a7yrstitch


Texas USA
Member since 4/1/08
Posts: 7263
Skill: Intermediate



Date: 4/29/13 0:42 AM

I just treated three yards of a medium to light linen, about 60 inches wide, from a reliable source.

Our tap water gets very hot in the summer so I started with three cycles of hot baths and rinses in the sink before using the steam/hot water cycle in the washer. That may seem like overkill but much of my daily wardrobe was destroyed with the extremely hot tap water that came with our record breaking heat in 2011. I'm trying to make sure the fabrics are prepared for what summer can hand out in the laundry room.

The dryer has a half moon lint vent at the front. I forgot to check through the drying cycle but was still astonished to see that the lint was packed into the lint compartment. Maybe at least two solidly packed cups and the residue that I will have to brush and vacuum that is trapped on the backside of the lint vent.

How much is too much? This is the third piece of fabric from this vendor that has given off what seems to be massive amounts of lint. (All three fabric types were different.). I have little experience with linen and want to be fair in assessing the fabric.

I know my pretreat was aggressive but I live in an aggressive wash environment. And, I've read that linen is rugged and just gets softer with use.

After the last experience I had intended to start weighing fabrics before and after pretreat but - I forgot.

What do you think? Does that seem like a lot of lint for linen? Should I repeat the pretreat and see if it sheds more before I invest time in sewing a garment. I have to admit it feels really nice. And, I will be air drying after construction.

Our city has switched to using chloramne in the water supply. I have read that it does not break down as it processes through the system. I really hope that that is not contributing to the problem I have seen with these fabrics. :(.

I also purchased a heavier piece in white to make a top sheet for the summer. I'm taking it to the laundrymat and using the big machine in case it is a linter too.

My big lesson, again, is to prewash as soon as the fabric arrives.

------
I have no idea what Apple thought I was saying so be a Peach and credit anything bizarre to auto correct.

beth5646


Oklahoma USA
Member since 2/8/05
Posts: 102
Skill: Intermediate



Date: 4/29/13 0:59 AM

I have also been washing and drying my first supply of linen--four rounds now and I too am astonished at the amount of lint that ends up in the dryer. Even after four rounds it doesn't seem to have gotten much better. I will be glad to hear from more experienced voices.

beauturbo

California USA
Member since 5/2/09
Posts: 5186
Skill: Advanced



In reply to a7yrstitch

Date: 4/29/13 1:40 AM

They chloramne/chloramine my water now too. So when they say it does not break down, they mean it's not going to dissipate off the top of the water with time, like maybe chlorine or some other things would instead. It's been going on for maybe 5 or 6 years at least, maybe longer at my house. I kind of wish they did not do that, as it will kill live fish with gills in a fish tank of it or fish pond full of it, unless you remember to pre-treat that with something first, but it does not effect me or my other pets, as I/we have no gills ;), and I don't think it has ever effected my wash or any fabrics in the wash ever at all. Don't forget about it, and forget to use something to get rid of it though first, if you have an aquarium or fish pond though, before it even gets near any live fish, as that can be a horrible surprise there though.

The linen I have got by yard or just in store bought clothes, has not in particular ever seem to be very "fuzzy" at all or put out a lot of lint or fuzz in the wash, (at least not as much or any more or less than lots of kinds of cottons) but if you have raw cut ends of it, it probably would more than finished off seams of it. I don't think it's the same for all cottons either though. I think that is just more determined just how they make the fiber that gets woven after they get it off the plant, each time, cotton or linen and more the actual length of the pieces of the fiber when twisted together and woven more sort of determines that instead. But all the linen I've got, seems to be pretty non linty, not too prone to getting damaged by light abrasion or getting fuzzed up at all, and of pretty hard twist, and that is kind of what I like about it too. But probably lots of variations maybe.

If in doubt about it at all though, I would go ahead and wash it several times, or a lot, as I think the more washed actually, the less it might even wrinkle later, though you probably will still have to iron it. Always better to wash something multiple times to see what happens first, rather than find out later, after all that time it takes to make something of it instead.


stirwatersblue


Kansas USA
Member since 12/13/08
Posts: 5219
Skill: Intermediate
Body Type:


2 members like this.




Date: 4/29/13 7:44 AM

I get tons! It really is surprising how much comes off there, and it's SO SOFT, you think there *must* be some use you can put it to! I actually kept the lint from my very first batch of linen, because it was so soft and pure and such a pretty color, like freshly carded wool. :)

I don't notice that I get much when laundering the finished garments, however.

------
~Gem in the prairie

PattyE


Michigan USA
Member since 9/7/10
Posts: 2471
Skill: Advanced
Body Type:


5 members like this.




Date: 4/29/13 9:12 AM

Just an idea for those huge lint balls...I put it outside for the birds to use in nest building. My birds have the prettiest nests! LOL

------
Stash: 202.625 yds. @ 04.17.16

Elona


USA
Member since 8/24/02
Posts: 9676
Skill: Advanced
Body Type:




In reply to a7yrstitch

2 members like this.



Date: 4/29/13 10:45 AM

I wash and dry all my woven linens, no matter what the source, three times using hot water and a hot dryer. There is nothing magic about the number 3; it is just that I figure that three cycles constitute pretty good abuse.

Some linens shed mountains of lint in the process; others not so much. As I recall, I have gotten more lint from Joann's products, but my favorite source,

fabricsstore, has given me some linty ones, too.

I believe this phenomenon has much to do with long-staple vs short staple linen, which

should

be cost-related, but this does not seem to be absolutely true.

Anyhow, after three such wash cycles, I flick it in, because life is short.

------
Elona

a7yrstitch


Texas USA
Member since 4/1/08
Posts: 7263
Skill: Intermediate

1 member likes this.




Date: 4/29/13 10:47 AM

Putting the lint out for the birds is brilliant! They already know they are welcome here. We're having a sprinkler system installed and will run a zone later in the morning to provide them with a water park.

.........

Thanks for the information on the chloramine. Hopefully it won't affect the laundry.

.........

Okay, with others getting loads of lint, it makes sense to process the fabric again. I was hoping that the initial triple bath in the sink would make this a one washing load prep. Guess not.

Some weeks it seems that the machines are used more for prewashing fabric than for regular laundry.

Oh, I serged the ends before washing.

I'll post an update on what happens with the next go round. I intend to take advantage of the wrinkles (soft rumples at this point) so the finisdhed garment can be washed and hung to dry with just a bit of hand smoothing and stretching for maintenance.

Thanks for your input, as I posted I want to be fair in my assessment of the vendor and the fabric. I wll say that the prewash process is seeming to have become a substantial added cost to the process. Better, though, to thoroughly explore the nature of the fabric before construction.

------
I have no idea what Apple thought I was saying so be a Peach and credit anything bizarre to auto correct.

Miss Fairchild


USA
Member since 8/24/02
Posts: 7936
Skill: Advanced



In reply to a7yrstitch

1 member likes this.



Date: 4/29/13 10:55 AM

Back in the day, washers used to have lint filters too. Now I put a lint sock on the drain hose from my washer; helps to keep the lint out of the dryer so I don't have to clean the dryer as much (with the hose, piping, etc).

That being said, have you every washed flannel sheets? Talk about lint! I could make a pillowcase with the lint I get from a new set of those.

------
"Play the cards you are dealt, but choose who is sitting at the table"..AARP magazine

SEE MY ETSY SHOP HERE: http://www.etsy.com/shop/AuntMaymesAttic
My blog: http://auntmaymesattic.wordpress.com/

Miss Fairchild


USA
Member since 8/24/02
Posts: 7936
Skill: Advanced



In reply to beauturbo

1 member likes this.



Date: 4/29/13 10:57 AM

Oh my gosh, beauturbo! I can so relate to your concern. City water is so crappy! But then I have well water with lots of iron and magnesium, so I wonder what's the difference? Just one problem for another.

------
"Play the cards you are dealt, but choose who is sitting at the table"..AARP magazine

SEE MY ETSY SHOP HERE: http://www.etsy.com/shop/AuntMaymesAttic
My blog: http://auntmaymesattic.wordpress.com/

kkkkaty


Utah USA
Member since 12/7/05
Posts: 2840
Skill: Intermediate

3 members like this.




Date: 4/29/13 11:00 AM

If you put dryer lint out for your birds, you can place it in the wire suet baskets and hang those up, they will pluck it out from there. I put cat hair also in ours, and the birds especially like that (cosmic justice)....

------
Viking Lily 545
Viking Ruby
Bernina Activa 210
Brother 1034d

Printable Version
* Advertising and soliciting is strictly prohibited on PatternReview.com. If you find a post which is not in agreement with our Terms and Conditions, please click on the Report Post button to report it.
Online Class
Clone Your Favorite Garment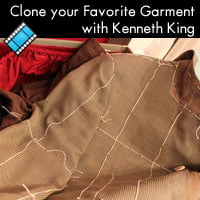 Online Class
Bust Adjustments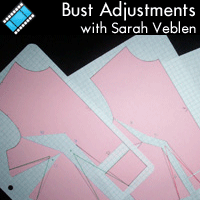 BurdaStyle Magazine 03-2013-107

by: grays08
Review
J Stern Designs Ponte Knit Jeans (Size 6-16)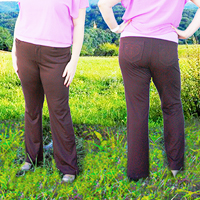 Pattern Details
SewBaby "I Can Do It" Cloth Activity Book Pattern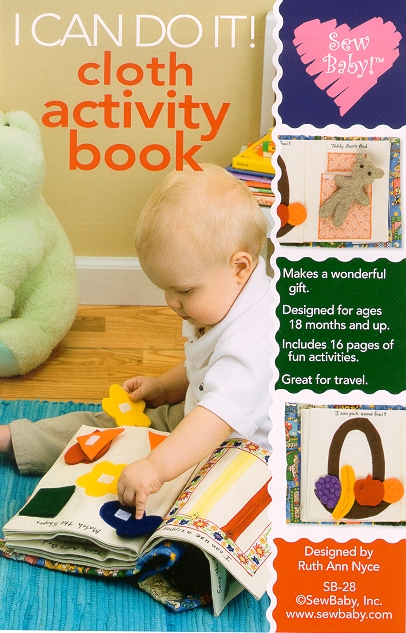 Pattern Details
Vogue Patterns 1143

by: arianamani...
Review