MysticStitching


Advanced
Member since 5/27/09
Posts: 21

2 members like this.




Date: 5/10/13 8:47 PM

I have owned many many machines, Bernina, Babylock, Brother, Janome, but I came back to Husqvarna Viking.

My first nice machine was a Viking 555 Lily.. After sewing on it for 12 years, I was talked into trading it in on a new machine... I also had a Viking Huskylock 910 that I sewed on for 15 years and when the lcd screen finally faded out, I traded it in on a Babylock.........And I never really loved the Babylock serger. It was easier to thread, but did not stitch as well as my Viking serger. I really missed the on-screen advisor that my Viking had.. And ever since then, I have not had a sewing machine that I kept for more than a year including the higher end Bernina's.. until...........

About 3 years ago, I came back to Viking and bought an 875Q even though I did not need it. I love that machine and it is my daily driver and favorite. It is easy to thread, easy to maintain, easy to use and it stitches beautifully, and I feel was a great value. The exclusive sensor system and auto presser foot lift are features that I love the most and make sewing so much easier and more fun. So the other machines sat there unused, under their respective dust covers until they were finally sold.....

As I get older, I am finding that simplicity, value and just having fun using a sewing machine are attributes that are really important to me. The machine has to feel right and you have to love sewing on it, and for me, not cost the price of a late model car.... otherwise what is the point??

No amount of advertising or friends telling you how much better your stitching life would be if you only had that (other brand) machine...... can change the fact that you have to be true to yourself and what you love and feel comfortable with. And I was not as happy with the other brands as I have been with my Husqvarna Vikings.....

So I am a Viking lady and hope to hear from others of you out there....


P.S. I recently tested the new Husqvarna Viking Opal 670. This machine has a LOT of features for 899$ price. It stitched beautifully and was easy to use. Some of the features are Auto tensioning, auto thread cutter, 200 stitches, free motion, tapering, pictogram stitches, sewing advisor, bobbin winding from the needle, no oiling, twin needle program, FIX function, needle stop/down, pressure foot adjust, etc..... Really a solid machine and lots of features for its price. I was really impressed.... I think they got it right.........

So why not consider Husqvarna Viking?

------
CB

Currently own Janome MC6600P, HV Designer Ruby Deluxe, HV Eden Rose 250C, Pfaff Expression 3.2, Janome Coverpro 1000CPX, Previously owned Bernina 820, 230PE,



furse

Intermediate
South Carolina USA
Member since 5/10/13
Posts: 1



Date: 5/10/13 9:21 PM

I'm about to purchase a new embroidery machine . Have had a singer and am looking at Babylock and viking. Any advice on which is more user friendly for this older user?

karen149


Intermediate
California USA
Member since 3/4/05
Posts: 3135





Date: 5/10/13 9:53 PM

Are you looking for an embroidery-only machine or a combo? Two separate units may be more affordable than a combo but of course, that means a need for more space.

karen149


Intermediate
California USA
Member since 3/4/05
Posts: 3135





Date: 5/10/13 10:02 PM

I got my 875Q at the end of February and am really liking how ergonomic it is. I don't feel like I'm hunching over. The screen and buttons are not overly complicated. The features I use the most(thread cutter, FIX, needle up/down) are right in front of me above the needle area...very convenient. I love how I can simply start sewing and the presser foot lowers on it's own.

I was having stitches that were a little loose on the bottom and the stitching was not entirely straight but I adjusted the bobbin case and it looks better. I get what looks like a crooked stitch every few stitches...I don't know if that's me learning to adjust to how this machine feeds the fabric or if some type of adjustment is needed with the fabric sensor.

The Opals are so pretty and really do have great features for the money.

MysticStitching


Advanced
Member since 5/27/09
Posts: 21





Date: 5/11/13 0:36 AM

Well, depending on the model you are looking at if you want a great sewing machine that also embroiders and won't break the bank, the Viking Topaz models are a great deal.... If you are an occasional embroiderer who will not be modifying designs, this is a great option for under 3000$. What I like about Viking is the fact they have hoops especially designed for quilting and I like the embroideries.com website for Viking/Pfaff. Also, Cutwork designs are really easy on Viking. If you are going to do a lot of embroidery and manipulate existing designs, then Babylock probably offers more on screen edit capabilities. I have to concede the Babylock Ellisimo Gold is probably the best full feature home embroidery machine out there.....but it is $$$$ top dollar. I hope this helps.

------
CB

Currently own Janome MC6600P, HV Designer Ruby Deluxe, HV Eden Rose 250C, Pfaff Expression 3.2, Janome Coverpro 1000CPX, Previously owned Bernina 820, 230PE,



MysticStitching


Advanced
Member since 5/27/09
Posts: 21





Date: 5/11/13 0:44 AM

If you are getting stitches that are off, make sure the needle is good and inserted all of the way... Change the needle unless it is new. Also, is the bobbin area clean? With the 875, you should not have to adjust tension... but do make sure that you select the appropriate setting for the type of fabric you are sewing.... light woven, medium woven, light knit....etc.... Sometimes I forget to change this and start sewing a sheer fabric when the machine is set for woven-heavy...things just don't look quite right..... then I figure it out and set it correctly and the stitches are beautiful again. I hope this helps....

------
CB

Currently own Janome MC6600P, HV Designer Ruby Deluxe, HV Eden Rose 250C, Pfaff Expression 3.2, Janome Coverpro 1000CPX, Previously owned Bernina 820, 230PE,



isakswings


Advanced Beginner
Utah USA
Member since 8/22/08
Posts: 410





Date: 5/11/13 0:49 AM

I adore my Sapphire 835. It is my first expensive sewing machine and by far my favorite. My friend recently bought one too after falling in love with my 835.I find the Sapphire 835 easy and enjoyable to use. My son has a Viking 205 from the mid 90s and it too, is also a solid and reliable machine. I used to own a Viking S21 Huskylock serger but never really bonded with it. I sold it two months ago. It wasn't a bad machine, just not the machine for ME. I ended up with a Brother serger and I love it.

That said, I would buy another Viking in a heartbeat. The HClass series may end up being my class machine later on. I also think the Opal looks like a fantastic machine for the money! I would like to play with one. I did enter to win one but I doubt that will happen. Lol. Love my Viking sewing machines!



------
I'm fairly new to sewing but I am finding it to be fun and rewarding!

Irina Grace

Advanced
Arizona USA
Member since 7/18/11
Posts: 124



Date: 5/11/13 1:20 AM

I love my Viking too! I have a serger Husqvarna Viking 936 for many years. I want to have Viking sewing machine too.

------
Irina Grace
English is my Second Language

Sharon48


Intermediate
Member since 5/17/12
Posts: 309

1 member likes this.




Date: 5/11/13 2:12 AM

I am currently looking at the Opal 670 to add to my workforce. I tried it out today (also the Tribute 140 C) and preferred the Opal 670. It has a lot of great features and nice led lighting, is small enough to take to classes and will make a great backup machine (did I mention solid)! Oh and the price is great $899. This will be replacing my Viking 190 that I've had since the 90's
Thanks ladies, you helped make up my mind - will be picking one up tomorrow!!





------
Sewing is a passion, so relaxing and calming!

Babylock Ellisimo Gold
Babylock Evolution
Babylock Melody
Viking 190
BLCS-2 (I know, I know - but had
to have it!!)
Babylock Embellisher
Singer 401A


Amanda.Claire


Intermediate
Member since 3/20/07
Posts: 51





Date: 5/11/13 7:19 AM

I have a Designer SA and a 936 Serger and they are fabulous! My serger is a workhorse compared to my Pfaff TOL serger (10 thread)

~Claire
Printable Version
* Advertising and soliciting is strictly prohibited on PatternReview.com. If you find a post which is not in agreement with our Terms and Conditions, please click on the Report Post button to report it.
Altering Pants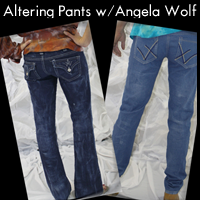 Leather 101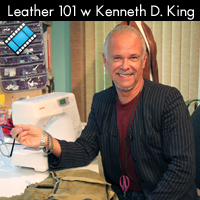 Ottobre Design Magazine 05-2006-24

by: miho555
Review
Colette Patterns 0003

by: jennielee2...
Review
Sassy Bag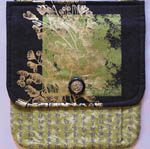 Buy Now
Sew Chic Beatrice Pocket Dress Pattern (ln1310)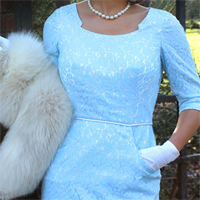 Buy Now