DOGLOVER389

Advanced Beginner
Member since 1/11/12
Posts: 302



Date: 5/20/13 0:43 AM

Hi All,

For those of you with a Singer 15-91, what do you sew on it, and why do you love that machine?

The reason I am asking is becuase I have seen one on CL and it has stolen my heart. The price is great, the machine looks to be in beautiful condition, even if the cabinet is not. I don't really care about the cabinet. I know the machine will need to be rewired as a matter of safety.

I cannot stop thinking about this machine. More than that, the only thought I have is "I MUST have it."

I really should be taking other financial considerations into mind, and I feel guilty for even considering giving this machine a new home.

On the other hand, I am rationalizing the SMAD by saying it can sew through many layers of denim and it would be more than capable of making dog beds and the other heavy fabric items. This machine takes the same feet as my current Singer (both Low Shank). I do not know if this machine has any of the attachments, but even that is not enough to deter me from wanting it.

Any and all comments are appreciated.




DogLover389

------
Cut my teeth on a Kenmore 117.58

http://pages.sewing-machine-manuals.com/173/PictPage/1922064294.html

Singer Merritt 9612

loti


Advanced
Florida USA
Member since 5/27/04
Posts: 3634





Date: 5/20/13 0:50 AM

I'm not sure what other machines you have in your inventory, but I love the stitch quality of the 15-91. Also that it takes the same feet as my FW. Right now it is set up for FM, for when I finally get around to finishing those quilt tops. I bought mine at a garage sale for little money, the decals are totally intact, and it's one of the prettiest machines I own.

I also like the way, the Featherweight and 15-91 look together, like mama machine and baby. (Certainly a rational reason to buy this machine LOL). Seriously even if i don't sew with it, it makes a lovely working bookend.

------
"A girl should be two things: classy and fabulous."
Coco Chanel

Stash Sewn in 2011 148.5 Yds
Stash Sewn in 2012.... counting...

http://adonising.blogspot.com

DOGLOVER389

Advanced Beginner
Member since 1/11/12
Posts: 302



Date: 5/20/13 1:38 PM

Hi Loti,

My other machine is a Singer Merritt 9612.

My friend's mother's Singer Futura 900 lives in the attic. I gave it a new motor block and a good cleaning and lubricating. It works, but it makes more noise than I think it should. Compared to my Singer Merritt, the Futura is a powerhouse. I am jsut not sure how long it will last. Until I gave it some TLC, it was unused (and unloved) in the attic for 25 years. Because of the huge and heavy table in which it sits, the only room that can accomodate it is the attic. I have used it a few times, but I haven't spent any real "quality time" with it.

Unfortunately, my sewing, online, and other activities have been severely curtailed for the past few months due to health issues.



DogLover389

------
Cut my teeth on a Kenmore 117.58

http://pages.sewing-machine-manuals.com/173/PictPage/1922064294.html

Singer Merritt 9612

lisalu


Advanced Beginner
Georgia USA
Member since 10/5/08
Posts: 2240





Date: 5/20/13 2:29 PM

If you look at my tag, you can see the machines I have - all vintage Singers (if you go to my blog, I have more in depth information about each one of them, too.)

I love each of them for different reasons. For the 15-91, the number one reason I love it is because it can sew almost anything. It is the strongest machine of my bunch. I did a test run a few months ago of each of my machines to see how many stitches per minute they sewed and the 15-91 sewed 25%-40% faster than any of the others (same thread, fabric, tension, etc.)

If you are a quilter - which I am not - this machine is supposed to be great for FMQ. I understand it has something to do with the vertical bobbin which works better for that purpose because of the direct thread path. The Class 15 bobbins also hold more thread than the Class 66, and it is supposedly easier to change out a vertical bobbin in the middle of your quilting. It has a fairly large harp area which is good for quilting. It is a tank of a machine weighing nearly 30 lbs so even with the biggest quilt it isn't going to budge, especially if you have it mounted in a cabinet.

Even if you don't quilt, you will be blown away by the quality of the stitch and the capability of sewing through a wide variety of fabrics. Because it is a straight stitch machine with the small needle hole and narrow feed dogs you can stitch very delicate fabric but it is also heavy duty enough to chew through heavy denim. It has a potted motor/direct gear drive so there is no belt to fuss with.

And finally, this machine is the hands down winner of my group for stitch quality with the Automatic Zig Zag and Buttonhole attachments. You can rationalize this machine for the buttonholes alone! (If you don't have the buttonholer, there are all over eBay for about $10). Best of all, it takes regular low shank feet and the Class 15 bobbins are easily available.

I've been sewing on this machine all my life and will never give it up!
-- Edited on 5/20/13 2:30 PM --

------
Jim (Singer 301), Margaret (Singer 201-2), Betty (Singer 15-91), Bud (Singer 503), Kathy (Singer 221), Liz (Singer 221 Centennial Edition)
http://runningstitches-mkb.blogspot.com/

Yarndiva


Advanced
California USA
Member since 3/28/06
Posts: 395



Date: 5/20/13 9:41 PM

I think there is room in anyone's tol box for a good strait stitch machine. I use mine for basic quiltq piecing, buttonholes and for heavier work. I am no expert but it does seem that flat bed machines handle heavier fabric better but also the strait stitch plate helps with silks. My older Bernina does most work but I keep the Singer 15 nearby for those particular needs. My opinion is that it is not a "industrial strength" bla bla that so many sells say but it does Ok and the simplicity of use is nice in this complicated world.
-- Edited on 5/20/13 9:46 PM --

------
http://silkmothsewing.blogspot.com/

rosehatten


Intermediate
Member since 9/15/05
Posts: 178



Date: 5/21/13 7:47 AM

Hi DogLover,
Like everyone has said, it has a beautiful stitch, and will sew just about everything. I have 2 of them and a 15-90 (same machine but with a belt), and they are my daily-use machines.

You will love that machine.
Rose

clr56

Advanced Beginner
Ohio USA
Member since 9/12/07
Posts: 137



Date: 5/21/13 6:07 PM

Mine was my Grandmother's, purchased used way back in the 1940s. I have sewn a number of patches, cloth and leather for my biker neighbor on her leather vest. I have done mending, patchwork , and rag quilt patches on it so far. I like it because it is not complicated. It goes when I want it to and stops and same with the reverse. Some days, I just do not want to work on my computerized machines. I like mine and am so glad I asked my Grandma to take it. The machine is not hard to thread. Just the other day I also realized when changing thread that all of the threading is on the outside of the machine, meaning no lint going inside like on modern machines. Could be why folks had these machines and did not need to take them in for servicing as frequent as we need to now.

WRC


Intermediate
USA
Member since 9/23/06
Posts: 21





Date: 5/21/13 6:15 PM

I have a 15-91. It came from my husband's best high school friend, and was originally owned by his mother. I love the way it sews and I also have an emotional connection with it.

I love both the stitch quality and the hardiness of this machine. It does sew through thick items without missing a beat (or a stitch). It's reasonably quiet and just very pleasant to sew with.

Although I never met the original owner, she grew up not far from where I grew up, which is another part of the country. Every time I sew on this machine I just get the feel of connection to all of my sewing foremothers.

Yes, you're probably speaking to a crowd of enablers - but based on what you've said about your other machines and also what you sew - I think you will enjoy sewing with this machine.

loti


Advanced
Florida USA
Member since 5/27/04
Posts: 3634





Date: 5/21/13 6:30 PM

So have you bought it yet?

------
"A girl should be two things: classy and fabulous."
Coco Chanel

Stash Sewn in 2011 148.5 Yds
Stash Sewn in 2012.... counting...

http://adonising.blogspot.com

lisalu


Advanced Beginner
Georgia USA
Member since 10/5/08
Posts: 2240



Date: 5/21/13 9:25 PM

Do you mind telling us what the price is? Hopefully you are picking it up for $75 or less. I've bought three or four of them in excellent condition - including a nice cabinets and all the accessories - for anywhere from $20-$60. There are relatively easy to find, I see them on CL all the time. So this should be a nominal investment WELL worth the cost!

------
Jim (Singer 301), Margaret (Singer 201-2), Betty (Singer 15-91), Bud (Singer 503), Kathy (Singer 221), Liz (Singer 221 Centennial Edition)
http://runningstitches-mkb.blogspot.com/
Printable Version
* Advertising and soliciting is strictly prohibited on PatternReview.com. If you find a post which is not in agreement with our Terms and Conditions, please click on the Report Post button to report it.
Online Class
Beginners Guide to Dyeing Fabrics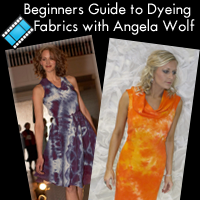 Online Class
Fit the Tee to a T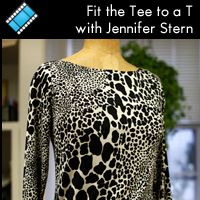 BurdaStyle Magazine 09-2010-122

by: Deepika
Review
Vogue Patterns 2237

by: unfinished...
Review
SewBaby Easy Pieces Pants Pattern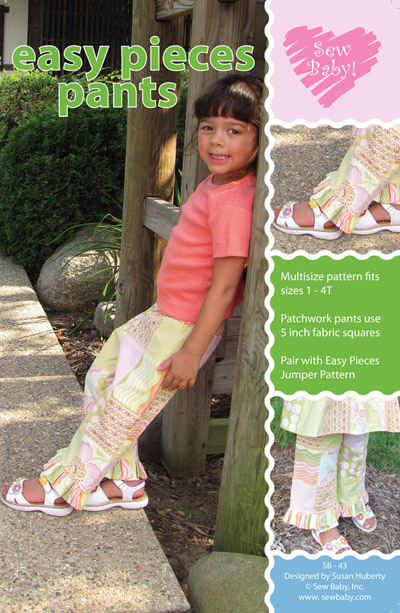 More Info
Petite Plus 651 Pattern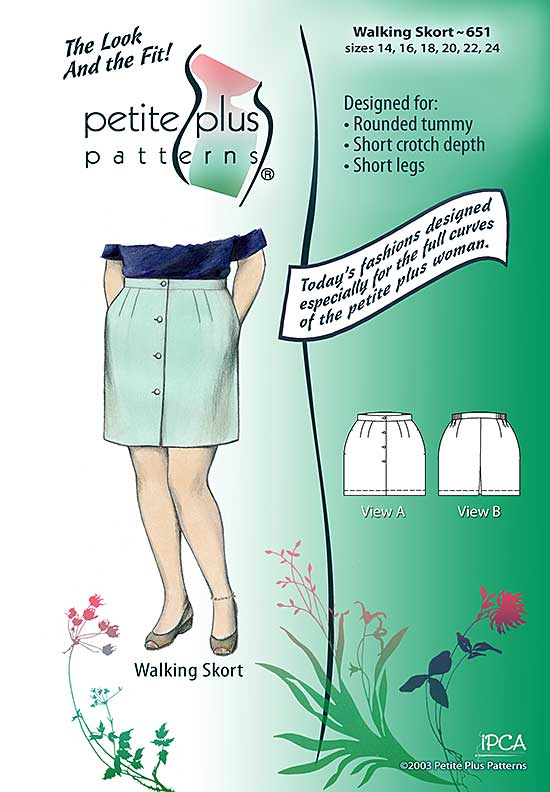 More Info