dancub

Intermediate
Member since 6/29/12
Posts: 17



Date: 5/24/13 5:48 AM

In the costume room where I work, our Janome Mylock 634d isn't serging properly. We've threaded it up and all that comes out when we use it are normal threads that haven't been looped together. We spent 3 hours last night unthreading and rethreading it, with no luck. We've done it as it shows on the diagram and followed the instructions that came with it, but it still won't work. We got it serviced before Christmas, and because we're a charity theatre on a strict budget, we can't really afford to send it in for servicing again until next winter. Does anybody know what the cause of the problem could be?

jzygail


Intermediate
MD USA
Member since 11/2/06
Posts: 763





Date: 5/24/13 6:28 AM

When was the last time you changed needles? (and pardon me if you're very good about doing this, but I always say start with the simplest solution first).

I had a Brother 1034D that suddenly started breaking and causing all kinds of grief. I struggled with it for several weeks before it fiinally dawned on me (when someone asked me to guess why her own sewing machine might not be sewing properly and this was the answer I gave her). I went home and changed the needles on the Brother and voila! Proper stitches.

I figure it's a cheap gamble.

dancub

Intermediate
Member since 6/29/12
Posts: 17





Date: 5/24/13 6:33 AM

We changed it last night, the old one broke when we went to use it and since then it hasn't worked right. It's definitely the right kind of needle because we bought about 100 of them when we got the serger, so it's the same type as before... Hmm...

goosegreen


Advanced
NSW
Member since 1/9/05
Posts: 2302

2 members like this.




Date: 5/24/13 6:38 AM

There's a little secret in threading this particular machine that took me a long time to work out. On page 11 of the manual down the bottom under "how to thread the upper looper" is an important step where you unhook the lower looper thread from the upper looper before you thread the upper looper. If you don't do this, it won't work.

Another thing to check is if you have the thread spools in the right spots. This doesn't sound like much but I have found that if they're not correctly place, it won't sew properly. Who knew.

Also, you need to thread in the correct order. Lower looper, upper looper, right needle, left needle.

ETA: Just read your reply - is the needle inserted correctly? The left needle should be sitting up higher than the right.
-- Edited on 5/24/13 6:40 AM --

------
Alison in suburbia - Sydney Australia
My sewing blog: http://nosilasews.blogspot.com/

Keeper of the flock - Janome MC8000, Janome MC4900QC, Elna Elina 40, Husqvarna Rose, Janome DC2101, Singer 201K, Elna Contessa, Janome My Excel 18W, Janome 634D & 534D overlockers, Janome Coverpro 1000CPX.

dancub

Intermediate
Member since 6/29/12
Posts: 17





In reply to goosegreen <<



Date: 5/24/13 7:31 AM

Ah! Thank you, I'll have another look at it when I'm in next. There's only one needle in the machine, the dealer told us it would work fine with one needle... Is this not the case?

Marie367

Intermediate
OH USA
Member since 5/28/11
Posts: 2337





Date: 5/24/13 9:18 AM

Yes you should be able to do either a 3 thread or a 4 thread stitch. I looked at this one recently when I bought my Elna combo. You must be doing something wrong and it is probably so simple you are missing it. Make sure you have it set up correctly for the stitch you want to use. The right needle or needles and the right order. Has it been ok since you had it serviced?

Doris W. in TN


Intermediate
TN USA
Member since 2/9/04
Posts: 7732





1 member likes this.



Date: 5/24/13 9:24 AM

Quote: dancub
We changed it last night, the old one broke when we went to use it and since then it hasn't worked right.


The only time my serger would not make stitches was when I had not gotten the needle pushed ALL the way up into the machine. Umpteen years of serging on that thing, and somehow I failed to get it all the way up, that one time. I had made a "911" call to my dealer who suggested I re-insert the needle and make sure it was ALL the way up. That was the problem and the solution, in my case.
PattiAnnJ


Advanced
OH USA
Member since 12/3/06
Posts: 7257

1 member likes this.




Subject: Our serger isnt serging Date: 5/24/13 9:28 AM

Sometimes you just have to walk away and then go back to step one.

Be sure all the settings are for 3 thread stitching and the needle is in the correct slot with the flat side facing the back of the machine.

If the needle is in wrong, the needle thread cannot feed correctly and connect with the bottom thread(s).





-- Edited on 5/24/13 5:19 PM --

------
"I don't give them Hell, I just tell the truth about them and they think it's Hell." — Harry Truman

"Improvise, adapt and overcome." - Clint Eastwood/Heartbreak Ridge

nicegirl


Intermediate
DC USA
Member since 5/10/06
Posts: 1721

1 member likes this.




Subject: Our serger isnt serging Date: 5/24/13 9:37 AM

I have no experience with this particular serger, but I had a serger-threading epiphany a couple of months ago when it wouldn't serge after repeated rethreading: once everything is threaded, you MUST make sure that the needle thread is streaming back straight from the eye of the needle. In order to thread my lower looper I have to move the needle up and down to get the lower looper into view. If the needle is threaded, this pulls the needle thread down into the works. The very last thing I do before I start trying to serge is pull the needle thread completely clear. This has saved me much heartache since I discovered it!

------
http://theslapdashsewist.blogspot.com
=================
2007: purchased 115+, sewed 105+
So close to parity, yet so far

Trying again in 2008
Yards purchased: 133
Yards sewn: Somewhere around 95

2009? I give up

beauturbo

Advanced
CA USA
Member since 5/2/09
Posts: 3321





1 member likes this.



Date: 5/24/13 8:20 PM

Maybe it depends on whom used it last and what happened when they were sewing on it and not you even, and if they would tell you about that or not?

It could be just threading, or operator, or needle or any of those kind of things. It could also be the needle bar pushed and wedged up so far upwards by slamming into something it won't catch and sew anymore, and also if the loopers have got moved around by force and now out of line. If they got moved by forceful sewing event, closer in to each other, you would probably notice as they would be touching or slamming into each other for you, but if they got moved farther away from each other, it might still turn and run and you just get no stitches instead.

When you got your own machine and are the only one using it, then when something happens, you at least have a clue to the sewing event that even leading up to that often, if not and it's a more a shared ,achine between many people instead, sometimes not so much. But if the last person using it, can't get it to thread up and make stitches either and it's not just you at all, and if they were sewing over and into something heavy and pulling and tugging on the fabric instead of letting the feed dogs carry it though by themselves, and it stopped working for even them in the middle of all that, then maybe now some stuff has got a bit moved about by a not so great sewing event even.

At least cross your upper and lower looper like when you go to thread up, and take a good look at them, and see if they still even look the same in that position while attempting to be threading up as they always did before to you, when it worked good for you before.

If not, then go try to find the person whom used it last, and ask them what they know instead maybe, because if they moved something there, in the process of using it for their own sewing, it would stop sewing good for them and then they would have had to have known about it. As something like that just does not change all by it's self when it's not in use at all, pretty much only during use instead.
-- Edited on 5/24/13 8:32 PM --
-- Edited on 5/24/13 8:34 PM --
Printable Version
* Advertising and soliciting is strictly prohibited on PatternReview.com. If you find a post which is not in agreement with our Terms and Conditions, please click on the Report Post button to report it.
Break your Serger Out of the Box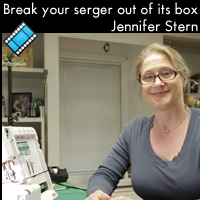 Leather 101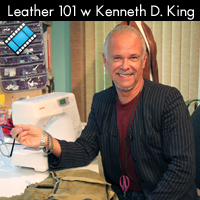 Kwik Sew 3199

by: yummymummy...
Review
Islander Sewing Systems Men's Classic Dress Shirt Pattern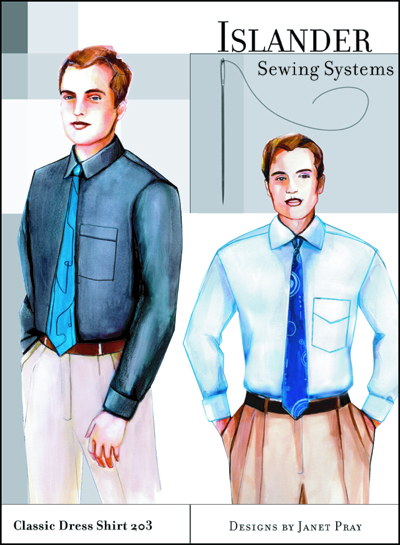 Buy Now
SewBaby Snappy Wrap Pattern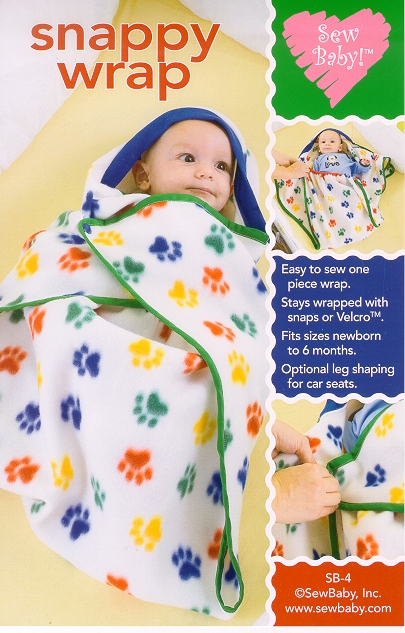 Buy Now
BurdaStyle Magazine 09-2010-114

by: marie elis...
Review