wendyrb

California USA
Member since 12/30/11
Posts: 3689
Skill: Advanced
Body Type:




Date: 5/25/13 2:09 AM

Any tips for getting through the mending mountain? Currently 11 items looming over me in my personal Mount Everest-
* Pants- Shorten 6 pairs, 2 for DH, 1 for DD and 1 me. And also, 2 for mom, plus release waist and insert back elastic. Mend DH's tailored pair with split side seam at a nasty pocket intersection.

* Dresses- Investigate 3 for DD: petite, somehow, a too plunging neckline. Fix crumpled bra cups that sit funny in a strapless bodice. Repair a spaghetti strap with a broken decorative, twined silver chain. Shorten incredible growing straps on a knit sun dress.

* Tops- Coverstitch a hem on a way too long Beatles T-shirt. Refashion an over-sized men's nautical stripe boat neck T to fit me.

Are these UFOs or what? I do mend things, but this is like a lava flow I can't out run. Would love your tips on how you scale these heights and remain your lovely, cheerful sewist self. Thanks!

------
Always keep your words soft and sweet, just in case you have to eat them. Andy Rooney

Pfonzie- my honey Pfaff Creative Performance and Pfaff Passport, Bernina 930 and 830, Evolution and Enlighten sergers

GlButterfly


California USA
Member since 8/28/08
Posts: 3558
Skill: Intermediate

6 members like this.




Date: 5/25/13 3:08 PM

It appears as if no one else likes mending either. LOL.

Here are some of the things which work--or work most of the time--for me:

It's game playing. Just before there is something you really want to do/get to (not necessarily sewing related), tell yourself that first you will have to repair something.

--Select a block of time and do only mending.

--Pick a thread color, then repair the items which require that color.

--Do one repair for every x items sewn.

--As you have projects for several people, put their names on pieces of paper, and "draw from a hat".

--Select the easiest ones first (although all of yours look a bit involved)

--Select the most time-consuming first,, then the others will seem like child's play.

--Pay yourself a small amount of money for each item repaired. Put the money in a jar and some day in the future buy yourself something sewing related with it.

--Pretend you're the Mending Queen and you can fix anything.

--Pick a (low) number and say you will repair that many items at one sitting.

--Find out how much an alterations person would charge, shake your head in disbelief, and say you could do it for a small fraction of that amount.

Do this only when you're in a mending mood: go through the items and determine just what isn't worth your time. If you do this when you're not in a mending mood, you may pitch everything. LOL

My mother, a prolific sewer, used to say that it was easier for her to start from scratch than to repair something. However, she did do the repairs.

Good luck. If you come up with something that worked, please let us/me know! I think all of us can use some encouragement in that area. :)

------
That's Gl = for Gloria, not G. I.

tlmck3


Illinois USA
Member since 7/11/05
Posts: 3783
Skill: Advanced Beginner

2 members like this.




Date: 5/25/13 4:24 PM

A friend of mine occasionally hosts a "mending/project day" at her apartment. Pot luck with wine (of course!) People are invited to bring their projects over to work on them in company and with refreshments. It's a lot of fun and very productive.

------
I am going for a level of perfection that is only mine... Most of the pleasure is in getting that last little piece perfect...Inspiration is for amateurs. The rest of us just keep showing up and doing the work.

Chuck Close, painter, printmaker, photographer

Hope has two lovely daughters: Anger and Courage

St. Augustine


Debbie Lancaster


California USA
Member since 9/18/02
Posts: 2399
Skill: Intermediate
Body Type:


3 members like this.




Date: 5/25/13 4:26 PM

--Find out how much an alterations person would charge, shake your head in disbelief, close your eyes, clench your jaw, breathe deep, and pay it.

Life is too short for mending!
-- Edited on 5/25/13 4:27 PM --

------
Debbie

wendyrb

California USA
Member since 12/30/11
Posts: 3689
Skill: Advanced
Body Type:






In reply to GlButterfly <<



Date: 5/25/13 4:44 PM

What a lot of encouraging and funny advice- no surprise there GI. Thanks. My fave

Quote:
Do this only when you're in a mending mood: go through the items and determine just what isn't worth your time. If you do this when you're not in a mending mood, you may pitch everything. LOL

Think I'll do this today, although hard to tell if I'm in a mending or pitching mood. My 22-year old daughter generates lots of repairs. Short/under 5 feet, hard on her clothes and buys stylish cheap things. These may be the first to be junked. For your sage words-

------
Always keep your words soft and sweet, just in case you have to eat them. Andy Rooney

Pfonzie- my honey Pfaff Creative Performance and Pfaff Passport, Bernina 930 and 830, Evolution and Enlighten sergers

marymary86

Georgia USA
Member since 7/20/08
Posts: 3669
Skill: Intermediate

1 member likes this.




Date: 5/25/13 4:48 PM

For me, mending is instant gratification once I get started.

I hem the pants, hold them up and Pow! it feels like an entire garment is finished. That gets me going and I'm off to the races.

I'd start with the funnest, easiest piece and then put the most challenging right behind it. After you finish the easy one, set a timer for 30 minutes and commit to at least trying. After a good 30 minutes, you'll know that you can fix it or just toss it.



------
Mary




wendyrb

California USA
Member since 12/30/11
Posts: 3689
Skill: Advanced
Body Type:






1 member likes this.



Date: 5/25/13 4:58 PM

Initially I was too quick and misread your post to say- Pot with wine of course! I was thinking I'll bet there are some pretty wild repairs goin' on. Anyway, yes- refreshments and company would be more funner. Now, will any of my sewist friends come? My guess of that super creative bunch they would cheer for Debbie Lancaster.

Quote:

--Find out how much an alterations person would charge, shake your head in disbelief, close your eyes, clench your jaw, breathe deep, and pay it.

Life is too short for mending.



Maybe this is fueled by finding my grandmother's wooden, and much used, darning egg. However, she didn't have PR to help her while away the hours.

Breaking New- no pun initially intended. DH just announced he will repair a broken step leading up to DD's bedroom. May be "they" put something in our water supply? Will keep you posted on mending, pitching or some of each. Thanks for motivating me. And by some strange magic DH too. That step has needed a fix for some time.

------
Always keep your words soft and sweet, just in case you have to eat them. Andy Rooney

Pfonzie- my honey Pfaff Creative Performance and Pfaff Passport, Bernina 930 and 830, Evolution and Enlighten sergers

wendyrb

California USA
Member since 12/30/11
Posts: 3689
Skill: Advanced
Body Type:






In reply to marymary86 <<



Date: 5/25/13 5:03 PM

I like this! Pow, potentially 6 pairs of new pants. The 30 minute timer is the best. An end is in sight. Great idea. I'm flying to my machine on wings of anticipation. No joking. Y'all are the best!

------
Always keep your words soft and sweet, just in case you have to eat them. Andy Rooney

Pfonzie- my honey Pfaff Creative Performance and Pfaff Passport, Bernina 930 and 830, Evolution and Enlighten sergers

tlmck3


Illinois USA
Member since 7/11/05
Posts: 3783
Skill: Advanced Beginner



Date: 5/25/13 5:14 PM

Don't limit it to your sewing friends! She regularly gets people coming over who would normally never pick up a needle and thread who are desperate to rid themselves of a guilt-inducing pile of things missing buttons or with split seams. Sometimes they do need a little help getting started because they don't have a clue how to proceed but it's usually not onerous to get them on track.

------
I am going for a level of perfection that is only mine... Most of the pleasure is in getting that last little piece perfect...Inspiration is for amateurs. The rest of us just keep showing up and doing the work.

Chuck Close, painter, printmaker, photographer

Hope has two lovely daughters: Anger and Courage

St. Augustine


wendyrb

California USA
Member since 12/30/11
Posts: 3689
Skill: Advanced
Body Type:






Date: 5/25/13 5:22 PM

Quote:

Don't limit it to your sewing friends! She regularly gets people coming over who would normally never pick up a needle and thread who are desperate to rid themselves of a guilt-inducing pile of things missing buttons or with split seams. Sometimes they do need a little help getting started because they don't have a clue how to proceed but it's usually not onerous to get them on track.



Good point. I forgot that I recently saw a group of 14-year olds giddily mending! Truly. I teach them machine sewing and when they finished their PJs, they brought in tattered clothes. They were amazed they could quickly close split seams, dragging hems, etc. "Zen Mind, Beginners Mind". I'd do well to remember that. Thanks.

------
Always keep your words soft and sweet, just in case you have to eat them. Andy Rooney

Pfonzie- my honey Pfaff Creative Performance and Pfaff Passport, Bernina 930 and 830, Evolution and Enlighten sergers
Printable Version
* Advertising and soliciting is strictly prohibited on PatternReview.com. If you find a post which is not in agreement with our Terms and Conditions, please click on the Report Post button to report it.
Online Class
Fun with Fitting - PANTS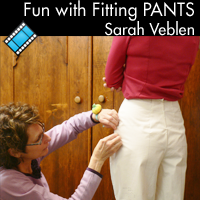 Online Class
Altering Jackets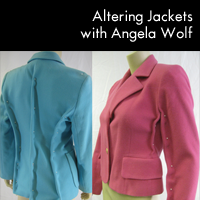 Jalie 3352

by: monicawood...
Review
You Sew Girl 300mm Square Snap PATTERN ONLY Pattern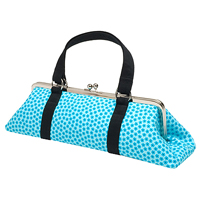 Pattern Details
Favorite Things Hushabye Baby Pattern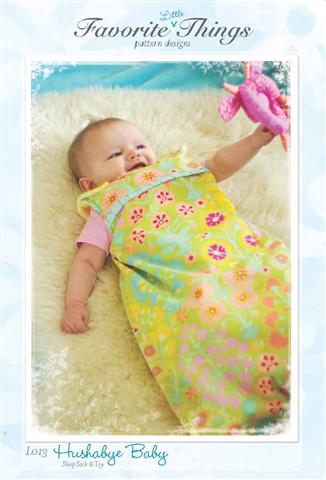 Pattern Details
Grainline Studio 11003

by: catintheha...
Review