Rosews13

California USA
Member since 1/17/10
Posts: 1251
Skill: Advanced

1 member likes this.




Subject: HELP ME PLEASE! I'm in such a quandary! Date: 5/27/13 0:26 AM

Three years ago I desperately wanted a new serger and coverstitch machine and a friend from ASG was selling her Pfaff 10 thread 4874 combo and I tried it for a day and bought it. I thought I died and went to heaven! 6 months the thing stopped running and I took it in to my Pfaff dealer and they talked me into a $400 4 year plan that covers anything that goes wrong, even if you drop it. I figured that a once a year service would cost that much. It turned out to be a $10 part but took 6 weeks to get it done with constant nagging. Makes you not want to take it in even if the service is prepaid by the warranty....I really got tired of tweaking all the tensions all the time and the coverstitch skipped a lot.

A year and a half ago I received a small inheritance and purchased a separate Juki serger and Brother coverstitch machine, first new machines in 25 years. I bought them online because I was satisfied with the reviews here and reading the manuals online. I have no dealer around here that I trust enough to give my money to and just figured I couldn't go wrong with a Juki that is almost exactly like the Bernina which Juki makes.To make a long story short, I love my Brother 2340cv but the Juki has some serious issues I cannot get used to. I am constantly spending so much time...hours sometimes.... monkeying with the settings to get rolled hems right for the various silks and polys that I work on. I wish I loved this machine like I thought I would but I just don't. I am constantly holding my breath every time I serge and that is so much tension. I cost me $900 with all the feet, added to $950 for the Pfaff including the warranty and that's $1850!

for what???

I keep reading about the Babylocks that adjust from one fabric to another w/o a glitch and I lust

I never cared about having the air threading but not having to monkey around forever to get a good rolled hem from one silk to the other would make me cry with gratitude and relief.

I had a little Pfaff 796 that I could feed anything to, but it started to slow down and I wanted a 2 thread capability. I need a narrow foot and the knife closer to the needle to accomodate the sheer silks I work with. I had no clue the Juki foot width and wide feed dogs would not work well with my silks. Mind you, it is perfect on wovens and most knits, but I work on silks so much for my art shows.

I feel like I wasted almost $2000 dollars and have spent the last 3 years trying to love these two machines and trying to make them work for me. I feel like I want to go test drive the Babylock Enlighten because it seems to have the knife closer to the needles, a smaller foot and feed dogs like my old Pfaff.

But here's my dilemna....What the heck do I say to my husband? He will not get it at all and will think I am nuts, for sure. There is no way he will be able to wrap his head around all this because he is very frugal, as I am too, but not as bad as he is.

Sorry I'm so long winded about this but it is heavy on my heart and I need some sewing friends to give me advice. I could go out tomorrow and buy the Enlighten and not eat differently, but the whole idea just kills me. HELP!

ETA: I failed to mention that I have sewn professionally for over 20 years, weddings, dance costumes for local colleges and studios and am a costume designer for a professional adult tap company. I create wearable art, mostly hand painted silk chiffon and silk velvet which I sell at Art shows. I also teach sewing and serger classes. So, I know my stuff and this is why I am so frustrated at finding machines that don't cut the mustard no matter what I do....and I know what to do! When I first joined PR I started a thread asking why people buy or have so many machines. "Please don't throw tomatoes at me" was the title. I did not get it, now I do, unfortunately.

-- Edited on

5/27/13 2:00 PM

--

-- Edited on

5/28/13 2:06 PM

--

renren


Member since 7/20/05
Posts: 3968
Skill: Intermediate



Subject: HELP ME PLEASE! Im in such a quandry! Date: 5/27/13 0:56 AM

Ah, I can't really help you but I'm reading your story as a cautionary tale and feeling a lot of sympathy/empathy for this situation you find yourself in.

I hope you get a resolution. Maybe Enlighten owners will come along and enlighten you. I have a low-end Kenmore serger and hope to move up one day. I'll be reading your story.

You know what they say--"Life is short, art long, opportunity fleeting, experience treacherous, judgment difficult." Of course, usually you just hear, "Life is short, art is long." That might not help, but your predicament somehow brought it to mind.

I also almost bought a Janome sm from an ASG member last year but decided against it. Not sure why exactly. I guess it was pricey enough as a used machine I thought I might as well wait to get a new one.

I hope there is a way you can get the machine you need/want. I know about all that fussing about that is such a waste of time and such a stress inducer. Ugh.

Good luck. I'll def be watching this thread.

------
ren

2016/2015 (by month)
ydg out: 2016 (10.125, 2.5, 9.75,1.5,0,0,0,0,0,0,0,0)ytd 23.875; 2015(11.125, 13.5, 0, 13.125, 12.625, 5.625, 11.5, 12.125, 11.875, 9.375, 2.5, 13.875) ytd 117.25
ydg in: 2016 (0,0,0,0,0,0,0,0,0,0,0,0) ytd 0; 2015 (9, 0, 0, 1, 0, 17, 6/13/38.75, 12, 0, 0, 0, 0) ytd 84.75; sd/lin/gd/jaf.com/sb/fm/sw
projects: 2016 (4,1,16,1,0,0,0,0,0,0,0,0) ytd 22; 2015(6, 10, 0, 12, 11, 3, 6, 7, 7, 9, 3, 9) ytd 83
UFOs out: 2016 (2,0,4,0,0,0,0,0,0,0,0,0) ytd 6; 2015 (1, 3, 0, 1, 4, 0, 0, 0, 2, 5, 0, 1) ytd 17
UFOs in: 2016 (0,0,0,0,0,0,0,0,0,0,0,0)ytd 0; 2015(2, 0, 0, 0, 0, 0, 0, 0, 0, 0, 0, 0) ytd 2
cuts of fabric used up: 2016 (3,2,3,0,0,0,0,0,0,0,0,0) ytd 8; 2015 (0, 2, 0, 3, 5, 0, 3, 4, 1, 2, 1, 2) ytd 23


Queendom


Georgia USA
Member since 8/24/02
Posts: 459
Skill: Intermediate

9 members like this.




Date: 5/27/13 1:11 AM

Sometimes, ya just gotta bite the bullet and admit to yourself (and spouseling) that you just screwed up

Sometimes it's a car, sometimes a washer/dryer, sometimes a sewing machine. I'll bet your husband has encountered his own lemons along the way.

I'd sell them for what I could get, put the money on the machine you really want, and not look back.

It's gonna be ok!

------
Sandra
Whatever You Can Do, or Dream You Can, Begin it, Boldness has Genious, Power and Magic in it. - Goethe

wendyrb

California USA
Member since 12/30/11
Posts: 4115
Skill: Advanced
Body Type:




In reply to Rosews13

2 members like this.



Date: 5/27/13 1:28 AM

A quick reply as I'm waiting to pick up my daughter at the airport. I suggest moving your post to "Sergers, Coverstitch and Blindhemmers" instead of being here in "Sewalongs". You'll get the attention of serger owners more quickly. Important since your subject doesn't mention Sergers.

------
Always keep your words soft and sweet, just in case you have to eat them. Andy Rooney

Pfonzie- my honey Pfaff Creative Performance and Pfaff Passport, Bernina 930 and 830, Evolution and Enlighten sergers

Rosews13

California USA
Member since 1/17/10
Posts: 1251
Skill: Advanced



In reply to wendyrb

Date: 5/27/13 1:44 AM

Wendy, I meant to put it there...beats me why it is here. I was reading that thread and just started it there. Another senior moment.

Admins, please move this to "Sergers, Coverstitch and Blindhemmers"

Sew Confused


Member since 7/13/07
Posts: 2720
Skill: Intermediate



Date: 5/27/13 2:08 AM

I, too, have a low-end Kenmore serger that is adequate for serging on stable wovens but making it work on knits is...tricky. I lust after a Baby Lock Evolution. In for a dime, in for a dollar, right?

------
Paula

"In Seattle you haven't had enough coffee until you can thread a sewing machine while it's running."
- Jeff Bezos, Amazon.com founder

Visit my blog at www.sewconfused.blogspot.com
Pinterest: https://www.pinterest.com/paulag1955/sewing-inspiration/

wendyrb

California USA
Member since 12/30/11
Posts: 4115
Skill: Advanced
Body Type:




In reply to Rosews13

6 members like this.



Date: 5/27/13 3:35 AM

Keep breathing, honey keep breathing. You do have to try the Babylock. I've got the Evolution and never tried any of their serger only models like the Enlighten- couldn't afford the space or price of 2 machines. I understand the Evolution with a bigger foot, may not be right for you especially since you want a serger only. Sounds like you're fine with your coverstitch. However, I'll say the Evolution has some teensy genius person in there who

always, always

makes perfectly tensioned stitches for each fabric. No fiddling. None. Zero. Simply thread, also a snap, and serge. I'm still amazed and thrilled. From all I've heard, this is true of all the Babylocks. You've got to do yourself a favor and at least test one out.

I had an Elna and can believe, from my same experience, that you do indeed spend hours adjusting to get the stitch perfected. Over and over, for each fabric. Exhausting, aggravating and time wasting! Often my available sewing time was eaten up by the process of achieving a proper stitch tension.

As to your husband's anticipated response- a clear no, do not spend any more. He needs to consider that the equipment you have, you bought in good faith. Your intentions were frugal. You bought a used Pfaff from the ASG member. It went on the fritz- no fault of yours. The dealer dragged his/her feet. Again, not any of your doing. You came into a windfall and used it to buy machines that cost roughly half of what Babylocks do. That is pending where you live, the dealer, a special etc. You tried.

In addition, this equipment is essential to your work. Your loss of productivity along with the aggravation has got to impact your ability to function, be timely and creative. The inheritance was yours to spend as you chose. You did not endanger household finances. You may be the individual taking a personal loss.

You've said buying the Enlighten won't cut into the family food budget. Still, this decision is burdening you. And understandably. Try to find out what you can get for any of the machines you want to sell. Another option is some dealers have a trade in policy to whittle down their price. There will be money lost, but not entirely. Your sanity is priceless! Keep breathing.

------
Always keep your words soft and sweet, just in case you have to eat them. Andy Rooney

Pfonzie- my honey Pfaff Creative Performance and Pfaff Passport, Bernina 930 and 830, Evolution and Enlighten sergers

poorpigling


Texas USA
Member since 12/28/07
Posts: 11074
Skill: Advanced



In reply to Rosews13

10 members like this.



Date: 5/27/13 9:15 AM

Arghhhhhh.. sergers.. a PIA they can be. so don't feel any guilt here.. There simply is not a tried and true formula for sewing machines.. until you try them and see if they are truly a machines that performs and you can enjoy sewing on..

So.. no guilt.. just sell the ones you have and move on .. and hope your next choice is a better one..

Wow.. do you have to tell him Everything ? Sigh. well if you must.. at least sugar coat it.. such as I want to sell these machines I have while I can still get a good return on them and move up to a different model that I will get more enjoyment out of and will sew on more..

Now I hate to say this.. but.. this is the trouble with being so frugal.. I am also cheap.. er.. frugal.. so I look for machines that are priced too good to pass on.. Over time I have bought LOTS of machines.. so now you see. I can easily move them in and out of the house and no one notices.. Its one of the benefits of having SMAD.. So you can still be frugal. .buy lots of machines. and look good to your hubby.. somewhat.. I know frugal people. and when you tell him you just got a thousand dollar machine off CL for 150 bucks he won't say a word.. So. .start now collecting lots of machines.. so in the future he won't notice when you buy one..

I just keep Mr. P so confused he no longer wants to know..

Aside from that .. if you tell a DH during his fav TV show. .he won't notice you talking anyhow..

Good luck.. and NO guilt..

Marie367

Ohio USA
Member since 5/28/11
Posts: 5261
Skill: Intermediate





In reply to Rosews13

Date: 5/27/13 9:34 AM

Rose, so sorry for you. It stinks to have spent lots of $$ and not have working reliable equipment that does what you need it to do. The Babylocks seem to get lots of positive reviews. I don't know your husband but if you explain the situation would he understand? Surely he can appreciate having equipment that works the way you need it to. Can you sell the two sergers and get something out of them to put toward a Babylock?

lgrande


Montana USA
Member since 1/18/12
Posts: 2414
Skill: Advanced Beginner

4 members like this.




Date: 5/27/13 9:48 AM

Rose,

I completely agree with Renren. Sometimes you just have grit your teeth and attempt to correct the mistake.

Sell those machines and buy the Enlighten. Then you can let it all go......

I see no other way out.

Stuff happens.

------
Linda
A lot of people are afraid of heights. Not me, I'm afraid of widths.
-Steven Wright

Read more at http://www.brainyquote.com/quotes/authors/s/steven_wright.html#vyUOz6BGb3EYCGGS.99 - Steven Wright

Bernina 830LE - Brother Dreamweaver VQ3000 - Bernina B530 - Janome 6600P - Pfaff 1209 - Babylock Evolution - Janome 644 - Babylock Sashiko2 - Babylock BLCS-2
Printable Version
* Advertising and soliciting is strictly prohibited on PatternReview.com. If you find a post which is not in agreement with our Terms and Conditions, please click on the Report Post button to report it.
Online Class
Fun with Fitting - PANTS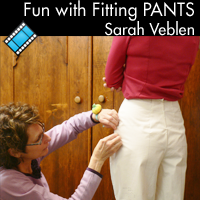 Online Class
Fit the Tee to a T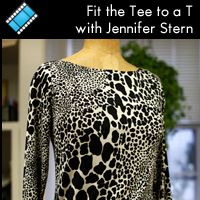 Butterick 5450

by: SewWil
Review
Islander Sewing Systems Motor City Express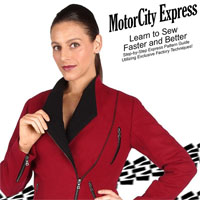 Pattern Details
Jamie Christina Abbey Coat Pattern (JC314AC)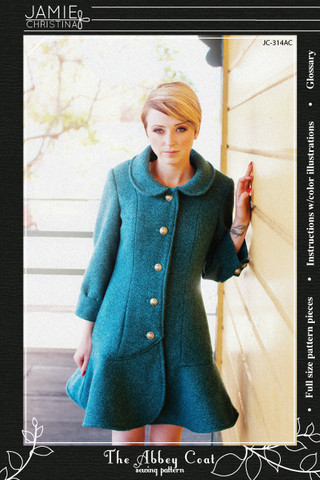 Pattern Details
Simplicity 1696

by: knitmachin...
Review