cherylwashere


USA
Member since 4/10/04
Posts: 1478
Skill: Intermediate



Date: 5/30/13 9:40 AM

Let's see...where do I begin. I have wanted a Bernina since 1989 and I love my Pfaff 7530. My beloved Pfaffie is acting up...display is presenting sign language and I have changed the battery and it is still doing it. It is still sewing fine and will do dec stitches as well. I also have a BL Quest Plus that I play with...mostly because I am not bonding with it. I continuely go to my Pfaffie. So...What to do???

My thoughts are...a new Pfaff...the Performance 5.0 or the Quilt Expression 4.2 or a new Bernina 710 or the 450...trading in the BL. I am hesitant with the Bernina's do to all the issues members are having with theirs...

I hope to get to the Pfaff dealer today...and the Bernina dealer sometime soon. The Pfaff dealer sells Pfaff & BL and loves trade in's. The Bernina dealer sells Bernina & BL...this is the dealer I bought the BL from...they prefer you trade in within the year. But...I feel certain they will work with me...I have purchased several sm from them.

So dear members...if anyone has a suggestion or opinion with any of my choices please chime in... Many thanks.
Cheryl

------
Bernina 820, Bernina Artista 165, Pfaff Creative 7530, Janome 1600P


lgrande


Montana USA
Member since 1/18/12
Posts: 2282
Skill: Advanced Beginner





Date: 5/30/13 9:58 AM

I don't have one but I'm really liking the features of that Pfaff 5.0 for the price.


------
Linda

Bernina 830LE - Brother Dreamweaver VQ3000 - Bernina B530 - Janome 6600P - Pfaff 1209 - Babylock Evolution - Janome 644 - Babylock Sashiko2 - Babylock BLCS-2

Karen31


USA
Member since 1/25/09
Posts: 1356
Skill: Advanced

3 members like this.




Date: 5/30/13 10:07 AM

Some of us may think the only logical solution is - both!

Have you sewn on Berninas? I love them, love Pfaff too, but it's a different feel. Both great just different. And if you don't try them out, even if you get a great new Pfaff, it will always be in the back of your mind. That said given your comments about some challenges with the latest B's, the 440 would probably sew/feel most like those you've ogled and lusted for since 89 (have you sewn on them already?). And is tested and proven a good durable reliable machine. Or in between, you could test the 5 series as well.

But no matter what anyone else says you "should" get, here, dealers, whoever, or whatever trade/deal the dealer's making, I think you must sew on both brands, different models, on fabrics YOU like to use to get the feel and idea of how you like that brand/model. Presuming you're going to keep it for a long time, going with one dealer/brand because of the trade/deal they made without knowing what's still lurking out there untried will keep you awake at nights wondering! (Ask me how I know.... )

------
Karen

Learn To Sew


Member since 4/12/05
Posts: 12680
Skill: Advanced Beginner





1 member likes this.



Date: 5/30/13 10:21 AM

See if the Bernina dealer can get you a new or used 630. That is the machine you want. I know, as I have one. Forget the new 7 series for now. Too many problems. In a couple of years they will be great machines, but not yet. The 630 is the best machine Bernina ever made. The 450 is a nice machine, too. I compared the 450 and the 630, over and over, and chose the 630 and I am glad I did.

I hear the new Pfaff 5.0 is a super machine. How about the pfurple wonder, the Creative Performance? That is a really great Pfaff and I think you would love it, since you love Pfaff. It is based on the old (super wonderful) 1222E machine from the 70's. My Mom had the 1222E and my sister got it when she died. As the CP is directly related to it in an updated way, please test this one out.

I love Bernina. I am on my 3rd one. I like my Pfaff 2036, but it does not compare in sewing to my Bernina. The feel is much different.

------
Bernina 630, Bernina embroidery module, Pfaff 2036, Bernina 1200DA serger, Unique Sewing Cabinet 450L

sewfrequent


Texas USA
Member since 6/27/03
Posts: 3390
Skill: Intermediate



Date: 5/30/13 10:43 AM

Oh, that's all such great advice!! Really no need for me to post further except to say i do agree, its a little risky going w/ a 7 series right at this time. I also think a 630 or 635 would be ideal if you can find one. And Karen's advice to drive BOTH is critical to you being happy with the one you choose. Pfaff too has had its share of buggy machines and my local long-time dealer recently dropped the line after threatening to do so for many years. It does appear as though they're getting it right now w/ the PCP and possibly the 4.2 and 5.0...but both are so new, they have no track record as yet. Its a great pickle to be in!! And you've narrowed your field to 2 brands so that's progress. i have the 430 and like it fine...only real downside for me is that there is no thread-cutter, which I knew, of course-- but i guess i thought i'd adapt...but a year later, still miss it! So don't compromise on a feature you like when you do choose your machine.

Artsewer

Member since 3/2/11
Posts: 2085
Skill: Intermediate

2 members like this.




Date: 5/30/13 11:04 AM

Im in agreement with all posters.
Try them both. I just demoed a Pfaff 5.0 and the Creative Sensation (their Tol) They are very different then a Bernina. The feel, sounds, finishes, what their bells and whistles. You def. would do yourself a disfavor if you dont try both. There are people who absolutely love their Pfaff Creative Performance and they do offer a lot of very interesting features and a lot of built in software.
Love my 635 has been very realiable.
Have had a lot of trouble with my first release 750, but they seem to have a handle on the problems. I would wait a bit longer on the 7's. But in MHO well worth the wait if they get it straight. If you are not in a hurry that is. If you do go with the new 7's talk to your dealer about the problems and see what their idea of a solution would be. If that answer is something that makes sense to you then it could be the way to go also. Isn't it great to have options!
-- Edited on 5/30/13 11:06 AM --

------
Bernina 780, 635E, 1630, Juki 2010
Serger 1100DC

Maia B


Illinois USA
Member since 10/27/10
Posts: 4886
Skill: Advanced Beginner



Date: 5/30/13 11:06 AM

Funny, I find my Quest Plus to be very like my Pfaff 7510, which I haven't really bonded with, because it doesn't have a knee lift, and since I bought it used on ebay from Brubaker's, I never took classes for it. It's not intuitive for me. With the Quest Plus, I had 2 classes, but more importantly, that color Quest Workbook.

The QP was at my mother's for awhile, after I got the 820. She liked it, and we sewed on it together there. But she's decided sewing isn't a priority for her time/space right now. I like it too much to sell it. Of my many machines, it's nowhere near the first I should sell.

So I guess feel and personal taste/preferences are pretty important. So everyone who says that you've got to extensively test sew is right. There is something, a certain combination of somethings, actually, that my Berninas have that make them my favorites. But if the 820 didn't have dual feed (IDT imitation) and 9mm stitches, I wouldn't have it. So I'm half-Pfaffie at least, lol. I wish Pfaff had kept with the vertical bobbin system, just my preference.

You are looking to replace a machine with IDT and 9mm stitches, but Bernina only has that combo on the 7 and 8 series, which are pretty expensive. Here on PR, there seems to be more reports of trouble with 7 series Berninas than with Pfaff CPs. I haven't read any detailed owner feedback on the Performance 5.0 yet, but the PCP owners seem overwhelmingly thrilled, with just a few reports of trouble and machines that were replaced. Either Pfaff or Bernina (any brand, really), I'd really be scrutinizing the dealer, to try to choose one who would go the distance on my behalf, including a replacement or refund, if need be.

The Artistas (630, 640, 730) and Auroras (430, 440, 450) seem like pretty safe bets. But no dual feed, unfortunately.

Like Learn to Sew says, the 630 fabulous. Everyone I know of who has one adores it. It could be my "one and only" except that I do like 9mm decorative stitches for some things and like the large harp of my 820. I could even do without the dual feed, because the Bernina walking foot is just that easy to pop on and off, and has 3 soles.

Best of luck in searching.

------
🌸 Plenty of machines, mostly Berninas 🌸

cherylwashere


USA
Member since 4/10/04
Posts: 1478
Skill: Intermediate



Date: 5/30/13 10:43 PM

Thank you all very much for sharing this information with me...

My head is still spinning from looking and playing with Pfaff sm's today. The owner was so nice and took his time...we went to each sm and he demonstrated the bells & whistles on the models I was interested in...then he had me play with each one. I was there for an 1 1/2 hours. I left there undecided with little Pfaffie's going round and round in my brain.

We started with the CP...very purrrrrple...large display screen very nice...love the maxie stitching too. And wowie...love the "big foot" foot pedal's on all of them. This one is 4500 with embroidery or 3700 without...having the option to purchase at a later date for 800. He didn't have the Performance 5.0...this is a no embroidery...which is fine with me...not something I must have. If I am remembering correctly...features similiar to the CP...this one has a smaller display screen...and is 2700. I eliminated the C 3.0...sewing/embroidery machine...with no FHS and it was 3500. And also the QE 4.2...at 1999. Lifting all machines...this one was the lightest...but still with a good weight to it. I like all of them...I say like...I didn't have the love connection. Should I decide Pfaff over Bernina my choice will probably be the P 5.0...even though I did not play with this one...I do like the looks and feel of the P 3.0 and the 5.0 is pretty much the same machine but w/o embroidery.

Owner likes to do a sew-out with the new owner. When he calls to inform you he has your new sm...he asked you to plan on being there for 30 minutes. Sm also comes with free unlimited lessons. We dicussed my BL as a trade in...he offered 800 for it. I'm good with that.

So what do you think????



------
Bernina 820, Bernina Artista 165, Pfaff Creative 7530, Janome 1600P


SouthernStitch


USA
Member since 8/24/02
Posts: 10740
Skill: Intermediate
Body Type:








1 member likes this.



Date: 5/30/13 11:08 PM

Well, I'd still go check out the Berninas too, since there was no love connection here. The Pfaff's do come with more features for the dollar. I'd say that most likely if you sewed on the C3 the C5, yes, will feel the same, just have more features.
OTOH, this sounds like a really good dealer, and that is half of it right there!

------
Bernina 780, and 530
Babylock Evolution
Singer 403a

When life gives you green velvet curtains, make a green velvet dress.

cherylwashere


USA
Member since 4/10/04
Posts: 1478
Skill: Intermediate





In reply to SouthernStitch <<

1 member likes this.



Date: 5/30/13 11:30 PM

Thank you SS...
I am hoping to get to the Bernina dealer tomorrow... It's the plastic housing on the Pfaff's that has me in the like it mode. I guess plastic is the new metal...it scares me to think what they might be making them with 5 years from now...maybe cardboard.

------
Bernina 820, Bernina Artista 165, Pfaff Creative 7530, Janome 1600P

Printable Version
* Advertising and soliciting is strictly prohibited on PatternReview.com. If you find a post which is not in agreement with our Terms and Conditions, please click on the Report Post button to report it.
Online Class
The Contemporary Couture Jacket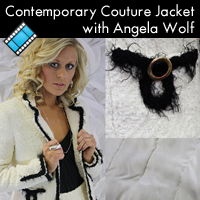 Online Class
Altering Jackets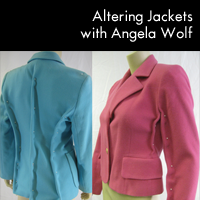 Merchant & Mills Top 64

by: Kate 88
Review
McCall's 6996

by: JustineSew...
Review
8 inch Dressmaking Shears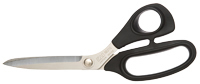 Pattern Details
You Sew Girl 300mm Square Snap PATTERN ONLY Pattern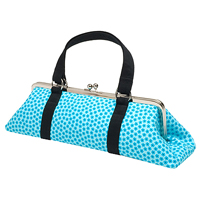 Pattern Details