Jenerator

Intermediate
International AUSTRALIA
Member since 12/13/02
Posts: 19



Date: 5/31/13 2:11 AM

I've been having ongoing issues with skipped stitches on my Janome 1200D when using the coverstitch application. It's only the left-hand needle (whether I'm using narrow or wide coverstitch) that skips. The right hand needle's line seems to be even and no skips, and I've tried swapping the needles over to see if it was a problem with the actual needle, but got the same result.
I recently had the machine in for its annual service and mentioned the problem and it was sent back to me with a perfect coverstitch sample - on woven fabric. I only ever use the coverstitch on stretch fabrics; mostly lycras but occasionally jerseys too.
I usually use Organ brand EL705 needles in the machine, per the instruction manual. However, when I posted an "Ask Mrs J" on the Janome website, I was advised to try using a Schmetz Stretch needle in size 90. I didn't have any Schmetz brand needles in my stash, so I tried using a size 90 Stretch Klassť brand and had pretty much the same result. Today I managed to find a shop that stocked the Schmetz brand needles, paid through the nose for one packet and got the same result again.
Now I'm wondering whether the issue might be with the looper underneath instead of the needles? ie if it doesn't catch for some reason, the needle's stitch might not stay in the fabric. Does this make sense? Is it something I should be complaining to the service person about? Is there anything else I should perhaps be trying?

beauturbo

Advanced
California USA
Member since 5/2/09
Posts: 3438





Date: 5/31/13 5:01 PM

Just go back to the real Schmetz ELx705CF #12 or #14 needles that you know is right and works good in the machine. And problems will probably go away. Needles are cheap, I think a $5 packet of those needles will make your problem go away.

You can get a perfect coverstitch on a stiff and woven fabric with probably any needle, but to do it on knits and not get skipped stitches, you need the Schmetz ELx705CF #12 or #14 made on purpose for elna overlockers kind.

Don't know anything about "Mrs. J' on Janome website at all, except she is very wrong about that one little thing she told you. Also Janome did not even make that machine, so maybe she just does not know much about it at all? Machine was actually made for elna instead and then when Janome bought elna, they started selling elna's overlocker re-badged as a Janome 1200D instead. Maybe "Mrs. J" is just unaware of that or having an off day or such, but ignore anything she said to you, go back and go get a Schmetz ELx705CF #12 or #14, just like it says in your instruction book, and things work a lot better.

Rosews13

Advanced
California USA
Member since 1/17/10
Posts: 1221



Date: 5/31/13 5:35 PM

I feel for you with the skipped stitches on your Janome. I had the same issue on my Pfaff 4874 even with the Schmetz elx705 needles. I even told the tech to make sure he used those needles and he sent it back to me with regular Schmetz needles and perfect coverstitch on quilt cotton, saying he didn't have any knit to try it on. Geesh! I think the quality of our techs is not what it used to be. I wish I could help you but I finally bought a Brother 2340cv and it is a dream. I still hold my breath because I am so used to frustration and problems but there aren't any skipped stitches anymore in my life! Hope yours will be the same soon!

beauturbo

Advanced
California USA
Member since 5/2/09
Posts: 3438



Date: 5/31/13 6:21 PM

Is it skipped stitches on all knit fabrics everyplace and any kind, or only all 4 way stretch knit swim suit fabrics, or just maybe only one of them? Sometimes they really can make a particular "stinker of a fabric to sew on" in some factory someplace that really no machine can sew on good. I have had a few of those. And that is not even counting having even the best and every combinations of needles, thread, a clean machine working just right, and the best of sewing techniques and everything else.

The proof of that just sort of happens on anything, if you really try all needles, (but you already know that Schmetz 705 one is as right as it ever gets) all thread combinations, all sewing techniques, (and also have actually tried sewing over tissue paper also) and you really do that on a whole bunch of different machines in a row. And if the fabric is just a stinker on each and every other machine too, and if the machine works just fine for everything else.

But since you cover stitch sews out just fine on firmly woven cotton, and even with the wrong needle in there, chances of it as just it being a problem with the overlocker it's self, are probably about zero. So you do know it's one of those other things instead.

Marie367

Intermediate
Ohio USA
Member since 5/28/11
Posts: 2369





1 member likes this.



Date: 5/31/13 6:49 PM

I just bought the Elna version of this so I probably don't know enough yet to be helpful. I am only using the EL705 needles in a size 11. I am sewing some pretty stretchy poly lycra knit and doing ok. The manual does say that you can use the regular needles but I have not tried to do so yet. I would go back to the 705 in the small size. Make sure everything is threaded ok. It is easy to get something wrong. Even though the tensions are "automatic" the manual says they made need tweaked. I don't know if that would make a difference in this case. Usually skipped stitches have something to do with the needles and the feeding. Maybe lighten the pressure and change the differential?
Like I said I may not know enough to be helpful. Hope you can get this working.

Skye


Intermediate
NEW ZEALAND
Member since 8/24/02
Posts: 1870



Date: 5/31/13 7:34 PM

What thread are you using? Try using something like mettler not serger thread.
A few years ago there was a good discussion about getting good c/s on combination server on elna serger yahoo group. Using EL needles is important on these machines to get a good c/s

------
Wellington, NZ
Printable Version
* Advertising and soliciting is strictly prohibited on PatternReview.com. If you find a post which is not in agreement with our Terms and Conditions, please click on the Report Post button to report it.
The Contemporary Couture Jacket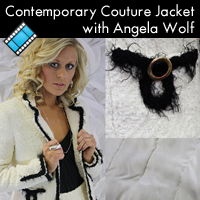 10 Clever Techniques To Help You Sew Like a Pro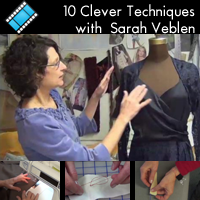 Oliver + S OS017MC

by: Seamin in ...
Review
KnipMode Magazine 04-2011-8

by: treefrog
Review
Everyday Baskets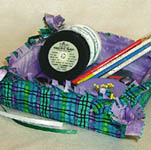 Buy Now
Petite Plus 651 Pattern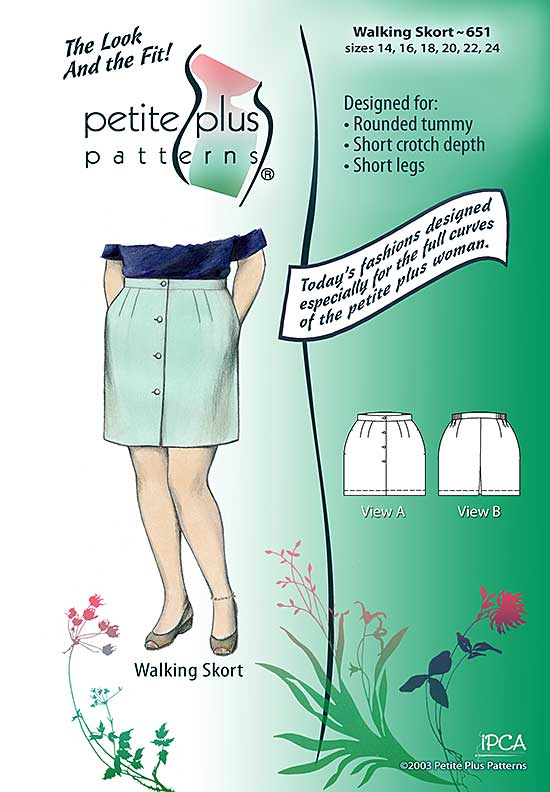 Buy Now