Ouch--where's my memory?! I seem to recall that somebody was looking to recreate a retro/'60s style cotton jacquard dress from one of the movies nominated for an Oscar this year--"Moonrise Kingdom," maybe? Anyway, I just stumbled across this: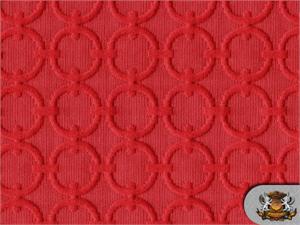 I think the OP wanted pink; this one is called red, but looks coral on my monitor. Here's the link:
http://www.fabricempire.com/chenille-cotton-circles-red-fabric-upholstery.aspx
It comes in a few other colors, as well (no pink).
HTH!
-- Edited on
6/4/13 3:04 AM
--
------
~Gem in the prairie