lyndle


Member since 3/19/06
Posts: 550
Skill: Advanced Beginner
Body Type:




Date: 6/5/13 7:12 PM

Has anyone bought from Mood using a foreign credit card and shipping within the US?

I had a happy time selecting stuff on Mood's website - lovely fabrics.
When I came to check out, I checked the postage to NZ - it came out as $74 for $110 worth of fabric so I decided to use a transshipping service. This means Mood posts domestically to the transshipper who will later charge me for postage to NZ. So, I used the Domestic Checkout.

My credit card was rejected with a message that the address wouldn't verify. I have tried various permutations and rang my credit card provider to check the format etc of the address.

I emailed Mood Customer Service:
**Me: I am trying to place an order and keep getting an AVS error - billing address mismatch. I have checked with card provider and they advise address correct and suggest must be formatting issue.
I am putting in: [address] . There is no format suggested for phone number so I omitted all brackets, + etc. Suggestions? Thanks

**Mood:** Hello, Is this an international order you are trying to place ? Thanks, [name]

**Me:** Hi, The credit card is international (NZ) but the delivery address is USA. Cheers.

**Mood:** Hello I do understand but you must place the order again on our new website because we do not really have access to the old one.

**Me:** Hi, What do you mean by your new website? I was here:
http://www.moodfabrics.com/ and just went through the normal checkout process. Can you give me more details of what I should do?
**me:** Hi again
By the way - I tried going through International Checkout and the charge to ship to the US was going to be $74 (US). So that is not an option for me. Sadly, unless there is a solution where I can use my NZ credit card and ship within the US at normal prices, I won't be able to buy from you.
I feel sure, though, that this should be possible as I regularly buy things from EmmaOneSock, Ebay sellers, Amazon, Lekala etc using my NZ Visa. I'll wait for your advice! (I can fax the credit card details if that will work for you).
Just let me know

**Mood:** [radio silence, for what I presume is a US working day - the one just finishing now]

I hope they are working on this but in the meantime does anyone have any advice? I've never had this problem with any other seller. Has anyone run across this with an online seller? What did you do? Mood looks great so it would be a shame not to be able to buy from it, but that p&h is outside my budget. :-)

-- Edited on 6/5/13 7:16 PM --

Michelle T


British Columbia CANADA
Member since 8/24/02
Posts: 4968
Skill: Intermediate



Date: 6/5/13 8:24 PM

I have not bought from Mood, but with other US sites I have found it easier to place the order and call in the credit card number. Or just place the order over the phone.

It used to be that Atlantic Thread could not accept a non US address, although they shipped to other countries. I would place my order, put in their own address and call with my cc number.

Does Mood take Paypal? That maybe another option for you.

I have to order form a local company every Friday. They keep asking me to place my order online, but their online ordering process is so cumbersome it takes over an hour to place the order or 5 minutes on the phone.

------
Proud parent of a Dwight International School Honour Roll Student

lakaribane


Haiti
Member since 7/23/07
Posts: 3501
Skill: Advanced Beginner
Body Type:




Date: 6/5/13 8:58 PM

I have never bought from Mood but I once tried unsuccessfully to buy shoes online. I emailed them and they suggested a way to override the address thing.

IIRC, you put your real address in Street name, and a particular state in the appropriate box with 99999 or 00000 for zip code.

At the current rate, an international phone call is out of the question, no matter how appealing the sale or item.

------
Morphology: Petite at 1m53 (5'), Burda size altered 19 or altered 38, Big 4 size 10 or 12 depending on ease;
Alterations: Petite, Narrow Shoulders, Slim Arms, Narrow waist, Increase Back Crotch Depth. Considering: Forward Neck/Rounded Upper Back, Slight Swayback;
Style: Feminine, Colorful, Fitted, Clean lines;
Favorite Garment type: Dress;
Favorite Colors: Purple, Navy, Brown, Shocking Pink, Coral, Aqua;
Favorite Fibers, Weaves or Patterns: Cotton, Linen, Cotton Silk blend, Seersucker, Swiss Dot, Lawn, Denim, Stripes, Chevron, Window pane Plaid, Bias;
Blog : http://fashionmate.blogspot.com
Pinterest : http://pinterest.com/lakaribane/

lyndle


Member since 3/19/06
Posts: 550
Skill: Advanced Beginner
Body Type:




Date: 6/5/13 9:04 PM

Thank you! Yes it's hard to call from here both because of the cost and the time difference. 8am on the east coast is roughly midnight here.
Mood doesn't have paypal. I am just surprised because I buy online and often use the transshipper as well and have never had a problem before. Hopefully they will send me a fax number I can use.

Nancy K


Member since 12/28/04
Posts: 9914
Skill: Advanced
Body Type:




In reply to lyndle

Date: 6/5/13 9:25 PM

It appears that Mood has not improved their service with the new website which isn't all that great after a year in the works. Don't hold your breath the customer service is dreadful. I'd send an email attention Eric with your complaint. He's one of the owners or try

[email protected]

------
www.nancyksews.blogspot.com

lyndle


Member since 3/19/06
Posts: 550
Skill: Advanced Beginner
Body Type:




In reply to Nancy K

Date: 6/5/13 9:49 PM

Thanks Nancy - that's pretty much what I wanted to know and was beginning to suspect. I did wonder if it was just a cultural expectation of mine re customer service, but obviously that's not it (and indeed it's not my experience with other vendors). Hmmm - I'll rethink whether I want to spend the $100 with them and if so I'll take your advice and email Eric.

carolynw


Member since 3/19/05
Posts: 1751
Skill: Advanced
Body Type:




In reply to lyndle

Date: 6/6/13 11:57 AM

It happened to me this week end - not with Mood but with Sew Vac To ship to Canada is a huge amount so a relative said she would take the parcel and mail on to me - not possible came the reply as my Visa card has to have the same shipping and delivery address in this case - tried Allbrands and the same thing.

What was I trying to buy that caused the problem - the Center Guide Foot for my Janome Coverpro. Spoke to Stan at Sew Vac and it turns out there have been some problems before with Canadian buyers refusing to pay the tax on delivery so they (seller) end up having to pay the tax and return costs. That is what is alleged and if true I can quite understand.

Apparently Janome dealers have a loose pact not to cross border ship and undercut each others' business - also understandable but I have used my Credit Cards to buy in one place and ship to another as a present. The galling thing is this - Canada and the USA are next door neighbours - good neighbours
We may spell some words differently :):) we use the "U" in colour and neighbour and other words. Good gosh I do believe our leaders have signed a Free Trade Agreement so ----

I have now found a dealer in Canada who ordered the part on Monday - as of today I have no idea whether or not it's on it's way and as a final kudo to my American neighbours Sewing Parts Online took an order for all the other other stuff and sent me a tracking number on Monday evening - you win some and you lose some!!

annekecaramin


BELGIUM
Member since 2/16/12
Posts: 61
Skill: Intermediate



Date: 6/6/13 12:18 PM

I once wanted to buy something from Mood and when I called to ask about the international shipping rates they told me it would be 150 dollars to ship it to Europe, for three yards of fabric! I thought it was ridiculous so I cancelled the order and asked a friend in New York to pick it up in store and send it to me, which cost around 20 dollars. I asked the girl on the phone why the price was so high and she just said it was the normal rate for UPS, which still seemed very high to me. This and getting things delivered by UPS here is hellish, they don't have a place to pick up parcels so you have to stay home all day and they ALWAYS charge extra costs for things from the USA, no matter what the value is. If I were you I'd ask someone in the USA to order it for you and pay them back.

------
http://annettetirette.blogspot.com

lyndle


Member since 3/19/06
Posts: 550
Skill: Advanced Beginner
Body Type:




Date: 6/7/13 5:16 AM

I emailed Eric as Nancy suggested and received a reply saying they were working on it, and then one today saying I can email the order and then pay by phone. Guess I'll have to suck it up and pay for the phone call. It seems amazing that I'm the first person to raise this but credit to Mood for finding a way. I have asked if I can fax it but that's probably a bit old school now.
Anneke, if it's any help I've ordered often from EmmaOne Sock and she says on her site international postage is usually less than quoted, and it is. I have found it is usually about 30 to 50 % of the quoted postage and she will email you the final cost before cutting. I can use my NZ credit card with no problems and the fabric usually arrives within a week. Not bad for 12000km away!

goosegreen


New South Wales Australia
Member since 1/9/05
Posts: 3317
Skill: Advanced



In reply to lyndle

Date: 6/7/13 5:23 AM

Lyndle, I'm interested to know which shipping company you're using. I've just discovered HopShopGo and one of their vendors is Fabric.com. Dangerous. How expensive is the shipping cost to NZ with your company?

Oh & if you're ever looking for cheap Guterman thread or other notions, here's some other dangerous news for you. Joann's will accept an o/seas CC but will only ship to the USA. Could be handy one day.

-- Edited on

6/7/13 5:24 AM

--

------
Alison in suburbia - Sydney Australia
My sewing blog: http://nosilasews.blogspot.com/

Keeper of the flock - Janome MC8000, Janome MC4900QC, Elna Elina 40, Husqvarna Rose, Singer 201K, Elna Contessa, Janome My Excel 18W, Janome 634D & 534D overlockers, Janome Coverpro 1000CPX.
Printable Version
* Advertising and soliciting is strictly prohibited on PatternReview.com. If you find a post which is not in agreement with our Terms and Conditions, please click on the Report Post button to report it.
Online Class
Sew a Designer Unlined Jacket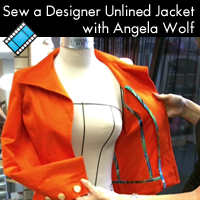 Online Class
Beginners Guide to Dyeing Fabrics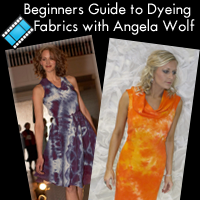 Simplicity Simplicity

by: Elaine McK...
Review
Butterick 4927

by: feltyfathe...
Review
Islander Sewing Systems Men's City Western Shirt Pattern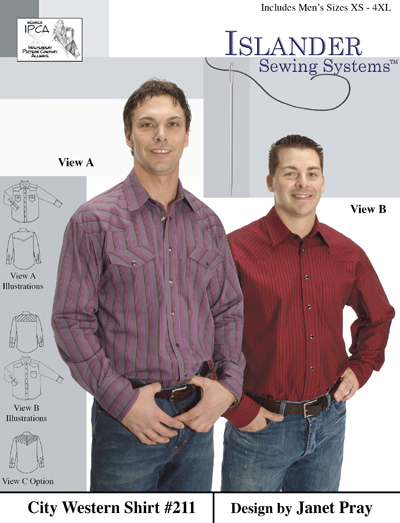 Pattern Details
Pamela's Patterns Magic Pencil Skirt Pattern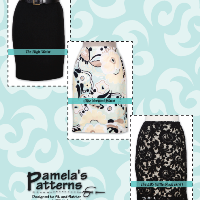 Pattern Details