WelshSewer

Member since 5/19/13
Posts: 29
Skill: Intermediate

1 member likes this.




Date: 6/13/13 7:46 PM

Now that I am getting more into this forum and reading about all the different machines, I thought I'd ask how my Bernina 930 and Bernina 1260 compare with the newer machines. I purchased the 1260 around 1998 but haven't kept up with what's new since that time. I always bought Bernina because of the great quality. Do the newer machines have the same quality and do they really offer features I can't get on either of my present machines?

I usually do garment sewing but there is a chance I might try quilting in the future, although I think it is a slim chance.

Artsewer

New York USA
Member since 3/2/11
Posts: 2603
Skill: Advanced Beginner

2 members like this.




Date: 6/14/13 1:01 AM

The 1260 and the 930 are both great machines. My sister has a 1008 and daughter has a 930, SIL 1031 I have sewn on both. I dont think the 1008 are as nice as the two old mechanicals.

I dont have never have had a 1260. BUT I did sew on one briefly. It is a beautiful machine. The only things lacking IMHO to the new models, (which in the 5.5 mm machines do not have some of the great features that the 1260 has, like a true basting stitch) Are the light up grade, (so much better) the built in needle threader. Otherwise I dont think they offer as much as the 1260. The light can be dealt with pretty easily and unless you have a hard time threading the needle as I now have, the 1260 still comes up as a great machine.

I would not trade it in.

If you wanted to add to your machines, for the reasons of a larger harp space, better lighting, duel feed built in, 9mm width capabilities, combo embroidery in a jumbo hoop and a bunch of new technology then there is plenty to consider in the 700's series and TOL 820. 830

Why not go to your dealers and take a look at some new machines?

But I would keep the other two even if you do buy a new one.

------
Bernina 790, 635E, Juki 2010
Babylock Evolve Babylock Sashiko2

SandiMacD


USA
Member since 2/8/09
Posts: 2563
Skill: Intermediate

2 members like this.




Date: 6/14/13 5:44 AM

Read through PR threads on Berninas over past few months. Some folks are having tension problems on some models.

There are more than a few older Bernina machine lovers that went with Pfaff for their computerized machines and a others that went Babylock.

They are worth a look at least.

------
sewing brings joy and meaning to my life...

WelshSewer

Member since 5/19/13
Posts: 29
Skill: Intermediate



In reply to SandiMacD

Date: 6/14/13 6:43 AM

I will certainly investigate :)

I am not averse to looking outside Bernina because I have read that the newer machines from Bernina are not as good quality as the old. I just wasn't sure which other brands to turn to.

I might not want a new machine but I need to find out what the newer machines offer compared to my machines before I can decide. Besides, looking at what's new is always fun!
-- Edited on 6/14/13 6:44 AM --

kitphantom

New Mexico USA
Member since 1/6/11
Posts: 503
Skill: Advanced



Date: 6/14/13 12:21 PM

I have a 930, and had a 1230 (I also have a 910); my newer machines are the 180 and 440. My sewing cohort has one of the new "7"s. Both my 180 and 440 have embroidery modules, though I don't really use the 440's since I got the 180. I usually use the 440 and 180, since they are lighter for me to set up (I can't leave my sewing table up, since I sew in the middle of the living room, where the light is best). I also enjoy the wider throat plates on them, that gives me more adjustablity in some of my stitching. If I had a place to leave all the machines set up, I would probably use more of them, it can be handy on some projects to have them set up to do specific, repetitive tasks instead of switching settings or threads back and forth. The 930 was my workhorse for years, and I do miss sewing on it. for a long time, the 930 was the one DH would use to piece his quilts on, but he used the 440 for at least part of the last one he did.

The larger harp area on the new Berninas would be nice for some of the sewing I do, as well as some of the newer stitches and features. I sometimes do large utilitarian sewing for camping or church, as well as quilting and clothing. However, a new machine is not in my immediate future (a new roof on the house is far up the priority list!).

-- Edited on

6/14/13 12:23 PM

--

------
Bernina: 910, 930, 180, 440
Bernina 1150MDA
Bernette 004D serger
Vintage/classic Singer: 201, 301, 221

SandiMacD


USA
Member since 2/8/09
Posts: 2563
Skill: Intermediate

1 member likes this.




Date: 6/15/13 3:50 PM

You mentioned a possibility of other brands.

I had a Bernina 430 (5mm) for garment sewing I gave it to my daughter. I loved the way the feet and needle plate snapped on. It's a feature I miss on my BL. I owned nearly every foot and accessory. Had money at the time to buy them and explored techniques. However, for garment sewing and mending and alterations, I was unhappy with them. None of the feet did a great job except for the 10 and there is no clear Bernina foot that comes anywhere close to garment construction like the BL J foot.

I got a BL 7mm and that standard J foot is so much better for garment sewing- even for zippers- I just move the needle. I get tons of design stitches and the 7mm is still OK to control small curved seams. What I hate is the needle plate is held with 2 screws and they are a bear to remove and put back for cleaning. Also, to fine hem narrow edges, you need to put in the straight stitch needle plate so the fabric doesn't get sucked into the feed dogs.

So that's one more reason to pull out my 5mm Pfaff with IDT.

I can't tell you how much I LOVE pfaff pfeet!!! Mine snap on easier than the BL. I can control all fabrics- sheers to canvas. Love the uneven foot for flat fell seams. Its the best one for all round garment sewing. I have not had a need to use the straight stitch plate. The standard 0 foot does nearly everything so I rarely change it. The needle plate snaps off for cleaning. The feed dogs are 5mm and it does the longest stitch of any brand machine (6mm). The stitch tension on every one of them is utter perfection.

Mine is mechanical and portable but I understand the computerized ones are just as high performing. I can use the 3 step buttonhole to make them as long as needed and in odd places.

I do love my BL for consistent, regular size buttonholes, quick monograms and cute embroidery. But if I didn't own it already, I would be tempted by the computerized Pfaffs.

So go have some fun visiting the dealers. A high tech, combo, computerized machine is a wonderful addition to what you own.

------
sewing brings joy and meaning to my life...

SandiMacD


USA
Member since 2/8/09
Posts: 2563
Skill: Intermediate

1 member likes this.




Date: 6/15/13 4:01 PM

Re-reading your first post. Since I am not familiar with your Bernina models I don't know what they have. Here are a few things that my BL Ellisimo has that I love:

Better lighting- much, better

Large screen display to see what the single stitch and the entire seam will look like after being sewn

Built it help menu so I dont need the manual

Auto cutting of thread

Complete needle thread when I push the button

Choice of needle alway up or down as preferred

Choice of defaulting needle to left or center

Choice of tweaking every stitch and keeping it as my default setting

Built in monogram, appliqué, embroidery

Ability to put a BL sticker on the fabric, then hoop it any which way and the machine knows where to orient the design so that it is perfectly placed.

HTH, Sandi

Edited to add:

many built in quilting and heirloom stitches

Multidirectional stitching (at 45 degree angles)

Wide harp for quilting

-- Edited on

6/15/13 4:06 PM

--

------
sewing brings joy and meaning to my life...

tericloth


California USA
Member since 4/7/04
Posts: 197
Skill: Intermediate



In reply to WelshSewer

1 member likes this.



Date: 6/16/13 0:15 AM

I have a Bernina 1090 and a 1530. The Berninas you have are WONDERFUL machines. You don't need anything else to sew beautifully!

Newer machines will have some bells and whistles, but they won't sew any better than what you already have. Whether you want to pay a couple thousand for those perks is your call.

That being said; because I am a machine junky, I could not resist the siren call of newer machines. Did I need them? No. But it is fun to explore the tricks they will do.

I am partial to Babylocks. I have an Ellisimo, and the new Crescendo. Brother makes nearly identical models. They lighting is much better than that of the older machines. Embroidery capability is nice. The Crescendo has a programmable foot control that lets you cut the threads with a tap of your foot. I can also program it to needle up/down with a tap on the heel -- just like the Berninas. It also has a knee lever for raising/lowering the presser foot: again, like the Berninas. It has a red laser light that can be used for multiple applications. It makes a beautiful stitch. Really a lovely machine.

But.... Could I have gotten along just fine with my Berninas? Absolutely.

Watch out for the enablers here on Pattern Review! They will talk up the features on the newer machines. Your curiosity will be piqued. You will research. You will long to experience the difference....

You will visit a dealer, "just to look."

You may succumb.

Just like the rest of us.

And if you do, you can be sure we will welcome you to the club: SMAD anonymous.

Teri

------
Sewing with a view of the swaying palms....

Kathi R


PR Weekend '16 Volunteer
California USA
Member since 2/28/05
Posts: 2181
Skill: Intermediate



In reply to WelshSewer

3 members like this.



Date: 6/16/13 1:22 AM

I have Bernina 1230, 1530 and 1630 and have done the dealer test drive on the newer models.

The newer machines have more decorative stitches, but some of my favorite utility stitches are missing. The new machines don't have as many button holes as my old girls. All the girls in my herd have needle up/down on the foot pedal as well as the button to default to down -- the default is on the new machines (can force it to always stop in down position) but the foot pedal control is a $100 to $175 upgrade on the new machines. The snap on feet, available on some new models would take some time to get used to -- the feet just don't feel as solid or work the same as the old Bernina feet,

I used my 5mm machines to piece quilts recently, and then quilted using the walking foot - no problems, but I don't have the patience to master free motion quilting so I can't comment on their ability to do that.

I thought about trading all 3 of the girls in to get a new machine - but after seeing what I would be giving up I decided to keep what I have and enjoy the options of available when I have both 9mm and 5mm machines at my fingertips. My mechanic assures me that if I continue to maintain the machines as I have been, they will last me another 20 years.

During my demos I mentioned that I loved the built in needle threader and the sales person showed me a new needle threader Bernina sells that works just as well, not attached so it can be used on any machine - I have to get one of those.

But, I just read about the 5 series and might need to take a look to see if Bernina put all the features needed for excellent garment sewing in one machine.....

-- Edited on

6/16/13 1:24 AM

--

------
2012 : starting stash 386, net additions 206, used 164, ending stash 428...I'm never going to get in front of this pile of fabric!


Doris W. in TN


Tennessee USA
Member since 2/9/04
Posts: 9792
Skill: Intermediate



In reply to WelshSewer

1 member likes this.



Date: 6/16/13 8:09 AM

Unless you want a built-in needle threader and adjustable presser foot pressure (available on some of the newer Berninas), or a lighter weight 3-Series to take to workshops/classes, you really do not need a new machine. Plus, there is the co$t of buying all the new feet to fit. Your old feet will not fit because they are configured differently to allow space for the built-in needle threader.

I have an 1130 (a 1260 without a few dec. stitches and keyhole buttonhole) and seriously, it meets my needs just fine. Almost six years ago, I bought a newer machine for the machine embroidery capability. It took me four or five years to even

remember

it has adj. presser foot pressure feature, because I have not had that option in 20 years.

If I had to keep only one of my machines, I would keep my 1130. Well,,,, I own forty feet for it, so I have a small fortune invested, but I found that I prefer the 5.5mm wide feed dogs over the 9mm feed dogs for garment sewing, too. Doll clothes and children's' sewing, esp. heirloom type (e.g. on batiste), are both much easier on my 5.5mm machine.

The bobbins and bobbin case for my 3-series machine are identical and interchangeable with my 1130, so that is convenient.

The built-in CFL and LED (depending on the model) lighting is much better on the newer machines, but an OTT floor lamp is cheaper.

Definitely go test drive the machines. It might be what you need to do in order to make up your mind.

------
iPad's auto-correct is my enema.
Printable Version
* Advertising and soliciting is strictly prohibited on PatternReview.com. If you find a post which is not in agreement with our Terms and Conditions, please click on the Report Post button to report it.
Online Class
Sew a Designer Unlined Jacket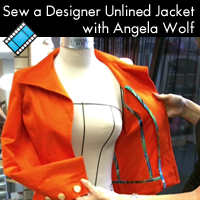 Online Class
Understanding Sheer Fabrics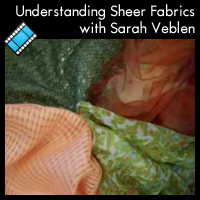 Butterick 6531

by: missi ali
Review
Butterick 3875

by: practicalg...
Review
Victory Anouk Paper Pattern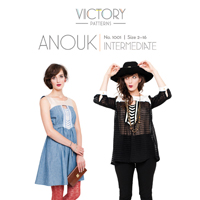 Pattern Details
SewBaby Baby Doll Puppet Pattern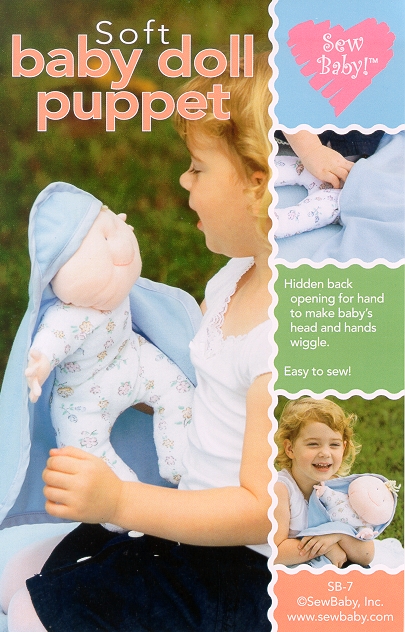 Pattern Details