Sewncooknmom


Member since 6/2/12
Posts: 411
Skill: Advanced Beginner
Body Type:




Date: 6/18/13 12:18 PM

I am working on a dress for my dd. I want to start making a quilt for my dh soon. And I have a couple of muslins that I need to work on. Yea, I have a few other projects on my list, too.

How do you schedule your sewing? Especially when you have more than one project going on? I would love to hear your ideas/advice!

Thank you!!

stirwatersblue


Kansas USA
Member since 12/13/08
Posts: 5496
Skill: Intermediate
Body Type:


3 members like this.




Date: 6/18/13 1:23 PM

Somehow, I can never get my act together to sew anything until late spring through fall, which is our Renaissance fair season, so I am ALWAYS sewing EVERYTHING all at once. Like, right now (a bodice, a dress, two skirts, a shirt, a hat...). Sigh.

I make lists. Lots of step-by-step lists of what every project needs, checking off as I go. Often I'll start entirely NEW lists as I go along--it really just helps me keep it all organized *in my head.* I've also been known to put up a project board--writing the lists & project stages on a white board and leaving it up for consultation during the season.

I typically concentrate on one garment at a time, though I'll have several going. Right now I'm working on my new bodice, but I know that dress is looming and time is growing short--so as soon as I feel like the bodice is far enough along, I'll order the fabrics I need for the dress and start my pattern drafting/fitting. In the meantime, I'll go back to the draped skirt muslin I started a few weeks ago and see how that's progressing.

If you don't have deadlines for your projects, it's easier... but it's also easier for things to fall by the wayside and not get started. Maybe joining a couple of sewalongs would help?

Lastly, some of my needlewomen friends and I follow what we call "a screaming rotation," meaning we work on whatever project is calling to us the most strongly. For me, this is a guarantee that a needlework project can go on for YEARS, but when I'm stitching, it's more about the act and process of stitching, not the finished projects. I don't have that with sewing: I need to finish stuff, and I need it when I need it!

------
~Gem in the prairie

lakaribane


Haiti
Member since 7/23/07
Posts: 3503
Skill: Advanced Beginner
Body Type:




In reply to stirwatersblue

2 members like this.



Date: 6/18/13 3:27 PM

Quote: stirwatersblue
I make lists. Lots of step-by-step lists of what every project needs, checking off as I go. (...) writing the lists & project stages

I typically concentrate on one garment at a time, though I'll have several going.

I do pretty much the same, sometimes when I have to sew by bits and pieces (30mn/day is a chore for me but it happens when the deadline creeps up, yikes!)

I write out either all the steps ahead of time and cross off what I have done OR I write the next steps I have to do, cross out, write the next etc. as I make progress.

Things get more complicated if you have to sew with different color/type of threads or needles. Bad things have happened to me that way, LOL!

Stir's white board idea is one to steal, IMO!!!

-- Edited on

6/18/13 3:31 PM

--

------
Morphology: Petite at 1m53 (5'), Burda size altered 19 or altered 38, Big 4 size 10 or 12 depending on ease;
Alterations: Petite, Narrow Shoulders, Slim Arms, Narrow waist, Increase Back Crotch Depth. Considering: Forward Neck/Rounded Upper Back, Slight Swayback;
Style: Feminine, Colorful, Fitted, Clean lines;
Favorite Garment type: Dress;
Favorite Colors: Purple, Navy, Brown, Shocking Pink, Coral, Aqua;
Favorite Fibers, Weaves or Patterns: Cotton, Linen, Cotton Silk blend, Seersucker, Swiss Dot, Lawn, Denim, Stripes, Chevron, Window pane Plaid, Bias;
Blog : http://fashionmate.blogspot.com
Pinterest : http://pinterest.com/lakaribane/

Sewncooknmom


Member since 6/2/12
Posts: 411
Skill: Advanced Beginner
Body Type:




Date: 6/18/13 4:14 PM

I love the ideas about writing lists. I have to do that! Thank you.

shanntarra


Member since 3/19/09
Posts: 758
Skill: Expert/Couture

2 members like this.




Date: 6/18/13 5:33 PM

I live by my lists. I know what is on my cutting table and what is not. It also makes sure I dont' get too many UFO's. It also let's me keep track of what items I have going on so I can let customers know my availability. Just today I had to tell someone who wanted something by September first that I am booked solid until next February. When they asked for proof I showed them my list. Their eyes bugged.

When I am working on a large project I set goals and having those gives me a breather. It let's me have a momment of fun if I get things done.

On Blues comment on stitching. I agree there are stitching protects that just call you. I still have the policy of you have to finish 2 UFO's before you can start a new one but it has helped. I have one project I am working on that I started when I was pregnant with my daughter. It is a massive stitching project. My goal is to have it done by the time my daughter get's married. Hey, there are some projects that will take that long.

------
"Costume Tech's are overworked, underpaid, and underappreciated except to those designers, actors, directors, playwrights, and other theater artists who depend on them." - The Costume Technicians Handbook

beauturbo

California USA
Member since 5/2/09
Posts: 5551
Skill: Advanced

1 member likes this.




Date: 6/18/13 6:58 PM

I always have more than one project, probably just since I'm a multi-tasker and even get bored with just one rather easy. So I actually operate better on multi-projects all going at the same time even often, than single ones. But, barring any deadlines on sewing anything, as if in have to wear to a certain event, or want to get done in this season and season ending soon, or really need it as out of those kind of items to wear in my closet, or very occasional, promised to someone else (which I just do first to get it out of the way or by obligation then) , I actually don't schedule anything.

When have some time to sew, and feel like it, I just pick up whatever I feel like working on, depending on the mood then, from several projects. And either work on it, until done, or I just need or want to do something else. Though there is something to be said for just starting something, doing it, finishing it pretty quick in all one fell swoop also.

Also prep time might count, if it's something that takes a lot of setting up and getting out and laying out just so, if instead of a large block of time to work on it, you only have a little (like increments of an hour) then it's (for me) not worth doing right then, so if prep and clean up exceeds my time allowance of actually doing, then I would be spending too much (non productive sewing time) doing that, and repeatedly for something that maybe would have been better left for a larger block of time.

So I do schedule things, but actually sewing is not really one of them. Some other people might feel, if something not written down in a book someplace, taking up a certain time slot on some calender, or in some device, they know themselves enough that maybe it just won't really even happen either, but for just sewing, I don't find that for me at all. Plus even when sewing, I'm often doing something else at the same time. And not just sitting there in silence, sewing along. Particular if it's hand sewing, I probably always would be watching a movie or something at the same time- machine sewing too even, I find I can sew just as quick and good, even with divided attention like that. Kind of depends on what kind of divided attention though, one that you can control in some ways, as maybe total chaos instead would not be all that great.
There are actually projects I started, then decided later I was not that into. If so, I don't feel bad about not working on them, or even jettisoning them once I start feeling that way. Also some that maybe I was very interested in, then lost some interest, put aside, and even pulled out years later when interest revived for some reason and just finished up real quick. I work when inspiration strikes, at best if the situation goes for it. So I do think it's kind of a personal working style thing just depending on each person too.

Not sure if that would help you at all though, just sort of depends on how you like to do things.

Red Dragon


Australia
Member since 2/4/08
Posts: 937
Skill: Intermediate
Body Type:


1 member likes this.




Date: 6/18/13 8:56 PM

I use lists for guidance (and the order changes on a whim), but tend to have set days that I do certain things. For example, I prefer to keep patchwork/quilting to Sunday when I can spend more time on it, but may do dressmaking stuff in snippets a couple of nights a week, and maybe part of Saturday. I don't know if thats because I've only been doing quilting for a short time, so I'm not ready for short spurts yet because I need to concentrate, especially for the quilting. But thats what works for me - effemeral guiding lists and set days.

Left brained, me, whatever gave you that idea

You should have seen the timetable I made when I was working FT, studying PT and had small kids...

------
Tracy, Canberra

Janome 7700QCP, Janome 4618QC, Husky S25 overlock/coverstitch

Sharon1952


Board Moderator
Massachusetts USA
Member since 7/1/08
Posts: 3725
Skill: Advanced
Body Type:


1 member likes this.




Date: 6/18/13 9:29 PM

I have 2 machines set up at all times. I flip back and forth between quilting, knitting and garment making. I do what I feel like at the moment. Right now I need to clean up my sewing space- that's the part I hate.



------
Sewing: A creative mess is better than tidy idleness. ~Author Unknown


Kwaaked

Member since 9/25/12
Posts: 1454
Skill: Beginner

1 member likes this.




Date: 6/18/13 11:18 PM

I keep a inspiration board handy, and have patterns in a basket that match them with the fabric choices as a swatch.

I try to sew a season ahead so I get a "collection" when the time comes, and I have a second one for things I want to make now. Then I work on whatever I have time for.

My projects can be simple,from an hour maxi skirt, to complex, a full length coat.

Sewncooknmom


Member since 6/2/12
Posts: 411
Skill: Advanced Beginner
Body Type:




In reply to Red Dragon

Date: 6/19/13 0:23 AM

What great ideas you have!

I am also getting into quilting too. So I am loving the way you factor your quilting into your schedule.

Honestly, I would love to hear about your timetable. I could use all the help that I can get! Lol.
Printable Version
* Advertising and soliciting is strictly prohibited on PatternReview.com. If you find a post which is not in agreement with our Terms and Conditions, please click on the Report Post button to report it.
Online Class
Sewing with Slippery & Drapey Fabrics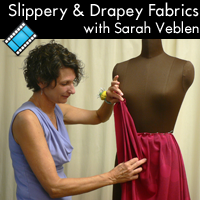 Online Class
Fit the Tee to a T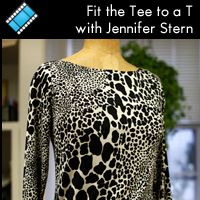 Self Drafted Pattern 335804-1000

by: SuzanneSew...
Review
Petite Plus 303 Pattern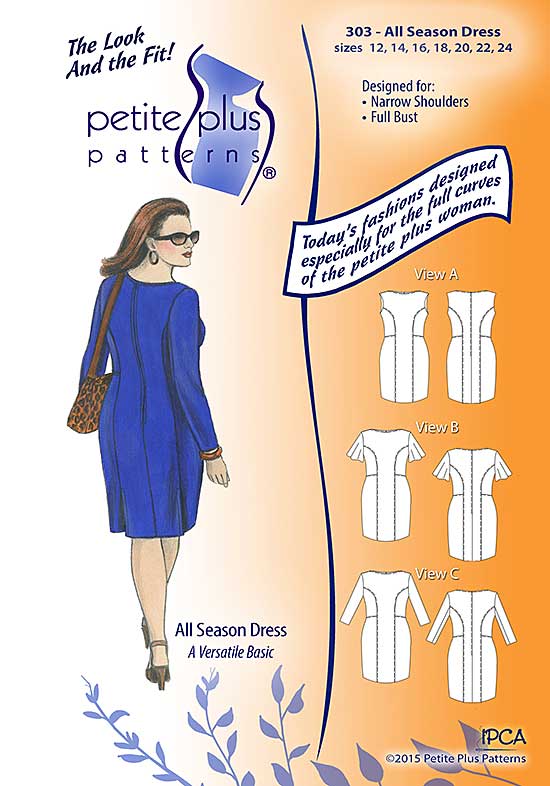 Pattern Details
Petite Plus 202 Pattern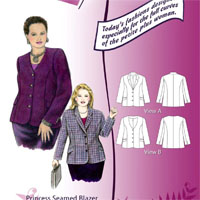 Pattern Details