SecondHandRogue


Advanced Beginner
RI USA
Member since 12/28/05
Posts: 656



Date: 6/21/13 9:06 AM

I made my Mission Maxi pattern for the second time, thinking I was on a cakewalk. Everything seemed to be going according to plan. The only thing I did that was at all questionable was serging on the neck and armhole binding strips before using my sewing machine to stitch them down.

The finish is perfectly neat, but the binding sags off the dress a bit. It's wearable, but not perfect. I have the finished product in the wash, hoping it will tighten up a bit...but how can I avoid it next time? Should I stitch on the bindings instead of serging? Pull the binding strip to stretch it a bit while attaching? I want to practice-makes-perfect this pattern!!

Elona


Advanced
Member since 8/24/02
Posts: 8348





1 member likes this.



Date: 6/21/13 11:08 AM

Sarah Veblen's technique for binding the neck of a knit, shown here, gives the best and neatest result I have ever found. It does involve targeted stretching and using a sewing machine rather than the serger.

This video is so good that I think it should be in every sewist's library.

simplystitches

NY USA
Member since 2/12/06
Posts: 1332





1 member likes this.



Date: 6/21/13 3:35 PM

I totally agree with Elona. It's possibly the best there is to learn how to bind a knit neckline short of someone that knows how to do it standing right there with you!

If you watch the video you may be able to steam shrink and shape it by her method.


Debbie

beauturbo

Advanced
CA USA
Member since 5/2/09
Posts: 3321

1 member likes this.




Date: 6/21/13 5:10 PM

It it's stretchy, I do cut my bindings always a bit to way more than a bit smaller that what they are binding. I'm pretty lazy, and do just serge them on there, and it works for me, but if you want more accuracy, I could see how more slowly doing it with a sewing machine and even being able to have pins in it, a just many of them and a lot closer to the needle, might give you that.

If tossing it though the laundry, and that does not improve it and you want to cheat and tighten up those bindings after the fact, and don't want to unpick, undo or change anything, I think you can just cut a little slit in them on the back side, and run a piece of elastic though them on the end of a safety pin, (just like they were a casing) and then just hand stitch that little cut slit on the back of them closed by hand afterwards, as being it's a knit, it probably won't unravel. I have actually had to do that, to some store bought items, quite a few times even. If you just want to take up a little slack there, after the fact, that most times works pretty good, too much though and it would be looking more gathered instead.

SecondHandRogue


Advanced Beginner
RI USA
Member since 12/28/05
Posts: 656



Date: 6/22/13 8:02 AM

Thanks everyone! These are all great suggestions and tutorials! I loved the video, and it will inform my knits sewing in the future.

I probably should have been more specific: the mission maxi has an unusual method or binding. The binding strips are not measured or attached in the round. Rather, they are sewn on and trimmed before the from and back pieces are sewn together. Then they are stitched down when the dress is all but complete. Maybe I should try a different ethos next time?

All the same, I'd like to get this method right...

Elona


Advanced
Member since 8/24/02
Posts: 8348





1 member likes this.



Date: 6/22/13 6:11 PM

Regardless of the point in construction when they are applied, knit bindings have to be properly sized in relation to the edges they are covering. Usually, this means they have to be cut smaller than said edges, and stretched somewhat to minimize gaping. There is no one-size-fits-all formula regarding the length to make these binding strips, because each fabric stretches differently.

The best technique I know of for getting the binding to the right length is in that Sarah Veblen video. In it, she teaches you how to customize the length of the binding for the fabric you are working with, and what portions to stretch more or less, no matter when you attach it.


beauturbo

Advanced
CA USA
Member since 5/2/09
Posts: 3321





1 member likes this.



Date: 6/22/13 7:12 PM

If not wanting to undo/redo, you could still cheat the same way. If on there in one fell swoop from shoulder, under arm to shoulder, then you need to make two little slits on each side of shoulder seam for at least each arm hole and fasten elastic in each place separate then. If seamed through on the underarms too though, now I think you would be getting down to 4 little slits on back side of binding and really 2 peices of elastic threaded though on each arm hole instead, but could be done. Not sure which would be quicker, redoing a lot, or cheat fixing afterwards?

LynnRowe


Advanced
BC CANADA
Member since 3/9/09
Posts: 9174





2 members like this.



Date: 6/22/13 9:57 PM

Your bindings need to start out at apx 1.5" shorter than the armhole circumference and 2-3" shorter than your neckline circumference. The binding is then pressed in half, and recheck your lengths, as pressing tends to make the bindings grow.

The bindings are then serged (or sewn) to the armholes/neckline, stretching the binding (and being very careful NOT to strect the garment) to fit.

In areas where you want the garment to hug the body closer, stretch the binding more. I stretch the armhole binding more at the back armhole area, apx 1" up from the underarm seam, for about 3", then almost no stretch of the binding up and across the shoulder seam, and stretching more apx 1.5-2" down from the shoulder seam to about 1" before the underarm seam.

For the neckline, I stretch the binding more (more stretch = closer fit to the body) apx 3" down from the front shoulder seams across the entire chest area. Next to no stretch over the shoulders, and slight stretch across the back neck.



------
I heart Panzy, Pfaff Creative Performance, the sewing machine love of my life!
And Baby (Enlighten serger), Victor (BLCS), Rupert (Pfaff 2023-knits expert) Ash (B350SE-Artwork), Kee (B750QEE-Panzy's BFF), Georgie (B560-Kee's baby sister) and the Feather-Flock!

Most of all, I heart Woo (HimmyCat). Until we meet again, my beautiful little boy. I love you.

SecondHandRogue


Advanced Beginner
RI USA
Member since 12/28/05
Posts: 656



Date: 6/23/13 7:38 AM

Thanks so much for these great tips!

So I guess the Mission pattern is a bit of an anomaly as it asks us to attach knit binding the way I'd attach bias binding to a woven garment--though the binding is completely unfolded and a raw edge is stitched to the inside. Nevertheless, this thread gave me a much needed knit education, and a way to understand the workings of bindings...

That said, once through the wash and dry did wonders! I'm going to try again with a more measured approach to binding and see if I can avoid this step!
Printable Version
* Advertising and soliciting is strictly prohibited on PatternReview.com. If you find a post which is not in agreement with our Terms and Conditions, please click on the Report Post button to report it.
Leather 101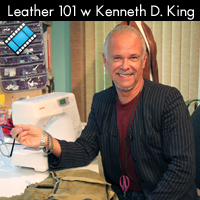 Expert Sewing Techniques for Jackets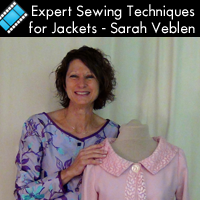 Contest 509-1015

by: Miss Fairc...
Review
Kwik Sew 3052

by: caper81
Review
SewBaby Casserole Carrier Pattern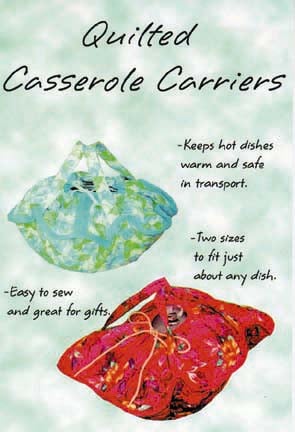 Buy Now
You Sew Girl Fedora Pattern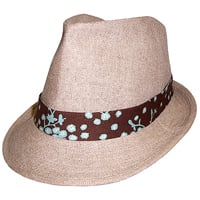 Buy Now