nestle

Intermediate
California USA
Member since 6/30/11
Posts: 59

1 member likes this.




Date: 6/24/13 0:41 AM

I bought a Babylock  about 3 months ago and have not had a good experience with it. I took the class the dealer offered and learned I was not threading it correctly; I thought that would help more than it has. With re-threading and new needles and the settings the manual gives me, it still produces a loose sloppy mess. I've adjusted the tension and re-threaded and changed thread and needles and cleaned it until I'm blue in the face. it will be good for one or two runs and then return to going haywire again.  I took it to the dealer and told him all this and when I picked it up he said it just needed tension adjustments, it was fine, so he didn't appear to  listen to a word I said. I told him it was often good after being re-threaded but never maintained it. 

After I got it back the last time, when the first needle adjustment would always lose it, the second needle thread started breaking consistently.  In the class, the instructor said the middle needle thread should be behind the little moveable bar and then later changed her mind and said it should be in front of it, with the first and third behind the bar. I was the only one there with a coverhem and the class was devoted to switching sergers over to do the coverhem, and I got very little out of the class. 

Once I manage to finish a hem, I have a knarly thread nest to unravel before I can try again. Is that common? It takes several minutes to clear. It takes a whole lot of pumping to thread the looper, which surprised me but the instructor said that's common,  that the coverhem does not have the jet air, it is simply a pump. She also said I could use any stretch, jersey, ball point, Microtec, or top stitching needle; Babylock dealer said only the ELx 705 Cf. She said to loose the thread nets too, basically contradicting most of what I've read here, so there's not a real clear path. And finally, I can produce a much easier, faster and better-looking garment with any of my other machines at this point than I can with this coverhem, but I am not prepared to put it away and forget about it.

I think I got a lemon and I'm worried about a resolution. I don't feel good about the dealer and I don't know what my options are. Can I insist on a replacement or my money back? Can I demand to use the machine there until I'm convinced they solved the problem, and not just drive 2 hours home and find out it's still wonky? I am not hard to please; I do expect something more than thread nests from a $1300 machine. 

Thank you in advance for anything you can offer!

OBX

Advanced Beginner
North Carolina USA
Member since 4/23/10
Posts: 183



Date: 6/24/13 7:37 AM

I think sewing on it at the shop is an excellent idea. If it loses tension as you sew, this should help them diagnose the problem. Have you tried pulling each thread one at a time after it goes "haywire" to see if the tension is holding? Maybe it is only one tensioner that is off. Also, my threads do not always stay organized in that last guide above the needle, so I'm not sure it matters all that much.

PattyGee

Intermediate
Member since 11/12/03
Posts: 765





Date: 6/24/13 8:09 AM

I recently purchased a used BL coverhem and thread it according to the manual. I found all of the errors I had were mine. Be sure that the threads are properly seated in the tension discs. Also I thread all of my threads behind the needle bar.

I'll be interested to hear what other people say, but I would definitely take your machine in and sew at the dealer until you get this figured out. Best of luck!



------
Patty
Bernina 530, Bernina 200e with upgrade 730, BL Enlighten Serger, BL Coverstitch and Juki TL-2010Q.

beauturbo

Advanced
California USA
Member since 5/2/09
Posts: 3451

3 members like this.




Date: 6/24/13 12:13 PM

You probably should have someone else sew on it. And actually sitting with you and right in front of you. As if all those problems just go way when they sew on it, instead of you, and right in front of you to prove it, then you know the issues are really your operator error and more lack sewing techniques of both of those instead. And they very well could be. Just since only buying something, gets you the item, and not all the rest of that by just osmosis. So there can be "lemons" but if someone else that knows what they are doing, and is very good at that, uses the same thing, with their knowledge and skills instead, and gets way better results than just you, then you know it's not at all, an issue with the actual machine at all either.
-- Edited on 6/24/13 12:20 PM --

a7yrstitch


Intermediate
Texas USA
Member since 4/1/08
Posts: 5930





1 member likes this.



Date: 6/24/13 1:27 PM

I'm not at home right now and am hoping that I am remembering this correctly. I was having problems too and was frustrated that the final thread guide prior to the needle was allowing the threads to tangle and then cause problems.

I knew something had to be wrong as that has not been a problem with my Babylock serger. I was about to grumble to someone about it but decided to pull out the manual and the magnifying glass one last time.

It was me, I was missing something.

When threading behind that final guide, the tiny horizontal one just above the needles, there is a little floating plate. I was threading in front of the little floating plate instead of behind it.

Gee, I hope I've got that right. But do check that area with a magnifying glass and some patience.

The only other problem I have had has been something that has occurred with all my machines lately. Fussiness with some black thread. There has been discussion on PR about the black thread quality issues. Now if a problem crops up with blackthread I switch out to another on hand dark color. If that resolves the problem I throw the black thread away. I have been sewing for a very long time and have been in the habit of picking up basic thread colors when they are on sale. I am sure that some of my thread is just plain old.

Back to that tiny little horizontal thread guide just above the needles. I think that could be refined a bit.

Something I need to speak to my dealer about.......the thread mast on my BabyLock serger creeps down every so slightly. It is supposed to lock in place and the 'lock' doesn't hold. This allowed the thread guides to rotate a bit and two of the threads tangled and then broke - consistently. I am always sewing with a short deadline ........ grrrrrrr, don't need broken threads.

With no time to visit the dealer I secured the mast with painter's tape which resolved the problem. I am expecting the mast to be replaced under the warranty.

------
I have no idea what Apple thought I was saying so be a Peach and credit anything bizarre to auto correct.

a7yrstitch


Intermediate
Texas USA
Member since 4/1/08
Posts: 5930

1 member likes this.




Date: 6/24/13 1:42 PM

Gosh, I'm sorry, I reread your whole post and saw you had pursued the little thread bar/guide issue. Still suggesting, though, that you pull out the manual and a magnifying glass and see if you are missing some little something in that area.

Hmmm.....it's unfortunate that there are lemon dealers too. It's one reason why some of us end up driving so far to trade with a different dealer.

I'm pretty impressed with my 'new' BabyLock dealer. She is also a BabyLock educator. After working with her for just a short time and with exposure to another BabyLock educator on the Sewing with Nancy series, I'd judge that BabyLock has an interest in customer satisfaction. It is the only thing that will continue to drive sales. If all else fails, perhaps you can pursue a corporate solution.

BabyLock has a schedule of educational events on their website. If there is one near you soon, it would be intriguing to go and use a different machine and to pose questions to the educators.


------
I have no idea what Apple thought I was saying so be a Peach and credit anything bizarre to auto correct.

Seams2Sew


USA
Member since 8/15/08
Posts: 557



Date: 6/24/13 3:35 PM

Debbie Cook has excellent cover stitch information on her blog. She is not actively blogging right now, but all her past posts and tutorials are there.

Doris W. in TN


Intermediate
Tennessee USA
Member since 2/9/04
Posts: 7812





Date: 6/24/13 3:42 PM

Is the presser foot in the UP position when you thread the machine, including the tensioners (tension disks)? If so, something is wrong and you really need to have a one-on-one with the dealer, teacher, or technician to go over the threading with YOU threading it and them watching you.

It is possible you have a lemon. It happens to the best of brands. Stay on top of this. It might end up being the machine, in which case your dealer should replace it. But make every effort on your end to have it fixed and your own threading technique assessed by them.

rieski


Advanced
Maryland USA
Member since 7/18/09
Posts: 101

2 members like this.




Date: 6/24/13 9:03 PM

I have a BL coverstitch machine also and if I'm not careful to be absolutely certain that the thread is firmly seated in the extreme right tension disk (the backside of the hem thread) I have nothing but trouble. After I pump the thread through the machine, I manually pull another 6" and pull it back and forth within the disk until I'm sure it's seated. I double-check by lowering the pressure foot and pulling on the thread, if it's lose, I re-work it until it's seated properly. Hopefully you don't have a lemon and checking the tension very carefully will solve your problem.

This is a wonderful machine and once you've got it running correctly, you'll be delighted with it.

clotheshorse


Intermediate
British Columbia CANADA
Member since 3/24/10
Posts: 763

1 member likes this.




Date: 6/24/13 9:19 PM

I have had the same thing happen as reiski did a couple of times. I double check that the looper thread is well seated in the tension disk when I change threads. As long as that is ok, it works like a charm!

------
Viking D1, 1+, Pfaff 7570, Singer 503 Rocketeer, 66, 15-91, 301, Featherweight 6 Flock, Babylock Enlighten & CS and Pfaff Creative Performance
Printable Version
* Advertising and soliciting is strictly prohibited on PatternReview.com. If you find a post which is not in agreement with our Terms and Conditions, please click on the Report Post button to report it.
Fun with Fitting - PANTS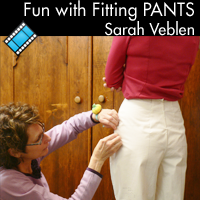 Sewing with Slippery & Drapey Fabrics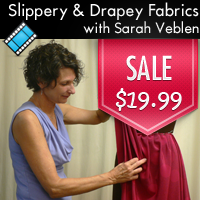 New Look 6138

by: Sgradzki
Review
Simplicity 1921

by: Lemonhyuk3...
Review
SewBaby Poncho Pizazz Pattern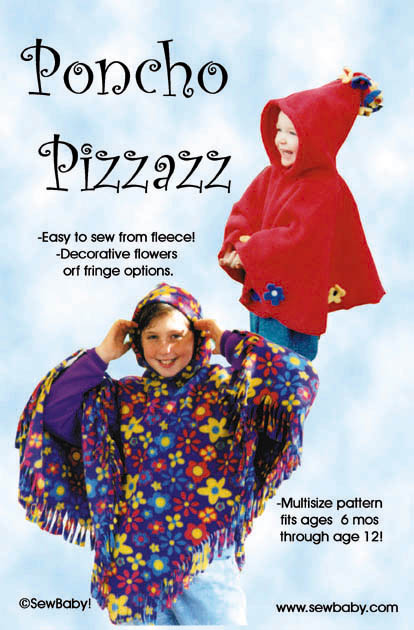 Buy Now
Lolita Patterns Olive Peplum Top Pattern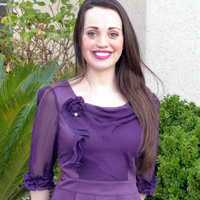 Buy Now