meleliza


Member since 5/4/11
Posts: 816
Skill: Intermediate



Date: 6/25/13 11:36 PM

I'm officially sick of my Bother and its stubborn refusal to do elastic thread. I would like a grown up machine that is sturdy a d reliable. I would like one that handles many different kinds of fabrics, makes nice buttonholes without being overwhelmed by seam allowances and keeps an even stitch. I don't need a anything fancy, not embroidery or heirloom or quilting or whatever.

I'm ready to start saving up, the question is how much do I need of spend?

------
Melanie

a.rose.sews

Utah USA
Member since 6/14/13
Posts: 83
Skill: Advanced





Date: 6/26/13 0:09 AM

I'm a total Bernina fan, but you'd need to spend about $850 -- $900 on the Bernina 330. They've tried to put everything into it that people want -- great buttonhole system; solid metal, oscillating hook system; one touch utility stitches; about 35 stitches total, plus one alphabet font; All stitches are fully adjustable (stitch length and width); led lighting; blanket stitch for applique; asterisk stitch for hem-stitching; chain driven, DC motor; 20 year warranty on the main parts, 5 year warranty on the circuit boards, 1-3 years free service warranty; classes and help when you need it.

Or, you might find a used Bernina for less.



------
Annette -- Sewing Machine Mechanic
Bernina 230, Bernina 800DL serger, Kenmore (60 lbs), Singer Treaddle 1901, White serger, Mercury MO111 industrial, shell-stitch machine, plus several to fix and sell or use for parts.

LynnRowe


Member since 3/9/09
Posts: 10424
Skill: Advanced





13 members like this.



Date: 6/26/13 0:30 AM

For a good solid Pfaff (IDT, my main must-have!) or Viking, BL, Elna etc, I would shoot for the $1,000 range for new machine. That amount will give you several solid options and in most cases allows for some additional accessories to complete your new sewing set-up.

Whatever price limit you set yourself, go try out every machine within that price that you can find. Then test every machine that is $500 above your price limit, so you won't be second-guessing yourself, or perhaps finding a machine love of your life worth saving up a bit more. Happy hunting!

------
I heart Woo (HimmyCat). Until we meet again, my beautiful little boy. I love you.

Soolip


California USA
Member since 6/18/08
Posts: 2373
Skill: Advanced





In reply to a.rose.sews <<

8 members like this.



Date: 6/26/13 11:59 AM

Quote: a.rose.sews
I'm a total Bernina fan, but you'd need to spend about $850 -- $900 on the Bernina 330. They've tried to put everything into it that people want -- great buttonhole system; solid metal...


No, Berninas are not solid metal. They have plastic gears and a plastic casing, just like all domestic sewing machines today. They were one of the first companies to switch over to plastic gears, and even the old 730s have them.

I always feel compelled to point this out, as it is a common misconception. There are people here who will chime in and say "oh, but it's high-quality plastic!" or "those gears are not plastic, they're nylon!" The plastic gears in Berninas are no higher-quality than those in most other machines, and nylon IS plastic.

If you want a solid metal machine, you need to go vintage. A pre-1980 Kenmore will serve you very well. However, plastic gears will last approximately 30 years with moderate use. After that, replacement gears may or may not be available. You can still get plastic gears for your old Bernina 830s and Singer Touch n Sews, should they crack (and they do).


-- Edited on 6/26/13 12:00 PM --
Marie367

Ohio USA
Member since 5/28/11
Posts: 3498
Skill: Intermediate







Date: 6/26/13 12:33 PM

I am a huge Janome fan and love my 6600. I bought it though because I want to do more quilting and it is made for that. It depends on your budget of course. I am a big fan of adjustable pressure foot as that is better for knits and other lightweight fabrics. I have a Kenmore/Janome mechanical that I also love. It will handle most things. Elna (Janomes on steroids) have some nice models too with some cool features. Before I bought my Janome, I seriously looked at Pfaffs. They were very nice and I loved that IDT. A Pfaff might find its way home to me eventually. The Berninas that I could afford (the 300 series) were small machines and did not have adjustable foot pressure. There have been alot of happy Juki owners too. I couldn't find a Juki dealer in my area and I didn't want to spend $1000 on one online so I ruled that out. I think you will have to decide on a budget and take some fabrics and go look at several brands. There are plenty of sm that will sew nice buttonholes and a straight seam. So sorry you are having trouble with the Brother. What model do you have?


Artsewer

Member since 3/2/11
Posts: 2183
Skill: Intermediate



Date: 6/26/13 12:55 PM

What do you feel comfortable spending?
Pfaff Ambition is a nice basic computized machine well under 1000
The Viking Opel has gotten good review here.
Also on the lower end.
Bernina starts at 700 for a 215 and is very basic, I personally like the 350 or a used 240, I have a 380 and it is a gem, but if it were my only machine for the price it is, I would go up to the 530 which is a lovely machine for just around 2000.
The Juki 600 gets great reviews here, a friend who is an art quilter has one and it sew really nicely that is around 1000.
If you can spend more look at the Viking 875 under 2000
Pfaff 4.2 (not the 4.0 too many problems) (not sure what the price is)
Janome 6600 is tried and true and really great, but it does have a flat bed no freearm if that is important to you. I think the new model 8200 is worth a look.
So anywhere from 700 to 2000 will get you a good machine in IMO
Or you could look for a gently used machine, trade in under warranty sometimes you get great buys that way.
Try lots of them and then save up.

------
Bernina 780, 635E, 1630, Juki 2010
Serger 1100DC

meleliza


Member since 5/4/11
Posts: 816
Skill: Intermediate



Date: 6/26/13 1:38 PM

Thanks, this is all helpful. So often people talk about machines but not price and it's difficult to find the prices. I want to choose a machine then save up rather than start with a budget. If I started with what I'm comfortable speding right now, it would be about $300.

Unfortunately, there aren't any dealers in the city. I have to drive an hour out into the suburbs to King of Prussia for a dealer. Since the traffic out there on Saturday is #!%**#!, I can only handle it during the week. But I've got all three kids home in the summer and during the school year, there isn't enough time to get out there before naps and school pick up. So it could be a while before I can even get to a dealer to look at stuff. It's harder than buying a new car!

Meanwhile, I was able to save my dress and make the machine behave. It involves playing with the tension screws in the bobbin case so the machine doesn't over correct the elastic thread. Annoying. I've been using a cheapo old Singer for elastic thread, but that thing is almost completely dead. I might even just buy another cheapo machine just for elastic to get me through.

------
Melanie

wendyrb

California USA
Member since 12/30/11
Posts: 3642
Skill: Advanced
Body Type:






3 members like this.



Date: 6/26/13 2:25 PM

Sewing machine reviews here on PR include prices. It gives you an idea, although local dealers are often quite different to any review, especially older ones. When I was machine shopping those reviews were very informative and the threads about each brand- Bernina, Juki, Pfaff were helpful too. Embedded in posts are what people paid and what else came with the machine- lessons, extra feet, other accessories, etc. Sometimes having a trade in means a big savings. Folks have bought an inexpensive machine to trade and got a great deal.

Having 4 children out of school for the summer sounds like fun!

------
Always keep your words soft and sweet, just in case you have to eat them. Andy Rooney

Pfonzie- my honey Pfaff Creative Performance and Pfaff Passport, Bernina 930 and 830, Evolution and Enlighten sergers

speattle


Member since 2/10/11
Posts: 429
Skill: Expert/Couture





2 members like this.



Date: 6/26/13 2:47 PM

Quote:
Having 4 children out of school for the summer sounds like fun!



It does?

------
Elna Lotus TSP, Singer 503a-Rocketeer, Brother Innovis 1250D, Pfaff Passport 2.0, Kenmore 10-Stitch, Centennial Singer Featherweight from 1950

Cat n Bull


North Carolina USA
Member since 2/17/06
Posts: 5066





Date: 6/26/13 9:28 PM

Quote: speattle

Having 4 children out of school for the summer sounds like fun! [

It does?


Lol! The first thing I thought when I read Wendy's response was "Yes! I ALWAYS loved summer vacation with the kids home!"

I only had 3 but 4 would have just added to the fun.

------
Cathryn
Printable Version
* Advertising and soliciting is strictly prohibited on PatternReview.com. If you find a post which is not in agreement with our Terms and Conditions, please click on the Report Post button to report it.
Online Class
All About Linings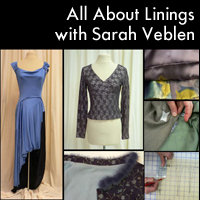 Online Class
Leather 101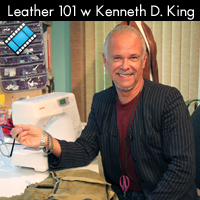 Self Drafted Pattern Horrockses

by: julliams
Review
Self Drafted Pattern 331891-1000

by: jennygolig...
Review
Sew Chic Fifth Avenue Dress Pattern (ln1311)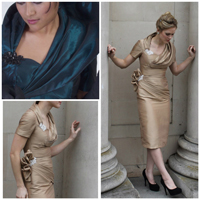 Pattern Details
Christine Jonson Shirred Top & Princess Wrap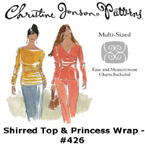 Pattern Details