Mattag

Member since 7/26/12
Posts: 10



Date: 6/27/13 4:07 PM

Hello all,

I am a paraplegic and I like wearing jeans. But regular jeans aren't made to be comfortable sitting down. There used to be companies who specialized in making clothes for wheelchair users. About 10 years ago, the last US manufacturer folded. There are still a few in Europe, but with international shipping, Euro conversion rates, and VAT, they end up costing over $160 a pair. So, 7 or 8 years ago, I started making my own. I disassembled a pair I bought from Roli-Moden when they still sold in the US ($75) and after dozens of alterations, have perfected that pattern over the years. I have made more than 30 pairs since then (some of them are even wearable )

I started with an 80's era Viking. It was ok, but doesn't have enough space under the foot and it's overcast stitch is terrible. I borrowed a 70's Japan-made Kenmore from my mother. I love it. It is so smooth and reliable. But it has problems with layer shifting and uneven stitches over heavy seams. So, I bought a Pfaff with differential feed. It helped with layer shift but still has trouble with uneven stitching in multiple layers and the tension won't go high enough for top stitching with 60-80 weight thread in 5 or 6 layers.

So, I've made up my mind to buy an industrial machine. I like the Juki 8700 and its clones. But they only straight stitch. I need zigzag for bar tacks. And tacks are always over multiple layers. Something my home machines are all hit-or-miss at doing.

I'm looking at the Singer 20U109 industrial zigzag. But nowhere can I find what weight it's rated for. I only want a machine for 12-14 oz denim, so it needs to be heavy fabric rated. Most industrials have a weight rating (Juki 8700 'H', Singer 191D-'30', etc.). The Singer 20U only comes in one configuration. It will take a 19 needle, but that doesn't mean it's rated for med-heavy fabric.

I want to make the right decision here. I want to be able to perfect my skills and not be limited by what the machine can or can't do.

Any input would be greatly appreciated. Thanks to everyone for reading all of this.


Update: Figures, after waiting for over a week, I got a response from Singer Tech Support 15 minutes after posting. the 20U is for light to medium weight fabrics. I've never actually been able to establish what classifies a material as light, medium, or heavy. Where does 14 oz denim fall in the spectrum?

If it's as I suspect, between medium and heavy, I can buy an 8700H or 191D-30 and save some money. But I'm still left with ripping out 3 out of 5 bar tacks because my home machines are overtaxed.

Any ideas?

Matt
-- Edited on 6/27/13 4:34 PM --

kowgiirl.up

Intermediate
Oregon USA
Member since 12/28/12
Posts: 212



Date: 6/27/13 6:34 PM

I'm along the same thought line as you.
I had been looking at an ad for a used Juki Zig Zag machine and after I read your post I went to find it again and it's gone. I had planed on going to look at it and give it a test drive to see how well it would sew. I like the idea of the oil bath machine, better gears, and the larger table PLUS lots more motor, varoom!

The denim you are using is medium to heavy since you have multiple layers at times to sew through. While (some) 'light duty' machines will work you will just be fighting it just like you are now. So, go for the heavier machine from the get go. JMO

My hubby thinks I need to buy the Sailrite and I'm still trying to figure out if I want to go that route or just do the industrial. The Sailrite is portable but at 40-ish pounds I don't know how much 'porting' I would be doing.

Oh, and ripping out bar tacks is no fun at all. I had to remove a few myself the other day. Talk about being a crankypants!

-- Edited on 6/27/13 6:36 PM --

------
Runs with scissors
Universal Deluxe Zig Zag from the 60's
Singer Quantum Stylist 9960
Singer Treadle 127 Egyptian
Juki MO 735

jayl65

Expert/Couture
New Mexico USA
Member since 9/7/08
Posts: 61

2 members like this.




Date: 6/27/13 6:52 PM

Matt, stay away from the Singer 20U. I have used them in many shops and they are always a problem. Most industrials want to do on thing well and resent being made to go back and forth between stitches. I do know many people love them though. I would suggest the Juki 8700, but make sure to get one made in Japan. The ones made is China are not as good. I use a Juki DDL-5500-6 which is no longer made. I use it every day. It has the computer on it with a servo motor and does the auto back tack and thread cutting. I think you would adore it. The 8700 comes in the same variation as well as the 8500. Both are still being made. I use heavy cotton jeans thread and dont worry about the zig zag. I just straight stitch on the belt loops and pocket back tacks. If you do want to have a zig zag you could get a vintage singer for under $100 and it would do what you want. Any of them made before the 70's would work. Finally, the Bernina or Tacsew 950 might also work for you. It has a zig zag and many other stitches. I just saw one listed locally on Craigslist for $300. You could also check with Atlas Levy in Downtown LA and see what he has refurbished. He does an excellent job and the shipping is not as bad as you might think. God luck.

Sewinglady1947

Advanced
Member since 4/28/08
Posts: 974



Date: 6/27/13 9:25 PM

I have an industrial straight stitch and it will go over thick seams but I always have to be very careful First I have to have a size 16 needle or larger. I hammer the seams when they are thick and then I slow down and go over the seams very carefully. I am not sure how to advice you on weight or machines but I hope you find the right machine.

------
sewing grammy

swirlgurl


Intermediate
USA
Member since 7/30/09
Posts: 42

1 member likes this.




Date: 6/27/13 10:52 PM

I just bought an artisan 518B industrial machine. ITs a needle feed straight stitcher only. Artisan is the only industrial brand available in my area for a few hundred miles. It is for mid to heavy weight material and I think once I get smaller needles I may even be able to sew shirting. I got it for the heavier weight stuff. I agree about getting an industrial for denim. I have done it on my home machine but really it is pushing it to do it much. I cannot tell you what a dream it is to sew thick fabric on a machine that is made to it. I don't have a juki dealer remotely near me or I would have tried one too! Good luck!

Mattag

Member since 7/26/12
Posts: 10





In reply to kowgiirl.up <<

1 member likes this.



Date: 6/27/13 11:17 PM

knowgirl.up,

Thanks for the reply. I tried a Consew walking foot, which is a Chinese clone of the Sailrite that was traded in to a local machine broker. I'm sure it will sew through sheet metal with guitar string as thread. But I wouldn't want to use it as my sole machine. It would be great to use as a back tacker. But compared to an 8700 or even my Kenmore, it feels jerky and is slow. I can't afford to buy one just to bar tack. I have done hours of research on custom jeans makers. From watching their videos and looking at pictures, they all use an 8700 or some other like machine for 90% percent of the work. They seem to top stitch beautifully with even the heaviest thread. But I've had no luck finding out how they bar tack.

I'm sure I'd be happy with an 8700 but would be stuck when I need to zigzag bar tacks.

I've gotten pretty good at ripping bar tacks. 45 seconds maybe; I ground and polished a seam ripper especially to do tacks. I don't mind it if I'm ripping it out because of something I did wrong (wrong place-crooked, etc.) what kills me is going to the trouble of resetting the machine and positioning it perfectly..... and then get a giant snarl on the back side because the needle deflected or something. The real problem with ripping them out comes after the jeans have been washed many times. It never fails that I get some fluffy fraying around it if the re-done tack isn't perfectly covering the first. Better to get it right the first time.

Good luck. Have you test driven an industrial? If you haven't, you should. Silky purring bliss.

Matt

dscheidt


Member since 6/8/09
Posts: 374





Date: 6/27/13 11:38 PM

Quote: Mattag
Hello all,

<
Update: Figures, after waiting for over a week, I got a response from Singer Tech Support 15 minutes after posting. the 20U is for light to medium weight fabrics. I've never actually been able to establish what classifies a material as light, medium, or heavy. Where does 14 oz denim fall in the spectrum?




14 oz denim is solidly on the heavy end of the scale, I'm afraid.

If the only thing you want to do is make jeans, get an industrial for heavy goods -- the Juki ddl-8700H or a DDL-9000BSH. With that machine, and a serger, you can make very nice jeans. The one area the combination falls down on are button holes, but you can either sew them with a household machine (the waist button hole is only through two layers of fabric, and it should be fine.) or do them buy hand (only one per pair, unless you're doing button fly).

To claify: you don't really need zig zag to bartacks. you can do a reasonable simulation of them by sewing back and forth a couple times.

The serger needn't be industrial strength, either. With a little thought, you can do all the serging before sewing the piece together, so you're only do a single piece of fabric with it.

You will not be happy with a 20U, of whatever subclass. I can, and have, done work in 14.5 oz denim with my 20U33, but it's not really up to it on a regular basis. Also, stay away from sailrite. They've got a slick marketing department, apparently have good customer service, but they don't have a product worth being excited about, and not one that's not available elsewhere for less.

Also, one thing to consider: modern electronically run industrial machines (the Juki 8700-7, 9000B, and equivalent models from Brother and others) can have alternative controls fitted. I don't know the extent of your disability, but just a foot lifting motor that's worked by the foot treadle (standard set up for these machines) means you don't have to have the strength to push a knee lift lever over to the side. Of if knee lift motion is easier, controls could be made to make that motion run the needle...



-- Edited on 6/27/13 11:40 PM --
jayl65

Expert/Couture
New Mexico USA
Member since 9/7/08
Posts: 61



Date: 6/27/13 11:46 PM

Matt, If you have not tried an industrial you should test one. The servo motor is very easy to control. Much like a home machine. The clutch motor is a little jumpy and they tend to coast after they are shut off. Even making additional stitches unless you press your heel down to engage the brake. I just made several pairs of jeans for a major film and I don't bother with the barrack. I know you probably like the look. but if you use true jeans thread from a specialty supplier and not the stuff from Joannes or Hancocks and you use an industrial to back tack using a straight stitch. The width can be made the same as a bar tacker and the look will be much the same as a bartacker. I can program my juki to do 4 stitches at the beginning and 4 at the end before cutting the thread and lifting the pressor foot. This gives me the look of a bartack without having to have a dedicated machine. Plus if you look at many designer jeans these days they do not all have bar tacks. Many designer jeans are made using all straight stitch machines. I get to see alot of them on my job and these are high end $300 to $400 dollar jeans. Please don't feel like you have to bartack down the belt loops. The key to making them look right is the pressure of the industrial machine. It puts a lot more pressure and tension on the thread so the thread is pulled deep into the fabric. Home machines just can't do this. I am sure you have researched this already. But if you use all cotton jeans thread and sew on an industrial machine. After you wash the jeans the thread will shrink and produce the desired puckering found in all commercial jeans. I have tried to get this look from a home machine and it is not possible. You can even stone wash them yourself is you like the look. We sometimes have to do it when we don't have time to send them to LA to a finisher. Just use a cemment mixer. The kind with the rotating drum. Put play sand and stones in it with water and the jeans. Keep checking to make sure you get the desired stone washed level. It's that simple.

Mattag

Member since 7/26/12
Posts: 10





Date: 6/27/13 11:59 PM

jayl65,

Thanks for your time. When the Singer tech told me that those machines are only rated for light fabric, I ix-nayed the 20U immediately. I think I will end up with an 8700-H. Cheaper than the 20U and I'm sure it will seam and top stitch flawlessly. I think I'll pass on the computer control (DDL 8700-H-7) adds $400 and it wouldn't like my homemade elbow operated speed control. I'll be buying the head only. I've already modified an old 3/4 hp DC treadmill motor with a very sensitive speed control I can operate with weight on my elbow. (I can't use a foot pedal.)

No bar tacks?!? Heresy! No, I've gone to great lengths to master all the skills and source rivets and 80 weight mulled gold cotton thread to produce jeans that are indistinguishable from OTR pants. That is, apart from the 9" rise in the back, elastic in the middle-back waistband, and no back pockets. Ok, from the front they're authentic. Oh yeah, there's also pockets on the outside calf... but you get my point. I couldn't give up on the bar tacks. I still harbor thoughts of producing these adapted jeans on a very limited commercial basis. They have to be as authentic as possible.

I'll check Craig's and eBay again for the Tacsew 950. But it and the Bernina (same machine aren't they?) were on my radar when I bought the Pfaff. Never saw one for under $900.

Thanks again for your time and advice. If you see a 950 for $300 again, let me know.

Update:

jayl65,

I missed some of your post at first read so typed another reply, but it doesn't show up.

I'll start again and add it via edit.

I have tried a used Juki at the broker. It had a servo. You're right, a clutch motor wouldn't work for me and I wouldn't want it running all the time anyway. I took some denim scraps in with me. It worked a charm. Although it was running heavy-ish poly thread, I'm sure it would do fine with heavier cotton.

I'll try a straight stitched bar tack tomorrow. I've never tried it. But I do like the look of the zigzagged tacks. Being seated at all times, I find myself noticing the tacks and topstitching around the fly, 100's of times everyday. If it isn't just right, it bothers me. The Pfaff does a good buttonhole, but as you say, it's only 2 layers. I only put 2 beltloops on the front and they aren't seen anyway, but if I could make a passable tack without zigzag, my problems and decision making would be over.

I know what you mean about home machines not producing enough tension to produce the right look (pucker). Believe it or not, after trying many combinations of springs over the pressure disc, my 1974 Japanese Kenmore does a decent job of topstitching the felled seam. But with that much unnatural tension, things often go wrong. And I've never been able to back tack and start again without it being obvious (to me anyway).

It's funny, I've had my eye on a Harbor Freight cement mixer. I thought I was the only one who'd thought of that. Are you giving away too many trade secrets? Anyway, I have a $1200 Maytag Neptune front-load washer that requires 5 hour of greasy work and $100 in drum bearings and seals every 12 months. It beats the $600 the Maytag Man wants for a new drum housing though. But, it does have a stainless steel drum. So I feel no guilt about loading 2 or 3 pairs of newly made jeans and a bucket of propane grill lava rocks along with a few tablespoons of pool shock in there and running it for a long hot wash. But it drives my wife crazy. At some point, I'll buy a new washer and the cement mixer. Thanks for the heads up on the sand. Never thought of that. But I'll wait until I have a mixer. Washing 10#s of sand into my septic tank would be bad (the pool shock is bad enough).

Thanks for all of the time you've given me. Any further advice would be appreciated (and then some).

Matt
-- Edited on 6/28/13 1:41 AM --

Mattag

Member since 7/26/12
Posts: 10





Date: 6/28/13 0:12 AM

dscheidt,

Thanks for the reply. I was typing my reply to jayl65 when you posted but I seemed to have addressed your points in there anyway. No, I can't use the foot pedal. With my home machines, I put the pedal on the table in front of the reverse switch and use my elbow. My motor and control I bodged together work much better. It's a simple plunger style potentiometer with about 3/4 of an inch of travel. I've mounted it and the motor to my work table. I'm going to love it. I just need a machine to mount it to. I'm still working on how to operate the knee lift. The 1/4" you get by hand, often won't be enough. Solenoid operated air cylinder maybe? I'll figure that out once I have a machine.

I've considered, reconsidered, and re-reconsidered all of the walking foot Sailrites and others. Not right for what I'm doing regardless of quality. 90 % of the time, I just need a smooth commercial machine.

Thanks much,

Matt
Printable Version
* Advertising and soliciting is strictly prohibited on PatternReview.com. If you find a post which is not in agreement with our Terms and Conditions, please click on the Report Post button to report it.
Understanding Interfacings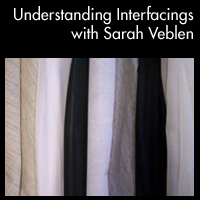 Clone Your Favorite Garment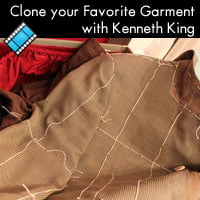 Butterick 4607

by: SewEccentr...
Review
Self Drafted Pattern 119566-1000

by: GayMcDonel...
Review
Everyday Baskets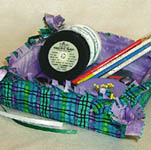 Buy Now
8 inch Dressmaking Shears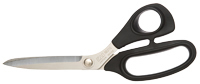 Buy Now