suesewserge

Member since 4/21/11
Posts: 274



Date: 6/30/13 1:28 PM

Does anyone know of other credible auction sites/venues to sell things? Sewing stuff I know I can post here or on the yahoo list, though I gave up on that a few years ago when it seemed every post I attempted was rejected at least once...."you have capital letterss in the subject line that is not part of the logo/name of the product"..."you did not list price in the first paragraph" (neither did a lot of other ads but price was in the listing and not "buried")..."you did not indicate shipping amount" (I indicated shipping method/range, how do I know how much it is if it's going 50 miles or cross the continent or to Alaska?)..."you did not post your email address in the listing" (oops sorry, thought "reply to member" covered that)..."your ad says designs included but does not say which and you must follow the copyright rules posted for selling designs here" (I was not selling designs I said they were BUILT INTO THE MACHINE!!!Ooops, there I go with the caps again!!!). It just became too cumbersome.

Can sewing equipment be put on etsy? Books? But I have other non sewing related items as well. Ebay and I have had a parting of the ways. I used ebay for years... but hadn't sold much at all in the last couple. I had a couple things ship late (my fault, no excuses) and they filed a complaint. I understand that, I offered a full refund and one person took it and I also refunded more so she wouldn't be out anything for paypal's cut, even let her keep the item it wasn't high ticket, the other wanted to keep it just complained. I understand both, but because of eBay's rolling 12 month feedback evaluation vs. the olden days, my selling limit kept getting reduced which wasn't a big issue at first but I was just too busy to clear things out I wasn't using so after enough months rolled by the two complaints exceeded whatever their complaint % acceptable level was and they suspended my selling privileges. I understand protecting buyers, I want protection too, but out of hundreds of transactions there were still only these two that were issues - but because I didn't ramp up with more selling volume they became a bigger % rather than negligible. Ebay didn't care about a stellar history. Between that and the fact that they essentially take 10% of selling price (plus paypal's cut) I was getting more and more irritated so maybe it's for the best.
But it would be nice to have a venue with large reach for non sewing items. Thanks!
-- Edited on 6/30/13 2:17 PM --

justgail


Member since 1/19/06
Posts: 841
Skill: Intermediate



Date: 6/30/13 1:38 PM

I just wandered over to etsy and searched for sewing machine, serger, cover stitch, french curve, scissors, sewing book, and all showed up for sale, so it looks like they are allowed.

Not sure I needed to know about another place to be tempted by though

------
justgail.wordpress.com

path49

Illinois USA
Member since 2/25/08
Posts: 150
Skill: Advanced



Date: 6/30/13 2:17 PM

There's also ioffer & bonanza. It's sad but NO site comes close to ebay traffic-wise...not even etsy.

GlButterfly


California USA
Member since 8/28/08
Posts: 3982
Skill: Intermediate



In reply to suesewserge

Date: 6/30/13 3:17 PM

You need to be a paid member to sell anything at PR.

Have you tried a garage sale or are you strictly wanting an auction site? You may get less money, but you won't have to ship!

------
"TOL machines = Too (much) Operator Learning"--poorpigling, January, 2016

suesewserge

Member since 4/21/11
Posts: 274

1 member likes this.




Date: 6/30/13 3:39 PM

Oh thanks, re paid member, didn't think about that. Still lots cheaper than ebay! Garage sales - I'm ok if it's old clothes, fabric, junque, household items... stuff like high end purses, brand name sunglasses new, collectibles - worth shipping for a fair price than garage sale-ing a $200 item for an offer of maybe 10 bucks. At least the auctions reach a wider audience of people aware of the value of stuff. LOL we tried selling a bunch of things on Craigslist when we moved from last house and while I didn't expect to clean up big time $wise, I was stunned at how insultingly low someone would offer. I had no problem telling people no I'd rather donate it. And often did just so they couldn't get away with it.


cinca

Member since 4/27/11
Posts: 441



Date: 6/30/13 3:41 PM

No personal experience at Etsy, but my friend recommended I try it. She has been in marketing and production type jobs on and off for a long time, and thinks it is a viable venue.

The only reason I did not follow through is because my interest in online selling has dwindled because of the cost of shipping.

I have been having much success on craigslist, but they are the type of items that people come to pick up and there are security issues to consider. I wonder if you could try Craiglist and just mention in your description that you will ship and give them the payment options? Don't know if it is allowed, but they will let you know right away, if not.

What about Facebook? I know there are people promoting their products on that venue. And maybe link to a free site that you can set up, and have you products and payment options there. Lots of ISP services offer free web-space with your account and Facebook would be a high profile way to get people there.

cinca

Member since 4/27/11
Posts: 441



Date: 6/30/13 3:42 PM

Wow, another double post. Sorry.
-- Edited on 7/3/13 8:16 PM --

Miss Fairchild


USA
Member since 8/24/02
Posts: 7936
Skill: Advanced



In reply to suesewserge

Date: 6/30/13 4:11 PM

Sewing equipment and books can be put on etsy. You should list them as "supplies" in order to help drive traffic.

Sorry to hear about your eBay experiences. I don't sell much on there; only if I'm not getting traffic from somewhere else. Etsy is nice but it is item-heavy. Try doing a search for something like Kindle cover, and you'll know what I mean.

For me, I tried selling a pair of those roller blade shoes on eBay. I didn't spell the name right, and I got a nasty email from eBay saying they were going to close my account. Apparently, they had problems in the past with sales of fakes rather than the real thing, and they thought I was doing that... go figure. I was in tears, didn't know what I did wrong, and only when I found out how to spell the word (which wasn't the obvious, proper spelling, mind you..) , did they call off the dogs.

DS has an online website for selling digital media, such as DVD's, records, etc. It's free--absolutely free. PM me if you want more info.

------
"Play the cards you are dealt, but choose who is sitting at the table"..AARP magazine

SEE MY ETSY SHOP HERE: http://www.etsy.com/shop/AuntMaymesAttic
My blog: http://auntmaymesattic.wordpress.com/

Karen31


USA
Member since 1/25/09
Posts: 2009
Skill: Advanced



Date: 7/3/13 12:52 PM

Wow a slap on the hand for misspelling/typo huh?

I was selling off some Coach items and designer brand shoes and after selling some no problem and being on there for a long time I tried to list another and got a red warning notice that to protect buyers against fraud for such items (ok I understand we don't want counterfeiting) I had to have my paypal acct verified by linking it to a bank account. Huh? I'd gotten positive fb on everything I'd sold including these branded items and didn't see how linking my pp acct to a bank acct was going to make someone safer - if they got a bad deal pp protects them anyway.

Between that, their disallowing feedback to be left for buyers (so I can report a non paying buyer, it's still a pain, you have to wait, and only the buyer can leave negative about a seller? What's with that one way street? Back in the day you could look at your bidders feedback and see when they had a pattern of not paying and cancel a bid, now they're not only protected from being taken advantage of but from being a deadbeat bidder) and the fact that after selling a machine for about 650 using a buy it now option, between ebay and paypal fees it cost me about $90, I try anything else first.

There are other venues mentioned for sewing things which I appreciate (can always use more though, thanks for the Etsy info!) but still have some of those Coach items and other niceties I'd like to divest myself of and haven't found quite the right place.

------
Karen

kkkkaty


Utah USA
Member since 12/7/05
Posts: 2840
Skill: Intermediate



Date: 7/3/13 1:02 PM

Has anyone mentioned Craiglist? I've sold some things that way, and have been happy with it.

Oops, ok, I see that was mentioned and rejected.

-- Edited on

7/3/13 1:03 PM

--

------
Viking Lily 545
Viking Ruby
Bernina Activa 210
Brother 1034d

Printable Version
* Advertising and soliciting is strictly prohibited on PatternReview.com. If you find a post which is not in agreement with our Terms and Conditions, please click on the Report Post button to report it.
Online Class
Sew a Designer Unlined Jacket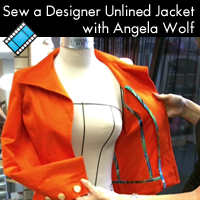 Online Class
Clone Your Favorite Garment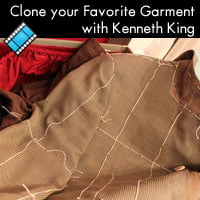 McCall's 6754

by: RachelKenn...
Review
Sewn Square One Upline Jacket Pattern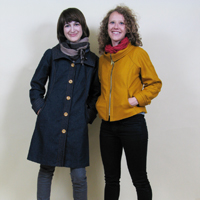 Pattern Details
Petite Plus 150 Pattern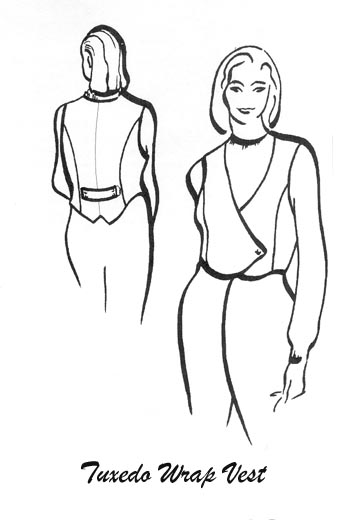 Pattern Details
Butterick 5220

by: VintageMai...
Review