demoiselle


Advanced Beginner
Member since 6/21/11
Posts: 467



Date: 6/30/13 10:46 PM

Have you made one? Was it useful? Was it a waste of space and fabulous silver tape? Did it gum up your pins?

I would love to have a dress form, but buying one is too expensive, and my body has been in flux, so the ability to have a dress form that is not a huge investment is appealing. However, I am concerned that this is a fad that people do . . . and then for one reason or another they never actually USE those duct tape body doubles.

What are your experiences?

------
Yes, I started a blog.
http://demoiselledesigns.wordpress.com/

marymary86

Intermediate
Georgia USA
Member since 7/20/08
Posts: 3149





In reply to demoiselle <<

5 members like this.



Date: 6/30/13 11:22 PM

DH made one for me.

There was a good side and a bad side to it.

The good side was that it looked just like me (except I'm not silver). The bad side was that it looked just like me (except it was silver and shiny).

It was bigger than I saw myself being (but a tape measure confirmed it was accurate). It was ugly. I never did use it to sew.

DH promises I look better than it looked. I choose to believe him!

------
Mary




tlmck3


Advanced Beginner
Illinois USA
Member since 7/11/05
Posts: 3772



Date: 7/1/13 0:20 AM

I used my DTD all the time when I had one that was my size. As far as I'm concerned, it's the only way to tissue fit and is much easier to fine tune fitting as you sew than trying on, pinning, and taking off and trying on, re-pinning, and taking off.

Then I lost a bunch of weight and it was no longer useful.

I am lost without it and, really, haven't sewn clothes since I had to trash it.

I made mine a close-fittingm white spandex/cotton bodysuit and glued black ribbon fitting/design lines on it, as Jean Haas, the DTD queen directs in her classes. So I had necklines, waistline, hipline and bustpoint all marked. It was a personal fitting map.

Sometimes pins got a little gummy, mostly in summer when the adhesive in the tape got a little melty.

------
I am going for a level of perfection that is only mine... Most of the pleasure is in getting that last little piece perfect...Inspiration is for amateurs. The rest of us just keep showing up and doing the work.

Chuck Close, painter, printmaker, photographer

Hope has two lovely daughters: Anger and Courage

St. Augustine


Marilly

Advanced Beginner
Oregon USA
Member since 7/9/06
Posts: 755





In reply to demoiselle <<



Date: 7/1/13 2:10 AM

Have one for daughter and one for me that are made so they can be swapped out and share the one pvc pipe stand I have floor room for.
I am a cheap person so the price of a box of stuffing using a JoAnns coupon ( try thrift stores too) , some DUCK tape rolls ( they got some really fun colors and you can better tell how many layers you've wrapped w 2 colors), pvc pipe and a wood pole wasn't that bad compared to $300 + for a form that'd not come even remotely close to my 5' short-waisted, low-busted, pot-bellied, forward rolled shouldered self.
Yeah, could have tried padding a form, but most it was less time to stand and watch Lord of the Rings to get wrapped than the days and mess ups I know I would have had learning to measure, pad, measure, pad , mess up, shift pad. That I didn't know about making padded covers for regular forms that at the time.< : )
One of the most important things to consider is..can you get help? My MIL and I did my daughters form, one person tearing strips and the other placing them. My FIL made the pvc pipe stand and cut the plywood board bottom for the form ( I am scared of power tools). I had to admit without their help for daughters I'm not so sure I would have tried one for me later.
I use mine although, yeah, it's a very humbling because it captures everything. You asked about pins, but that's if you're into designing I'd think or heck, make a cover and pin into that. I'm just too lazy to do it, plus form pinning isn't really my thing. I did use my form for a draping class from Craftsy to do a skirt. Yes it does gum up pins and I have box of them just for using on the dummy. The other 98% of the time I've flat patterned & made up a muslin and am messing with it on the form vs. on me. It's also very helpful to see design lines in 3D cause you can see all sides without the distortion of a mirror or photos.
My daughter's form has been around for years and this month we did a compare cause she wants dresses again and found her bust, waist & hip are 1- 1.5 in. larger than in in late 2007. The only thing that's slightly problematic is her bust level dropped .385 in. , but that could easily be attributed to bra fit.
Her shoulder shape and the way she stands didn't change so she's still good for now.
Shel

aprilla

Beginner
Member since 6/2/12
Posts: 367



Date: 7/1/13 3:12 AM

Go for it. Fad depends on who and why, I think you would get good use from it. Also, you would just *know* about it and get it off the list of maybes. Certainly while they are even near your size/shape they are better than a bought one
:)

I think I used 2+ rolls of tape, some cardboard and a LOT of newspaper. The stand was something we already had. When the newspaper settled a bit I squirted in some of the expanding foam and it all stayed nice and light.

good luck :)

SandiMacD


Intermediate
Florida USA
Member since 2/8/09
Posts: 2564

2 members like this.




Date: 7/1/13 6:03 AM

There are also the brown paper packing tape dummies now being made. The kind that you wet and it gets gluey on one side so brown instead of silver. I havent made mine yet...someday.

------
sewing brings joy and meaning to my life...

westmoon


Advanced Beginner
United Kingdom
Member since 9/7/11
Posts: 648

1 member likes this.




Date: 7/1/13 6:14 AM

Has anyone ever made one of these without a person to assist them? I really want to make one, but I live alone, just moved to a new country where I don't know anyone and can't think how I'd find anyone to help me.

------
http://sewingnovice.blogspot.co.uk/
One woman. One sewing machine. One giant stack of fabric. What could possibly go wrong?

JuliN


Intermediate
Member since 10/7/07
Posts: 70



Date: 7/1/13 7:21 AM

I have made 2, 1 for my b.c. (before children) body & 1 for after. Loved them both & recently had to get rid of MeToo due to space issues. My duct tape doubles were essential for fitting & I feel lost without one.

The cost is minimal compared to other body double methods. @ westmoon, I got help to make of my duct tape doubles. I think it would be fairly difficult to make one by yourself.

------
My measurements = 47-35-43. Height = 5ft11in.
RTW size =18 on top, 14/16 on bottom.
Sewing size = 20 and I alter from there.

Miss Fairchild


Advanced
USA
Member since 8/24/02
Posts: 7936

1 member likes this.




Date: 7/1/13 9:27 AM

I've made two--one out of silver duct tape and one out of masking tape. The silver one, fit excellent, but started to melt, aka 'drip'. One day I had "the girls" all perky, and the next...well, it wasn't a pretty sight, I'd say.

The second one, out of masking tape because I was determined not to see those "girls" change again, didn't fit me well enough because I wasn't wrapped as tight; it was two sizes too large. But the thinness of the masking tape showed me a spine curvature I never knew about.

I won't make another, mostly because I can't find people brave enough to see me in a plastic bag with undies and bra on underneath. And forget about DH!

I really liked the one I made out of a fitting shell (SureFit Designs Dress Kit). But I had to give it up because I needed room in a closet. And the one I liked before that was the Fabulous Fit one.

------
"Play the cards you are dealt, but choose who is sitting at the table"..AARP magazine

SEE MY ETSY SHOP HERE: http://www.etsy.com/shop/AuntMaymesAttic
My blog: http://auntmaymesattic.wordpress.com/

Miss Fairchild


Advanced
USA
Member since 8/24/02
Posts: 7936





Date: 7/1/13 9:29 AM

You can't, westmoon, because you need to get the middle of your back wrapped. Try making one out of a fitting shell; have it fit you first, and then remove all the ease and stuff it. This is truly a less expensive way to go. The cost is about 1-1/2 yards of canvas fabric, your muslin fabric, the shell pattern, and about three bags of stuffing.

------
"Play the cards you are dealt, but choose who is sitting at the table"..AARP magazine

SEE MY ETSY SHOP HERE: http://www.etsy.com/shop/AuntMaymesAttic
My blog: http://auntmaymesattic.wordpress.com/
Printable Version
* Advertising and soliciting is strictly prohibited on PatternReview.com. If you find a post which is not in agreement with our Terms and Conditions, please click on the Report Post button to report it.
Fun with Fitting - PANTS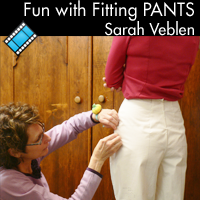 Sew a Designer Unlined Jacket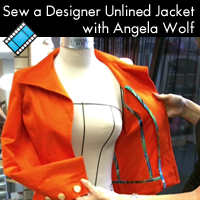 KnipMode Magazine 04-2011-8

by: treefrog
Review
Vogue Patterns 8771

by: NottaWadde...
Review
Christine Jonson Swing Jacket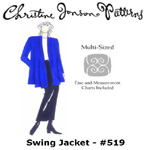 Buy Now
Jamie Christina Abbey Coat Pattern (JC314AC)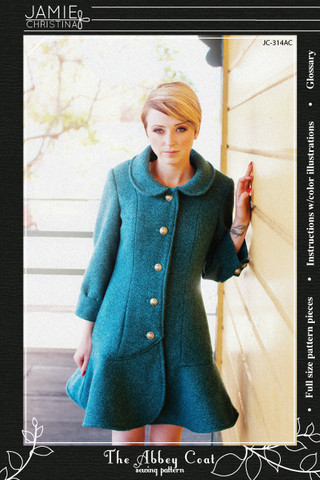 Buy Now