bklynwriter

Member since 12/15/08
Posts: 47
Skill: Beginner



Date: 7/1/13 10:24 PM

Why a lining (if the pattern doesn't call for it)?
Why facing?
Why do some prefer lining versus facing?

How do I know when to use a facing or a lining?

As you can tell, linings and facings confuse me a little.
tinflutterby

California USA
Member since 8/9/11
Posts: 328
Skill: Advanced
1 member likes this.




Date: 7/2/13 1:30 AM

Facings are one way to finish the edges of a garment. Besides finishing the edge it also stabilizes it and provides more structure to an area that may need it. Lining does all of that but also reinforces the remainder of the area in cases where the fabric is light. Furthermore it can keep you from being able to see through the fabric. It also makes for a much neater inside as the seams are all enclosed. Lastly it protects your body from an unpleasant texture if that is needed.

MrsCharisma

Member of the Year
Went to PR Weekend!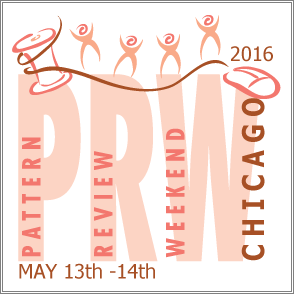 Minnesota USA
Member since 2/1/13
Posts: 5194
Skill: Intermediate
Body Type:




Date: 7/2/13 12:25 PM

I've so far only lined two garments that were made of wool crepe. Also would think to line something (like a dress) that was made from a too thin/light or sheer fabric.

I hate facings. In my limited experience, they're often poorly drafted and don't rest well inside the garment. I did make a pattern recently (M6604) that had a perfect fitting back facing. I was REALLY surprised.

And of course, all the good stuff that tinflutterby said :)

------
www.sewcraftychemist.blogspot.com
Singer Stylist 7258 | Kenmore 1503 | Brother 1034D

My Big 4 Sizing: Medium | Tops 14/16 | Pants 18 | Skirts 16/18.

My Measurements: 36 HB | 39.5 FB | 34 W | 44 Hip


DonnaH

Texas USA
Member since 10/1/03
Posts: 2346
Skill: Intermediate
2 members like this.




Date: 7/2/13 12:38 PM

As tinflutterby said, both are ways to finish off the edges of garments (usually the neck, waist (of pants/skirts), button placket, or armhole (on sleeveless) - bottom edges usually have hems, but some can have facings.

Sometimes a lined garment will also have facings - so the lining doesn't go all the way to the edge. And usually also to provide extra structure (on a Chanel-style jacket for example).

Another way (that some of us do instead when faced with a facing) is to use bias tape/strips. There are a few good tutorials on how to make your own, and it can be used either hidden or showing (for a statement/trim). But you have to be OK with top stitching for it to work. linings and facings can (usually) get away with understitching which won't show.

I agree that facings can be annoying. I sometimes try to leave out the interfacing - and that can be even worse. The facings will try to escape to the outer part of the garment while you wear it! LOL

On other reason for lining is modesty. Not just for see-through fabrics, but also for clingy ones (I don't like to advertise my fat rolls, lol), or in hot climates. If you sweat the lining will stick to you, but not the fabric. Like wearing a slip - but it's part of your dress (or pants or blouse or skirt, etc.).