DaisyGrubber


Advanced
UNITED KINGDOM
Member since 11/20/07
Posts: 31



Date: 7/6/13 5:00 AM

I am making Butterick 5032, only replacing the straight skirt with a circular one. I was thinking of piping the neckline and armholes with contrast piping. However the original pattern is just faced, and I'd planned to line it instead with a light muslin as I'm worried the fabric may be a teeny bit sheer.

I can't quite get my head round how I'd do both these things though - it seems like it would cause problems somewhere, mainly because if you're lining, you have to do the neck and armhole seams before joining the shoulders, and so I'd have to also join the piping at the shoulders somehow.

I'm very inexperienced at piping (I did a cushion at school 30 years ago and that's it!). Should I abandon the idea of trying to do both?
-- Edited on 7/6/13 5:00 AM --

beauturbo

Advanced
CA USA
Member since 5/2/09
Posts: 3321





In reply to DaisyGrubber <<

1 member likes this.



Date: 7/6/13 2:50 PM

You could do it if you wanted, and it would be extremely easy if you know how to hand sew and don't hate hand sewing. You can line something anyway you want, or sew 2 pieces of fabric together any way you want, and then turn it inside out. It only gets complicated in if you hate or don't know how to hand sew, and want to always do everything by machine in some more automatic kind of way and really just refuse to hand sew at all.

But anyways if you take your front and back bodice pieces and sew the shoulder seams into them, separate into the fashion fabric and lining that is what you could do first. Then you take your piping and apply it to the right side of the neck line and arm holes of the fashion fabric. Press, notch and grade it. Then you put fashion fabric and lining right sides together and turn at just the neckline. Now your neckline is perfect. Now you sew up side seams on fashion fabric and lining separate. Then you press under just the arm hole seam allowances in the round of the both the fashion fabric and lining separate. Clip and grade again if needed. then just slip stitch the lining to the armholes in the fashion fabric and it's fine.

So very easy to do (at least just that way) as long as you know how to hand slip stitch some fabric to some other fabric. Probably lots of other ways to do it too, but that is just one of them.
-- Edited on 7/6/13 2:51 PM --
-- Edited on 7/6/13 2:53 PM --

DaisyGrubber


Advanced
UNITED KINGDOM
Member since 11/20/07
Posts: 31



Date: 7/6/13 7:48 PM

That's a really good point.

It also occurs to me that the piping has to cross at some point anyway, so if I can make a really good job of that it shouldn't matter that I have to do it twice at the shoulder seams. So any tips for dealing neatly with piping ends?

beauturbo

Advanced
CA USA
Member since 5/2/09
Posts: 3321





In reply to DaisyGrubber <<

2 members like this.



Date: 7/6/13 10:19 PM

You would only need to use one length of piping on each armhole if you wanted the piping to meet under the arm. That probably would be as good or better than any other place for it to meet. As far as it just not being very noticeable. I think most store bought clothes just actually even cross the piping or include it in a seam, but if you wanted to be real picky about it you could even leave it unsewn at the underarm seams and a few inches back, until you sewed those up first then just sort of make the piping in the round, by on one end of it, cutting out and back a little of the filler in it, and then folding that edge in, and hand stitching the two together one on top of the other, that would make a pretty smooth join too. That way you would only have one length of piping and no join on the shoulder seam, and only a join under the arm, for each arm hole.

Most times if I am going to put piping in anything I just sort of lay it out on there first and play around with it and do some folding and just sort of depending on the fabric and piping decide which way to go on it. I do actually always shape and mold it though, with steam from an iron around any curves if it's from bias fabric that will not melt that way, though before I even baste it down, and I am really clipping it in clips on the outer curves of it and really notching it out on the inner curves as I do that, and for it to look the best, I actually do even hand baste it down that way first. As if you don't have it looking just like you want and smooth and even when just basted down on there first, it most times is not going to be that way later at all either. So I am actually pushing a little bit more of it manual into any outer curves and giving it a tiny bit of pull of less piping there on any inner curves and I really do have that all steamed down and molded into it, before any final sewing of it.

I don't consider that a waste of time for me at all, as I would rather only do it once, than do it, not like it or have it not bend or have it pull someplace and then have to pick it out and redo later. So I think worth the time and effort to do all that stuff to it just only once, even if that might mean it takes a bit more time or you just even hand baste it down first. But, I think nothing about doing hand basting or tacking or anything like that, don't mind it at all, but it seems like a lot of other people on here, really don't like any hand work at all sometimes.

DaisyGrubber


Advanced
UNITED KINGDOM
Member since 11/20/07
Posts: 31



Date: 8/5/13 8:15 AM

Thanks so much for your advice - it's the kind of advice that's invaluable! I quite happily settled down in front of the Tour de France with my armhole sewing and enjoyed it so much that I handsewed the entire hem on the circular skirt! (Normally I'm lazy and do them on the machine.)

I'm really happy with how it's come out. The fabric is great anyway, but the piping really lifts it. It was well worth the extra work. I also piped the pocket edges, and piping the waistline was a good move. I really felt with this dress that I'd aced it, despite how many modifications I made. My only tiny criticism is that the top of the bodice is a fraction wide because I enlarged it slightly, but it doesn't bother me greatly. Everybody loves this dress and chats to me about it, and I've had a couple of commissions as a result.

In fact I didn't line it, but the same issues applied to just using a facing anyway. Sorry the photo is a bit rubbish!


-- Edited on 8/5/13 8:17 AM --
-- Edited on 8/5/13 8:19 AM --
Printable Version
* Advertising and soliciting is strictly prohibited on PatternReview.com. If you find a post which is not in agreement with our Terms and Conditions, please click on the Report Post button to report it.
Expert Sewing Techniques for Jackets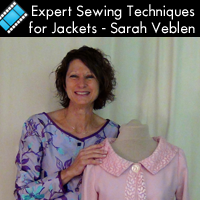 Blueprints to Blue Jeans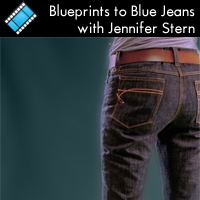 BurdaStyle Magazine 06-2005-142

by: Renren
Review
SewBaby One Piece Reversible Sundress Pattern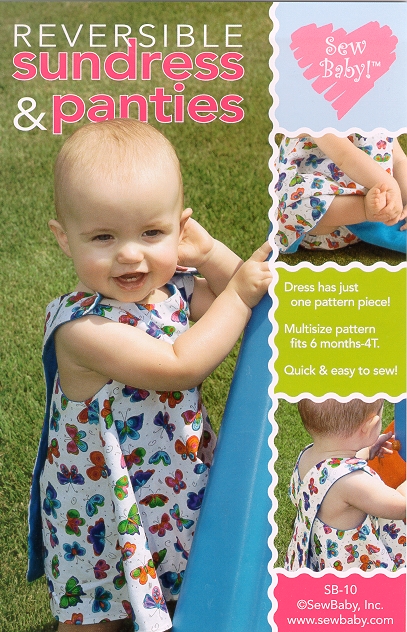 Buy Now
Ultrasuede Jacket DVD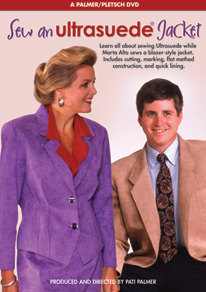 Buy Now
StyleArc Ada Knit Top

by: ChristmasH...
Review