Periey

Beginner
Washington USA
Member since 12/17/09
Posts: 14

1 member likes this.




Subject: How to fix skirt that puffs around my derriere? Date: 7/14/13 2:11 AM

Hi, sorry for posting pictures of such an ugly skirt that's in progress, but I really need your help. Once again, I just couldn't resist the urge to "whip up" something on my own, and started cutting and sewing a skirt from a medium weight linen fabric. A lot of times, the process of working with a pattern seems so tedious, especially after a long day of work and wrestling with my kids. So, I cut four panels for the skirt based on my waist measurement and sewed a dart into each of them, and this is what came out. I wanted a flared A line skirt. As you can see, it is so wrong in every way. Instead of following the contour of my body, or even flaring out, it kinda bulges out around my derriere. I sprayed the fabric with Best Press prior to and during sewing, so it is a bit stiff. However, it's not the stiffness that's causing the bulging. I don't know how to fix this. I already have a pile of failed garments that I don't wear even in my house. Please help. Sewing hobby is forcing me to stop being an impulsive novice sewist and do everything "right" step by step. But I already devoted more than two evenings to this skirt, and would hate to add it to the failure bin. I am stupidly optimistic in thinking that I could just draft a beautiful skirt. I haven't ironed it yet, and the waist has not yet been attached. Thank you so much. Picture of the Puffy skirt
-- Edited on 7/14/13 2:55 AM --

------
Please excuse my poor grammar. English is my second language.

Quickie


NETHERLANDS
Member since 10/8/10
Posts: 1136



Date: 7/14/13 6:25 AM

If I would want to draw the most basic A-line skirt I would start making a panel taking a quarter of my hip measuremenent + ease and the desired length, cut it vertically in three equal parts. In the part above the hip you can lay the three parts so that you get the correct waistline . underneath the hipline the flare will form by itself.

stirwatersblue


Intermediate
Kansas USA
Member since 12/13/08
Posts: 3659





2 members like this.



Date: 7/14/13 7:52 AM

Quote: Periey
A lot of times, the process of working with a pattern seems so tedious, especially after a long day of work and wrestling with my kids.


Alas, while there *are* a lot of shortcuts you can take in sewing, starting with pieces that are shaped to fit the human body isn't really one of them.

If you don't like wrestling with patterns (which is my least favorite part of sewing, too), why not learn how to drape? You seem to enjoy manipulating fabric, and this might be a better way to get the results you want with less of the tasks you dislike. It's not necessarily going to be *faster,* but you might find it less tedious--and you'll ultimately end up with fewer wadders. "Threads" has an excellent article on draping a skirt sloper; the companion bodice sloper article isn't online, but perhaps you can track down a copy of the April/May 2007 issue it was in if the skirt techniques work for you. :)

------
~Gem in the prairie

nancy2001


Advanced
Alabama USA
Member since 12/3/05
Posts: 6441





7 members like this.



Date: 7/14/13 12:50 PM

Failed garments are par for the course when you're a beginner. They're actually par for the course no matter what your sewing level, especially if you like to experiment do things on your own as I do. That's why you and I should never expect the first attempt at any project to be anything but a practice garment made with inexpensive fabrics, something that will never be worn.

You also need to realize that top designers usually make up to half a dozen preliminary garments, modifying this and adjusting that to create a single style. If these big names can't whip something up from scratch and have it work the first time around, you and I can't expect to do that either.

I don't sew skirts, but if I wanted to make a simple A-line skirt, I would look for a plain commercial pattern without any ruffles or other details. Then I would cut and fit that skirt, modifying it using an inexpensive fabric and getting that pattern to really fit me. Only after I had my TNT (tried and true) skirt pattern, would I begin to think about style variations like ruffles.

Also I would also be very careful about the fabrics I chose for a particular project. If I wanted a skirt to follow the contours of my body, I would need to chose a fabric that drapes well. Linen does not sound like the best choice.

Instead of fretting over this project ask yourself what you learned, what worked and what you should do differently next time around. Remember, no project is ever a total failure even if the garment is unwearable, and even the most beautiful garment is never, ever a complete success.





------
No sewing project is ever a complete success nor a total failure.

AllNewtoMe


Advanced Beginner
Virginia USA
Member since 9/6/10
Posts: 598





Date: 7/14/13 12:54 PM

Did you use any drafting instructions? Can we find them online?

Where was your straight of grain for each piece?

Marilly

Advanced Beginner
Oregon USA
Member since 7/9/06
Posts: 801





Date: 7/14/13 2:08 PM

Oh don't worry, I have at least 2 trials of any new pattern I try or draft, even the ones with software that drafts to my own measures.
BTW, are you familiar with the Craftsy online classes? There's a class that is all about drafting an A line skirt from your own measurements and it's geared to beginners. Looks like the teacher has a book out too, which might be worth a check in the local library.
The great thing about these classes is that you can watch in pieces over and over, ask questions directly to the instructor, although 90% of the time I find in the questions and answers tab that my question has already been asked by someone else.
Don't worry about the price, if you sign up for their newsletter there's a good chance you can get it for half price if not less ( I wait for the $19 mark). Anyway, it's just a suggestion.
Craftsy, design and sew an A-line skirt
But really, always make a test garment , it's boring, but no wasting of fabric you care about. At worst, you find out after all the time fitting that the style just doesn't do it for you and you now know what fail elements of it to be wary of in the future. Even this is a win because you're now that much better at recognizing the fitting & design needs are for your figure.
At best, you'll have a tried & true pattern to use over and over for some instant gratification after the fails. < : )
Also, don't hesitate to post pics of the garment ON YOU when asking for help. The optimal photo shoot would include front, back & a side view. From your profile I can guess you're not a plus size, but that' s about it. You could have booty, swayback, hip tilt, a little tummy..etc..and those are figure issues that factor into fit and are easiest to spot from a photo.
Anyhoo, enjoy the journey. : )
Shel

Miss Fairchild


Advanced
USA
Member since 8/24/02
Posts: 7936





2 members like this.



Date: 7/14/13 9:03 PM

Can I throw something in here? Your waistband and your flounce (ruffle at the bottom) chop off the length of your body. They sort of "frame" the area below your waist and down to your knees. Your eyes don't have anywhere to go, but to your hips.

I'd suggest you either make your waistband smaller in width (like 1.5" instead of 3"), or you make the flounce shorter or remove it entirely.

And the strange folds might be due to the weight of the fabric. Linen can be soft and flowy, or stiff and boxy, and using Best Press can really stiffen it. I use Best Press when I'm quilting.

------
"Play the cards you are dealt, but choose who is sitting at the table"..AARP magazine

SEE MY ETSY SHOP HERE: http://www.etsy.com/shop/AuntMaymesAttic
My blog: http://auntmaymesattic.wordpress.com/

Periey

Beginner
Washington USA
Member since 12/17/09
Posts: 14



Date: 7/15/13 0:26 AM

Thank you for all your excellent and wise suggestions. I have quite a few library books for pattern drafting, but due to limited time, I couldn't suppress my overwhelming desire to sew something quickly. I worked on the skirt some more this morning and just pinched in and sewed the puffy areas. Ironing also helped a lot. It seems to look better. My brain seems to work much better in the morning than at night. Since this is non-stretch woven, the waist was sewn very loosely for maximum comfort. Yes, I totally agree that for my short height, this is not a flattering length, but I just love ruffles and prefer longer skirts. It really wrinkles a lot, though. Oh, I also dyed the fabric from off white to green and when it came out, it was unimaginably wrinkly. Thankfully, ironing got rid of most of them. Maybe, one day, sewing will eventually teach me to knock the bridge before crossing. But right now, I am still such an eager beaver.
I would love to be able to post some decent pattern reviews, but all of my resulting garments would turn off people from wanting to sew the pattern. Guess I gotta definitely take some sewing lessons.
I could wear this to the supermarket. For the first time, I even sewed real pockets.

Sorry for the poor photos and the frumpy tank top. You see, I desperately need some more and better clothes. :D


Sideview
Front
-- Edited on 7/15/13 11:18 PM --

------
Please excuse my poor grammar. English is my second language.

SandiMacD


Intermediate
USA
Member since 2/8/09
Posts: 2564

1 member likes this.




Date: 7/15/13 7:11 AM

I love the color and pattern of your fabric. I think the wider waistband and ruffle fit your style.
I came late to the party on support, but really it looks so much nicer on you than I envisioned from your postings.

------
sewing brings joy and meaning to my life...

bonnie1345

Advanced
Utah USA
Member since 7/1/09
Posts: 30

1 member likes this.




Date: 7/15/13 9:55 AM

Maybe it's just me, but I think the ruffle is the main issue. It looks like the top of the ruffle is pulling the body of the skirt inward, making the middle part look like a puffball. All and all though, I think it's pretty.


------
Bonnie
Babylock, Pfaff, Singer Featherweight and more
Printable Version
* Advertising and soliciting is strictly prohibited on PatternReview.com. If you find a post which is not in agreement with our Terms and Conditions, please click on the Report Post button to report it.
Online Class
Expert Sewing Techniques for Jackets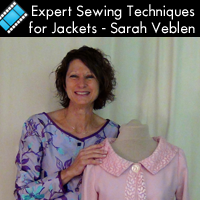 Online Class
Put it on the Bias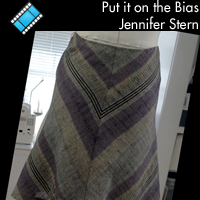 McCall's M6498

by: Suehayter
Review
BurdaStyle Magazine 02-2013-135

by: olgarosita
Review
Shapes Six Sense Skirt Pattern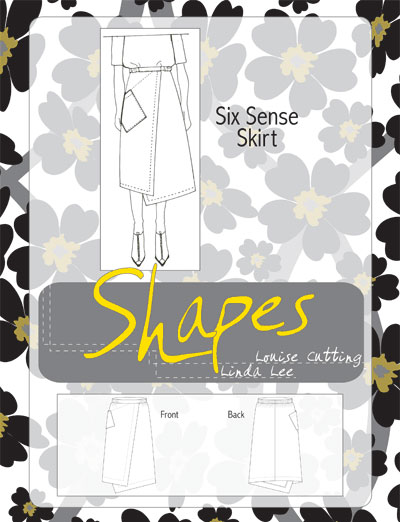 Pattern Details
DVD - Will this fabric work for you?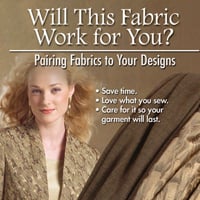 Pattern Details