kkkkaty


Utah USA
Member since 12/7/05
Posts: 2840
Skill: Intermediate

2 members like this.




Date: 7/15/13 10:57 AM

I like Gutermann as much as anyone, but have never had an difficulties with C&C thread; just finished three different dresses, used C&C on all of them, and they turned out great, and the thread behaved perfectly. I notice a recurring theme of insisting on Gutermann thread, and I wonder if there is objectively really that much difference, and if buying C&C supports manufacturing jobs in the U.S.? thoughts?

------
Viking Lily 545
Viking Ruby
Bernina Activa 210
Brother 1034d


qtip

Member since 8/10/10
Posts: 84

1 member likes this.




Date: 7/15/13 11:21 AM

C&C is manufactured in Mexico.

kkkkaty


Utah USA
Member since 12/7/05
Posts: 2840
Skill: Intermediate



In reply to qtip

Date: 7/15/13 11:23 AM

all of it?

It's still an American company headquartered in the southeast

------
Viking Lily 545
Viking Ruby
Bernina Activa 210
Brother 1034d


qtip

Member since 8/10/10
Posts: 84

3 members like this.




Date: 7/15/13 11:26 AM

Lots of U.S. headquartered companies manufacture outside of the States.

kkkkaty


Utah USA
Member since 12/7/05
Posts: 2840
Skill: Intermediate



In reply to qtip

Date: 7/15/13 11:54 AM

I'm sure that's true, but I was curious about exploring Gutermann vs C&C, Gutermann is not a US company.

Maybe it doesn't matter all that much, and I own both types of thread, but I do look for opportunities to be more supportive of US companies.

------
Viking Lily 545
Viking Ruby
Bernina Activa 210
Brother 1034d


marymary86


Georgia USA
Member since 7/20/08
Posts: 3894
Skill: Intermediate

9 members like this.




Date: 7/15/13 12:20 PM

If I owned C&C, I'd would be doing surveys and focus groups to find out why people who sew seem to prefer European.

Then I'd get to work improving my product, packaging, etc. to be competitive.

For me, it isn't quality - it's the spool size. I love those long narrow spools and prefer that all my thread come in that same configuration so I may store it together in the same place. I started with Metrosene and that's my preferred brand. I have no idea where it's made.

I may be stepping in it, but I get the feeling American sewing companies (fabric stores, thread, patterns, etc.) are pretty clueless about we want and like. It seems like they don't know, don't care or both. How many posts have you seen about the fit and drafting of the big 4? Have you ever seen anyone from the industry post here about it either to explain, educate or ask for more information?

My Swiss sewing machine and German patterns and threads are so much better than the American counterparts I found when I bought them. Australian StyleArc is another pattern that worked well for me and I'm getting a second order ready for them. Ditto Canadian Jalie (and I want to order Canandian Sewaholic).

Having said all that - if anyone knows of a great American sewing product, I'd love to know about it.

------
Mary




PattiAnnJ


Ohio USA
Member since 12/3/06
Posts: 8994
Skill: Advanced



In reply to qtip

4 members like this.



Date: 7/15/13 12:44 PM

Quote: qtip
C&C is manufactured in Mexico.

At least it is still North America.

------
"Improvise, adapt and overcome." - Clint Eastwood/Heartbreak Ridge

"Isnít it a shame in todayís world you canít tell the truth. If you tell the truth youíre abrasive. If you lie youíre charming." - Bob Huggins/College Basketball Coach

beauturbo

California USA
Member since 5/2/09
Posts: 5196
Skill: Advanced

11 members like this.




Date: 7/15/13 1:46 PM

I don't think Coats and Clark needs to improve their quality on anything. The reason it is "dissed" most times by a lot of people in stores that sell any kind of home sewing machine, is just because it's not a more "exclusive" brand of thread, that is only sold in more "exclusive" sewing machine stores or such instead. And just happens to be, not the one they are selling most times when that happens. It is much better for them, if instead you buy some thread from them, (also with nothing wrong with it at all) other than every fabric store or chain department store around. So actually I feel the reason, some people say bad things about it, and it happens all the time, is actually because it is so popular often and sold at every Walmart, Joann's fabric, Hancocks Fabric chain store.

The actual Company has been around for a very long time, and just like all big thread companies, sell some of their thread on little put ups, for home sewers and some on huge 5000 or 7000 meter cones, for more commercial/industrial use. The same people whom "diss" the little cones of Coats and Clark polyester embroidery thread sold at all the fabric stores, and even Walmart, probably don't even realize (or maybe they do but just don't want anyone else to know) that same thread is sold to all the big commercial embroiderer's too, under just another name, lets say something like Coats Sylko on a big commercial 5000 meter cone instead.

Most all the major thread companies do that, they have one name for their threads on the thread racks in the smaller home sewing machine put ups, like a spool, for home sewing machines, and have a slightly different name for it, if you buy a much larger cone of it, more for a commercial/industrial machine instead. For example, Gungold would call their Rayon 40 weight embroidery thread Sierra 40 instead, if you bought it on a big cone.

None of this has anything to do if someone is sewing with some particular spool of thread (of any kind) and has any kind of sewing issue with any particular machine right then, but if you want to explore why Coats and Clark thread is kind of often widely"dissed" by some sewing machine places, it probably really does a whole lot. Because it's just easy to buy almost anyplace thread, and in competition with all those other threads, that are not stocked as much in larger chain stores sometimes.

I actually use some of almost everyone's thread, so I am not particular enamoured of any just one brand at all, but if it's a major thread brand and lots is sold to industry and factories too, and been around for just decades or hundreds of years, no matter what named on different size put ups, you do know nothing wrong with it, in just all the thread they make at all. Or they just would not be in business at all either.

Don't know about USA v.s other places but almost all companies for anything if they are a large enough corporation have dealings with and business deals and factories in other countries, other than just USA. Too bad, but we in the USA, have pretty much just given away most of our manufacturing of anything, to everyone else, in other countries , and I do think too late to get it back now, or it would take a very long time to do that.



Mufffet


Vermont USA
Member since 8/14/05
Posts: 13348
Skill: Intermediate



In reply to beauturbo

4 members like this.



Date: 7/15/13 3:26 PM

Quote:
I don't think Coats and Clark needs to improve their quality on anything. The reason it is "dissed" most times by a lot of people in stores that sell any kind of home sewing machine, is just because it's not a more "exclusive" brand of thread, that is only sold in more "exclusive" sewing machine stores or such instead.

Absolutely could not agree more! I used and use C&C and their serger thread as well. No problems. I do think that people think better costs more, and dealers have the Euro threads, which are wonderful threads as well, and so it goes. I particularly love Metrosene, but that isn't all I use. I don't care for Gutermann because it is linty, and so on, and others disagree - so be it, there is room for all.

I too like C&C and love the old sewing books they published, which sadly they no longer have, although they do publish a wonderful beginner's book called

Garments

.

------
"Be kind whenever possible. It is always possible."
--Dalai Lama

I have sewing machines

Miss Fairchild


USA
Member since 8/24/02
Posts: 7936
Skill: Advanced

3 members like this.




Date: 7/15/13 4:22 PM

The thread sold at Walmart is Coats, maybe formerly Coats and Clarks? And that thread is absolutely a piece of you-know-what. Oftentimes I had quilting students come into class and have problems with their machines; then I point to their thread and every time it's Coats--from Walmart. Then when I pull out a vintage spool of the true Coats and Clarks, do their machines behave. The problem is, we have just a Walmart within striking distance (20 miles for me) and any other store, such as Joann's, Hobby Lobby, etc., are over 50 miles away. If there was some way I could get across to these students not to buy the Coats thread at Walmart, I would save at least an hour and a half in class. My SIL and I got into a discussion because she was convinced that if it said "Coats" it was Coats and Clarks thread.

And as to buying American, I wish the manufacturing was still here. I sadly watched Trimtex close and saw the frustration shared by the employees when the company shipped all the work overseas. Now the building sits completely empty; a huge white elephant in a city not too far from me. And all for saving money.

Another side note, several years ago, I bought a dress form from a very well known company; one that I've highly recommended. This was when I lived close to the US/Mexico border. When I received my package, I saw Tijuana newspapers inside the form. And yet, nothing on the site said it was made in Mexico. I could have driven down there and saved myself (and the economy) the shipping costs from NYC.

Items here in the US can state they are "made" here, if they use parts from overseas.

Edited to add: I truly love C&C's Star cotton thread for all my quilting needs.

-- Edited on

7/15/13 4:23 PM

--

------
"Play the cards you are dealt, but choose who is sitting at the table"..AARP magazine

SEE MY ETSY SHOP HERE: http://www.etsy.com/shop/AuntMaymesAttic
My blog: http://auntmaymesattic.wordpress.com/
Printable Version
* Advertising and soliciting is strictly prohibited on PatternReview.com. If you find a post which is not in agreement with our Terms and Conditions, please click on the Report Post button to report it.
Online Class
Perfectly Fitted Shirt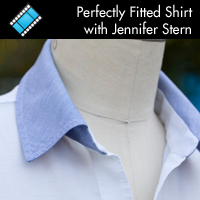 Online Class
Pattern Work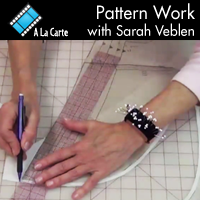 No Pattern Used 0001

by: BADBamaBun...
Review
Islander Sewing Systems Renaissance Cape Pattern Pattern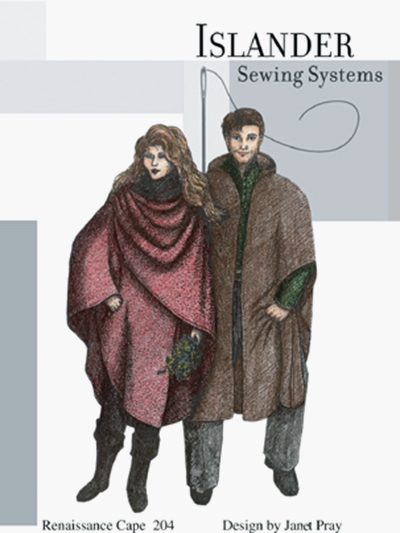 Pattern Details
Sew Chic MyrtleWood Dress Pattern (ln7401)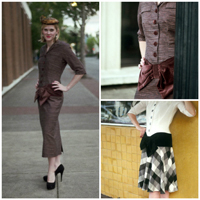 Pattern Details
No Pattern Used 10001-2014

by: BlueSkysAh...
Review