Bert62

Beginner
Indiana USA
Member since 12/3/09
Posts: 982

3 members like this.




Date: 7/16/13 2:42 AM

Hi to all my good PR friends.
As you may Know I have encountered this situation not too long ago. It is unsettling and really makes me feel like poop about myself. However, today I learned a lot.
I was in a doctor's office when the first 3 year old decided to announce his amazement regarding my enormity. I could have died right then. And, believe me I did stare him down, but I didn't say anything. He was one of three kids that a mother who was not much older than my underwear was desperately trying to manage. I felt bad that I had given him the evil eye. In fact I really enjoyed interacting with him and his sister as they rather livened up an otherwise dull wait for the doctor.
The next trip was to Wal-Mart where some 3 or 4 year old boy also had to say something about the fat man. I said something like; "gee, thanks, Really? " and walked away to do my shopping. However upon my return to checkout the mom was waiting for me and told me that her son had something to say to me. She said that the boy says the same thing to his granpa all the time. I thanked the lady for having a caring spirit. I told the boy that it's best not to point out people's differences, but I understand it was a very young boy and often they can't help themselves. He was just so cute and I was touched that his mom cared about my feelings. Now, I can only hope that I haven't traumatized him. I was very gentle.
Well, that's my miscellaneous post. Soon, I will be posting new quilted stuff I have been working on. Thanks, Bert

chebre


Advanced Beginner
Member since 4/4/09
Posts: 25





2 members like this.



Date: 7/16/13 3:13 AM

Aww, at least the second episode was better. Sorry that it happened though

sew4grands


Intermediate
Member since 2/23/09
Posts: 315

2 members like this.




Date: 7/16/13 8:27 AM

These children should be taught that "if you can't say something nice, don't say anything at all."
Bambi's Mom-Quote

Children are not taught manners these days.
Sorry this happened to you

------
Nancy B.
I sew with 4 Brothers and a Featherweight
Babylock Serger


Julkane


Intermediate
Pennsylvania USA
Member since 9/14/07
Posts: 702

9 members like this.




Date: 7/16/13 8:59 AM

Young children tend to be spontaneous but times like these lend an opportunity for the parents to teach them, as in the second case. All I can say is that when we are lying in the casket, no one is going to say ' oh how skinny she was' but they are going to say 'oh how I loved having coffee with her, or "oh how he could sew and I loved the gifts" etc., so we must get our self worth from what we do not what we look like. Our society is just so image conscious....

------
Elna Excellence 740, Pfaff Quilt expression 4.0, Janome 300E, Brother 8500D, Babylock Ellageo, Janome 900CPX CoverPro, Brother 5234 Project Runway Serger, Singer Treadle, Singer 66, Singer 99

http://juliannasjourney.blogspot.com/

Changma


Advanced Beginner
New York USA
Member since 2/20/12
Posts: 850

2 members like this.




Date: 7/16/13 9:33 AM

I taught little ones for the past 2 years, so here is how I would handle it:

If I heard the child say something to the parent I would approach the parent and ask if I might speak to the child with the parent present.Depending on whetherI got a yes or no (no meaning the patent is in NO way receptive to your concerns,so just walk on) I would sat to the little one in the gentlest of manners (you are teaching, not disciplining) "You know, I heard you say something about my weight, scars, etc...and I know you are just curious, but it hurts my feelings when I hear someone talk about me like that. I'm sure that's not what you mean to do, but maybe its better if you ask MommyDaddy in private what you want to know.I'm sure if you talk to your parents they will tell you what you want to know."

You have let the child and the parent know this is not acceptable, and you let the patent teach the lesson. Not perfect, but FWIW it has worked.

PattiAnnJ


Advanced
USA
Member since 12/3/06
Posts: 7726

2 members like this.




Subject: I got Called Fat Twice Today !!! Date: 7/16/13 10:08 AM

Just ignore it. If the parents cannot control them, think what a teacher has (or will have) to put up with.



------
"Improvise, adapt and overcome." - Clint Eastwood/Heartbreak Ridge

Vintage Joan


Intermediate
Ontario Canada
Member since 7/16/07
Posts: 10872





In reply to sew4grands <<

3 members like this.



Date: 7/16/13 11:01 AM

Quote:
These children should be taught that "if you can't say something nice, don't say anything at all." ...Children are not taught manners these days.


I think it's more than a question of teaching manners. I think it's a matter of living manners AND teaching them.

Kids can be blunt, that's true. I was very touched by Bert's second story, but then I wondered, "Why is this little child allowed to call his grandpa 'fat'... not just sometimes, but all the time?" Surely the minute a little kid comes out with that remark, he or she should be taken aside and told firmly that calling people "fat" (or other names) hurts their feelings. Maybe his parents told him this and Grandpa said "Oh, I don't mind," which watered down the lesson. Who knows.

I'm sorry this happened to you again, Bert. I don't think you should ignore it entirely. If the parents seem to recognize that it was hurtful, I would ignore it and leave it with them to deal with. If they don't seem to give two hoots, maybe speak to the parents rather than doing the evil eye thing or saying something to the child.

This is a tricky one. There are a lot of insensitive people out there, and our detachment from each other is increasing, so unfortunately this kind of thing will probably get a lot worse. But if everyone decides to just ignore rudeness, what will happen? Rudeness isn't tolerated equally in all cultures, by the way. To some extent, each society unofficially agrees on the rules.


-- Edited on 7/16/13 11:07 AM --

------
my shield and my very great reward ~ Gen. 15:1

Image: me, about four decades ago

cinca

Member since 4/27/11
Posts: 441





1 member likes this.



Date: 7/16/13 2:07 PM

Well, I can tell by the way you reacted to these children that you are the kind of person who has so much going on inside that is good and thoughtful, that is makes no difference what your weight may be.

I hope these kids learned something from the encounter.

When a drunk man called me "fat" and threatened me in a public place, my Husband put him in the hospital. We were not completely pleased that it came to that, but if that drunk man had ever learned how to interact with other humans, it would not have happened to him. My husband was a tolerant man, but some lines you just did not cross around him. He would never have taken this action with a child. He liked kids.

You may have helped these kids avoid such an encounter in their adult years, so good for you.

TeeGee


Intermediate
International CANADA
Member since 11/13/04
Posts: 1347





1 member likes this.



Date: 7/16/13 2:40 PM

Quote: Julkane
Young children tend to be spontaneous but times like these lend an opportunity for the parents to teach them.................


I agree that small children can be spontaneous and say what they think.

Unfortunately some parents don't teach their children manners,or care after a hurtful incident happens.Then it's up to us whether or not to respond with kindness and say....you hurt my feelings,or something similar.If the child is sensitive,it will remember those words for a long time,if not forever.
kkkkaty


Intermediate
Utah USA
Member since 12/7/05
Posts: 2680



Date: 7/16/13 3:47 PM

There have been some interesting stories in the press lately about recognizing obesity as a disease; maybe if becomes more common for people to see it that way people will be less judgmental in the future.

NY Times story

------
Viking Lily 545
Viking Ruby
Bernina Activa 210
Brother 1034d

Printable Version
* Advertising and soliciting is strictly prohibited on PatternReview.com. If you find a post which is not in agreement with our Terms and Conditions, please click on the Report Post button to report it.
Online Class
Clone Your Favorite Garment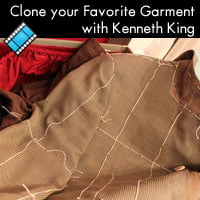 Online Class
Leather 101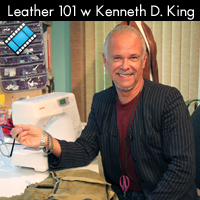 Vogue Patterns 1159

by: KatC83
Review
Self Drafted Pattern 270736-1005

by: GoodbyeVal...
Review
Favorite Things Cute Skirts Pattern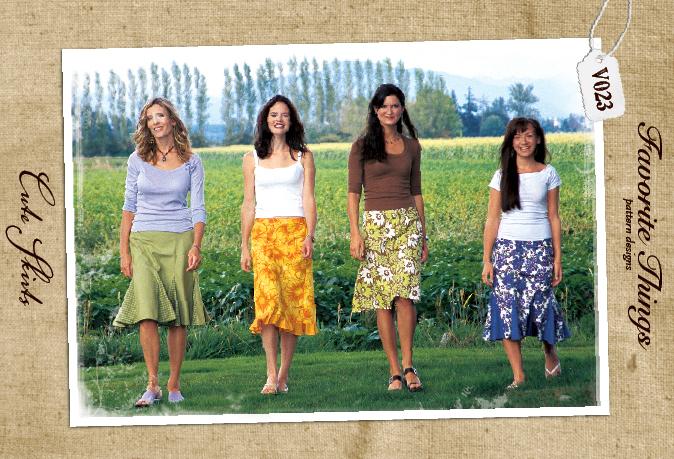 Pattern Details
Islander Sewing Systems Women's Classic Sport Shirt Pattern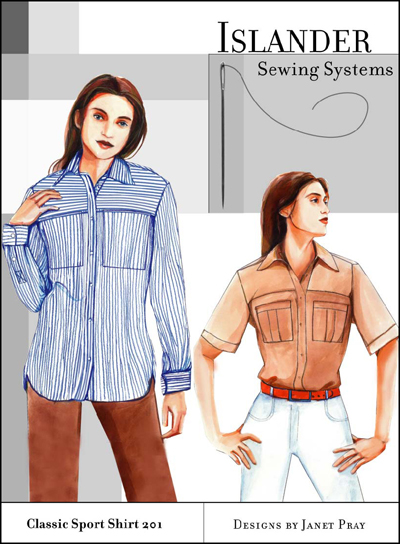 Pattern Details