Oritek

California USA
Member since 7/5/13
Posts: 19
Skill: Advanced Beginner

17 members like this.




Date: 7/20/13 3:33 PM

Many wonder about "plastic vs. metal" in newer low-cost sewing machines. Manufacturers tend to avoid disclosing what's inside each product and speculations are all over the place. That is just ridiculous!

So, I decided to take apart the popular Brother CS-6000i and see for myself.



I used to own the Brother XR-7700 and was quite impressed with it but sold it for some odd reason. Then the opportunity came to pick up a "like new" CS-6000i, at just the perfect timing for this "investigative report"... The manual for the two machines (and other) is the same. Brother refers to them by number of stitches, which is a minor software tweak to customize a generic machine for a particular chain like Target or Costco. The guts of these machines are pretty much the same.

I found both units useful for occasional work. They are light and therefore easy to carry around and reasonably "well-behaved". I'm not sure why some people have top thread tension issues or feel that the machine is too light and moves around while sewing. That is not my experience, but then I'm not sewing many layers of denim or heavy leather (the latter should not be done on this class machine anyway).

These are "computerized" machines, which means that there are computer boards and a power supply inside, like most appliances today. If we judge from TVs, the electronic components would eventually develop some faults around 2-5 thousand hours of usage (for high-current electrolytic capacitors) or 10 to 20 years of calendar age. Figure out your own real usage of the sewing machine and you'll realize that the predicted reliability of the electronics is "good enough" for casual hobbyists, which are the typical buyers of this class of a sewing machine.
In light of that, what really matters for longevity are the mechanical parts of the machine and that is the main motivation for my investigation. I was interested in the internal structure for my own curiosity but at the same time I wanted to see if these newer machines really don't need regular oiling, as some people seem to believe.




As it turned out, the needle bar and the driving mechanisms are not unlike older mechanical machines. Perhaps they weigh less, but they still have numerous high-friction points that would last longer with routine cleaning and lubrication.




The pictures tell the story. This particular CS-6000i machine (serial no U61530-K9G121863) is 2-years old (estimated by previous owner) with very few hours on it. I found a significant amount of lint near the bobbin, so that area definitely requires routine cleaning. Fortunately, it is easy to reach by removing the plastic and metal plates on top of the bobbin area and using the small brush that comes with the machine.




I was surprised to see how little lint was found elsewhere. I expected some around the tension discs and top of the needle bar but found very little. I'm not sure if that's due to a smart design, but you don't argue with "success"!

On the down side, I could clearly determine that the needle bar and some bearings ran dry and could use oil. It takes only 10 minutes to open up and separate the two parts of this machine to gain access to the main areas of interest, so it is not a big job by any standard. I would consider opening up the machine for thorough cleanup maintenance every 100 hours of use. What I mean is not time that you sit by the machine but actual time that the needle goes up and down at a fast pace. If you're sewing 4 hours a week then you're probably not putting 100 hours of actual usage in a whole year. Do your own math...

Now for the big question: did you pay $150 (new) for a machine with a plastic frame? Well, yes.

Is it really bad? Not really... Just read on.

All the mechanical parts are bolted to the plastic frame/cover. When separating the front from the back, each may flex slightly by itself, but the strength of this plastic frame is in the combined support once you bolt the machine back together. You'll also notice the internal platic ribs and the heaveir plastic around the bolts. This is surely done by design to increase the stiffness of the complete frame structure.

As you can see in the pictures, the motor drives the upper and lower shafts by means of a ribbed belt. These shafts move the needle bar and presser foot (upper) and the bobbin hook (lower). The two shafts are bolted to the plastic frame, so the geometry between them may change as the frame flexes, which would change the timing between hook and needle actions. So time to check frame stiffness.

Once assembled, the needle bar only sags about 1mm when applying force up and down or front to back by hand to the top of the machine. That is not a scientific method, but it gives some idea about the stiffness of this frame. It is not as stiff as a metal frame but it's, again, "good enough" for me. Here is why. Consider the zig-zag width of this machine, which is up to 7 mm. This moves the relative position of the needle (at its lowest point) and the spinning hook in the bobbin area by as much as 3.5mm and the hook still catches the thread and completes the stitch, so does a measly 1mm of sag really matter that much?

If you're trying to a achieve perfect unifrom stitch - it might. For most hobbyists that are just happy to sew something, the minor difference in frame stiffness compared to a metal frame makes absolutely no difference, as evidenced by the nearly perfect straight stitch I routinely see with this machine. I don't know what exact plastic material was used for the frame and how it would deteriorate over time (and possibly compromise the frame structure) but from what I see it will hold just fine for a few more years. Again, that is just "good enough" for me.




The last piece of the puzzle are the plastic gears in this machine. The drive belt turns the shafts through plastic gears and the pictures show a few more gears near the bobbin area and the needle bar. As all computerized machines, the custom stitch patterns are achieved not by mechanical cams but by dedicated stepper motors that adjust the side-to-side needle position for every stitch. The needle bar is moved when the needle is at the highest point and not down in the fabric, so there is very little resistance load on the motor and gear. The plastic or nylon gear in that area is not a concern. In fact, some high-price machines still use nylon gears for that same task for the exact same reason.




What might be a concern are the gears that connect the ribbed belt to the shafts. If the motor turns but the shafts cannot spin due to any malfunction, these gears might "grind to a halt". Many have experienced the dubious fun of nylon gears stripping on a Singer Stylist from the 70's... Unlike the old machines, a new low-cost machine may not have replacement parts or the service may cost more than the machine is worth. I guess we can consider a $150 sewing machine a "disposable" item. That is the nature of modern products. If you get 5 years or 10 years of use out f it then you've done well... Just check how long your last smartphone lasted before it became obsolete, and I bet it was more than $150 to buy (without the fancy tricks of a 2-years plan, which breaks the cost over 24 months).

If you check the pictures, you will notice that there isn't much wear on the upper shaft plastic gear, which is the hardest working one (responsible for pushing the needle through the material). I don't know the exact history of usage of this particular machine which I only bought last week, but if this is typical then I would not have any concerns at all. I read the page about error codes and it seems that the machine has provisions to stop the main motor when it encounters any serious hurdle like tangled bobbin thread. That is where a computerized machine shines. It can detect faults and stop before going through a catastrophic failure like the old mechanical machines did. Technology enables the designers today to use cheaper materials and not compromise all aspects of their product to the point that it's noticeably worse than expected. Some companies do it better, some worse and I have a good feeling about the Brother machines in general and the CS-6000i (and similar) in particular. Just look at the stellar reviews by hundreds of users, some of which are experienced users with many hours of use of the same machine. This is not a scientific conclusion, but there is no reason to assume the worst when there is no statistically-significant evidence to support that assumption.

The bottom line is subjective. In my personal opinion, the quality of construction (see pictures - not bad at all!) and materials are fit for a machine at this price point. I'll go one step further and say that the plastic frame is not a major concern for the typical user of these machines - the occasional hobbyist. It also seems that he nylon gears between the motor and shafts are not a major concern either.

If you are a "serious" sewist that spends many hours a week at the machine then you should consider a more robust new machine or a sturdy all-metal used one. With the latter you'll be missing on features like needle up/down and some useful stitches that come for free with all computerized machine, but you'll have the realiable machine that you really need, which is (again) "good enough" for your needs. Quilter should really look for a bigger harp space which is not a strength of this particular machine. The other 80-90% of us on a budget have to compromise to some extent and this machine is not a bad option at all.

You be the judge... Enjoy the pics!



-- Edited on 7/21/13 3:16 PM --

jzygail


Maryland USA
Member since 11/2/06
Posts: 933
Skill: Intermediate



Date: 7/20/13 3:49 PM

Would you consider revising the pictures to be smaller; it makes the textual portion of your post virtually unreadable.

Oritek

California USA
Member since 7/5/13
Posts: 19
Skill: Advanced Beginner



In reply to jzygail

Date: 7/20/13 4:09 PM

Good suggestion!
Pictures are resized, just refresh.

knit techie

Member since 8/7/09
Posts: 100
Skill: Advanced

5 members like this.




Date: 7/20/13 5:09 PM

I love this post, not because I'm interested in this particular model, but because it helps me understand how the machines work in general. Thanks so much for taking the time to share your knowledge with us!

------
All things are difficult until they are easy.
--Fortune Cookie

Oritek

California USA
Member since 7/5/13
Posts: 19
Skill: Advanced Beginner



In reply to knit techie

3 members like this.



Date: 7/20/13 6:16 PM

Thank you for your nice comment.
That was the intent of the original post. It's all about sharing knowledge to make the hobby more enjoyable!
I learned a lot from information on this board and it's time to contribute back from my own experience - and have fun at the same time...
-- Edited on 7/20/13 6:19 PM --

andye

Virginia USA
Member since 5/9/09
Posts: 2041
Skill: Beginner

2 members like this.




Date: 7/20/13 6:17 PM

OK here's something from the Singer 301 website. The Singer 301, released in the early 1950s was designed to be the finest domestic sewing machine in the world, though afficianados of other brands doubtless have other opinions. It is very fast-- 1500 spm. (Perhaps the crinoline petticoat, then in fashion, made such speed desirable). It was specifically designed to be reliable at high speeds.



You can read the accompaning ad copy

Good steel frames reduce vibration at high speeds. A plastic machine may not have the rigidity necessary to form perfect stitches when used pedal to the metal.

An analogy that you may (or may not be) be familiar with is that of a stereo amplifier. Music contains soft and loud passages, and it is often the contrast between those soft and loud passages that makes music so dramatic and involving. A good amplifier will reproduce those loud passages with fidelity--a loud note will sound natural. A poorly designed, or underpowered amplifier will accentuate certain portions so that it sounds distorted, uncomfortable, and LOUDER than it needs to be. Of course, the human ear is damaged by exposure to loud sounds, however beguiling.

The same is true of a sewing machine. A well deigned sewing machine is easy to control at any speed. You can sew pedal to the metal without feeling as if it's too fast-- the crinoline is ruffled in record time, and you can move on to other, perhaps more interesting aspects of the garment.



------
Bernina B330
Feet: 1,2,3,3A,4,5,7,8,10,13,16,18,20, 29,32,35,37,50,64,70,71,82,85,86, 92



Oritek

California USA
Member since 7/5/13
Posts: 19
Skill: Advanced Beginner



In reply to andye

4 members like this.



Date: 7/20/13 6:34 PM

No doubt that the metal-frame Singer is a fine machine if you want to go at blazing speeds. There are commercial machine that claim 6000 SPM and obviously a commercial facility with expert operators would rather go faster - time is money.
But what about the occasional sewist?
For me, speed is not a major cencern. In fact, I slow down at times to make sure I don't make a major mistake. The CS-6000i is rated at 850 SPM (straight stitch on a sunny summer day maybe...) and I could live with half that rate quite happily.
The slow speed control on this machine is just fine and the high speed (or medium I guess) is fine too. The new motors are more torquey and more precise (thanks to computer drives!) than the old AC motors and give us more precision while sewing.

Soolip


California USA
Member since 6/18/08
Posts: 2445
Skill: Advanced

5 members like this.




Date: 7/20/13 9:42 PM

Horrifying.

Jennifer Hill


Alberta CANADA
Member since 4/11/02
Posts: 1507
Skill: Advanced



In reply to Oritek

4 members like this.



Date: 7/20/13 10:20 PM

Quote: Oritek
No doubt that the metal-frame Singer is a fine machine if you want to go at blazing speeds....But what about the occasional sewist?...For me, speed is not a major concern....



You have just declared yourself to be in a minority when it comes to sewing machine performance. You may very well be just as pleased with a machine made of papier mache!

For sure plastics and soft metals will never have the structural integrity that solid metals impart. Screws can pull out of such soft materials, making it impossible for such machines to maintain timing adjustments and precision stitching.

Jennifer in Calgary
lelliebunny


Member since 12/24/12
Posts: 1144
Skill: Intermediate

5 members like this.




Date: 7/20/13 11:38 PM

Interesting post for sure, but I hope that you are not advocating that people should take apart their newer machines because that can void the warranty and you don't know where the components are actually located in the chassis.

I would also recommend against oiling any machine at doesn't tell you to do so in the manual. When serviced regularly, a technician would oil/lube the machine as specified by the manufacturer.
-- Edited on 7/20/13 11:40 PM --

------
it doesn't matter what type of sewing you do. you are sewing, and sewing is good.
Printable Version
* Advertising and soliciting is strictly prohibited on PatternReview.com. If you find a post which is not in agreement with our Terms and Conditions, please click on the Report Post button to report it.
Online Class
Fun with Fitting - PANTS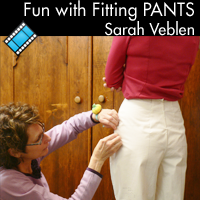 Online Class
Bust Adjustments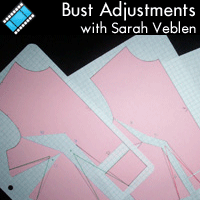 By Hand London Georgia Dress

by: carrie1858...
Review
Marfy 3400

by: elmere
Review
Pamela's Patterns Softly Pleated Dress Pattern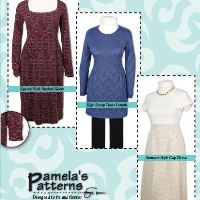 Pattern Details
Sewn Square One Go Anywhere Dress Pattern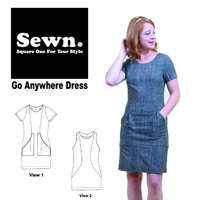 Pattern Details