andye

Beginner
Virginia USA
Member since 5/9/09
Posts: 1884

3 members like this.




Date: 7/27/13 9:49 PM

An idea for color matching thread, fabric and notions.

As we all know, many fabric stores store their fabrics under fluorescent lights, distorting colors that might look perfect outside, or at home.

I recently purchased a new camera, thinking that photography might be a good hobby. This camera, a Nikon D3100, allows the user to change how the camera renders color, so that pigments photographed under fluorescent lights don't look too blue, and pigments photographed under the trees don't look too yellow. Additionally, the camera can, if it's given a reference, known as a grey card,



figure out how to adjust the color automatically.

Here are how three spools of Gutterman thread 420/Red 788/Green and 251/Blue look in various lighting conditions. ( Apologies for imprecise focus-- I was using a manual lens at the time.)
First, my custom white balance, set using the gray card



Then, using the various other presets in my camera.
Under standard florescent lights



Under 'high rendering' flourescent lights




Under sunny conditions


Under cloudy conditions


What happens when the camera is left to it's own devices.



(I think that's pretty accurate, all things considered. The white of my rather worn cutting table might have steered my camera in the right direction. Note that it's pretty close to the color of one of the cards--which are all supposed to be the same hue-- varying only in brightness. My sewing studio is lit by 'Daylight' Compact Fluorescents.)

Note that these settings are corrections-- a incandescent bulb gives off a yellowish light; a standard fluorescent a bluish cast. So using the incandescent setting adds more blue, and a flourescent setting adds more red and yellow.

If you have a camera that allows you to preset a white balance by photographing a gray card (availbale from camera stores such as Adorama, Amazon, B and H and so on), you may be able to photograph a fabric in store, and more accurately judge the color by looking at the camera's screen.

And it could also be helpful for photographing your garments for reviews. If the garment has a fabulous color, we should be able to see how it looks to your eyes, not burdened by the unfortunate effects of awful lighting.

PS. By the way, all the photos should be clickable, if everything goes to plan.

------
Bernina B330
Feet: 1,2,3,3A,4,5,7,8,10,13,16,18,20, 29,32,35,37,50,64,70,71,82,85,86, 92



Miss Fairchild


Advanced
USA
Member since 8/24/02
Posts: 7936





Date: 7/28/13 3:45 AM

Thanks for the tip on the cards. I didn't know they existed. I'm forever taking pictures with too much yellow in them (sewing room walls are yellow) and these cards might help me to clear that problem up.

------
"Play the cards you are dealt, but choose who is sitting at the table"..AARP magazine

SEE MY ETSY SHOP HERE: http://www.etsy.com/shop/AuntMaymesAttic
My blog: http://auntmaymesattic.wordpress.com/

SandiMacD


Intermediate
Florida USA
Member since 2/8/09
Posts: 2564



Date: 7/28/13 6:22 AM

Nice job on the explanations! It always helps to show pictures of what is being explained.
I used to have a prosumer camera that made white balance adjustments easy but it was way too bulky to drag around so went with a smaller consumer version a few years back. Now it is so handy to tuck into a pocket or bag- smaller and lighter. The settings are more buried though so I don't find myself often changing them.

My aging eyes are not seeing any colors like they used too. In my youth I was quite picky about matching, contrast & complimentary colors. Now I just use something close. But I still very much appreciate a good image.


------
sewing brings joy and meaning to my life...

nancy2001


Advanced
Alabama USA
Member since 12/3/05
Posts: 6439





1 member likes this.



Date: 7/28/13 8:31 AM

How does your camera do when photographing purple or teal? My five year old, relatively inexpensive Olympus Fe210 ($200 originally), can't photograph purple or teal at all under any light conditions. And this is a problem when posting reviews.

Photography isn't my hobby, but I'd like to buy a camera (less expensive than the one you bought -- I looked up the price) that records colors accurately. Can anyone recommend one?

------
No sewing project is ever a complete success nor a total failure.

Debbie Lancaster


Intermediate
California USA
Member since 9/18/02
Posts: 2028





1 member likes this.



Date: 7/28/13 12:58 PM

I have a Panasonic Lumix DMC-LX5. Here's what some of the Pantone fan for purple looks like:




The images were not color corrected; the exposure setting was bumped up to give approximately the color of my cutting board, which is a translucent grayish white. The color cast tends just a bit toward blue. Pantone 814 U 2X is a bluish purple. The lighting in my sewing room is a mix of incandescent Reveal bulbs and fluorescent Verilux full-spectrum bulbs.

(The teal-looking green is actually more pure green in real life. It's a slightly bluish green, but not as teal as it looks.)

You can find the Lumix on eBay (for a lot less than we paid for it!): DMC-LX5. I think ours is about 3 years old.

-- Edited on 7/28/13 1:09 PM --

------
Debbie

andye

Beginner
Virginia USA
Member since 5/9/09
Posts: 1884



Date: 7/28/13 2:19 PM

Purples eh?
That turned out to be a real torture test



small spool is gutterman 925; larger spool is 907. blurry background is a grayish purple satin-- don't recall exactly what name Joann's gave it.
-- Edited on 7/28/13 2:22 PM --

------
Bernina B330
Feet: 1,2,3,3A,4,5,7,8,10,13,16,18,20, 29,32,35,37,50,64,70,71,82,85,86, 92



beauturbo

Advanced
California USA
Member since 5/2/09
Posts: 3508

1 member likes this.




Date: 7/28/13 4:42 PM

In store wise, I try to take everything to big window where at least some natural light gets to it, not just the overhead tube fluorescent lights. I also still actually unwind a bit of thread and put it on fabric, just because most times on something bright or dark fabric wise, I don't even want the color to match on the spool to fabric, I want the thread to match to fabric when loose on their instead. To get that, or if having to make a choice between two different thread colors for some fabric, often the slightly darker or brighter color of thread on the spool, even looks more matching and different when only a single strand of it, on top of your fabric to more simulate stitching.

Does no one else at all, do it that way? That's how my Mother always did it, so she showed me, and I actually thought that was a very common thing, and that was just how it was done? Maybe not though?

nancy2001


Advanced
Alabama USA
Member since 12/3/05
Posts: 6439





Date: 7/28/13 5:06 PM

Thank you andye for taking and posting the photo. Unfortunately, I don't have these Gutermann shades in my stash, so it's hard for me to tell how faithfully your camera captures the colors. How accurate would you say the purple colors are? Thank you again.

------
No sewing project is ever a complete success nor a total failure.

nancy2001


Advanced
Alabama USA
Member since 12/3/05
Posts: 6439





In reply to Debbie Lancaster <<



Date: 7/28/13 5:12 PM

Thank you for the recommendation. I will have to check out the Lumix on ebay, and it's quite true that used cameras can be purchased at wonderful prices.

I tried to check your colors on my Pantone Fan Deck, but unfortunately I have a different fan deck (Pantone Shopping Color Guide) with completely different colors and color codes. But all the colors look very vibrant. Thank you again.

------
No sewing project is ever a complete success nor a total failure.

Debbie Lancaster


Intermediate
California USA
Member since 9/18/02
Posts: 2028





Date: 7/28/13 5:15 PM

There's a Pantone app for iPhone or iPad that correlates regular Pantone color numbers with the fashion numbers. I think it's called the Pantone x-ref app. Not easy to use, but it will get you there.

------
Debbie
Printable Version
* Advertising and soliciting is strictly prohibited on PatternReview.com. If you find a post which is not in agreement with our Terms and Conditions, please click on the Report Post button to report it.
Sewing Facings and Developing Facing Patterns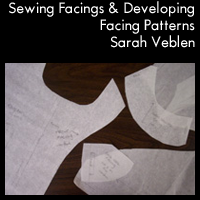 10 Clever Techniques To Help You Sew Like a Pro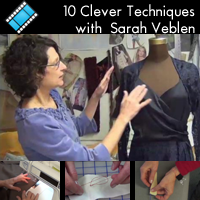 BurdaStyle Downloadable 07-2012-116

by: shannonsew...
Review
BRIDAL COUTURE, a CD book by Susan Khalje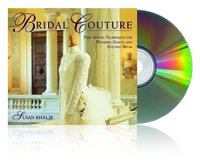 Buy Now
8 1/2 inch LEFTY Dressmaking Shears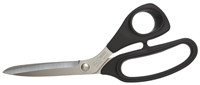 Buy Now
Simplicity 1771

by: Trephas200...
Review