JTink


Member since 4/20/08
Posts: 6645
Skill: Intermediate
Body Type:


3 members like this.




Date: 7/30/13 10:40 AM

I just got Sarah Veblen's Perfect Fitting book in the mail. I quickly found the pants fitting sections and started to apply her ideas to my muslin. It's just not gonna work.

Before getting her book, I had added a 1 inch wedge to the center back seam. This lowered the crotch curve and was closer to a better fit than I've had in a long time, but still wasn't quite right.

I drew all the lines on my muslin that she suggests doing(crease lines and what I would call "mid" hip line). In one of her illustrations the "mid" hip line dips down at the center back. Mine did the same. She suggests releasing the crotch seam enough to open the inner leg seams on each upper leg. I did this. I then pinned out the fold at the mid hip to bring up the line(pretty much taking out the 1 inch wedge I had already added). Now in a perfect world, I'm suppose to just add to the crotch point, the amount I took way with the fold. If this still causes a bit of a wedgie, scooping is called for.

Here's my problem: Before ever making my original wedge, I had also added about 5/8 to the back crotch point. According to Sarah, I should now be adding an extra 1 inch to the back crotch point to counteract the tuck? I tried this....It's not working. I had so much extra fabric between my legs, it felt just awful.

Here's my thought: I'm now going to put the one inch wedge back in the center back seam. It's not a total fix, but I was on the road to a better fit with it there. I may add about 3/8 more to the back crotch point, but that's as far as I can go, without looking like I'm wearing a diaper or clown pants. I hate scooping, it rarely ever works for me. Just makes everything baggier where I don't need it and tight where I do. Sarah does show an adjustment she calls "lowering the crotch curve"(she says it's different from scooping). It looks a lot like a long deep scoop. I've tried this sort of thing in the past, with horrible results.

I wish I had taken a closer look at the Perfect Fitting book before I bought it. It's got some good things in it and I'm always happy to have another reference book, but....it's all about having a fitting buddy. I think this is why I like FFRP so much better. They are not perfect, but they do give a more realistic way of fitting if you are on your own.

Lindy Ann

Kansas USA
Member since 1/26/12
Posts: 128
Skill: Advanced

3 members like this.




Date: 7/30/13 11:34 AM

I haven't tried that fitting method-- no fitting buddy here-- but I've had similar issues with pants. I tried adding to the crotch point and got the bagginess you describe. I finally have it figured out. I don't know if my fixes will work for you -- your shape is probably not quite like mine.

Here are the two most important adjustments I made:

1. Put a wedge in the center back, slashing (a little below the waist) to the side seam line, and spreading the pattern about 1/2 inch. The small amount made a big difference. This is a "full butt adjustment" and I need it. (Instructions from Colette)

2. I redrafted the whole crotch, front and back, changing the relative lengths of the front and back crotch seams. I got this idea from examining the only pair of RTW pants I've ever had that fit well. When I measured the RTW pants and the pattern, I saw there was only a slight difference in the total crotch length, but it was divided differently:

................RTW, good fitting...........Pattern in correct hip size
Total crotch ...... 28-1/4 " ................. 27-1/2 "
Back crotch........ 17" .........................15"
Front crotch........11-1/4"...................12-1/2"

So on the RTW, the back crotch is 60% of the total crotch, while on the pattern, the back crotch is 55% of the total. My full butt adjustment corrected this partially. What I needed to do to get the front-to-back ratio right was to subtract 1.5 inches from the front and add 1.5" to the back (in addition to the half inch wedge). This also has the effect of moving the inseam forward and it seems to allow more space for the front thigh. I had to do 3 muslins to get this right, and I can't tell you exactly how to do it.

I started with a Burda pattern, because the crotch shape is more similar to mine than patterns from other companies. I used Burda 7191. It was the closest to a standard pants style that I could find in the Burda catalog. I didn't want to mess with extreme styles or difficult details.

I'm convinced that the correct front crotch to back crotch ratio is critical to the fit. I've noticed that on most pants patterns the front and back crotch lengths are nearly the same. Probably works for some body shapes, but not mine.

So there's my essay on crotch fitting. Good luck!




-- Edited on 7/30/13 11:38 AM --
-- Edited on 7/30/13 11:41 AM --
-- Edited on 7/30/13 11:43 AM --

woggy

Pennsylvania USA
Member since 8/15/04
Posts: 791
Skill: Advanced Beginner



In reply to JTink

3 members like this.



Date: 7/30/13 12:02 PM

Feel your pain!

Instead of adding such a large wedge, trying adding 1/2 inch for the depth. Cut the pattern across the back above the curve. Add 1/2 inch across the total back, then add 1/2 wedge.

Add the same 1/2 inch for depth front, but, then you might want to lower the center front seam by taking out a wedge.

I don't know how old you are but as some women age, their front waistline dips down. It can be very difficult to get pants to fit if your front waist dips down. The pants won't rest on your body correctly. A long center front will cause the pants to move forward on your body through your crotch area. Your side seams swing towards the front. A long center front can also cause the pants to pull across the thigh. The front wedge is just as important to fit as the back wedge.

You need to get the side length to match your side length. It took me a long time to figure out that my side length was from my waist to the end of my fanny. This measurement does not correspond to the measurement recommended by sitting on a hard surface and measuring my side length from waist to hard surface. I believe that measurement works only if you have a normal shape. My shape is far from normal.

Look at the back of your pants pattern. Draw in your sewing lines around the curve, down the inseam. Place a see through ruler across the grain line so an inch mark is vertical on the grainline. This ruler needs to be placed so you can draw a horizontal line where the inseam and crotch extension sewing lines intersect then across the pattern to the side seam. Now, many patterns are drafted so the actual edge of the fanny rests about 1/2 inch above this line. This 1/2 inch line above the bottom crotch line is the area that you want to have at the edge of your fanny.

You are trying to balance the back of the pants to match your edge of your fanny, your low hip, high hip and waist.

I am working on a Burda pattern. I need to add length to the back and side seams. My pelvis structure is actually very short from top of my pelvis to the end of it but my backside is very long. The length is not because I have a round fanny - it is just long, flat and it dropped with age. In the past, I was adding depth to Burda patterns in just one place. I decided to add length to the torso in two places on this current pattern. I achieved a much better fit across the back. The waist is resting correctly on my body in the back and side seams. This pattern is drafted with the center front 1 inch lower then the center back. My next alteration is to reduce the center front using a wedge because I added the same length to the front to match the back side seams.

Try adding the 1/2 inch first. Cut a new muslin with the lines drawn per Sarah's instuctions. How much does the line in the back drop down? If the line doesn't drop down too much, then add a slight wedge. If it drops down a great deal, then instead of a large wedge, add some more to your depth.

Do you sew skirts? If so, pants are drafted from skirts. When getting a pair of pants to fit, you are trying to match the waist of the pants (skirt) to match your waist. You want the hip line of a pants (skirt) to fit your hip line. The hipline needs to fit your circumference. Adding a large wedge messes with the center back and can put a lot of fabric under the bottom of your fanny.

Ryan's mom offered a great solution she learned from taking a skirt fitting class on PR. It was recommended to sew only part of the skirt and not the full length of the skirt. The suggestion was to get the waist and hip area to fit your waist and hip. You can do the same with your pants. Ryan's mom actually suggested this on a pants fitting thread. Perhaps you can trace the pattern from the waist down to right above the curve and sew that up to see how it fits you. You can put the balance lines on this mini pattern to adjust the pattern. This idea is not such a bad idea for someone who does not have a fitting buddy.

Good luck!

Woggy
-- Edited on 7/30/13 1:07 PM --

woggy

Pennsylvania USA
Member since 8/15/04
Posts: 791
Skill: Advanced Beginner



In reply to Lindy Ann

Date: 7/30/13 2:11 PM

Lindy,

Are you saying you removed 1.5 inches from the inseam of the front leg? If so, then did not the amount you remove reduce the curve on the front crotch? Most Burda pants have a ver short front crotch curve compared to the Big 4.

I am trying to visualize this amount removed. What I am seeing is a front crotch curve that is almost straight!

Woggy

Marie367

Ohio USA
Member since 5/28/11
Posts: 4751
Skill: Intermediate



In reply to Lindy Ann

Date: 7/30/13 5:41 PM

Although I am no expert, I am convinced of this as well. I don't have numbers down yet. I tried the wedge and all that does is drop the crotch leading to bagginess. Adding to the crotch width helps me wedges and scooping do not. I like a trouser fit and to get that I have to pull the back out so the pants hang off the backside.
I lurk on the pants sewalong. Someone tried a Silhouette pant and got a near perfect fit the first time without adding adjustments. Pants are just hard to fit-you have one circle that is going around your body and two circles to go around your legs so everything depends on the crotch width and length.
I will be watching this thread to see what ideas people come up with.

JTink


Member since 4/20/08
Posts: 6645
Skill: Intermediate
Body Type:




Date: 7/30/13 7:00 PM

Thank you all so much. Lindy Ann, funny you should mention that ratio. I studied my jeans pattern several weeks ago, to figure out why I can get them to work but not a "simple" pair of slacks. I noticed the front crotch point was much shorter than the back. From that day on, I've been shortening the front and adding to the back. It seems to help a bit.

Woggy, that's interesting. I'm going to try that on my next muslin. Let's see if I have this right(I'm visual

) Let's say I want to add one inch to my back. I should make a wedge(I do it just under the darts)and add 1/2 inch, then move down to where the curve starts and make a cut all the way across lowering everything. I would have to lower the front as well and then take it off the top?

woggy

Pennsylvania USA
Member since 8/15/04
Posts: 791
Skill: Advanced Beginner



In reply to JTink

Date: 7/30/13 7:44 PM

Add for the depth first. Slice the pattern in half and add about 1/2 inch. Make a muslin with a hip line drawn on it. Does the hip line slant down? If so, then you might want to add a wedge. Add the wedge to your pattern above the curve of the pattern. Copy the pattern that you just added the depth, then add the wedge.

For the front, I would add the same depth, then make the muslin. If the front center seam is too high on your front, then make a wedge above the curve to reduce the center front seam. If you remove from the top, the waistline length is increased. You want to keep the waist measurement the same. A wedge removed lowers the center front.

Woggy



Lindy Ann

Kansas USA
Member since 1/26/12
Posts: 128
Skill: Advanced



In reply to woggy

Date: 7/30/13 7:53 PM

To shorten the front crotch, I took a wedge out of the center front, about 3 inches below the waistline -- sort of the reverse of adding a wedge in back. I think I shortened the crotch point just a bit, maybe 1/4 inch. You're right that the Burda pattern has a short curve on the front crotch, so I couldn't change that very much. I shortened the vertical part of the front seam mainly. (This made the fly opening a little shorter too.)

In the back, I extended the crotch point by making a vertical slash in the curved area, then sliding the pattern over so I could copy the shape of the point and the inseam for about 5 inches down, then blended the inseam back to the original inseam.

It took several tries to get it all right, but now I have a basic pants shape that I can transfer to any pattern.

SewLibra


California USA
Member since 12/2/08
Posts: 1399
Skill: Intermediate
Body Type:


2 members like this.




Date: 7/31/13 0:46 AM

Oh my goodness, such stress in getting pants to fit! I did that for years until I decided to cut apart a pair that fit me, trace the pieces on freezer paper to make a sloper (without seam allowances) or a block (with seam allowances). Then just alter your pattern to the sloper, keeping the design elements of your pattern. Most women's RTW pants have a shorter front crotch than back crotch. Men's have more the same front and back. But it does depend on how you are built, so cutting up an old pair of favorites makes it so easy! I have a sloper for wovens, and another one for knits which has a little bit shorter back crotch than the woven sloper, so it doesn't bag in the rear. I hope this helps, as to me it's much easier than doing all the math! :-)

-- Edited on

7/31/13 0:52 AM

--

-- Edited on

7/31/13 0:54 AM

--

------
Brother SB4138, Bernina 1008, Brother 1034D




GlButterfly


California USA
Member since 8/28/08
Posts: 3883
Skill: Intermediate



In reply to SewLibra

3 members like this.



Date: 7/31/13 4:19 AM

Good to hear that you have pants that fit you. Lucky you! Those of us who don't and can't find ones that do, must struggle along trying to fit a pair. There are just too many variations in the female body.

One of these days we will!

------
That's Gl = for Gloria, not G. I.
Printable Version
* Advertising and soliciting is strictly prohibited on PatternReview.com. If you find a post which is not in agreement with our Terms and Conditions, please click on the Report Post button to report it.
Online Class
Blueprints to Blue Jeans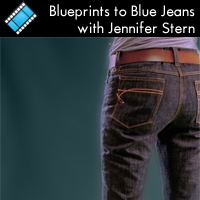 Online Class
Fun with Fitting - PANTS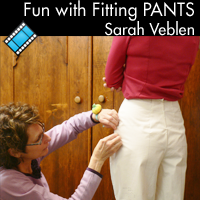 McCall's 6803

by: amynxdx
Review
DRESS LINES - A CD Book by Kenneth King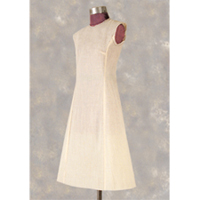 Pattern Details
BRIDAL COUTURE, a CD book by Susan Khalje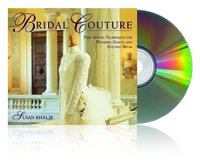 Pattern Details
New Look 6003

by: MissZuriB
Review