Lorelai

Beginner
WA USA
Member since 8/6/13
Posts: 20



Subject: Janome Jem Gold 660, Janome Magnolia 7318, Janome Sewist 500? (Juki HZL 35Z enters discussion...) Date: 8/7/13 7:36 PM

I stumbled on this site while researching sewing machines. There are a ton of choices at all sorts of different price points and it's been a little confusing, but I've found some useful threads and reviews here. I'm hoping to ask for some more knowledgeable opinions regarding these two machines. My birthday is coming up and my mom wants to buy me a sewing machine, since I want to learn and it's a little more fun than just writing me a check.

About me:

-Total, absolute, 100% beginner who would really like a user friendly machine that won't frustrate me while I'm trying to learn.
-Ideally I would like a machine that does basic tasks really well and will still be a good machine as my skills grow.
-$250 is my max.

What kind of sewing I hope to do:

-Home dec (curtains, tablecloths, that sort of thing).
-Accessories like bags would be fun.
-Basic garment alteration (hemming jeans, etc).
-Hopefully at some point, simple garment construction.

That's really all I see myself doing in the near future. I've heard good things about Janome, including that their machines are well made even in the lower price range. On the off chance that I don't stick with it, I hope that the machine will retain some value.

Side note: I do have the option for a Janome Sewist 500, bought used off of Craigslist. I will post the ad. It's a great deal if the machine is in good working order... the problem is that I'm such a beginner that I don't trust myself to know whether or not it's in good shape.

http://bellingham.craigslist.org/art/3938844149.html

I'm tempted to query the seller, to see if they will run the machine through it's paces for me. It's more machine than I need right now, but at that price, it's really tempting, but I'm wary of buying it used.

Thoughts, opinions, advice welcome, though I'm pretty set on buying one of these two (or three) machines. I need to narrow down my choices, after all.
-- Edited on 8/10/13 12:53 PM --

knit techie

Advanced
Member since 8/7/09
Posts: 72



Subject: Janome Jem Gold 660 or Janome Magnolia 7318? Date: 8/7/13 8:10 PM

I hope you get lots of advice here! I'm not familiar with either Janome machine, but the Mgnolia is really cute.

I would advise a beginner to buy new from a sewing machine dealer, so that you can have access to service and probably classes in using the machine. You will have someone to call if things go wrong. They will have the extra bobbins, needles, and specialty presser feet you will want as you expand your skills, and they will know which accessories you need for which project. Unless you have someone else nearby to help you, the dealer can fill that role.

Good luck, and have fun!

------
All things are difficult until they are easy.
--Fortune Cookie

karen149


Intermediate
CA
Member since 3/4/05
Posts: 3080



Subject: Janome Jem Gold 660 or Janome Magnolia 7318? Date: 8/7/13 11:19 PM

The Sewist 500 is a good choice because it is a model that you can still adjust the pressure of the foot yourself. This comes in handy when sewing knits and various tricky fabrics, along with thick ones as well. $150 is a good price as they sell new for about $299. It looks to be in very good condition and the seller has outgrown the basics and moved up. It's nice that a walking foot is included, too.

The Magnolia 7318 is basically the same machine but without the pressure adjustment. The 660 is a 3/4 size machine. If you can get the Sewist that would be the best choice for the money of the three. It will be a good backup machine should you decide to upgrade down the road.
-- Edited on 8/7/13 11:26 PM --

Lorelai

Beginner
WA USA
Member since 8/6/13
Posts: 20





Subject: Janome Jem Gold 660 or Janome Magnolia 7318? Date: 8/7/13 11:29 PM

It is definitely tempting to buy locally, but I'm fairly determined to teach myself. I do have some friends/ family that I can go to if I find myself in a jam. :)

I too feel as if the Sewist is the best machine for the money. The price is really fantastic. I should email the seller to see if it's even still available. If they are willing to demonstrate that the machine is in good working order for me, and perhaps provide any information about when it was last serviced, etc, then I may go that route. I would feel pretty confident on that machine - it looks like it has just enough features to make the process go smoothly, but not be bogged down by them. Does that make sense? I've been gravitating towards it from the beginning, but I started looking at the Magnolia and the Jem Gold because they are more in my price range brand new. I think they would both be fine choices, and I'm trying to figure out which one I'd go with if the Sewist isn't in the picture. I better send that email to find out...

bestgrammy


OR USA
Member since 8/29/06
Posts: 3556





1 member likes this.



Subject: Janome Jem Gold 660 or Janome Magnolia 7318? Date: 8/7/13 11:40 PM

Hello Lorelai...glad to meet you.

And...glad that you are here at PR and getting information to start off into your sewing life...it should be fun and memory making.

Firstly...what does total, absolute beginner mean? Have you never done one stitch on a sewing machine? If that is the case...not to discourage you...just FYI...any self taught sewing could be frustrating...although there are many that have done it...but maybe not without some frustration.

That is why another poster suggested getting a new sewing machine at a dealer that gives machine lessons with a purchase...note that it's machine lessons...learning about how to use the sewing machine...not necessarily how to sew...although a small project to keep may be part of the lessons. Some dealers only give one lesson...some two...and some maybe more...depends.

There are numeral tidbits of sewing machine use that can make a sewing machine seem like a jewel...or if not known or done correctly can make even a good sewing machine seem like a lemon.

I have even seen some instructional videos online that have glaring sewing machine use errors and those are suppose to be correct instructions. Applying those errors would cause a lot of frustration.

With all this said...since your mother is getting you a sewing machine for your BD...does she perhaps sew and could help with questions...directions?

Well...now to the sewing machines in question:

Gem Gold 660 This is a well known and much loved model...But it is a small sewing machine...it's what is called a 3/4 size sewing machine...yet in real life it would look much smaller than only 1/4 smaller than say a Sewist 500 or a Magnolia 7318. I do not have this particular model...but I do have a 3/4 size sewing machine which I have liked very much...but it's small space from the right of the needle to the left of the inside of the sewing machine (called by some the harp area) gets frustrating at times trying to move much fabric through that space when sewing.

Just sewing straight seams that don't have fabric to bunch up in the harp area works well...but getting a large project such as a full garment through there is not easy.

Also...the Gold 660 does not have a carrying handle. Now it seems that with a 12 lb sewing machine a handle would not be missed...but I do miss having a handle to carry it with...something doesn't set well with me to have to stick my arm through the harp area or use two hands to pick it up to carry it.

The Magnolia 7318 and the Sewist 500 are near "twins". The Magnolia does not have an auto needle threader...but you may not miss that if you have sharp eye sight...and it has less stitch patterns. Each one weighs in at about 18 lbs...and even both have carry handles.

Personally...IMHO the Sewist 500 is the one to go with...being that it is half price being sold by a previous owner. It's not TOO much sewing machine for you...it would be just enough.

Do not just be "tempted" to query the seller...frankly ask the seller to give a demo of all its functions, including winding a bobbin to show that it works as intended.

Since the seller evidently sews routinely having "upgraded" to a computerized sm...she/he may have scraps of fabric and thread to test sew with. It would be the norm to ask the seller to do this.

Ask outright if you can have her/him demo it for you...and would she/he have some fabric scraps and thread or would you need to get some.

If the demo shows that EVERYTHING (all stitch patterns, bobbin winding, buttonhole) functions correctly...then you are on near same shopping level as ordering online...just can not return it in 30 days. LOL But...have only paid half the price of a new one.

With the $150 you didn't pay for a brand new one...you can choose a sewing class in your area that helps beginners get going.


Edtied typos.





-- Edited on 8/8/13 0:23 AM --

Lorelai

Beginner
WA USA
Member since 8/6/13
Posts: 20





In reply to bestgrammy <<

1 member likes this.



Subject: Janome Jem Gold 660 or Janome Magnolia 7318? Date: 8/8/13 0:00 AM

I've never used a sewing machine before *blushes*, hence the 100% beginner. I grew up with a single dad, okay? lol Though nowadays most of the women in my family can sew at least to an extent... come to think of it. The only problem is that they live a few hours away and could only help me via phone. I have a friend/ coworker who would be thrilled if I asked her to help me, though. :)

The dealer I know of locally offers one lesson with in-store pick-up, and that's probably the way I'd want to go if I bought a new machine, though they don't seem to have much selection of Janome machines. Admittedly I've kind of settled on that brand. I think I'll go with the Magnolia if the Sewist doesn't work out.

I did email the seller, asking if they would be willing to demo it for me, essentially. If the Sewist 500 is still available and they are willing, then I will ask whether I should provide fabric scraps for testing. I think it's the best route for me, because then I can justify a class later on if I need or want it.

Thanks for your encouragement and thorough reply!

karen149


Intermediate
CA
Member since 3/4/05
Posts: 3080





2 members like this.



Subject: Janome Jem Gold 660 or Janome Magnolia 7318? Date: 8/8/13 0:13 AM

The one lesson you would get from the dealer would be going through all the operation of the machine you purchase. Should it work out that you get the Sewist 500 and need any help, there are plenty of people here to help you. We will even tell you what page on the manual to read! For construction tips and such, there are other forums here, including the Beginner's Forum.

There are so many sources of online instruction these days(including free stuff on YouTube, blogs and the Janome site) that you can take at your own pace and get help directly from the instructor on sites such as Craftsy. I found several YouTube videos on this model, to give you an idea of what you can do with it.

bestgrammy


OR USA
Member since 8/29/06
Posts: 3556





Subject: Janome Jem Gold 660 or Janome Magnolia 7318? Date: 8/8/13 1:35 AM

You're welcome. Actually hope the Sewist 500 is still available. If you don't mind please update us here in PR from time to time. We love to hear about sewing machine purchases!

Linking a video that shows incorrect sm instruction...a spool cap is not placed on the thread spool, the bobbin is set in its bobbin case with its thread going in the wrong direction for a horizontal bobbin case (some would call that "upside down"), the bobbin thread tail is not cut off after the first few winds and is just "let go", and the least of the "worsts" is that threading the bobbin winding tension disks is not shown at all...although it seems it was done.

Also linking a video that shows everything done correctly...in fact the instructor states that not using the correct SIZE spool cap for the size thread spool (let alone NO spool cap) and placing the bobbin with its thread going the wrong way for the bobbin system is will cause sewing machine trouble (in other words thread tension problems).

Incorrect instruction video: No Spool Cap and Wrong Way Bobbin Thread

Correct instruction video: Demo is on a Viking Emerald 116 but its thread path and bobbin system are nearly identical to Sewist 500 Correct information for threading, bobbin winding and bobbin insertion

Edited a typo


-- Edited on 8/8/13 1:54 AM --

tgm and Kittys


Advanced Beginner
Member since 3/8/10
Posts: 8060





Subject: Janome Jem Gold 660 or Janome Magnolia 7318? Date: 8/8/13 7:16 AM

If you have a senior center near by they usually have sewing classes, sometimes for free too. In fall/winter here ours has some beginning classes on Monday mornings for free. Also a paid class meets every other Tuesday. Those ladies can be very helpful. Also many you tube ifo online on how to do things like sew a seam, do a french seam , make buttonhole...as mentioned by Bestgrammy in her post. Also if you have access to PBS some sewing shows there that have good info. Many good books too...Reader's Digest Sewing book is one of the best as mentioned by many sewers.

I have used the Magnolia at a class before & I liked it. It went through very thick fabrics as well as light weight cotton without any problem at all. I have a Janome 2212 that is a basic mechanical & I like it allot. It is a vertical bobbin, has 4 step buttonhole which I personally like as that is how I learned to do them & you can make them a variety of sizes. The Janomes use standard 15 x 1 needles & plastic bobbins that are easy to find. Also easy to maintain.

The Sewist is a great machine. At our dealer he will order it for you with a deposit. That means to the dealer that you for sure will buy it or loose your deposit...$50 is what our dealer asks for. He also does layaway though not all dealerships will do that.

Hope this is a bit helpful. You might also want to look in the Beginners area under Message board, much much good info there as well.
Welcome to PR! I hope you enjoy it.
-- Edited on 8/8/13 7:18 AM --

------
Home of the adorable Baby & Mittee girl >^,,^
DH eye tumor is starting to shrink! Yipee!! This is very good news.
My kid brother had a triple bypass ..he made it.through the surgery okay. Please keep him in your prayers. A long road to recovery ahead, as more heart issues found. Still so glad he is okay.
"Dear God...Help me out please!" ..Fr. Eric
Might I say ..Thank you +





Lorelai

Beginner
WA USA
Member since 8/6/13
Posts: 20

1 member likes this.




Subject: Janome Jem Gold 660 or Janome Magnolia 7318? Date: 8/8/13 11:24 AM

The owner got back to me and said that she has someone coming to look at it tomorrow. Hopefully she will contact me if it falls through. However, it turns out that my local sewing store is offering the Sewist new at a special price of $249, which is the same as the Magnolia sold most places (the Magnolia is not offered currently by my local store, at least not online, and my mom isn't local). So maybe it will work out okay in the end. It might be worth it for the class and the warranty.

I will definitely check out the beginner's forum for information and ideas! I'm already trying to pick up the sewing jargon so I can understand what you all are saying to me. ;)
Printable Version
* Advertising and soliciting is strictly prohibited on PatternReview.com. If you find a post which is not in agreement with our Terms and Conditions, please click on the Report Post button to report it.
Fit the Tee to a T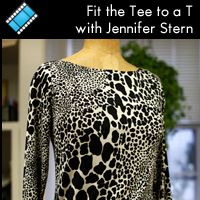 Break your Serger Out of the Box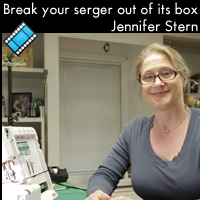 BurdaStyle Magazine 12-2010-111

by: allycovey
Review
McCall's 6519

by: froggiegir...
Review
Victory Lola Paper Pattern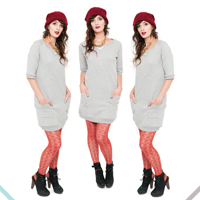 Buy Now
Sew Chic Southern Belle Dress Pattern (ln8503)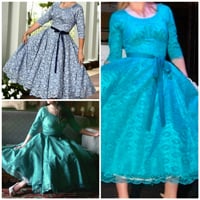 Buy Now