Sewncooknmom


Advanced Beginner
Member since 6/2/12
Posts: 334



Date: 8/8/13 4:03 PM

Nope. Not a typo. In your sewing desk not on. Lol. I just put a bookcase in my sewing nook and took out my sewing books out of my sewing desk. It's a sewing table I bought from Walmart a few years ago. It's from Sauder.

Anyway, I plan on filling the shelves in it but I'm not sure how to organize it. So, I was wondering what others keep inside their sewing desk?

Thanks!
-- Edited on 8/8/13 4:04 PM --

BriarRose

Advanced Beginner
USA
Member since 10/30/10
Posts: 1487

1 member likes this.




Date: 8/8/13 7:44 PM

1. The tackle box that holds all my small tools.
2. Round silver box that holds "stuff" that has no proper place to live.
3. A wooden box with a drawer that holds my thread and needle-related equipment.
4. My equipment manuals
5. The parts of my sewing machine (knee lift, foot control, etc.) when they aren't in use.



------
I've quit fighting my inner demons. We're on the same side now.

It's just fabric; we can out-think it.

BrendaR

Intermediate
Virginia USA
Member since 6/13/13
Posts: 643

2 members like this.




Date: 8/8/13 8:25 PM

I've been sewing on library table which only has a shallow drawer, so I keep the implements that I might need while sitting at the machine. (seam rippers, small scissors, bobbins, feet, machine needles and needle threaders, always a spare light bulb, lint brush, some marking pencils.) I have a bookcase (and am getting another one or two) at the end of the room. One shelf is for pinning, cutting out, and marking (shears, pins, big "Grabbit" pin magnet, tracing paper, tracing wheels, marking pencils). One is for pressing (needle board, press ham, seam roll, press cloths). One is for alteration and drafting stuff like french curves and rulers. I'm in the process of re-creating my sewing space in my new house, but I think those will not change. Have fun organizing!

Kwaaked

Beginner
Member since 9/25/12
Posts: 1183

2 members like this.




Date: 8/8/13 9:45 PM

I have a 7 drawer treadle. Top left has snips, tools I use while I sew, sharpened art pencil and hem gauges. These are like bodkins, point pressers and stuff.

Middle left had items that are too small to put elsewhere with sentimental value: son's mother's day coupon book from almost 10 years ago, my wallet diploma...stuff like that.

Bottom left has my button hole cutter, pocket template (small), my art pencils in their box still, and tools I use but not all that often.

Top right has another thread snip (I'm left handed) one of the 8 wrist pin cushions and my seam guide.

Middle right has extra pins, extra marking tools and what doesn't fit into the other drawers.

Bottom left has all my ac adapters for the sewing stuff I have accumulated.

Middle drawer has my regular foot in it if I am using something different, used needles and a pack of 100 needle threaders. I also have about 10 buttons in there that have not made it back to the button house.

My books have always been on a shelf, and I also use the one from Wal-Mart. The top one hold DH's games, videos and his few specialty books, then mine, then pattern boxes and the 4th shelf has my 3 Wilson Wil-hold sewing cases, which also each have their own use.

sings2high


Expert/Couture
USA
Member since 11/25/11
Posts: 511

2 members like this.




Date: 8/8/13 10:44 PM

I have a Singer straight-leg 5-drawer treadle table that came with a drawer filled with...

acorns!

It had been stored in an attic and on a porch. It also had a mud-dauber nest underneath. I cleaned all that out while still out on the porch.

All my cabinet machines have a drawer or two filled with extra bobbins, seam ripper, thread-snipper and generic colors of thread - black, white, natural. But I have a tool box filled with all kinds of things like that which comes with me to guild meetings and from machine to machine inside my house.

------
Measure twice, cut once. While this saying is useful in many ways, I have no qualms about editing my posts.

Big Goal for 2015: to be able to say "Oh, I guess it's time to take this dress in...again!"

UFOs completed in 2015: 0
Projects completed in 2015: 4
Projects started in 2015: 3
Stash:
sewn in 2015: 2.5 yds
bought in 2015: 12 yds

Kwaaked

Beginner
Member since 9/25/12
Posts: 1183





In reply to sings2high <<

1 member likes this.



Date: 8/9/13 2:03 AM

Mine was in a barn and the thing had seen better days. Still looks like it has seen better days with his silvered decals, pressed wood chipping and a sister breaking a knob and drawer. But it's clean, it sews and the irons are solid and shining (today at least, I just oiled them), and I just had it in the shop not too many months ago.

I had the mud daubers, but I bought it from a friend who had already worked on cleaning it up quite a bit, so they were only in the cabinet when I took it apart to put it in my Geo storm to take it home. I did have some bobbins in the drawers, and they are housed in the plastic case along with the new ones now since I use them.

All the junk in it is my junk, so I just have a lot of stuff.




quiltingwolf


Intermediate
Member since 12/15/02
Posts: 6780





In reply to Sewncooknmom <<



Date: 8/9/13 8:41 AM

I just have a old computer desk (think 80's) no drawers just two shelves to the right underneath. It's fairly big. It's set up against a wall. I have on top my Maderia thread chest on top of that sits a few of my fav beanie babies. I have several little drawer sets that I keep bobbins and needles in, next to them a few small dec boxes I have some stuff in. I did have a tackle box thing but there wasn't really room for it with the embroidery machine. On the shelves beneath the table I have magazines and pressing things. I have a typing table creating an L shape and underneath the machine I have there I have that pressing pad that has the pockets that hang down in the front and in there I keep most of my stuff I use all the time, scissors, seam rippers, chalk pencils etc. Underneath typing table I have my regular thread boxes. I have to say for a piece of furniture that didn't cost that much it sure has held up well considering it's been taken apart and put back together a few times.
-- Edited on 8/9/13 8:55 AM --
-- Edited on 8/9/13 8:56 AM --

------
quiltingwolf.blogspot.com

Maia B


Advanced Beginner
Illinois USA
Member since 10/27/10
Posts: 4855



Date: 8/9/13 8:19 PM

My Horn 3156 cabinet helped me get back to sewing when my kids were little and I didn't have a separate sewing room. Back then, I had machine accessories, bobbins, needles, snips, seam rippers, etc in the top drawer; scissors and rotary cutters and a few rulers in the second drawer, my sashiko stash in the third drawer (that has since grown to need most of another cabinet), machine manuals and a few sewing books in the bottom drawer. The door also has bins for tools.

Now that I've got a sewing room, the cutting tools live in a Koala Treasure Chest cutting cabinet, along with my thread stash, packaged precuts, a drawer for each work in progress, a junk notions drawer, and some fabric.

Sooooo, more room for machine accessories and manuals.

I'd like to have a cabinet custom made, maybe by Unique or in that style, with 4-5 drawers to the right, with 2 sized to hold trays for presser feet and accessories plus drawers large enough for the manuals.

I used to use my cabinet to keep even non-sewing things away from my young kids.


------
🌸 Plenty of machines, mostly Berninas 🌸

DolphinDancer30


Advanced
Member since 9/9/03
Posts: 526



Date: 8/13/13 1:14 PM

I sew at a library table. Scissors, nippers, and seam rippers stay under the acrylic sewing machine extension. Also a pencil, notepaper, and post-its. The little plastic package that sewing needles came in, so I can remember what size is in the machine. A screwdriver for changing out machine feet and taking off machine throat plates. Extra bobbins threaded for this project. Tweezers for threading the serger.

Machine and serger manuals live in the library table drawer along with sample sizes of quilt batting for 'tryouts'. Nail file and nail clippers.

Janie Viers


Advanced
Ohio USA
Member since 4/8/02
Posts: 2446



Date: 8/13/13 6:46 PM

Sadly I must admit that I put my beverage (closed) my chips or crackers right next to me. I also have about 12 pair scissors that I find during cleaning and which all start on the table and gradually drift away to begin reproducing.... of course only the nasty ones procreate... the rest just patiently wait for my return.

I always have as many pins and bobbins as will fit on the 2 magentic pin cushions and the 4 magnetic mechanic bowls that I use for throwing feet, pins, needles, bobbins, trimmers, etc. toward since I am too involved in "sewing" to be bothered by "cleaning."

------
JanieV
Printable Version
* Advertising and soliciting is strictly prohibited on PatternReview.com. If you find a post which is not in agreement with our Terms and Conditions, please click on the Report Post button to report it.
Online Class
Fun with Fitting - SKIRTS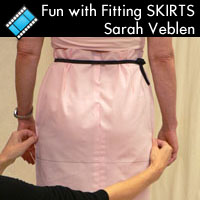 Online Class
Leather 101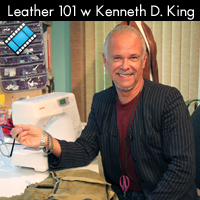 Fehr Trade 106

by: Muggiesew
Review
Self Drafted Pattern 280868-1002

by: EmeraldEri...
Review
Sew Liberated Mariposa Tee Pattern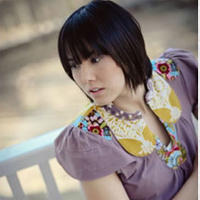 Pattern Details
Sewing Workshop Alex & Olive Tops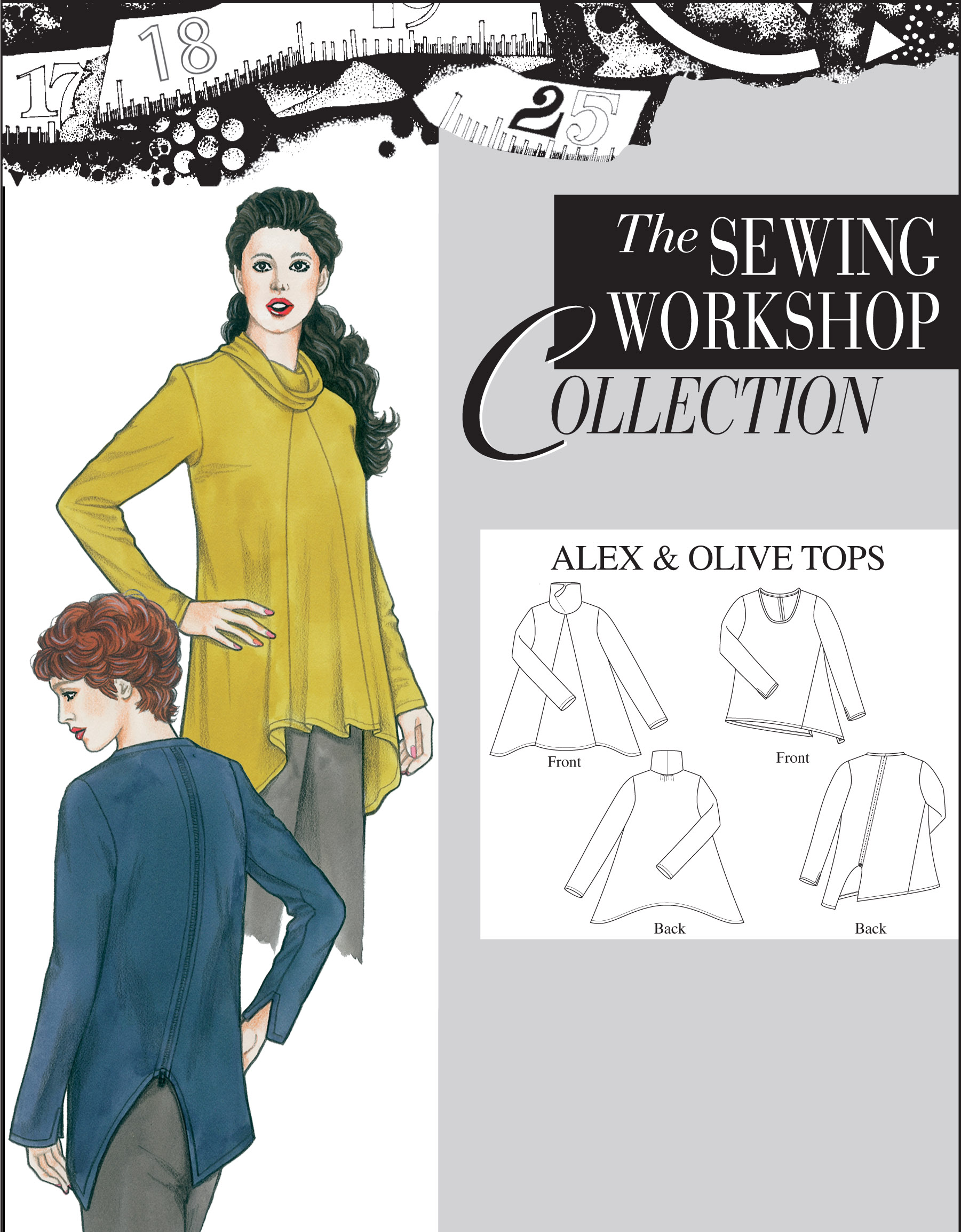 Pattern Details