iPad

Member since 4/28/13
Posts: 4

1 member likes this.




Date: 8/9/13 1:20 PM

Has anybody tried DRAWings Snap?
It is available for free on Apple store.
Any other suggestions compatible with it or this is the top free solution for iPad/iPhone users?

beauturbo

California USA
Member since 5/2/09
Posts: 5551
Skill: Advanced



In reply to iPad

Date: 8/9/13 4:05 PM

If you actually want to work with embroidery designs and do anything with them or send them in any way to some media that needs to go into a sewing machine, a smart phone with it's little dinky screen, not much power or memory and all it's limitations, is not the way to do it. So I don't think some smart phone app is ever a top solution, for anything like that. But then again, I think everyone needs a real computer, for all sorts of things, and can't function for all computer stuff, just off a phone either.

A computer with the largest monitor around, for best visibility, ability to zoom in on stitches and with real graphic programs, and memory and space hoggy programs in it, and the best graphic card around, and running a real embroidery program that does take up a lot of memory and even actual physical disk space, is more the answer to that kind of thing instead.

So down load that free phone app, toss some stuff in it, just since it's there and free, and play with it on your ipad or iphone, and see what you think, but I actually don't think it would be very useful at all. First thing you should be thinking though, is how are you going to get any computer files in there, and then how are you going to get them out, and instead into your particular sewing machine even. So just try to even do that, and try it and see what you think.
-- Edited on 8/9/13 4:07 PM --

aslinnd


New South Wales Australia
Member since 5/28/07
Posts: 1517
Skill: Advanced Beginner



Date: 8/9/13 8:05 PM

I mentioned it in another post, but I've only just downloaded it. It seems to me it's mostly a way to upload you embroidery or buy embroideries. You move them using something like Dropbox.

I'm not sure you can work on them but an iPad screen to me is bigger than some embroidery machines on board editing. If you do a lot of you editing on board or you use drawings then you wouldn't be very worried about using the iPad or tablet - it could be a good tool, so far from what I can see the layout is fine and screen looks good.

aslinnd


New South Wales Australia
Member since 5/28/07
Posts: 1517
Skill: Advanced Beginner



Date: 8/9/13 8:05 PM

Sorry double post
-- Edited on 8/9/13 8:06 PM --

beauturbo

California USA
Member since 5/2/09
Posts: 5551
Skill: Advanced



Date: 8/9/13 11:45 PM

So, if you had an embroidery machine that could accept an embroidery design file, just on a generic USB stick, and you had that embroidery design file in that app on your phone, and nothing else, or even a blank generic USB stick with you someplace too, how would you get it to feed into the embroidery machine that needs the USB stick hanging out of it? And if you did, from the phone, would it not be just as quick and even smaller to carry around those designs on a real USB stick and not have them take up phone services and space in the phone it's self? That is the part I guess I'm just not getting.



beauturbo

California USA
Member since 5/2/09
Posts: 5551
Skill: Advanced



Date: 8/10/13 0:25 AM

I can even manually digitize in kind of a cheaters way, with the free Wings My Editor Program, which I believe is made by the same developers. But you need the right kind of operating system to run that in a computer, but you might be able to run that in a tablet, maybe.

Will that run in your tablet?

It's not really made to let you digitize anything, from scratch, but since you can open a design in it, and select any stitches you want, and even delete any stitches you want in a existing embroidery design, that does mean if you have the skills you could use even just that free one, to split up any embroidery designs into smaller to sew out separate pieces if you wanted to do that, or save out as just part of a embroidery design and actually if you delete most of the stitches in any existing embroidery design, in there, you can then just grab and move around any stitches that you left there, and then so create a whole new embroidery design from that, by just sort of more manually punch stitch by stitch (by just moving some existing stitches) digitizing it that way there, jjust even that way.

Really probably not at all the way any developers of it, (which also do Drawings program) would have even thought any one would be using that free little Wings My Editor program probably, but you could do that if you really wanted to and if you could get that one to run on a tablet. It would be really tedious going though : to use it like that. Real autodigitizing programs and most graphic files kind of just take up huge memory and space hoggy resources though.

I'm not familar with drawings, do use some other embroidery softwares though. And can work my way around that free little Wings My Editor program just fine.

iPad

Member since 4/28/13
Posts: 4



Date: 8/10/13 2:37 AM

Thanks guys,
It is so easy and impressive to show my embroidery designs to my friends, customize them for their project to match colors and fabrics and share...
Import and export from iPhone to machine, as well as format conversion, is easy with several ways mentioned on the web drawingssnap.com
There are some gadgets to try for wireless sharing and sending to machine; nice video presentation on the main page.

I think that this is a must have app, to start with!
I haven't found anything else available for my iPhone. There are a couple apps for iPad -airstitch, stitchbuddy-
Both free. Nice alternatives :-)



SandiMacD


USA
Member since 2/8/09
Posts: 2563
Skill: Intermediate



Date: 8/10/13 4:05 AM

Stitch Buddy (Mac emb software for a decade) came out with Stitch Buddy for iPad 2 years ago. It does simple edits and tweaks and uses email to receive & send or syncs it to dropbox.

------
sewing brings joy and meaning to my life...

aslinnd


New South Wales Australia
Member since 5/28/07
Posts: 1517
Skill: Advanced Beginner



In reply to beauturbo

Date: 8/10/13 8:14 AM

I don't think snap is meant to do anything other than display, buy and catalogue. And it is a nice way if your into embroidery that much to do it, if your a digitizer certainly it gives you portability and a nice presentation. With drop box or cloud functionality you can get it to your computer if you have an android tablet you have a port.

I think the point I was making generally was that if your program is graphics based which drawings is ( I'm not sure about some of the others although pe design is not - to me that's stitch based). Then I can't see why as app's develope you won't be able to some of the drawing or tweaking of your designs that way. There seems to be so many drawing apps those drawings can be used in your digitizing program so the app is just potentially one tool among many.

I only have done one design on drawing so someone else with more experience may know better, but you use it more like a Corel or photoshop and the conversion to stitches is done by the program as you go. Wings is the stitch editor module, you can export your design there for tweaking, but you can also adjust it in drawings.

I have to admit I fine that stitch by stitch moving incredibly frustrating like moving grains of sand. Takes forever and easy to lose your way. I had always been looking for easier way and have only started again just to do my own company stuff.

I think some clever app designer will work it out soon.

StitchBuddy

GERMANY
Member since 5/10/09
Posts: 198
Skill: Beginner



Date: 8/17/13 2:57 PM

I agree, I wouldn't digitize embroideries on a tablet due to a number of reasons like bad ergonomics, missing precision, small screen size etc.

But there are definitely tasks with embroidery files where a tablet or even a smartphone might become handy: browsing and viewing designs, changing threat colors, modifying and combining designs, just to name a few. These operations may even benefit from a touch interface, e.g. for moving, rotating or resizing a part of a design. And with a method to sync designs between your computer and a tablet / smartphone, a lot of use cases for creative people can be addressed.

As SandiMacD mentioned there are options to work with embroidery designs on

iPhones

and / or

iPads

, even for free, although they are limited by the capabilities of these devices.

Mattes

------
StitchBuddy - Embroidery on Macs, iPhones and iPads
Printable Version
* Advertising and soliciting is strictly prohibited on PatternReview.com. If you find a post which is not in agreement with our Terms and Conditions, please click on the Report Post button to report it.
Online Class
Altering Jackets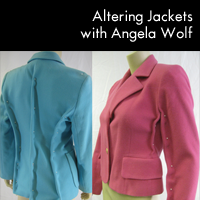 Online Class
Serging Ahead with your 5 Thread Serger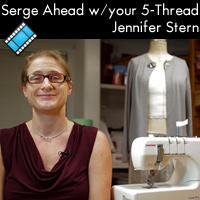 BurdaStyle Magazine 04-2008-116

by: yummymummy...
Review
Shapes Three Fold Vest Pattern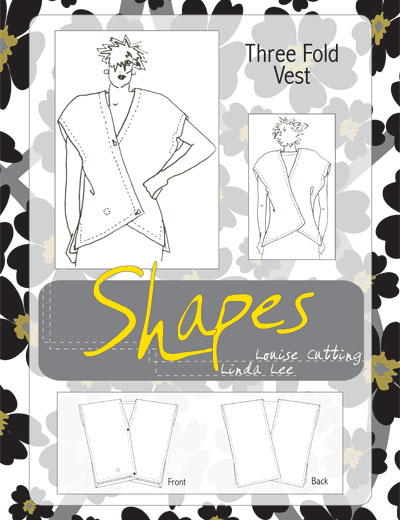 Pattern Details
Sewing Workshop Origami Skirt Pattern

Pattern Details
BurdaStyle Magazine 12-2013-130

by: irem
Review