Lori Githens

Intermediate
IA USA
Member since 8/24/02
Posts: 103



Date: 8/17/13 1:09 PM

I got such good advice on my recent NYC trip from you all, now I'm going to be in San Francisco in a couple of weeks and want to hit some fabric stores there. I looked back and saw a great thread and took some notes- I have Britex, Stone Mountain and Fabrix on my list.

Anything else sewing wise that's good to go to and check out. Britex sounds wonderful, but I'll probably just do a walk through and ooo and aaah a lot. I'm more of a bargain shopper. I looked at Sandra Betzina's fabric map and notice Fabric Outlet, any good? Anything else?

We'll actually be in the area about a week, and I might take a day trip down to Monterey and Carmel (stop by Loes Hinse) if that's managable. We just plan on using San Fran as our homebase and tour around the area


------
Hello my name is Lori and I have SMAD

my latest love is Pfrancie, my Pfaff Performance 5.0 (but can't put my Bernina 153QE away !)

ConnieBJ


Advanced
ON
Member since 12/31/03
Posts: 2250
Contest Committee



Date: 8/17/13 1:45 PM

Here is a partial list of the places we had when PR went to San Fransisco this past spring..

Britex (San Francisco)- very few can afford them, but great looky-loos! Apparently the source for high end custom dress makers in the Bay Area. I've only bought trim there, the yardage price is too rich for my wallet.

Stone Mountain & Daughter (Berkeley) - terrific fabric at prices very little more than JoAnn. Great source for indy patterns. Good selection of knits. Clearance yardage on the upper floor, in their classroom (my kid learned to sew there!)

Lacis (Berkeley) - Museum of lace. Not much for fabric hogs, but wonderful if you're into corseting or tatting. EVERY boning imaginable, plus all the gear if you are into making your own lace. Knitters heaven for supplies outside of yarn.

Piedmont Fabric (Oakland) - founded by a former employee of Poppy Fabric. Small, but choice high end fabric at "reasonable" (ie comparable to Emma One Sock) prices. GREAT buttons!

Happy Stop (Oakland) - We'd need to call ahead to plan that one for sure. He opens approximately whenever he feels like it. Cash only. Cheap knits. (I've never actually been there, but have heard lots!)

Back in SF -

Ribbonerie - very small store with great selection of trim, but it's kind of out of the way in Laurel Heights.

Satin Moon - similar to Piedmont Fabrics in their selection, but again, out of the way in the Richmond district. They are disadvantaged in that parking is wicked difficult in their neighborhood. But kitty corner across the street is

Fabrix - inexpensive designer fabric. Small store and it's a pot luck what you'll find. Member sfshaza shops there all the time, but she's closer to SF than me, so she gets all the bargains.

To go farther afield:

Thai Silks (Los Altos) - Small store with nothing but silk. They advertize a lot in Threads. Fair prices for what is admittedly upper end goods. But Los Altos is quite a ways outside the Oakland/Berkeley/ SF area, being about forty miles south of SF ....

Edited to add;

Not a fabric store but a wonderful resource - SCRAP-SF. Chock full of miscellaneous goodies!


**My personal favourites were- Stone Mountain and Daughter, Fabrix and one other one that I don't think is on this list- I will look it up for you. My two faves could not be any further apart in offerings- Stone Mountain is large and bright and very organized. Fabrix is a wonderful little hodgepodge shop that makes you want to dig- or offer your services for a month to organize!
Have fun!


------
Connie Bontje

http://www.couturesmith.com
Twitter: Couturesmith
Facebook: Connie Bontje
Desperately trying to keep ahead of my pattern, fabric and dressform collection!

kathi s


Beginner
CA USA
Member since 1/23/03
Posts: 1729





Date: 8/17/13 1:59 PM

If you're shopping at Fabrix, don't miss Satin Moon kitty- corner across the street. Re parking: be prepared to going around the block several times and have lots of quarters for the meter. Be aware of the aggressive meter people who patrol the streets and who have been known to wait beside a car, waiting for the time to run out. Otherwise, San Francisco has very good public transportation. Have fun!
Oh, before you look for Loes Hinse in Carmel, contact her and find out where her shop is and the hours it's open. She moved from her old location and I have looked in vain to find the new one. Downtown Carmel does not have street addresses as we know them.

mportuesisf


Advanced Beginner
CA USA
Member since 1/8/12
Posts: 75





In reply to Lori Githens <<



Date: 8/17/13 2:24 PM

Lori,

I'm a San Francisco local, and a bargain-hunter type.

Since you're also a bargain-hunter, I can give a big thumbs up to Fabric Outlet at 17th and Mission Street. It's my favorite fabric store. They carry lots of remnants and closeouts, so their selection can be a bit eclectic. They do have a decent selection of staples in cottons, wools, linens, and other types of fabric. They excel in novelty fabrics such as faux furs, taffetas, designer sequin and glitter-type fabrics.

The store is literally a basement, but it is clean and well-lit if not glamorous. The store employees all know their stuff and enjoy talking with the customers about their needs and the customer's projects.

I also give a thumbs-up to Discount Fabrics. They have a few locations in the city, but the one I've been to is at 11th Street and Howard. It's literally a warehouse with bolts of fabric stacked so high you need ladders to reach the stuff on top. Be prepared to spend a LOT of time searching if you go here.

Finally, bargain hunters can't miss Fabrix (already mentioned in this thread). The store is tiny, but they have the best deals on fabric in the city. Great selection of knits.

Enjoy your shopping!!!
-- Edited on 8/17/13 2:25 PM --

------
http://lineofselvage.jotabout.com

sfshaza


Advanced
CA USA
Member since 9/12/07
Posts: 305





Date: 8/17/13 3:58 PM

I leave plenty behind at Fabrix. ;)

Happy Stop has closed.

------
http://communingwithfabric.blogspot.com/

LauraTS


Advanced Beginner
CA USA
Member since 7/10/06
Posts: 2171



Date: 8/17/13 11:19 PM

Connie has done a great job with her list to get you started. My two must-go places, for different reasons, are Britex and Stonemtn. IMO, Britex has more reasonably priced options than its reputation suggests - sure, they have 50 dollar a year wools (and up!) but they also have cottons, knits, and a whole remnant section where everything is discounted, not to mention their notions and buttons. Stonemtn is all around fabulous but can be really busy esp on weekends.

The Beverly's in Daly City is nothing special except for the giant bins of remnants in the back, and it is reachable via BART. There's nothing else on the peninsula I'd recommend unless you're a quilter, in which case Always Quilting in San Mateo and The Laurel Leaf in San Carlos are decent. There are some garment fabric shops in San Jose, the one remaining Hancock's, and of course several Joann's.

If you are going to Carmel, Hart's Fabric in Santa Cruz is worth a visit on the way - quilting, garment fabrics, and home dec.

Oh yeah, in the same vein as SCRAP, look up FabMo (in Mountain View) and see if they're doing a distribution weekend while you're here - it's mostly designer samples of home dec weight, so good if you make bags or wearable art, and a mix of other donated stuff, just depends on the month.

-- Edited on 8/17/13 11:22 PM --

------
I've moved! Visit my new sewing blog at http://chiralcraft.wordpress.com

Do you sew from KnipMode? Join us at http://groups.yahoo.com/group/knipmode_english/


Debbie Lancaster


Intermediate
CA USA
Member since 9/18/02
Posts: 1985



Date: 8/18/13 1:23 AM

If you're going down to Carmel anyway, Exotic Silks/Thai Silks in Los Altos is just a short hop off of 280.

------
Debbie

tinflutterby

Advanced
CA USA
Member since 8/9/11
Posts: 277



Date: 8/18/13 2:34 AM

If you get to Carmel check out Findings. I always find something there. It is a jewel box of a store like Satin Moon so not worth a special trip but sweet if you are there.

Lori Githens

Intermediate
IA USA
Member since 8/24/02
Posts: 103

1 member likes this.




Date: 8/18/13 7:22 AM

Thanks everyone! That'll keep me occupied I'm sure!

Having a community like this is so nice. I remember when I was younger, everywhere we went, the first thing I would do was pull out the hotel yellow pages and look up fabric stores and machine dealers. Then try to figure out if they were close enough to go to. Now I just do a little homework before hand and know exactly where I'm going! (and if it's worth the trouble!)

As much as I miss the old days, sometimes technology is a wonderful thing!

Lori

------
Hello my name is Lori and I have SMAD

my latest love is Pfrancie, my Pfaff Performance 5.0 (but can't put my Bernina 153QE away !)

sfshaza


Advanced
CA USA
Member since 9/12/07
Posts: 305



Date: 8/18/13 11:28 AM

I hate to be the voice of negativity, but Findings is also closed. I don't want you to spend time looking for a business that is no longer there.

I agree that Harts in Santa Cruz is definitely worth a stop. If I lived closer, it would be a favorite shop. They have an online website and the last time I went down there, I chose the fabrics I wanted on the website and then bought them in person.

------
http://communingwithfabric.blogspot.com/
Printable Version
* Advertising and soliciting is strictly prohibited on PatternReview.com. If you find a post which is not in agreement with our Terms and Conditions, please click on the Report Post button to report it.
Break your Serger Out of the Box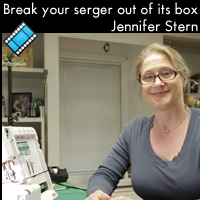 Sewing Basics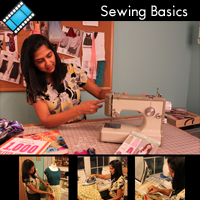 Vogue Patterns 8837

by: Graca
Review
Jennifer Stern The Perfectly Fitted Shirt by the Cup-Full Pattern ( Size 16-24(Cup B-DD) )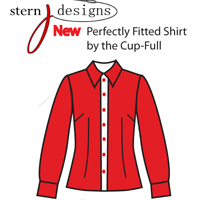 Buy Now
Sewing Workshop Chicago Jacket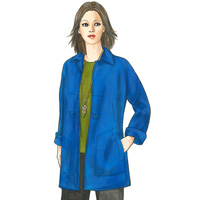 Buy Now
Vogue Patterns 8839

by: Sue Parrot...
Review