tourist


Intermediate
British Columbia CANADA
Member since 7/23/07
Posts: 6454



Date: 8/17/13 8:19 PM

And such different parenting "styles"! Coming back home from a short holiday, we had the opportunity to witness a few interesting things with kids.

The first one, I can't actually tell you what the kid was saying because it involved religion and an ethnic group and was so politically incorrect, it would surely offend someone. One of those where the parent was undoubtedly cringing inside but will retell the story 10 years from now in front of the kid and be able to delight in making him squirm! Anyway, the cute 7 or 8 year old was asking dad in that innocent way that only kids can. Dad replied clearly but quietly. Kid asks a follow up question and again dad, being a good dad, answers. When the kid can't resist asking yet another clarifying question, dad gets up and bundles the kid outside with a hearty "let's check out that playground!"

The second one has us relaxing in the BC ferry buffet on a gorgeous day with the room only 1/3 full. We have the best seats in the house, gazing out on the water while relaxing with extra desserts and coffee. Kid #2 has a computer with a game of some sort going. Surprisingly the computer was not noisy, but the kid (9 or 10 years old) kept making sound effects, chattering at full volume and generally being about as annoying as a kid can be. Parents (2 parents, one kid) occasionally mildly threatened to put the game away but never followed through. Eventually (this is a 1 1/2 hour boat ride, folks) they resorted to "shhh! " They shushed until their shushing became at least as annoying as the kid's noise.

I try not to judge, honestly I do. And when DH complained to me I even snidely replied "luckily, our kids were perfect, huh?" but really. Really! I truly hope each of those parents reap what they sewed.

------
http://bgballroom.wordpress.com to follow the progress on my next ballgown.

Kwaaked

Beginner
Member since 9/25/12
Posts: 1099

2 members like this.




Date: 8/17/13 10:38 PM

Well, I talk to my toddler in public and get dirty looks for interacting with her and constant "Excuse me? Were you talking to me?" (No, my kid) and the disgusting "oh" and I have the 14 year old that chatters about video games, with sound effects.

As a parent, unless I leave them home, I am going to annoy someone. My kids aren't rude, but they aren't silent either.

I'd rather hear kid noises then someone calling people old, fat, commenting on the color of their skin (all heard from one kid at the radiation center my dad goes to), whining, screaming, being rude and the myriad of other things that it could be.

And I DO get it, believe me. I may have kids, but I don't really like kids (at least not mine).

BrendaR

Intermediate
Virginia USA
Member since 6/13/13
Posts: 565





2 members like this.



Date: 8/17/13 11:01 PM

It's funny what you said about the parents being at least as annoying as the kids. I find that's the case more often than not. The kids need to be exposed to the outside world in order to learn how to behave, and they should not need to be "pacified" with a tablet or computer (the equivalent of letting the TV be the babysitter at home). I cut a lot of slack for young kids. They only know what they observe.

JTink


Intermediate
Member since 4/20/08
Posts: 6217

8 members like this.




Date: 8/18/13 9:24 AM

Oh boy, this is a subject I could go on about all day long! This age of entitlement has allowed this kind of behavior to take over. I was in a small, local fabric store a few weeks ago. There were two clueless young women there with a total of 3 kids. The children were all maybe 3 year and younger. The oldest girl was running up and down the isle stopping her shoes on the wooden floors. I mean stomping. It was nerve wracking. Within ear shot of the women, I mentioned how annoying that was. Nothing happened.

I'm sure the mother didn't mind it, she was able to locate her daughter through out the store, without even looking, and didn't have to be responsible for making her stay beside her and behave. At one point the child came running towards me. I looked straight at her(and she knew I wasn't happy), and said "That's enough!". She turned around and walked back to the other side of the isle. Within seconds, it started up again. Every time she got sight of me, she would stop. This went on for over 20 minutes.

The little boy, who didn't look to be quite 2 years old, went up to the display window and managed to push part of the display to the floor. Not long after that, the clueless ones slowly made their way out the door with not so much as a "we are sorry" to the manager for messing up the display.

What makes things so difficult, these types of people feel it's their children's right to be like this and everyone else just needs to get over it. Not gonna happen with this old woman.

I this on Facebook today: "When I was a kid, they didn't call it "Behavior Disorders", they called it called "Being a little Brat"!

Do you remember back in the day, if your parents were told you were "gifted" by a teacher, you never heard about it. Why was this? It was because they didn't want you to think you were able to get away with anymore than the "normal" kid. Well today, it seems almost every child is "gifted". When the parents can't control the behavior anymore, and the schools are calling home about it, they just look for a new school. I know a situation like this happening right now, and school has just begun! The child is only about 5 years old.

Entitlement and lack of responsibility for one's behavior...Parent and child....Oh and we can add Pet parents to this too!

As you can see, this is a sore spot with me

gramma b


USA
Member since 7/25/08
Posts: 3127



Date: 8/18/13 9:48 AM

My little GD with the organically-correct mom piped up in a restaurant, pointing, to another table, "MOM....he's not eating healthy!!" We thought it quite the embarrassing payback for mom's rules--grandparents can't even spoil them with a cookie.

KathySews


Advanced
Michigan USA
Member since 10/1/06
Posts: 4020

4 members like this.




Date: 8/18/13 9:54 AM

Looking back I know we had several times when travelling where our child annoyed someone. I particularly remember him at maybe 2 singing the alphabet song on an airplane trip. We were so happy he was not crying it did not occur to me at the time that the singing might be annoying. No one said anything but I cringe inside now when I think of that. That same man just returned from a flight complaining about the baby behind him. It cried a bit but was laughing and playing and making noise. HA had to bite my tongue on that one

It's hard to know how a parent's day has been. Those video games can be a blessing. I loved them when I had fidgetty kids.

Oh, and I love my music and headphones.

Forgot to share this one. I was in Target the other day and happened by the back to school area. Mom and 3 kids. Kids were fine just excited about all the choices in supplies. Mom caught my eye as I walked by. The look on her face was priceless. She had hit her limit of fun. It gave me a good laugh. School cannot start soon enough for that poor girl.

-- Edited on 8/18/13 10:01 AM --

Andi


Advanced
New York USA
Member since 8/24/02
Posts: 1173

7 members like this.




Date: 8/18/13 10:22 AM

When I was growing up in the early 60's, we would go on train trips to see our relatives, about 8 hour ride. DSis and I dressed in matching dresses Mom made us, and DBro in a baby carriage (before car seats). So mom had 3 kids in tow under age 7. We would play "pretend", hand out "tickets" and get the entire train singing songs from the Sound of Music. People thought we were clever, and we would even get the elderly folks on the train to smile.

I think if that happened today I would think we would have been annoying and not clever.

I think we have gotten more territorial about our space, and since the advent of headphones, I think we expect more "quiet". Before headphones everyone blared their radios/boom boxes, and you jsut put up with it.

Interesting conversation

Kim12469


Beginner
Montana USA
Member since 3/27/08
Posts: 2394

1 member likes this.




Date: 8/18/13 10:47 AM

Think a lot of it has to do with desensitization. As a Mom I think it becomes a survival method for being able to tune out the noises and stomping, etc or else you would go nuts. Kids make noises. That being said though, there are parents who let their kids run wild like the fabric store example. That's different than kids sitting and playing games or singing.



------
http://kimsewsilly.blogspot.com/

Changma


Advanced Beginner
New York USA
Member since 2/20/12
Posts: 842

7 members like this.




Date: 8/18/13 11:01 AM

My DD had hissy fits VERY rarely, and usually in our home, but I remember one time when she was about 3, we had stopped at the supermarket on the way home from picking her up from daycare after work. We only needed a few items, so we got on the express line, and there were racks of toys and candy right next to it. She wanted something, i said no, and she threw herself on the floor in a a full-out screaming, kicking tantrum just as I got to the cashier. As the girl was ringing me up, the woman behind me ( whom I will give the benefit of the doubt-maybe she had a bad day) made a rather loud comment to "herself" about what an embarrassment this was. I calmy turned to her and said " I think she should be embarrassed, too, but she's only 3, so I doubt it. Me? I'm not embarrassed, I'm not the one having a tantrum!"

The cashier laughed, I paid for my groceries, and told my daughter we were
leaving. She proceeded to get up, quiet down, and take my hand.

She never had another tantrum, either at home or in public, so I guess I handled it ok.

Kids do NOT always do what we expect, so I try to cut the parents some slack. The only time I would say anything is if the child was directly engaging me- svreaming at me, poking me, etc. Otherwise I let it go.

lisalu


Advanced Beginner
Georgia USA
Member since 10/5/08
Posts: 2267





4 members like this.



Date: 8/18/13 11:22 AM

Quote:
And I DO get it, believe me. I may have kids, but I don't really like kids (at least not mine).

Really? That is so sad. I feel sorry for your children.

------
Jim (Singer 301), Margaret (Singer 201-2), Betty (Singer 15-91), Bud (Singer 503), Kathy (Singer 221), Liz (Singer 221 Centennial Edition)
http://runningstitches-mkb.blogspot.com/
Printable Version
* Advertising and soliciting is strictly prohibited on PatternReview.com. If you find a post which is not in agreement with our Terms and Conditions, please click on the Report Post button to report it.
Blueprints to Blue Jeans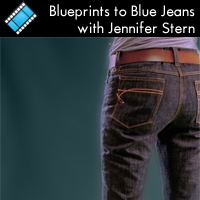 Fun with Fitting - BODICE w Darts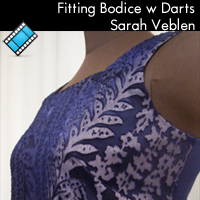 Burda 9645

by: JanElise
Review
Megan Nielsen MN2102

by: laurajanef...
Review
Petite Plus 202 Pattern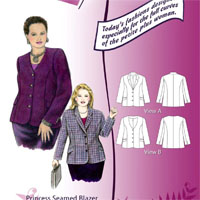 Buy Now
SewBaby Double Duty Bag Pattern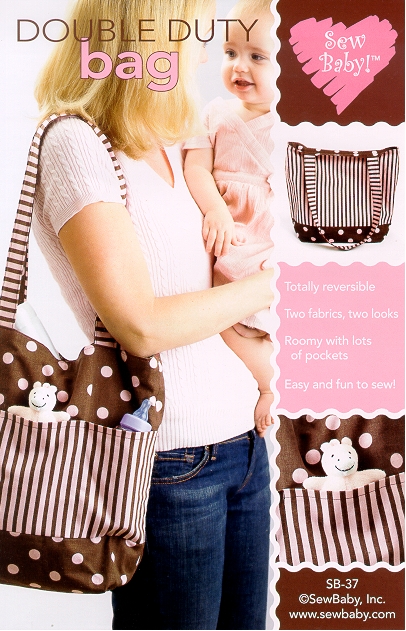 Buy Now