Carleen52

Advanced
Ohio USA
Member since 6/30/07
Posts: 35



Date: 8/19/13 10:43 AM

I could really use some advice. 11 wks. ago I took my machine into Sears for the annual cleaning before my extended warranty ran out. 2 wks. later, as they brought the machine out, it crashed to the floor when the bottom of the box opened. It had a thin piece of plastic on it, but no other packing. It was filthy and had scrapes across the back. I immediately sent it back. 2 plus wks. later, it was returned, minus the foot, and would not sew. The straight stitching developed thread nests and the decorative stitches wouldn't form properly. I again sent it back, then 3 wks. later get a call that they need the power cord. I asked if that meant that in the 7 wks. they had the machine, it had never been sewn on, and they said yes. I instructed that they return it, and took it to my local Janome repair person. (Lots of back and forth with Sears going on, but I'm trying to be brief). He told me that he was afraid that the casing (internal metal frame) was cracked, and it might not show up until 6 months down the road, and he really couldn't recommend that it be repaired. Lots more with Sears, and I finally contacted the BBB. Sears said they wanted to replace my machine Apples for Apples. I gave them suggestions after they asked me. Now they have offered a $699 Sears card, OR, I can send the machine in for them to repair, and they would give me a free Extended Warranty Sears has NO compatible machines, and I don't want to send them the machine again. I do alterations as a side job, and have turned down several jobs, because my 26 yr. old Singer isn't up to the work. I have been without my machine since June 3, and I just don't know what to do. This is big in my life, but probably nothing to Sears. I am open to any suggestions anyone has.

Maia B


Advanced Beginner
Illinois USA
Member since 10/27/10
Posts: 4797

1 member likes this.




Date: 8/19/13 11:41 AM

How old was your machine? Purchase price? Any idea of its value (in good working condition) now?

Personally, I would not want the broken machine back. Sounds like it was really abused. I wouldn't trust it to be repaired 100%. So I would be wanting Sears to provide me with an equivalent replacement. Since they have no such model, they need to give you the money to replace the machine. If it works for you to accept Sears credit (and spend that on Sears merchandise) and buy your replacement machine elsewhere, fine. I only buy appliances at Sears, which is 5 minutes from me, so unless I happened to be in need of a new appliance, that wouldn't work for me. I'd want a check or for them to pay for a replacement from Janome.

You can search the Janome site for what you consider the equivalent of your machine, and maybe the Janome dealer can verify that to Sears.

So sorry that happened to you. Since they kept your machine for weeks, doing nothing for it, I would never want to deal with their service dept again.

Best of luck getting a satisfactory replacement and back to sewing as normal!
-- Edited on 8/19/13 11:43 AM --

------
🌸 Plenty of machines, mostly Berninas 🌸

cruzer2013

Intermediate
Member since 8/11/13
Posts: 417



Date: 8/19/13 11:47 AM

What model is your Janome?

Carleen52

Advanced
Ohio USA
Member since 6/30/07
Posts: 35



Date: 8/19/13 12:03 PM

This is a Sears Kenmore 19606, made by Janome. I paid $610.92 in 2007 (on sale from $649.99). The machine worked great - I was only having it cleaned because my warranty was expiring. It has 3 alphabets, upper and lower case letters, and several hundred decorative stitches. Sears no longer carries the quality machine that mine is.

poorpigling


Advanced
Texas USA
Member since 12/28/07
Posts: 11070





2 members like this.



Date: 8/19/13 12:04 PM

You could never get a replacement from them for that model as they no longer carry it. In fact a lot of us got ours on clearance price probably around 2 to 3 hundred..

SO if I were you.. I would take the gift card.. and resale it on CL for a discount.. then take the money to put on a Janome .. Janome makes /made the Kenmores anyhow.. so they will have a like or similar model..

Ideally.. Sears would just give you a check.. but my bet is they won't no matter how much you complain.. YOU could take them to small claims court but what a mess that would be..

I would not want your machine any longer fixed or not now.. so go get a Janome.. OR any other machine you like new.. If you are truly short on funds right now.. perhaps you can find a decent machine on Craigslist..

ThePadre

Advanced Beginner
Pennsylvania USA
Member since 1/27/09
Posts: 836

2 members like this.




Date: 8/19/13 12:18 PM

What poorpigling said.

Sears is out of the sewing machine business, so your best bet is to take the cash and get a new machine from a reputable manufacturer.

Karen31


Advanced
USA
Member since 1/25/09
Posts: 1301

1 member likes this.




Date: 8/19/13 12:31 PM

I'd see if I could go higher up the food chain, i.e. to store mgr at least for a refund. If it absolutely will not happen and you don't want to go to small claims court take the credit. You could get another machine and try to sell it new. Then I'd take the $ and buy one from a good well reputed local dealer (ask around, friends, fabric store employees, etc.) who do the service themselves. I do like getting my appliances from Sears, perhaps there are other things, tools, appliances, whatever you could use the credit on.
But I won't buy sewing machines from anyplace that has to ship them somewhere else for service. You always risk damage in shipping as you have certainly done, shipping, handling, or care/tlc, incur time without your machine (and if it does have something wrong and turns out to be just a user error thing you'll never know because no one can show you, what could have been a 15 minute stop can be weeks without your machine and you'll still have the "problem" because you don't know what you did wrong and it worked fine for them - whoever "they" are, wherever they are....). And - you can't show/explain to them what the machine is doing. Dropping it off at the svc. center you have no contact whatsoever with who's going to look at your machine to explain and show what's happening, there's a communication gap and if the problem is not communicated effectively "they" may not even "get" what needs to be done. I hate to sound so negative, and disclaimer I do work p/t for a dealer, but an acquaintance of mine works for that store's parts/service dept., is always complaining about customers and the stupid things they do/don't know, I can guarantee she knows nothing about sewing or sewing machines and even knowing her personally I wouldn't trust her to competently convey what's really happening with my machine and the whole attitude of not caring clearly has transcended much handling of your poor machine.

Sorry to vent. I hope you get this resolved with a satisfactory happy ending! Even though Sears is out of the sm business, the Janome made machines under the Kenmore brand were great machines. Long as someone didn't mess 'em up!

------
Karen

M.S.


Intermediate
Member since 3/6/09
Posts: 1257

1 member likes this.




Date: 8/19/13 1:11 PM

If you can use your Sears credit for online purchases, there are some decent machines there. They are sold thru Sears thru other merchants. There may be some Janomes. I haven't looked in awhile, though.

M.S.


Intermediate
Member since 3/6/09
Posts: 1257



Date: 8/19/13 1:13 PM
beauturbo

Advanced
California USA
Member since 5/2/09
Posts: 3727

2 members like this.




Date: 8/19/13 1:55 PM

Don't even have them or anyone else try to fix anything as long as they will pay you to get something comparable. And sounds like that is what they want to do too. Once a machine has had a drop and hit the floor like that, it may never be the same, no matter what anyone does or how much money sunk into it. And sounds like they even told you that. Just accept a check instead! Once you got that, then you could put that towards something new, or even go out and find and buy a used machine probably just exactly like your 26 year old one you really liked instead. That is what I would do. Just make sure the check, really is enough to get another machine, just exactly like your 26 year old one, in case you need/want to do that with it.

I too think you need a check for the amount and not a just any kind of Sears Card in any way, as you need a sewing machine, and to be free to get that anyplace and in any manner you wish, not something else they may just happen to sell at Sears (like clothes, garage tools, washing machines or such) instead.
-- Edited on 8/19/13 2:06 PM --
Printable Version
* Advertising and soliciting is strictly prohibited on PatternReview.com. If you find a post which is not in agreement with our Terms and Conditions, please click on the Report Post button to report it.
Create a Jacket Muslin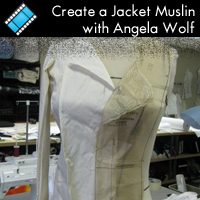 Bust Adjustments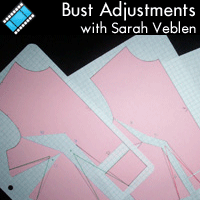 Butterick 5281

by: tanyamaile
Review
SewBaby Travel High Chair Pattern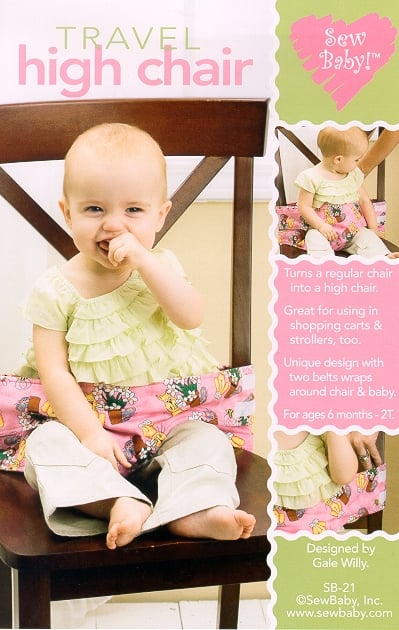 Buy Now
SewBaby Travel Nappers Pattern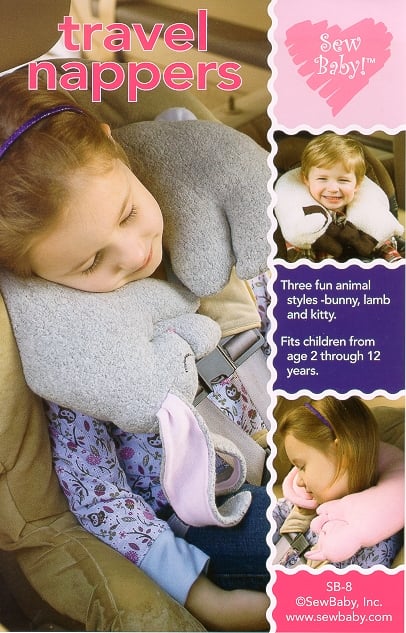 Buy Now
No Pattern Used 509-1016

by: Miss Fairc...
Review