JOshiro


Member since 5/14/05
Posts: 267
Skill: Intermediate
Body Type:




Date: 8/21/13 0:17 AM

I'm ready to throw my Janome Coverpro 1000 out the window. I hate its uneven tension, inability to cross seams, inevitable dropped stitches. I've owned this monster for 2+ years, and I've wasted hundreds of hours of my life troubleshooting it, reading about troubleshooting it, tweaking every possible setting, using 4 different stabilizers, changing needles, hammered seam allowances, cut the seam allowance to flip one the opposite direction... No, I tried everything anyone has ever posted on the Internet to fix this problem and it does not perform.

I even have nightmares about the loopy threads and tangles. No joke.

Currently, it's at the dealers for a professional evaluation and tune-up, but I have low hopes of it ever working without skipping stitches. Anyway, while I was at the dealer, I asked for a price quote on a Babylock coverstitch (~$1K with trade in) and also called another dealer farther away, not realizing that they don't give price quotes via phone.

I know this has been hashed out before about why must I drive 2 hours just to get a price quote, and I'm not trying to revive that discussion. It's just that Dealer #2 said that they are having a Really Big Discount on Babylock because of the state fair specials (they run a booth at the fair and the regular store has parallel discounts). Rumor has it that Babylock discounts are best at sewing expos and similar events, so I'm sorely tempted.

BUT! the store (and the fair) are ~80 miles from me, and I am trying to decide if it's worth my time, my family's time to go (if we're going to go that far, we'll spend the day in the cities, spend $$$ at the fair food and rides, burn the gas, etc). And I'm still trying to reconcile the thought of spending that much money on a coverstitch machine.

Does anyone have ANY idea what the discount might be? What would be considered a really big discount for Babylock? What's a "standard" discount? I realize I'm apparently asking for hush-hush trade secrets, but a ballpark figure would be most welcome.

Feel so clueless...! Frustrated! Hate my coverstitch! Gahhh....


LynnRowe


Member since 3/9/09
Posts: 11276
Skill: Advanced



In reply to JOshiro

4 members like this.



Date: 8/21/13 0:40 AM

I see a Babylock coverstitch (BLCS2) in your near future.

I also see many nights of happy dreams of you coverstitching anything and everything that holds still long enough.

About the cost; how much is years of joyfully coverstitching with NO tension adjustments going from lace to knits to denims and back again worth to you? How much is enjoying CSing worth to you? How much is wanting to change threads instead of sewing everything only in whatever thread colors you have on your CS machine worth to you?

How much have you already spent in time, money, frustration and anxiety?

Been there, done that, love my BLCS, not going back.

As for the fair vs local dealer, tough call! I prefer supporting local whenever it's reasonable to do so. But in all the years I've had BL CS and sergers, I have never needed any help or tech support for any of them. A cleaning every 2-3 years and that's been it, and that's out of my own pocket regardless where I take mine. So if the discount was worth it, or the family would enjoy the outing, I wouldn't say no to going to the fair.

But if you'd be more comfy with local support even tho you may never need it...

Have you spoken with the local dealer about getting some swag tossed in with your purchase? You will want the BLCS clear foot, and maybe a binder, or a store credit for some goodies?

-- Edited on

8/21/13 0:41 AM

--

------
I heart Woo (HimmyCat). Until we meet again, my beautiful little boy. I love you.

Addierecoy


Member since 5/30/13
Posts: 764
Skill: Intermediate



Date: 8/21/13 7:46 AM

I'm sorry about your machine.

As to the State Fair, I live near Iowa and did buy a machine at their state fair quite a few years back. I did know what I wanted when I headed in there, a 4 thread Juki serger (like I said a long time ago, but I do still have the machine, and still love it). I also had a strategy.

I looked at the one I wanted, looked at others, came and went several times, even whined a bit, and ended up with a great price. I paid about 20% less than a friend who bought the same machine from a good dealer in another state about the same time.

I actually thought about doing the same thing this year looking for a coverlock machine, but just didn't have the time. Hmmmmmm.....

Vicsguy


Ohio USA
Member since 5/17/09
Posts: 224
Skill: Advanced Beginner

4 members like this.




Date: 8/21/13 8:43 AM

Sewing machine prices are negotiable. Go into the local dealer's store and drop $800 cash on the desk as an offer. I'll bet you they won't walk away from a reasonable cash offer sitting right there on the desk.

Lori Githens

Member since 8/24/02
Posts: 129
Skill: Intermediate



In reply to Addierecoy

1 member likes this.



Date: 8/21/13 9:01 AM

Addie,

I was at the Iowa State Fair this year. All that I saw was Metro Sales and they only had the Janome 900 there. In the old days there would be several dealers there and the highlight of the fair for me was seeing the latest machines and getting brochures. Ahhh, the good old days.

I'm lusting over a Babylock as well. I have a Elna 945 that coverstitches well most of the time, but not always. I have two dealers nearby, one did give me a price quote via email $1400, the other, I need to go in and see. But they are both primarily quilting shops and have to special order the machine in ( don't even have floor models) so I'm not hopeful to get much less than msrp

------
Hello my name is Lori and I have SMAD

my latest loves are Pfrancie, my Pfaff Performance 5.0 and new baby Beatrice Bernina 560

a7yrstitch


Texas USA
Member since 4/1/08
Posts: 7516
Skill: Intermediate



In reply to Lori Githens

Date: 8/21/13 10:56 AM

I think you pinned the problem with the 'special order' price.

None of the dealers within 100 miles had a BL coverstitch in stock. One even wanted to sell me a traded in 'other' brand serger that could convert to coverstitch.

Ordering a BL coverstitch was going to put the price out of consideration. And it seemed reasonable to me that ordering would be more expensive - isn't it on most things?

Hubbie dropped in at an out of town sewing shop that I am well acquainted with and purchased an in stock BL coverstitch machine for me. The price was about four hundred less than the local 'will order' prices. Ordering from the nearest BL dealer was not an option.

Check the BabyLock website for upcoming events. My BL serger was event priced after being used at a two day seminar. The subsequent pricing brought the price down to a somewhat more acceptable range.

------
I have no idea what Apple thought I was saying so be a Peach and credit anything bizarre to auto correct.

suesewserge

Member since 4/21/11
Posts: 274



Date: 8/21/13 11:51 AM

Sorry about your problems, luckily I've had none with a Coverpro but that doesn't mean I wasn't highly attracted to the new Babylock Ovation. But that's a combo machine and way more than we're talking about here (or than my budget would allow).
That said, I would not purchase a BLCS untried. I know sooo many people who love their Evolves/Evolutions that convert to coverstitch, maybe they rarely use the coverstitch, but I've been on the demo at the dealer I'd buy from and looked at the samples in their book, and used a friend's and imo the stitching was not acceptable. It simply was not a good straight stitch, it wobbled, bot legs (used two needle thread versions) on knits or wovens. I would not have sewn that onto a garment I made, a twin needle hem would look better.
That said, maybe the coverlock only version has a better stitch, like when a sm with a wide stitch doesn't form straight stitches quite as perfectly as a machine that just straight stitches.

But if I were that upset with my machine, 80 miles wouldn't stand in the way of getting one that worked for me. I have driven that far when I could get nearly as good a price for a new model at a local dealer 6 miles away and instead bought a floor model from another dealer that far because their service was so superior and the model already well proven I didn't think it would be a worry (I was right).

No one can guess or estimate what the discount or price may be at the fair or in store by same dealer showing at the fair. There are just too many variables, i.e. cost of doing business where they are, discounts they get from manufacturer that could be tied into how favorably they can price, etc. Good advice to offer cash and ask for goodies included. But I would call to see if there's one you can actually try.

diane s


Oregon USA
Member since 8/24/02
Posts: 5226
Skill: Intermediate

3 members like this.




Date: 8/21/13 12:03 PM

My local store will beat state fair and sewing expo prices by 5%.

------
My grandmother taught me to sew when I was 10, and I've been sewing ever since.

JOshiro


Member since 5/14/05
Posts: 267
Skill: Intermediate
Body Type:




In reply to LynnRowe

Date: 8/21/13 1:12 PM

LynnRowe, your message almost makes me weep. Yes, yes, yes, to everything you asked. But a thousand bucks... It is a lot of money. Amortized over 10 years, it's not a lot of money. What is my frustration worth? What is it worth to have a great garment ruined by bad coverstitching? I have been rolling these thoughts around in my head for several years.

This AM, I was able to talk to an old friend who lives much closer to the fair than me. She is heading there this week, and assuming she has the time to check out the vendor (she's a representative of sorts of the fair and often gives media interviews, etc), she will report back!

Vicsguy, I agree that fistfuls of cash is the way to negotiate the best deal.

Thanks, everyone, for your opinions.


reneeb4930


Canada
Member since 2/10/08
Posts: 252
Skill: Intermediate



In reply to JOshiro

1 member likes this.



Date: 8/21/13 3:18 PM

The babylock coverstich is Worth every penny each time I use it. Before I had a Janome coverstich1000. I hated her: skipped stiches when going over a seam. tension problems etc etc.

When I bought my babylock no problems at all and with any kind of fabric.
Printable Version
* Advertising and soliciting is strictly prohibited on PatternReview.com. If you find a post which is not in agreement with our Terms and Conditions, please click on the Report Post button to report it.
Online Class
Beginners Guide to Dyeing Fabrics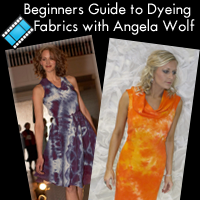 Online Class
Sewing Basics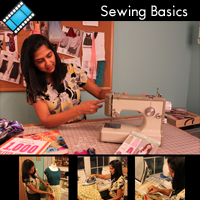 McCall's 6752

by: Erin Sooit
Review
No Pattern Used No Pattern Used

by: Al Johnson
Review
SewBaby Double Duty Bag Pattern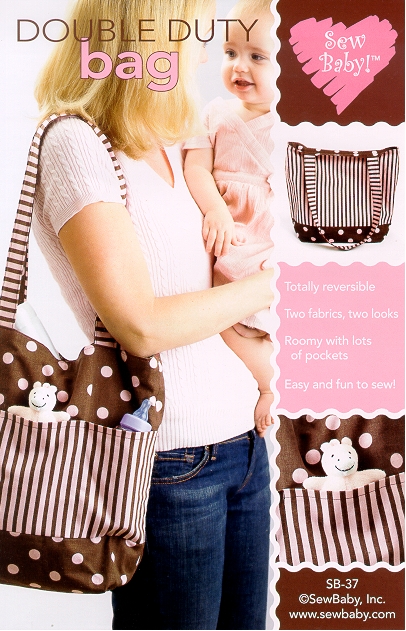 Pattern Details
Jamie Christina Hooded Scarf Pattern (JC307HS)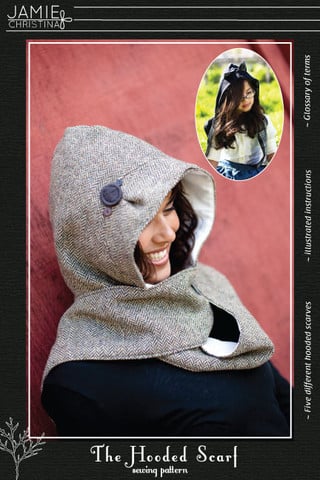 Pattern Details