LDT2011


Intermediate
UNITED KINGDOM
Member since 11/18/11
Posts: 741



Date: 8/22/13 5:33 AM

I've found these edwardian blouse patterns
ladies sleeveless blouse
Ladies Shirtwaist
But I'm a little confused it doesn't mention closures...are they supposed to go over the head or button up somewhere?
Can't find any reviews from people who have used this pattern to judge...

------
'The purpose of most fashion is to be ostentatiously non-functional.'

beauturbo

Advanced
California USA
Member since 5/2/09
Posts: 3431



Date: 8/22/13 9:28 PM

I would not use them, as I think they are just there more to show you how the pattern pieces might have been shaped for some blouse.

The first one says to 1/4 size but 1/4 size of what, what size person or doll would that be- unknown. The second one is not to a particular size either, and looks like from a book that was using some kind of old measuring and pattern making system, that had strips of cardboard or wood rulers just labeled with all those !/2 numbers on them. So I don't think those #'s are even inches or cm at all.

I have a lot of actually old real sewing patterns of the time, those would be more easy to sew from, so maybe just look for one of those instead, that actually even starts out the right size for you, or look for someone whom may have scanned one of those in a particular size and put it on the internet for download free instead. And hopefully with some sewing instructions with it. It would make things so much more easy for you that way. Also, there are lots of sewing books of the time, that actually would have pattern diagrams to all sorts of scales and at least a little bit to a lot better directions for drafting something out.

Or maybe just use some more modern reproduction pattern instead even.

The first blouse if the collar was as pictured, the button front is fake there, and not opening and would to have had to have buttons up the back instead. The second one, the pattern shape shown does not even match to the picture at all, just because the picture of the waist/blouse there has deep tucks all though it, and the pattern view, does not even have that incorporated into it at all. So I think just too hard to do it, from just those at all, you really do need way more than that.

Kwaaked

Member since 9/25/12
Posts: 898



Date: 8/22/13 10:18 PM

Both button up and the first one says with Mother of pearl buttons.

The scale is on the pattern. This looks like a repro of one in a magazine of the time, and I have a few that look like this (although the site has been cleaned up and digitized). You would then rescale it from that one on the pattern and size accordingly.

People were ALOT smaller then. You're likely looking at a top that would fit a modern day 10 year old.

KiwiWendy


Advanced
International AUSTRALIA
Member since 8/24/02
Posts: 2894





Date: 8/22/13 10:30 PM

the patterns of that time assumed you knew how they opened, and already had enough knowledge to work with the shapes.

I think the first one opens at the back as the collar is cut CF to fold and there only collar seam is at CB.

With the 2nd pattern. the front pleats are allowed for in the pattern piece but not marked on the pattern - compare the width of the front and back pieces to see the difference in volumes. You would make the pleats in a location that suited your personal figure, possibly allowing a wider seam allowance at the shoulder to do that.

Again the assumption at the time would be that you would have enough existing knowledge to adapt this to your figure & with what openings & where. This doesn't help us now but perhaps museum collections have photos that could help you figure it out - or pics of antique garments being sold on ebay.

The patterns are bound to have been used by someone in the costume or re-enactment but not necessarily by anyone who blogs or is a member of PR

------
Sydney, Australia

LDT2011


Intermediate
UNITED KINGDOM
Member since 11/18/11
Posts: 741



Date: 8/23/13 3:39 AM

Can you suggest an alternative pattern? Even something modern that can convert to look right?

------
'The purpose of most fashion is to be ostentatiously non-functional.'

Geep

Intermediate
UNITED KINGDOM
Member since 1/23/09
Posts: 18



Date: 8/23/13 6:44 AM

How about Butterick 4049? It OOP but there seem to be a few on ebay.
I agree with the other posters unfortunately, I think the pattern diagram is a guideline for someone who has a lot of experience and would probably be a very frustrating project for a beginner.

Gemma

beauturbo

Advanced
California USA
Member since 5/2/09
Posts: 3431



Date: 8/23/13 1:47 PM

Folkwear patterns has always had some good ones. Maybe something like this:


http://www.folkwear.com/romantic.html

I actually do have and have bought and paid for (a whopping $90 each even) Frances Grimble's two huge 1990's published paperback books, "The Voice of Fashion" and "The Edwardian Modiste" in those she has several hundreds, of outfits of the time culled from the old 1905 American Garment Cutter Instruction and Diagram Book and issues of the "Voice of Pattern" magazine from/up to about 1906. Unfortunate, not real paper patterns in there either, more diagrams with all the pattern shapes to scale with one another, but to get scaled up to your particular size, then you got to use a some old pattern scaling systems involving lots of hand made scale rulers and such. so great to look at, and see how everything was constructed, and really just not quick and easy to turn into a useable paper pattern at all though. But if you can find either of those at more a public library anywhere, and think you would really do that, then for sure check them both out and read and enjoy!

I have made up a bunch of stuff from the time, late 1800's to maybe early 1920's, but in the end, I choose to use a real paper pattern just from that time instead. I find the Butterick ones or Ladies Home Journal pattern ones in the real pattern envelopes much more easy to use, and they can even be your size to begin with! They don't cost much, even as an old item, I think most times I paid something between $6 and $15 tops for them. They are real tissue paper patterns. They have no printing on them though,and were sold precut, with only notched and cut marking in them, but still much more easy to use than only a diagram in a book.

If you want to get into the early 1920's, by that time all McCalls sewing patterns even had real printed paper patterns on the tissue paper, and fold out instruction sheets too, just like all today's Modern Patterns too, so McCalls was really way ahead on everyone else on doing that!
-- Edited on 8/23/13 1:50 PM --

sew4grands


Intermediate
Member since 2/23/09
Posts: 252



Date: 8/25/13 4:01 PM

Patterns from the Past
-- Edited on 8/25/13 4:02 PM --

------
Nancy B.
I sew with 4 Brothers and a Featherweight
Babylock Serger

Printable Version
* Advertising and soliciting is strictly prohibited on PatternReview.com. If you find a post which is not in agreement with our Terms and Conditions, please click on the Report Post button to report it.
10 Clever Techniques To Help You Sew Like a Pro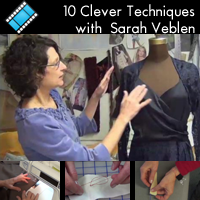 The Contemporary Couture Jacket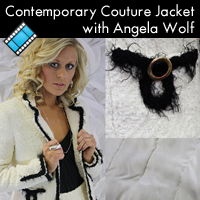 Kwik Sew 3740

by: Mollymax
Review
Islander Sewing Systems Renaissance Cape Pattern Pattern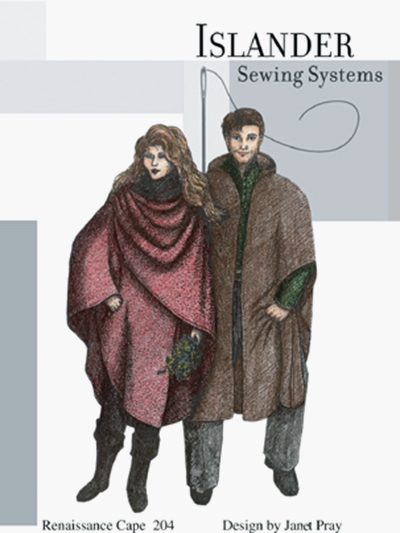 Buy Now
Victoria Jones Collection Men's Classic Hawaiian Businessman's Aloha Shirt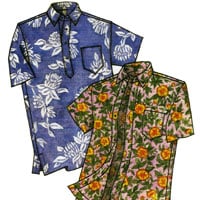 Buy Now
New Look 6643

by: prosthetic...
Review