nopes

Member since 5/21/12
Posts: 24



Date: 8/26/13 2:01 AM

So, I'm pretty beginning in terms of sewing. I've made a few garments which turned out well and taken a college course several years ago, but I'm only now getting into sewing as a hobby. I'm planning on making several dresses for this winter. I've chosen mostly a-line dresses, because I'm also losing weight, and as a pear shape, i know something fitted up top and loser in the bottom will fit me for longer.

But am I over thinking it? How easy is it to alter something to a smaller size that you've made? In my head, it would just be a matter of removing a bit of fabric from all of the seams. Which probably has a name I don't recall. Is it that simple, or is there something to it that I'm not considering? How do you handle garments you've sewn when you lose weight? What garments are the easiest to alter? Are there limitations to how much you can alter something? Are there other factors I haven't considered?

I should add that my body stays about the same proportion when I lose weight (even at a lower weight, it's still quite pear shaped). I may lose 1/2-1 cup size, but I'm not certain.

I know this is probably an obvious question, but I would appreciate any advice you have to offer.

chebre


Member since 4/4/09
Posts: 27
Skill: Advanced Beginner



Date: 8/26/13 2:51 AM

I read that if you lose too much (30 lbs?) that just taking it in won't work. But since it takes time to lose that much, perhaps you'll be tired of the dresses by then. Good luck on the diet though. I just started one this week and am using caloriecountabout.com


nopes

Member since 5/21/12
Posts: 24



Date: 8/26/13 3:00 AM

VERY helpful information. Its doubtful I could lose that much before the weather warms up again anyway. As all the patterns on fabric were on sale (couldn't bring myself to destroy pricey fabric!), I would be OK with just getting a season out of them before I repurposed the material or passed them on to someone else... assuming they don't look shameful

beauturbo

California USA
Member since 5/2/09
Posts: 4737
Skill: Advanced



In reply to nopes

Date: 8/26/13 3:27 AM

It depends on your body and where you might gain and or loose some pounds. I'm 5 foot five and have actually gained and lost pretty much the same stupid 25 pounds or so, maybe 3 or 4 times over my life time. Each time though, those same stinky 25 pounds just happened to all be, between the middle of my hips and lets say half way down to my knees. In that case if you were like me at all, you would be pear shaped if carrying an extra 25 pounds just right there and no where else, and just not not pear shaped at all, if just not! So kind of thunder thigh city, if things not going all that well. Hopefully, that is not going to ever be happening again though to me, but you never know. I don't know if you mean by pear shaped, that at all or not though.

Right now, I'm not pear shaped and have not been for quite a few years, but you never know, it might come back, if I'm not careful and slack off, but hopefully not ever If that is the case an also with you, then what you sew if it's going to fit you later or forever, just sort of depends on what it is. As in that case, your bust, waist, shoulders, ankles and wrists and arms, would not even ever change that much, no matter what. If it was almost any kind of dress (unless a more bandage style one) or A-line dress, or even a shirt or a top it probably would not matter at all, so you would be safe there. Pants however, in that case, maybe you really could have 3 sizes of them in your closet, over time back and forth. Things like a skirt with a waist in it, might matter or not, but not as much ever, as a good tight fitting pair of jeans or pants at all.

I don't know if you are like me in that way at all, or how many people could really just carry it mostly there at all, if you really were only 25 lbs or so overweight at all even. But if so, and that sounds familiar at all, then I don't think you are over thinking it at all, and instead you are thinking about it in the right way even. So in that case, if you are planning on it to change (either way- just there) sewing effort on things you would be able to wear about the same, no matter what, would kind of be even in favor, more shirts, and dresses, and the very least of all, just more tight fitting pants.

Not sure if that's helpful at all, for you, but has worked for me, and just the way it's always worked out, over time pretty much, but everyone's body happens to be different and if you are carrying some "extra weight" it could just be distributed more different each time too.

Go look at the inside waist band and back seam of a bunch of guys suit pants. Notice how they even have that "split waistband" in the back there, to make it easy to alter with. Also why guy's alterations are more easy than gals on most clothes and even cost way less, if you have to pay for it. If you were going to use real nice fabric and a lot of sewing time involved, and thought you might become "less of a pear shape later" it probably would be worth the time and effort to incorporate that same split back waistband, into any skirt or pants waist bands if you were making some. That is one way to look at it. The other way to look at it, is just accept the way you are at any moment and be happy with it, and just buy or make new things, if things change a whole lot later.

I actually did have a stack of jeans or jean like pants, to alter down at least 3 sizes once. I only got though only about 7 of them, as got tired of all that horrible extra work, and got really tired of pulling rivets to take in also side seams and front side seam pockets. I think most people would have actually given up, way before pair #7 even. But I stubbornly persisted. Then tossed the rest, and went shopping instead. If you just want to take in the back waist of some jeans or pants (unless you got a pocket to close to the back seam kind of issue) I think most times you are good for being able to take in up to, maybe most of the time at least possibly 2 inches there or so, any more than that and it's getting pretty iffy.

-- Edited on 8/26/13 4:17 AM --

Red Dragon


Australia
Member since 2/4/08
Posts: 854
Skill: Intermediate
Body Type:




Date: 8/26/13 3:54 AM

You might be as well making fewer items and putting them on higher rotation until you get to a goal/stable size and then remaking any you like. But... unlined skirts can be taken in OK, but you might need to move darts as well. A princess line dress may lend itself more to being taken in as your centre proportions will change as well as the sides, so you may want to plan ahead for that too.
Good luck with both the sewing and weight loss

------
Tracy, Canberra

Janome 7700QCP, Janome 4618QC, Husky S25 overlock/coverstitch

westmoon


United Kingdom
Member since 9/7/11
Posts: 751
Skill: Advanced Beginner



Date: 8/26/13 4:48 AM

My weight fluctuates a lot, both deliberately (I am currently in weight loss mode) and not deliberately (until recently I had a medical condition that resulted in repeated rapid gain and loss of weight).

My experience has been that Red Dragon's approach works better for me personally. I tend to sew (and buy) clothes for the season I am in (rather than a season ahead as some people do) and only what I want to wear right now to fit right now, with no real thought to altering it in the future. As a consequence I have a fairly small wardrobe and I wear whatever fits in very high rotation. That is OK for my lifestyle/workplace because it's far from a fashion parade where I work!

It helps as well that we have reasonably clear seasons where I live -- it may rain year round but we do have noticeable temperature and prevailing weather changes. By the time I've lost so much weight that a larger size really doesn't fit any more, I've already worn them to death and the season has changed anyway. For example, this summer I sewed a bunch of summer skirts and tops and most of those items are now too big. Since the weather is definitely creeping towards autumn here, though, it really doesn't matter as I probably wouldn't have worn them again this year anyway.

I do have a couple of items that I just love the fabric and it's held up really well to repeated washing. Those I've put aside to refashion next spring/summer. I try to keep those numbers low though because it's really not my favourite kind of sewing and I know that I'm unlikely to refashion a ton of things. I have to really love the fabric and really want to wear it again to put an item in the refashioning box.

------
http://sewingnovice.blogspot.co.uk/
One woman. One sewing machine. One giant stack of fabric. What could possibly go wrong?

marec


Arizona USA
Member since 5/11/08
Posts: 5317
Skill: Intermediate
Body Type:




In reply to nopes

4 members like this.



Date: 8/26/13 10:20 AM

Hi nopes, First, good luck on your weight loss and your sewing! I lose weight all over, and my shoulders/upper bust need additional fitting when I am not carrying the extra 10 lbs. It sounds as though we have similar body shapes, and gain/lose in a similar way too. For myself, I would sew some looser styles such as the Simplicity Lisette patterns so I could use the garment a bit longer. When I reached my goal weight, I would sew a fitted garment.

------
my blog: http://kf-biblioblog.blogspot.com/
Stylish 60- http://www.pinterest.com/maresea/style-evolution/

SheBear0320


Manitoba Canada
Member since 4/8/08
Posts: 5009
Skill: Advanced

4 members like this.




Date: 8/26/13 11:01 AM

I have been on this journey for the last 5 years -- I have lost over 80 lbs in that time and have gone from a 2XL to a L in most of my RTW clothing. For patterns I've gone from starting with a 22/24W on top to a 14/16 starting point on top. On the bottom I've gone from a 26/28W to an 18/20 as a starting point.

I don't lose my inches proportionately (is that even a word) -- waist up loses at a much higher rate than waist down. This is what I've learned from this whole process (all just my personal experience):

* Dresses with princess seams are easier to fit initially and also allow for lots of alterations as I lose weight -- McCalls 5890 is a dress I made and then have altered several times to keep it wearable. There does come a point when it can't be altered anymore -- this one is starting to get too big through the shoulders and armholes so I will likely cut off the top and make a skirt out of the bottom portion.

* Skirts with lots of seams (gored or pieced) offer lots of space for altering. I've been making elastic waist skirts lately but since I prefer a serge and flip elastic waist rather than a casing elastic waist, altering becomes a little more labour intensive when I have to take in the waist -- but it can be done. There were times that I just cut off the waist and then did the alterations and put on a new elastic waistband -- having lost bulk the skirts were hanging longer anyway so shortening them didn't make a difference.

* For pants, I've only made workout wear and pj bottoms -- for the workout wear I started out making them snug and as I lost weight they just became less stretched and when they became loose I took in at the seams that worked. Since these are just for around the house, fit didn't have to be perfect. I haven't ventured into the world of dress pants or jeans -- I don't have the type of body that looks good in pants for the most part. My waist is at least 15" smaller than my fullest hips which makes fitting interesting to say the least -- I may venture into the search for the perfect fitting pair of pants once I reach my goal weight. For now I wear tights and skirts in the winter and have a few pairs of the Coldwater Creek knit jeans which have provided the best solution so far.

* I find tops the hardest to alter as I've lost weight -- at the very beginning I lost a couple of inches off my full bust measurement but since then the full bust measurement has remained the same while my ribcage, abdomen and upper bus have continued to shrink which means while the bust may still fit on tops I make, the shoulders and armholes become droopy and baggy. Some of these issues can be addressed by taking up at the shoulder seams or adding "design feature darts" at the neckline in the front and back. Of course this involves removing the neckline treatment and sleeves or armhole finishing, making the alterations and then re-applying the finishing treatment. Whether I go to this much trouble depends on how much I like the fabric I used in the top -- sometimes it's just easier to alter the pattern and make a whole new top.

Don't know if that helps at all -- good luck with your weight loss journey and its accompanying sewing adventure. I find approaching the alterations one step at a time is the best way to go. It can sometimes seem very overwhelming.



------
Sheila
"sewing very slowly to fill an empty closet"
2014 Stash Tally: 106.625 yds out/145.125 yds in (net +38.5 yds)

2015 Stash Busting:
84.125 yds sewn (as of 11/22/15)
121.25 yds purchased (as of 11/22/15)




kkkkaty


Utah USA
Member since 12/7/05
Posts: 2818
Skill: Intermediate



Date: 8/26/13 11:01 AM

So many good suggestions! My only addition would be to suggest that you could be a smaller size on top than on bottom; you may want to flat-measure the pattern in the bust area or shoulder area to see.

------
Viking Lily 545
Viking Ruby
Bernina Activa 210
Brother 1034d


nopes

Member since 5/21/12
Posts: 24

2 members like this.




Date: 8/26/13 6:37 PM

Tons of awesome suggestions and advice. You people are fabulous. And this place is wonderful
Printable Version
* Advertising and soliciting is strictly prohibited on PatternReview.com. If you find a post which is not in agreement with our Terms and Conditions, please click on the Report Post button to report it.
Online Class
Fun with Fitting - BODICE w Darts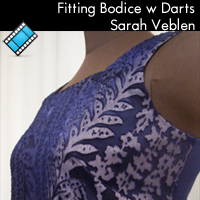 Online Class
Altering Pants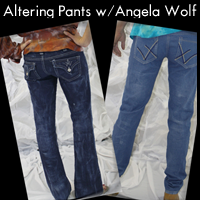 McCall's 6747

by: grays08
Review
Sewn Square One Small Change Pattern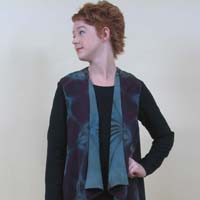 Pattern Details
Candice Paper Pattern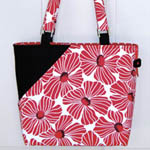 Pattern Details
République du Chiffon Viviane

by: chrystalmc...
Review