SewLibra


Intermediate
California USA
Member since 12/2/08
Posts: 713



Date: 8/29/13 1:00 PM

I'm not sure if I have a problem with my new Brother 1034D serger, or if they are all like this. I have a Janome 9102D Harmony serger that I used for 9 years, so I am not new to serging. I rarely had to change the tension on my Janome, and if I did it was just a little on the upper and lower loopers. The only reason I bought the Brother 1034D was because the Janome was such a pain to thread the lower looper, with my eyes not as good as they used to be. I also wanted the free arm and extra feet.

I have been using my 1034D for about a month now, and almost every fabric I try the loops stick out from the edge of the fabric. I tighten both loopers a little at a time, but leave the needle tensions alone. The tensions are so sensitive too! If I go a just a tad too tight, then of course the fabric edge rolls. Should I be changing some other settings? Is it just me (operator error) or did I get a lemon?
-- Edited on 8/29/13 1:02 PM --

------
SewLibra
Brother SB4138, Bernina 1008, Brother 1034D, Janome Harmony 9102D



beauturbo

Advanced
California USA
Member since 5/2/09
Posts: 3514





1 member likes this.



Date: 8/29/13 1:59 PM

If that happens to me on any serger, anyplace, the very first thing I do before even bothering to change any thread tension anywhere,on any threads, is just to change my cutting width. As in make that knife further away. If you got some loops hanging over the edge of something, to make them go away, most times that is just much more quick and easy to make a tad bit more distance between the needles and the knife. That is not to say I can't thread up a machine, and change thread tensions one at a time, and all over the place for all sorts of fabrics either, but why ever do that if you might not even have to?

So, I think you should start playing with your stitch width/cutting width control as sounds like you are not even doing that at all. Some setting in some book someplace, would not be the same for some fabric, just no matter what kind of fabric it was even. So maybe try that first.



Mufffet


Intermediate
Vermont USA
Member since 8/14/05
Posts: 11048





1 member likes this.



Date: 8/29/13 2:08 PM

Also rethread the machine making sure the threads are properly placed through the tension setup, and then do samples as you adjust the tension upwards. Read the manual and and look at the accompanying second manual booklet thing if you got one - or consult a nice serging book if you need to see what each stitch should look like.

I twiddle with tension in very small increments, and usually a rethreading will solve many problems. Practice threading over and over - and don't count on using the serger until you have practiced and done samples...maybe I am too obsessive, but that practice really helps, and since it's not on a garment, you aren't so stressed. :0

Good luck!

------
"Be kind whenever possible. It is always possible."
--Dalai Lama

I have sewing machines

SewLibra


Intermediate
California USA
Member since 12/2/08
Posts: 713





Date: 8/29/13 11:20 PM

Beauturbo, this makes sense and I never even thought of that as the problem! I did notice that the Brother stitch is factory set at a narrower width than the Janome, but didn't think of it as a problem. I will try this out first thing tomorrow. When I first got this machine and realized the problems I had, I made a notebook of nearly every fabric I have and noted the correct setting for each, which was tedious. I never thought to change the width to what I was used to on my old serger. I hope this might be the solution and thank you!

------
SewLibra
Brother SB4138, Bernina 1008, Brother 1034D, Janome Harmony 9102D



SewLibra


Intermediate
California USA
Member since 12/2/08
Posts: 713

1 member likes this.




Date: 8/30/13 3:10 PM

To Beauturbo: You were spot on! I changed the looper tensions back to factory settings at 4, and went up one from 5 to 6 on the width. No loops sticking out and the fabric is nice and flat like it should be. You have saved me countless hours of frustration and possibly sending this serger back. Thank you so much!

To Mufffet: Thank you also for your suggestions and taking the time to post. This serger is a breeze to thread, and I did make a notebook, but now I think the notebook is all wrong because it was the width issue. Oh well, one less thing in my sewing room! :-D

------
SewLibra
Brother SB4138, Bernina 1008, Brother 1034D, Janome Harmony 9102D



beauturbo

Advanced
California USA
Member since 5/2/09
Posts: 3514





Date: 8/30/13 4:16 PM

So glad it worked, it works on all of them that way actually ,most of the time! Once you realize that, sergers are most times just a lot more fun to use and more easy to like. Have fun with yours!

birdie61

Intermediate
Nebraska USA
Member since 11/28/13
Posts: 5



Date: 12/8/13 0:18 AM

I have searched high and low for some suggestions on how to fix the problem I'm having with my 1034D serger. The problems that the original poster was having sound almost exact to the issues I'm having. I've changed thread, re-threaded in proper order, changed stitch length and width, etc.....to no avail. Now, tomorrow I will set everything back to factory settings and change JUST the stitch width. I am so hoping this fixes the problem, or I will be in the market for a new serger. I HAVE to have a serger as I sew for profit, and a good serger is a MUST in my line of work.

SewLibra


Intermediate
California USA
Member since 12/2/08
Posts: 713





1 member likes this.



Date: 12/9/13 1:04 PM

I hope it works too! I have used my 1034D lots since I posted this and have had no problems at all. I also keep the needle tensions at the factory suggested 4, but the two looper dials at 5. This seems to work on almost everything and I seldom have to mess with the tensions. Good luck and report back!

------
SewLibra
Brother SB4138, Bernina 1008, Brother 1034D, Janome Harmony 9102D


Printable Version
* Advertising and soliciting is strictly prohibited on PatternReview.com. If you find a post which is not in agreement with our Terms and Conditions, please click on the Report Post button to report it.
Bust Adjustments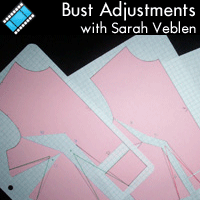 Restyling with Exposed Zippers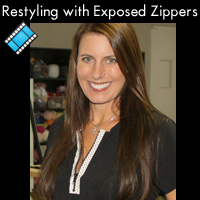 Vogue Patterns 8795

by: Sew4Fun
Review
Christine Jonson Swirl Skirt & Ruffle Top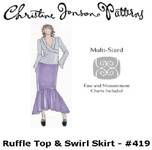 Buy Now
Sew Liberated Schoolhouse Tunic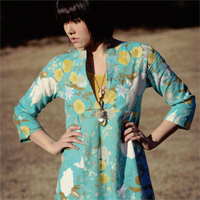 Buy Now
Simplicity 2215

by: Crystal Pl...
Review