SewPaula


Advanced Beginner
MO USA
Member since 2/18/04
Posts: 422

3 members like this.




Date: 8/30/13 10:14 AM

I have read nearly every page of the 580+ thread about the PCPs, every thread about nearly PFaff machine currently made. I tried to convince myself I didn't want the IDT, didn't really need it, but I DO! I thought my Kenmore 19365 would do everything I could ever want and my Singer 401 would do whatever it couldn't handle, but I guess there is no denying it any more -- I have a bad case of SMAD.

DH and I and the youngest DD went last night to drop off my Kenmore 19365 for service and to play with the machines. The PCP was just way out of our budget but I played on a Quilt Expression 3.0 and the Ambition 1.5 and the Ambition came home with me.

--
Edited: She actually came home with me last night -- I am too excited to type correctly.
--
Unfortunately, both of the machines I test drove had tension issues, but fortunately, my new machine's tension is perfect. Love the LED lights -- my eyes are not what they used to be. LOVE all the stitches. My son and the little DD were standing over me all evening picking out stitches for me to try. I had a moment of panic when I tried to switch from a straight stitch to a zigzag and all it would do was stitch in the same spot over and over. I turned off the machine and turned it back on (I am a computer programmer -- always try rebooting first!) and it worked fine, so I don't know what button I pushed that was wrong, but I was able to recreate the process later and didn't have the same problem.

My dealer sells both Janome and Pfaff which is perfect for me as I have two Janomes and the Janome made Kenmore as well as this new Pfaff. Lessons on the machine are free and they have an in-house tech which I really appreciate after my Kenmore was beaten up in her last trip to the Sears service center.

I hope to spend much more time with it this weekend while they and their dad are visiting relatives. I have only DD #1 with me today. She is special needs and can't handle the drive, so we are going to hang out and I will sew while she plays in her wheelchair and watches TV. Hopefully she is in a good mood today.

I am hoping to test buttonholes and try out the IDT on a knit today. I have several projects in mind, but think I will start out with a button front knit shirt for DD#1. I do need to get a couple of surge suppressors (one for upstairs and one for down)

Here is a pic of my newest baby:


Her name is Pfoxxy, which is a take-off of my mother's email address (Phoxxy). I think she is so pretty -- even my 14 yo son said so!

More pics:
Practice Stitches
(The weird blur in the center is my son's name that I didn't want to show)

Straight Stitch, Overlock Stitch #20 and Blind Hem

This was my most important test. The main reason I chose the Ambition 1.5 over the QE 3.0 and the other Ambitions was the over lock stitches. I wanted to be able to bring this machine upstairs to the living room to sew just for days like today: I am alone with DD# 1 (she has multiple and profound special needs) and can't spend time in my basement sewing room. This one machine will do almost everything that my set-up in the basement will without hauling up the serger and cover stitch machines. DD can't handle the sound of the serger and this machine will do the over-lock stitches nicely and, more importantly, quietly.

Lots more to try out, but while she is asleep, I need to work on the nine valances I am helping to make for the church classrooms.

I am so glad I was able to bring it home last night. I am off today and Monday for the holiday weekend and I can play as much as I went. DH took DS and DD #2 to see the grandparents so it is just the one DD and I until tomorrow afternoon.

-- Edited on 8/30/13 10:18 AM --

------
If I were a sewing machine, all I would have to do is lift up my foot and all my tension would be gone.

Sewing with my lovelies: Pfaff Ambition 1.5 Kenmore 385.19365, Babylock Imagine and BLCS, 4 Brothers (PE150, PE770, 1034D, 2340V), and a chorus of vintage Singers

Connie F

Advanced
NC USA
Member since 4/8/13
Posts: 536





Date: 8/30/13 11:54 AM

Welcome to the Pfaff Pfamily! That is a great machine and especially for the price point!! I found the feed system on my little Essential to be absolutely beautiful.....when I reverse those stitches are right smack on top of each other and the fabric pretty much guides itself. I am making a tote bag right now and used 16 different decorative stitches just to play.....I had sew much pfun!! Enjoy your new baby and make sure to take your classes. I use to teach machine usage classes and would always encourage people to take the classes even if they had been sewing for a long time & or had lots of machines because we always learn something!!! Plus you get the excitement from other owners! Congratulations!!

Mufffet


Intermediate
VT USA
Member since 8/14/05
Posts: 10811





Date: 8/30/13 12:30 PM

LOVELY machine - I have seen these but not sewn on them, but I do love this machine and the other Ambition as well - just on looks alone I would like one, but it is really nice of you to post pictures of stitches and a nice large bunch of pics as well! Just the right size!Happy sewing!

EDITED to ask - how long is that harp length? It look fabulous - and you will love IDT!
-- Edited on 8/30/13 12:31 PM --

------
"Be kind whenever possible. It is always possible."
--Dalai Lama

I have sewing machines

PortlandMaine


Advanced Beginner
ME USA
Member since 1/29/11
Posts: 2223

1 member likes this.




Date: 8/30/13 1:37 PM

Muffett - If I remember correctly it is 8 inches.

------
Quilting up a storm!


LynnRowe


Advanced
BC CANADA
Member since 3/9/09
Posts: 9178





In reply to PortlandMaine <<



Date: 8/30/13 1:54 PM

Glad I realized I should go back and re-read Muffet's post, and yep sure enough, she had edited it.

------
I heart Panzy, Pfaff Creative Performance, the sewing machine love of my life!
And Baby (Enlighten serger), Victor (BLCS), Rupert (Pfaff 2023-knits expert) Ash (B350SE-Artwork), Kee (B750QEE-Panzy's BFF), Georgie (B560-Kee's baby sister) and the Feather-Flock!

Most of all, I heart Woo (HimmyCat). Until we meet again, my beautiful little boy. I love you.

LynnRowe


Advanced
BC CANADA
Member since 3/9/09
Posts: 9178





Date: 8/30/13 1:56 PM

Beautiful new sewing machine-baby, congrats! Lovely name, too.

The IDT is pFABULOUS! I leave mine on for everything unless there's a pfoot I need to use that isn't IDT-compatible. Luckily most pfeet are. You'll especially love the IDT on knits.

------
I heart Panzy, Pfaff Creative Performance, the sewing machine love of my life!
And Baby (Enlighten serger), Victor (BLCS), Rupert (Pfaff 2023-knits expert) Ash (B350SE-Artwork), Kee (B750QEE-Panzy's BFF), Georgie (B560-Kee's baby sister) and the Feather-Flock!

Most of all, I heart Woo (HimmyCat). Until we meet again, my beautiful little boy. I love you.

SewPaula


Advanced Beginner
MO USA
Member since 2/18/04
Posts: 422





Date: 8/30/13 2:19 PM

Quote: Mufffet



EDITED to ask - how long is that harp length? It look fabulous - and you will love IDT!
-- Edited on 8/30/13 12:31 PM --


It measures 8 inches from the needle at center position to the base.

Thank you all for the kind words!m I am working on a knit collared shirt with DD now. She doesn't seem to mind the sound of the machine and I am delighted with how it stitches.
-- Edited on 8/30/13 2:22 PM --

------
If I were a sewing machine, all I would have to do is lift up my foot and all my tension would be gone.

Sewing with my lovelies: Pfaff Ambition 1.5 Kenmore 385.19365, Babylock Imagine and BLCS, 4 Brothers (PE150, PE770, 1034D, 2340V), and a chorus of vintage Singers

Mufffet


Intermediate
VT USA
Member since 8/14/05
Posts: 10811



Date: 8/30/13 2:22 PM

Thanks Portland and SewPaula....I knew it was a good length! Lovely machine. :)

------
"Be kind whenever possible. It is always possible."
--Dalai Lama

I have sewing machines

KPM


Advanced
HI USA
Member since 1/18/07
Posts: 1571



Date: 8/30/13 6:18 PM

Paula, I'm sew happy for you! Congrats - your excitement made sparks jump off my puter screen!! Please join us on the Purple Haze board any time - we like all Pfaffies there.

------
Let's just say all modern sms are well represented in my studio.

speattle

Expert/Couture
Member since 2/10/11
Posts: 328





Date: 8/31/13 1:37 AM

Congratulations on your new Pfaff. I joined the Pfamily a few months ago when I bought a Passport 2.0 and LOVE the IDT too. I actually looked at the Ambition line too as the price was about the same and it had the alphabet characters, but in the end I decided to get the Passport because I really wanted the smaller size. (And I have a Brother that does alphabets anyway).

I think you are going to LOVe this machine. Too bad the blurred out letters of the name aren't really what the stitches look like. Now that would be an awesome stitch to have!

------
Elna Lotus TSP, Singer 503a-Rocketeer, Brother Innovis 1250D, Pfaff Passport 2.0, Kenmore 10-Stitch, Centennial Singer Featherweight from 1950
Printable Version
* Advertising and soliciting is strictly prohibited on PatternReview.com. If you find a post which is not in agreement with our Terms and Conditions, please click on the Report Post button to report it.
Beginners Guide to Sewing Jackets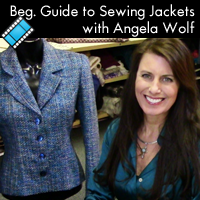 Serging Ahead with your 5 Thread Serger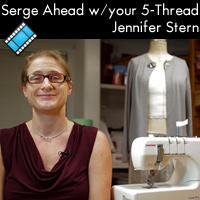 Jalie 2796

by: Jeneration...
Review
Islander Sewing Systems Women's Classic Sport Shirt Pattern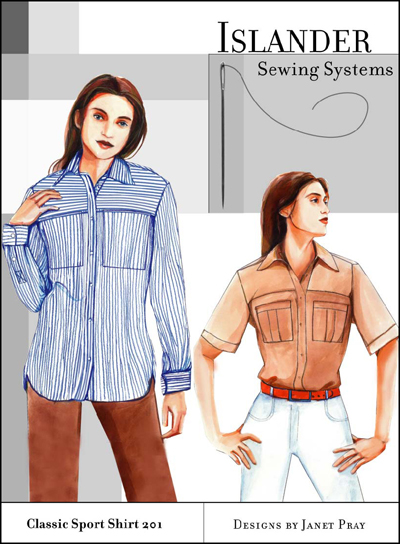 Buy Now
Sew Liberated Bohemian Carpet Bag Pattern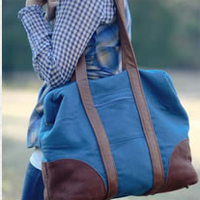 Buy Now
Simplicity 2015

by: Trephas200...
Review