tourist


British Columbia CANADA
Member since 7/23/07
Posts: 6556
Skill: Intermediate

5 members like this.




Date: 8/30/13 4:12 PM

because there is soooooooo much sex, general nudity and foul language. I am not prudish, not afraid of what a friend calls "the nitty gritty" but just not sure we all want to see that level of formerly R rated stuff on our small screens all the time and in every show. And while some of it speaks to the plot or character, quite a bit of it really doesn't. It feels to me like the internet providers are childishly saying "look - we can do this because we are on the internet! Aren't we cool?" and possibly alienating a big chunk of audience.

Tell me I am wrong and just too old and out of touch, that this is what the world is actually now embracing and I guess I will believe you. But I don't want to.
-- Edited on 5/23/15 at 7:02 PM --

------
http://bgballroom.wordpress.com to follow the progress on my next ballgown.

quiltingwolf


Member since 12/15/02
Posts: 6973
Skill: Intermediate





1 member likes this.



Date: 8/30/13 4:18 PM

Everyone is trying to push the envelope what can we get away with. And of course the old saying if you don't like it, don't subscribe to the service it's on. No one is holding a gun to anyone's head of what to watch. But I do agree with you a lot of it isn't necessary and they could do without a lot of it. And the show(s) would be better for it. What they lack in story and imagination they fill in with the other stuff.


-- Edited on 8/30/13 4:19 PM --

------
quiltingwolf.blogspot.com

stirwatersblue


Member since 12/13/08
Posts: 4011
Skill: Intermediate
Body Type:








3 members like this.



Date: 8/30/13 4:54 PM

Quote: tourist
And while some of it speaks to the plot or character, quite a bit of it really doesn't. It feels to me like the internet providers are childishly saying "look - we can't do this because we are on the internet! Aren't we cool?" and possibly alienating a big chunk of audience.



Totally agree 100%!!! I remember when HBO first got into original TV series--about twenty years ago (when, I shall note, I was a college student, so my late teens/early twenties--those radical years!!). My roommates and I got a trial subscription to watch all the hot, trendy, edgy shows... and were completely turned off. It was as if the writers, suddenly free to use the F-word, forgot every other word in their vocabulary, along with the skill to craft meaningful dialogue and interesting stories.

I think that's changed a lot since then, though. I don't tend to see swearing-for-the-sake-of-it as much; now it's the occasional accent word, mixed in among a lot of other quality writing. But every once in a while, along comes a show where you can tell the writers were just lazy! ("Die Hard With a Vengeance," anyone? Sheesh!) I also very much appreciate well-crafted, well-timed, appropriate uses swearing, etc. One of my favorite movies of all time is "My Cousin Vinny," and part of the reason it's so funny is that the dialogue, which just *sparkles,* is liberally peppered with profanity. I watched it once on regular TV, with all the cursing bleeped out, and didn't work at all.

So, in short: I am in favor of the thoughtful and elegant deployment of any element that makes a story stronger... and totally against lazy writing that throws in stuff just for shock value.

------
~Gem in the prairie

Doris W. in TN


Tennessee USA
Member since 2/9/04
Posts: 8907
Skill: Intermediate

1 member likes this.




Date: 8/30/13 9:00 PM

Quote:
Everyone is trying to push the envelope what can we get away with.

I agree. I see enough of that type stuff on the evening news, whenever I bother to even watch it, thankyouverymuch.

Those type shows do not appeal to me, but clearly there is an audience out there for it. Real life is dark and scary enough these days. I watch TV to escape all that. Grey's Anatomy is as dark and heavy as my TV viewing gets, and Duck Dynasty provides me with the comic relief, with HIMYM and Feherty to fill in the middle. Oh, and Downton Abbey, of course.

There is an entire younger generation nowadays with different taste. May I offer up The Hangover as exhibit A? I have tried to watch it twice and gave up after fifteen minutes. Same with Bridesmaids. ETA - yet I can NOT explain why I enjoyed There's Something About Mary. LOL
How I long for the television days of Land Sharks, Candygrams, and Bass-o-Matics. THAT stuff was funny.


-- Edited on 8/30/13 9:03 PM --

------
iPad's auto-correct is my enema.

Doris W. in TN


Tennessee USA
Member since 2/9/04
Posts: 8907
Skill: Intermediate





In reply to stirwatersblue <<



Date: 8/30/13 9:02 PM

Quote: stirwatersblue
I also very much appreciate well-crafted, well-timed, appropriate uses swearing, etc. One of my favorite movies of all time is "My Cousin Vinny," and part of the reason it's so funny is that the dialogue, which just *sparkles,* is liberally peppered with profanity.


Yes, a classic that I always enjoy watching. I have, on occasion, watched some horribly violent movies and actually enjoyed them, curse words, killing, and blood. LOL But it is not my normal genre. Like you say, those were movies that were well done.

------
iPad's auto-correct is my enema.

Doctor Sister


Minnesota USA
Member since 11/5/06
Posts: 398
Skill: Advanced Beginner
Body Type:


2 members like this.




Date: 8/30/13 9:08 PM

haven't seen the Big C. But I've watched Orange is the New Black and found it totally awesome. I don't mind sex and violence (and I don't have small children in the house) if there is a point to it. I wouldn't watch a show because if it, but I wouldn't not watch a show because of it either.
That said Orange is the New Black I thought was different, innovative and surprising. Not the same old, same old formula.
Sis.

quiltingwolf


Member since 12/15/02
Posts: 6973
Skill: Intermediate





In reply to Doctor Sister <<



Date: 8/31/13 8:04 AM

There are certain shows that do it well and certain ones who don't. I've watched everything. I love Game of Thrones. Sons of Anarchy etc. But I can just as easily sit and watch re-runs of Full House. Since we do little else outside the house we have spent money on good tvs and have most of the cable channels available here. And like someone else said I haven't had young children in the house for some time. My husband and I were watching a documentary on PBS last night about how the digital cameras took over movie filming. And it hit me that that that is the difference in a lot of the premium channel shows. They are shot more like movies then tv shows.

------
quiltingwolf.blogspot.com

tourist


British Columbia CANADA
Member since 7/23/07
Posts: 6556
Skill: Intermediate



Date: 8/31/13 11:16 AM

I suppose one of the things that spurred this thread was reading the book Orange is the New Black after watching the series, which we loved. I can understand punching up the sex quotient a bit to sell a show, but in this case, it seems like about 98% of what we see on the show is completely fictional and I am not sure we would have enjoyed the show 98% less if they hadn't put a lot of it in or made it less graphic.

Again - not a prude here! Not against a good sex scene as needed or bad language where it fits. In an early episode of the Big C, where Laura Linney plays an upper/middle class school teacher mom, the son says something like "I'm getting out of this f@#$ing house!" and Mom yells back "Don't say f@#$ing!" It is hilarious and appropriate. Spoiler alert, she also says it to a full congregation in a church - twice. Also hilarious.

So I am not seeking to have this stuff removed or making moral judgements, but wishing that I could watch the shows with my kids if they were still teens, wishing I could watch on my iPad at the hairdresser or on public transportation, wishing I could recommend these shows to friends who may love the stories but not the graphic sex and language. and yes, I could just turn it off, but I would also miss out on the great stories and the creators would miss out on a viewer, which is a shame. Just looking to start a conversation and hoping I am not the only one who feels this way.

------
http://bgballroom.wordpress.com to follow the progress on my next ballgown.

LuceLu


New York USA
Member since 8/4/06
Posts: 1631
Skill: Advanced Beginner



Date: 9/1/13 8:59 AM

I think they add in much more graphic sex scenes than is indicated in the source material/original novels the shows are based on-- for example: True Blood (which went totally off the rails). I read the books and it was not so graphic and I personally don't feel it added to the story. I guess it depends on how it is used however, it does make viewing these shows awkward with my college student aged son.

I haven't watched Orange is the New Black yet. I have seen The Big C and there are relatively few scenes that are OTT. I have not seen the last season yet though. I am enjoying Newsroom on HBO which has very little. We no longer carry Showtime, Starz etc. There is some great quality work being done in tv. AMC has some great series as does many other cable channels now. I think tv has exploded because movie making has become so expensive they will not greenlight anything that does not fit their formula. That is how we are getting such great performers in our livingrooms.

quiltingwolf


Member since 12/15/02
Posts: 6973
Skill: Intermediate





1 member likes this.



Date: 9/1/13 10:05 AM

I like the AMC shows a lot also. Especially Hell on Wheels. And of course Walking Dead.

------
quiltingwolf.blogspot.com
Printable Version
* Advertising and soliciting is strictly prohibited on PatternReview.com. If you find a post which is not in agreement with our Terms and Conditions, please click on the Report Post button to report it.
Online Class
Fit the Tee to a T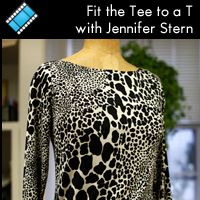 Online Class
The Contemporary Couture Jacket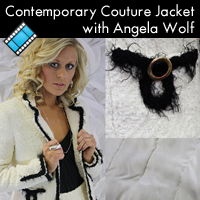 McCall's 6532

by: MonalisaLo...
Review
Islander Sewing Systems - MyStyle Greetings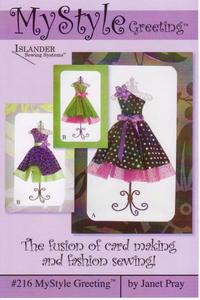 Pattern Details
Islander Sewing Systems Irish Coat Pattern Pattern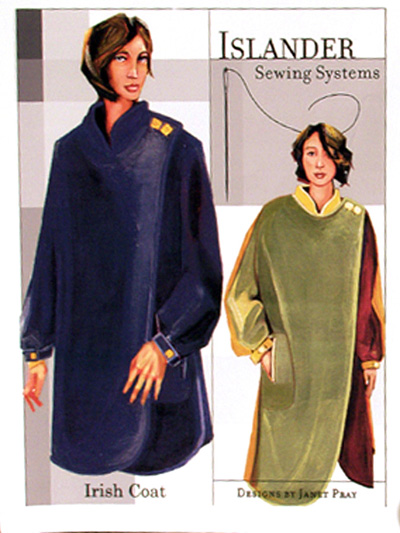 Pattern Details
Amy Butler AB051SP

by: lelliebunn...
Review