Warbler


Advanced
Vermont USA
Member since 4/15/07
Posts: 3553

1 member likes this.




Date: 8/30/13 9:10 PM

Once upon a time, I purchased a large purple Tutto case for my Janome 6600. I bought Purple Pat, (her real name has been disguised to protect the innocent) from Joann's using a 50% off coupon... I showed her off to DH who was so impressed. He asked if it could be used for a regular suitcase... I knew where he was going with this so I gently said not in your life! I was excited to use it because I had enrolled in several quilt classes that were about to start. I loved that I could fit all my notions and fabric including my machine and only carry one tote bag for my cutting mat and rulers. I felt so smart. Well, Miss J, Purple Pat and I were about the strike out onto our first adventure together...

It was a bitter snowy January morning, temperatures below 0 at 9:00 am. I waited for a call from the quilt shop to cancel classes but they never called, instead I learned the class was on schedule. I decided to repack the case to insulate and protect Miss J... but I never in my life thought that Purple Pat the Tutto would require any special handling... Off we went to class... my first machine quilting class with Miss J. I was so impressed with her performance... nice stitches balanced and even. I felt so smart... oh I said that already. Class was very helpful, other participants did fabulous work. I was very pleased too. As we packed to leave, Purple Pat was the star, everyone wanted to know how I liked Tutto. What can I say... I felt so smart.

I got home safely, parked the car in the garage went in to find DH to ask if he could help me bring the case back into the house… I love it when DH is so helpful. So I proceeded to unpack and put everything away. DH was curious about Purple Pat, when I told him she collapses to a 3'' width. So I proceeded to bring Miss J back to her beloved Sew Perfect Table and when I returned DH had the case collapsed. I picked her up and brought her up to her special cubby I made in my sewing room closet. She liked the special spot I made just for her.

My next class was cancelled because the teacher had some family matters to attend to… as it turned out all her classes were cancelled for the remaining season. It was over a year later that I was able to enroll in more classes. So when I went to pull Purple Pat the Tutto case from her comfy storage spot. I never expected what I was about to find...

Purple Pat's brackets were all broken!!! All four!!! OH MY WORD!!! How could this be? What did I do?.... You can not imagine how shocked I was. I tried to recreate in my mind the last and only time I brought Purple Pat out for class. Was it the cold? Was it the weight of Miss J? Was it ME who mistreated her??? (silence, a long silence.) Suffice it to say, I could not come up with any explanation as to the broken brackets. I did not feel very smart…I was so embarrassed and now more than a year had gone by so it was beyond the warranty… how could this be? Only one use? When I finally got he nerve to email Tutto or Mascot Metropolitan. They were very sympathetic and offered to repair her free but I'd be responsible for shipping… OK, that sounds fair.

In the meantime, I attended the Vermont Quilt Festival and took a class… no machine carrier this time. I carried my class materials and machine in tote bags. It was all very heavy and parking was a long ways away… plus it rained. I did not feel very smart. As I trudged across St Michael's campus, I vowed I would fix Purple Pat as soon as I got home.

After searching for a box large enough to ship Purple Pat back to her homeland, in San Francisco, I took her, all well padded with bubble wrap in a nice big box, to the UPS store to ship. They wanted $80!!! $80????? Sigh… A long drawn face and frown must have warned the UPS person I was not going to use their service. They said parcel post was cheaper… which surprised me they offered. I stopped at the post office on my way home. The post office lady was very nice, took her tape out to measure and proceeded to calculate shipping, insurance, tracking, and delivery notification… $110.!!!! I KID NOT!! I felt very stupid! The post office lady was very nice and said that if I could repack and somehow rebox in a box which measured 106 total inches of length and girth, I could ship for $35…. That would be expensive shipping in normal circumstances but this seems like a down right bargain. Probably, when all is said and done, when Purple Pat is returned safely home, and for all the smart savings I had earned early on that would be completely lost… would not make me feel smart at all.

Moral: a penny saved is not always a penny earned. If I had to do it all over again, that is to buy a travel case for my sewing machine… I would on the cheap… Blue Fig or some other brand. I don't know if Purple Pat could live happily ever after for what she's gone through… But she has not returned yet so the ending is yet to be seen. If this happened to you… what would you do?


------
Janome MC6600 Bernina 240 Juki MO735 Singer 201-2 Singer 221-1

SewBusy63


Intermediate
Member since 12/10/07
Posts: 4658





1 member likes this.



Date: 8/30/13 9:25 PM

How terrible! Did you try to return it to Joann's with your receipt? I would think Tutto should pay for the shipping. There is no reason for it to break after using it once. They aren't cheap even at 50% off.

------
~Diana~

♥ Bernina 830E ♥ Bernina 1150MDA serger

✝The Lord is my Light and my Salvation: whom shall I fear? The Lord is the strength of my life; of whom shall I be afraid? Psalm 27:1✝


lelliebunny


Intermediate
Member since 12/24/12
Posts: 1130

1 member likes this.




Date: 8/30/13 9:34 PM

Is it possible that your hubby damaged them when he was collapsing it?

I completely agree that it shouldn't have come apart after 1 use, but the company does sound like they are standing behind their product even though it is out of warranty.

As for the shipping costs, I feel your pain. I live in Seattle, and when I have to ship stuff back east, the cost can be really high.

------
it doesn't matter what type of sewing you do. you are sewing, and sewing is good.

Warbler


Advanced
Vermont USA
Member since 4/15/07
Posts: 3553

1 member likes this.




Date: 8/30/13 9:56 PM

When I discovered the damage, it was too late past warranty for any action on either Joann's or Tutto's part. I wondered if DH had not collapsed it properly... there are buttons on the brackets one must press to fold the brackets but it makes little sense to blame him. I honestly think it was exposing the case to extreme weather. When I talked to Tutto as soon as I had mentioned how the case was used in cold weather they immediately offered to repair it free. Ok so to repair the brackets, it will coast a total of $20 for all four... I wonder if they knew there had been problems with some of the brackets.

------
Janome MC6600 Bernina 240 Juki MO735 Singer 201-2 Singer 221-1

mitchs'mom


Member since 11/25/05
Posts: 114

1 member likes this.




Date: 8/30/13 10:06 PM

You would think they could have sent you the replacement brackets to install yourself. I agree, they should not have broken.


beauturbo

Advanced
California USA
Member since 5/2/09
Posts: 3451



Date: 8/30/13 10:31 PM

It sounds like maybe the brackets were made of plastic and at being zero degrees outside maybe they really did get that cold outside and froze and cracked, just like some other plastic things can do sometimes when they freeze. You know like the dash boards of cars even sometimes. Maybe they only started to crack then, and fully cracked later. If so, I think I would be glad my actual sewing machine was somewhat insulated in there, and maybe did not crack too.

If maybe Joann's would do something for you, probably depends on your relationship with your Joann's and (how much they know you and how much money you spend there) and also just how long ago you bought it there, and maybe if they thought it should be able to with stand zero degrees or not. I live in sunny California, so I actually don't think about things made of plastic most times even being able to freeze and crack all that much, though if there was snow on the ground and for sure if at zero degrees, maybe I would be. Also thinking about that now too.

I think something was wrong at UPS and the actual post office though for them to quote you those huge mail rates, those seem way too high to me. I do know at the actual post office now, when I go in there, they will always at first quote you the most expensive and quickest mail package rate, not maybe some cheaper and longer to get there one at all, and most times you do have to say, wow!! that's a lot, what can I do to make this cheaper? Only then you get quoted all the other cheaper rates. I think they do , do that on purpose in there. US Post Office has been hurting for money for a long time so that does not surprise me when they do that kind of thing a awhole lot. But then I always say, lets go a cheaper and take longer kind of way though.

Also maybe fill the whole thing with books. Even if it was old telephone books or such. And then maybe you could get media mail postage rates, as media would be in there? Might be a possibility? I think something of about that size box wise that was filled with books and if maybe it weighed more like 30 or 40 pounds or such and you did not care if it got there real fast, and it could take up to a couple of weeks instead, would be more in the thirty something dollar range to send someplace not $80 at all?

Not sure exactly what a bracket is, but maybe you could remove brackets send send them back and they could just send you some new ones too, probably a lot smaller maybe and not so heavy, did you ask about that, maybe worth a chance?
-- Edited on 8/30/13 10:42 PM --

Warbler


Advanced
Vermont USA
Member since 4/15/07
Posts: 3553



Date: 8/30/13 11:09 PM


The brackets are what you see on the side of the frame. there are 4, two on each side. The bracket is made from plastic and it fold to collapse the case. Its exposure outside was brief. Just the time it took to pull it across the parking lot of maybe twenty yards. Could that have been enough time to cause it to freeze? I warmed the car before bringing the machine outside, both before and after class.

Sorry for the large image

The fact remains... even with a coupon I paid good money for the case, and if I were to simply replace it with a different case and brand, I will spent nearly just as much of not more. I think repair is my only option. DH said he'd help me repack it... I guess that is the best I could hope for.


------
Janome MC6600 Bernina 240 Juki MO735 Singer 201-2 Singer 221-1

Nikki


Advanced
Maryland USA
Member since 4/8/02
Posts: 2609





3 members like this.



Date: 8/30/13 11:39 PM

Quote: beauturbo
Also maybe fill the whole thing with books. Even if it was old telephone books or such. And then maybe you could get media mail postage rates, as media would be in there?


Media mail is very restrictive. The only contents can be media, and the media can have no advertising (I have had a clerk refuse to mail a 1972 Burda WOF magazine as media mail because it contained advertising). They can and will open packages to check the contents, and will sometimes charge postage due to the recipient or the sender.

If the prices are very high because of the size, you might want to look into shipping via greyhound bus. There is an extra fee to get door-to-door service, which you would need at least on the CA end to get the package from the bus station to the destination assuming you could drop off at a station yourself.

------
mmmmm woooool

bestgrammy


Oregon USA
Member since 8/29/06
Posts: 3556





4 members like this.



Date: 8/30/13 11:55 PM

Quote: Warbler
...when I returned DH had the case collapsed.


IMHO...this was what happened to the brackets.

Warbler


Advanced
Vermont USA
Member since 4/15/07
Posts: 3553





In reply to bestgrammy <<

1 member likes this.



Date: 8/31/13 0:31 AM

I hate to think he broke the brackets... I think he would have known it and said something. I did not see this when I tucked it into the closet either. The space where it was stored did not allow for anything to have anything stacked on it so I doubt something happened while it was stowed away ... it is very puzzling to me. But the fact that Tutto immediately offered to repair it free after hearing my story made me wonder about the plastic. I also examined the broken brackets carefully and there was no sign of stress just sharp jagged edges. DH would have noticed that if his hands forced them. I doubt he'd lie to me besides.

------
Janome MC6600 Bernina 240 Juki MO735 Singer 201-2 Singer 221-1
Printable Version
* Advertising and soliciting is strictly prohibited on PatternReview.com. If you find a post which is not in agreement with our Terms and Conditions, please click on the Report Post button to report it.
Serging Ahead with your 5 Thread Serger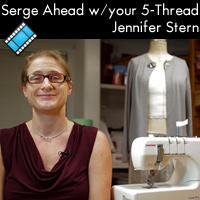 10 Clever Techniques To Help You Sew Like a Pro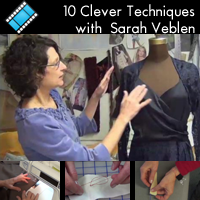 Vogue Patterns 8409

by: mkruszewsk...
Review
SewBaby Wearable baby blanket Pattern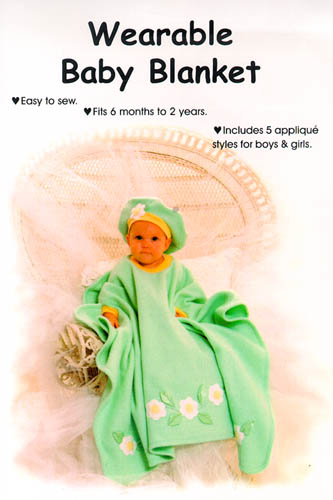 Buy Now
Candice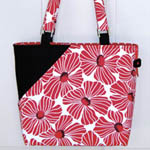 Buy Now
Vogue Patterns 1247

by: Natasha Jo...
Review