Foxsews

Advanced
Member since 11/9/12
Posts: 26

1 member likes this.




Date: 9/1/13 2:40 PM

I just pulled ALL of my fabric outta the closet to sort....so I can start making up some things. It now sits in various piles outside the closet. Waiting for me to figure this sorting thangy out.

How to do this???
....in plastic bags? Plastic boxes, lid-on, lid-off? Or... Just on shelves in a closed closet? Wrapped in paper? Sort by color, yardage amounts, what pattern I bought it for?

How do you all sort and store your fabric so you can see what you have, know what is needed, and not lose some fabulous piece? By this I am what system do you use to "catalog" your stash so you can find what you think you have? What's your dewey decimal system for your fabric stash?

Suggestions, photos, thoughts gladly welcomed.
Thanks!
-- Edited on 9/1/13 2:51 PM --

beauturbo

Advanced
California USA
Member since 5/2/09
Posts: 3723





1 member likes this.



Date: 9/1/13 6:12 PM

My eyeballs and my memory actually, but I probably have way more fabric than a whole lot of other people and in several different places too. I do feel if I can't see it, sometimes out of sight is out of mind. so I like stored and arranged in some way I can quick eye ball it for real. Also I have no desire to scan stuff, make spreadsheets, use apps or what ever for it, just since I do have a good memory for actual yardage amounts on it most times.

If you actually got room on your closet shelf, (and that little of fabric it could fit there) and can stack it in such a way, that you can see all the edges of it, for easy selection later, that sounds like a easy and quick way to do it to me.

One hint I read someplace once, that sounds like a real good one for that, and has worked for me before, just since trying to pull out some folded fabric from under tall stacks of other folded fabric is kind of iffy at best, is to slide something, like a stiff piece of plastic under and over it first while it's still in the stack, then it slides out better, without disturbing the whole stack. I have done that a few times.

mgmsrk1

Intermediate
Member since 12/16/12
Posts: 179





1 member likes this.



Date: 9/1/13 7:35 PM

Last winter I started organizing my fabric on shelves, wrapped around comic backer boards. This is a photo of the work in progress, not that it is done and pristine like some peoples craft rooms but that is not me.




I sort by kinds of fabric or how they are used, cotton and bamboo jersey and interlocks together, and so on. The curved front cabinet on the left has "fancy" fabrics, fabrics I would use to make a dress to wear to a wedding or a nice shirt for work as examples. The cabinet you see on the bottom with fabrics stacked are lining fabrics. My quilting cottons and flannels are on a shelf on a different wall the same system except I have my fat quarters and odd small bits in a plastic tote.

------
1968 Kenmore 158. (AKA The Hulk)
Bernina 230
Janome 6600 (for sale)
Janome 7700
Juki 600
Elna serger
Kenmore serger
Janome 1000 CoverStitch
Juki 8500 Industerial

craigrama


Advanced Beginner
Texas USA
Member since 10/30/11
Posts: 115

2 members like this.




Date: 9/1/13 9:01 PM

If you have limited space, and bulky fabrics, I put mine in Space Bags, and shrink them. I ensure I fold them so that a piece is always visible in the bag, so things are easy to find.

PattiAnnJ


Advanced
USA
Member since 12/3/06
Posts: 7635





2 members like this.



Date: 9/1/13 9:08 PM

I separate by type and then within, color and then label the container by type.

I have used totes for many years and I keep them closed until they are pulled for visitation.

------
"Improvise, adapt and overcome." - Clint Eastwood/Heartbreak Ridge

stirwatersblue


Intermediate
Kansas USA
Member since 12/13/08
Posts: 3563





1 member likes this.



Date: 9/1/13 9:14 PM

Quote: beauturbo
My eyeballs and my memory actually... I do feel if I can't see it, sometimes out of sight is out of mind. so I like stored and arranged in some way I can quick eye ball it for real. Also I have no desire to scan stuff, make spreadsheets, use apps or what ever for it, just since I do have a good memory for actual yardage amounts on it most times.



If you actually got room on your closet shelf, (and that little of fabric it could fit there) and can stack it in such a way, that you can see all the edges of it, for easy selection later, that sounds like a easy and quick way to do it to me.



This is me, too. A couple of years ago, though, I was spending a lot of time at my local quilt shop/sewing machine dealer (taking classes), and really started to admire how all the fabric was arranged on bolts on bookcases. So I started collecting bolt-holders (the cardboard they're wrapped on) so I could do that with my large cuts. Of course, a bunch of mixed-yardages/fabric types don't wrap up as tidily as standard ten-yard bolts of quilting cotton.... but it did help me get everything to a place where it was all visible and easier to access. My smaller cuts I rolled like they do in the remnant bin at JoAnn--and *that* was a huge help! Instead of digging through a stack of small folds, I only have to slide a bin out of the closet and take a quick glance at a single layer of rolls (end up). I see what I have and I find what I want, without disturbing the rest of the stash and making a mess.

I don't really have mine further arranged beyond that (type/color/etc), because it's pretty easy to glance at the closet and tell the difference between a bolt of corduroy and a bolt of canvas.

One really fun thing I did this summer--I have a bad habit of prepping fabric to sew (prewash/iron)... and then taking forever to actually get around to cutting it. So I'd move the yardage from my ironing board to various places, where it would invariably get rumpled & have to be pressed again! Then I found a wrought iron quilt rack at Hobby Lobby for $35 on clearance, and installed it in my dining room (where I cut). I use it to safely store fabric that's ready to be cut & sewn... or in the "off season," to display some of my current favorite finds!

------
~Gem in the prairie

BriarRose

Intermediate
USA
Member since 10/30/10
Posts: 1205

2 members like this.




Date: 9/1/13 9:45 PM

I do best when I can see what is on hand. My sewing room has a northeastern exposure so excess sunlight and fading isn't a big problem.

The double closet in my sewing room holds hangers of rayon challis and other "every day" fabrics. My patterns are stored in containers on the floor beneath the fabric on one side of the closet; small ironing boards and similar tools are stored on the other.

My wools, silks, laces, chiffons, satins, linens, and costuming fabrics are stored in a case with clear doors that never gets direct sun.

My scraps and smaller cuts are in a couple of plastic tubs stored on the floor of my weaving room closet. My muslins, interfacing, embroidery grounds, etc. are stored in another clear tote box. My trims, laces, cording, etc. are stored in hat boxes in that closet.

Other odds and ends (tulle, wool roving, beads, embroidery thread) are stored in stacked drawers and small boxes.

It has taken me a coon's age to get things this organized and I still haven't quite solved the problem of what to do with unfinished projects and miscellaneous items. Of course the logical thing to do is finish the projects but...

------
I've quit fighting my inner demons. We're on the same side now.

It's just fabric; we can out-think it.

Brine


Intermediate
Member since 11/21/04
Posts: 205

2 members like this.




Date: 9/2/13 12:10 PM

I store my fabrics in cardboard boxes (I think they are called "bankers' boxes) with general labels such as knits, corduroys, etc. on them. I set the open boxes on end and stack the folded fabrics horizontally before putting the lids on. This enables me to see all the fabrics in the box when I open it, and allows me to remove one without having to plow through the entire box.

------
Brine

lakaribane


Beginner
HAITI
Member since 7/23/07
Posts: 2283

5 members like this.




Date: 9/2/13 2:29 PM

Everything I own sewing related is stored in plastic bins of various sizes because I live in a very dirty city.

I have a few silks (how that happened, not sure) that I have rolled on a padded broom handle and then wrapped again with unbleach cotton to limit the creases and protect from dust, my Arch Nemesis.

My fabric stash is separated in wovens and knits, essentially. Since I use mostly natural fabrics in the Wovens, I have the few synthetics in their own box.

Each box has a number and a description Ex: "No 1 - Natural Fibers"

I used to keep a handwritten list in a school notebook of all my fabric with as much info as possible (locally purchased fabrics have little info, everything bought online or in the US/CA is usually very detailed).

But then the stash grew and that wasn't working anymore.

Recently, I made a catalog using a 3-ring binder, slide savers similar to this but cheaper and little pieces of cardstock (actually, recycled manilla folders).

Again, separated in Wovens and Knits.

They are filed by box number, and on the cardboard I write métrage/yardage, width, fiber content, color etc. Each piece is only 1in or more so I have to write small but I am used to that in my RL job.

So now, before going to sleep, I consult the Fabric Stash Catalog and make grandiose plans.

WARNING: You have to do this each time you add to the stash or, as you will discover, it is WORK. Especially if you stategically distributed your stash in order to confuse the people in your life as to the true extent of your stash

------
Fashion Maté, where I blog about what I (eventually) sew : http://fashionmate.blogspot.com
Addicted to Pinterest? Me too! : http://pinterest.com/lakaribane/

stirwatersblue


Intermediate
Kansas USA
Member since 12/13/08
Posts: 3563





Date: 9/2/13 7:04 PM

Quote: Brine
I set the open boxes on end and stack the folded fabrics horizontally


What a great idea!!

------
~Gem in the prairie
Printable Version
* Advertising and soliciting is strictly prohibited on PatternReview.com. If you find a post which is not in agreement with our Terms and Conditions, please click on the Report Post button to report it.
Sewing with Slippery & Drapey Fabrics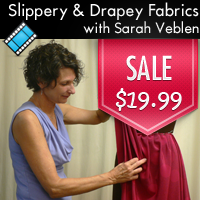 Clone Your Favorite Garment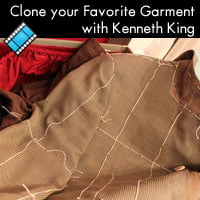 Simplicity 2927

by: yummymummy...
Review
SewBaby Prairie Bonnet Pattern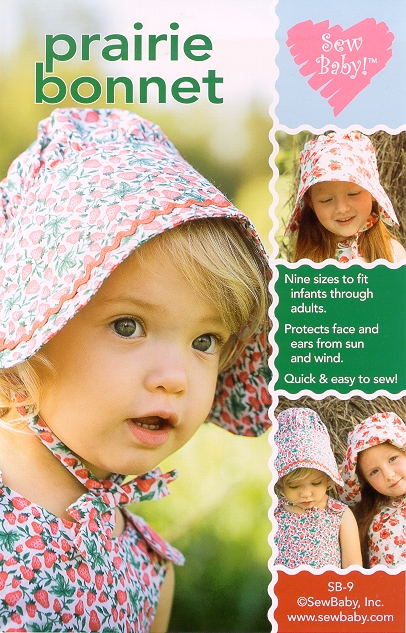 Buy Now
Favorite Things The Boot Slippers Pattern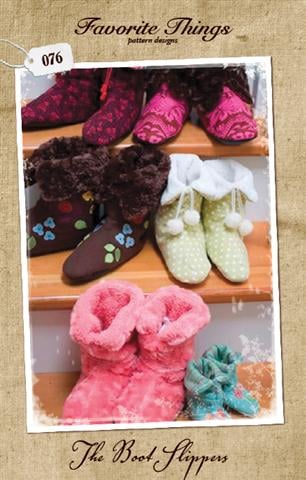 Buy Now
McCall's 6345

by: MayenDesig...
Review