The Designing Seamstress


Expert/Couture
New Mexico USA
Member since 5/1/08
Posts: 2

3 members like this.




Date: 9/5/13 6:44 PM

I have been sewing for a very long time and have used 1/4 inch SA on collars, facings, neck edges (any place the instructions tell you to trim the 5/8 " after sewing). I spent way to much time cutting my patterns to 1/4" where needed. I would love to see this site take up a battle cry to get companies to use a something other than the dreaded 5/8 SA. Starting with 1/4 " gives a much more professional finish and saves time. I don't always draft my patterns so this would really be nice if the industry made some changes. Any one else find SA annoying?

------
The Designing Seamstress

JTink


Intermediate
Member since 4/20/08
Posts: 6090





5 members like this.



Date: 9/5/13 7:03 PM

I don't like 1/4 inch seam allowances. I like the opportunity of having extra, just on the chance I may need it. I rarely trim my seams to 1/4. One half maybe, but seldom 1/4.

MrsCharisma


Intermediate
Minnesota USA
Member since 2/1/13
Posts: 3117



Date: 9/5/13 7:24 PM

I can totally see that coming from an expert! :)

I wish patterns had 1/2" SA's...why on earth is it 5/8" anyway???

I sometimes trim back to 1/4" but usually to 3/8"

------
Nakisha
www.sewcraftychemist.blogspot.com
Singer Talent 3321 | Brother 1034D

My Big 4 Sizing: Medium | Tops 14/16 | Pants 18 | Skirts 16/18.

My Measurements: 36 HB | 38.5 FB | 34 W | 44 Hip



Vintage Joan


Intermediate
Ontario Canada
Member since 7/16/07
Posts: 10522





3 members like this.



Date: 9/5/13 7:50 PM

That's interesting. Recently I read a review where the biggest complaint was that the seam allowances were only 1/4" -- I can't remember what pattern it was, but some of the commenters agreed that 1/4" was hard to work with. I'm certainly not at your level, but I would find 1/4" s.a. a bit scary. Maybe the thing to do is use European magazine patterns and add your own seam allowances? It might work out to the same amount of work as trimming all your seam allowances, and a number of people feel that starting with no seam allowance and adding your own gives the best fit. I am definitely not a fan of starting with no seam allowances myself, but some people love it.



------
my shield and my very great reward ~ Gen. 15:1



andye

Beginner
Virginia USA
Member since 5/9/09
Posts: 1881



Date: 9/5/13 8:12 PM

The rules for seam allowances.

None wider than half an inch.

Of course, those are for commercial patterns.

------
Bernina B330
Feet: 1,2,3,3A,4,5,7,8,10,13,16,18,20, 29,32,35,37,50,64,70,71,82,85,86, 92



frame


USA
Member since 2/19/04
Posts: 3430





5 members like this.



Date: 9/5/13 8:19 PM

I've been sewing a long time also and I don't mind the 5/8" seam allowances. I'm accustomed to them and wouldn't want to have to change my mindset now. I'd rather have the larger seam allowance and trim it myself.

Have you tried eliminating the 3/8" you don't want while you are cutting your patterns out? That would be easier than changing an entire industry. :)



------
"framed" was taken
"I meant what I said, and I said what I meant." - Horton(Dr. Seuss)

PattiAnnJ


Advanced
USA
Member since 12/3/06
Posts: 7382

3 members like this.




Date: 9/5/13 8:45 PM

If you want all the seams to be 1/4", then cut the pattern accordingly.

If the pattern has certain pieces that require trimming and you want the rest of the seams to be as the pattern is printed, then note those with the narrower seam and then cut the pattern accordingly.




-- Edited on 9/5/13 8:47 PM --

------
"Improvise, adapt and overcome." - Clint Eastwood/Heartbreak Ridge

beauturbo

Advanced
California USA
Member since 5/2/09
Posts: 3431

5 members like this.




Date: 9/5/13 9:08 PM

I'm good to go with what ever they printed, just because I would instead just cut with my own sissors where ever I wanted while cutting the fabric out, and with the pattern on top of it. I got 5/8 an inch memorized, but can memorize any measurement I would guess. It does not mean that I would choose to sew that at 1/4 inch always there myself though probably.

I would probably sew at more 5/8 of an inch anyways. I don't mind cutting, clipping, notching and grading on any of my own clothes at all, just since I can get something turned even smoother and better that way often. Also they can't even tell how I want to actually sew something most times or what kind of seam finish I might want to use, or even if I would be using an overlocker or a sewing machine, when they just make a sewing pattern, just since everyone sort of sews things different. But I think changes for them, means additional costs for them too.

If something was going to cost them extra time and trouble, I would rather see that money and results of it going towards them, actually going back to, and just printing all the finished garment measurements back onto all the pattern envelope backs from when a lot of that stuff seems to have vanished now, and is more just printed inside on the tissues instead.

I don't feel like I have to sew like in someone in some kind of garment factory would, at my own house at all, instead more just free to do it anyway I want. And probably because I'm not using their machines and not making multiples of things, and more just fitting to myself and making more many things, just single different items instead. Sometimes the way they might do something more assembly lined, in some factory might not even be the better way for me or everyone at all, at home, instead I think it just means it costs them, too much labor money to do some things more manual, in a factory some place instead often.

-- Edited on 9/5/13 9:15 PM --

AnneM


Intermediate
Massachusetts USA
Member since 7/30/02
Posts: 7066

4 members like this.




Date: 9/5/13 9:42 PM

I think I'm with The Designing Seamstress on this. Why have wide S.A. for spots that don't involve fitting and only have to be trimmed anyway?

Of course we can just trim it. It just means an extra step.

I think the reason is so the same S.A. is used throughout the pattern; less possible confusion.


------
With a great wardrobe that's still in the flat-fabric stage.

clotheshorse


Intermediate
British Columbia CANADA
Member since 3/24/10
Posts: 760



Date: 9/5/13 9:48 PM

I also agree with The Designing Seamstress. I think the "big 4" pattern companies just want to standardize everything. Indie companies such as Style Arc use 1/4" and 3/8" seam allowances and I much prefer that.






------
Viking D1, 1+, Pfaff 7570, Singer 503 Rocketeer, 66, 15-91, 301, Featherweight 6 Flock, Babylock Enlighten & CS and Pfaff Creative Performance
Printable Version
* Advertising and soliciting is strictly prohibited on PatternReview.com. If you find a post which is not in agreement with our Terms and Conditions, please click on the Report Post button to report it.
Beginners Guide to Dyeing Fabrics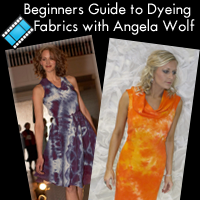 Create a Jacket Muslin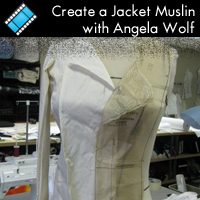 J Stern Designs 0037

by: Amanda.Cla...
Review
Colette Patterns Truffle

by: j Renee De...
Review
You Sew Girl Baguette Pattern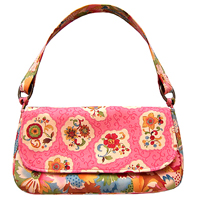 Buy Now
Sew Liberated Sunday Picnic Blouse and Dress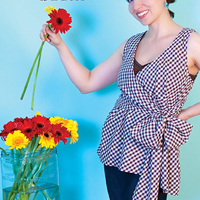 Buy Now