Handshake


Advanced
UNITED KINGDOM
Member since 7/19/13
Posts: 385



Date: 9/6/13 5:16 AM

Help!

I've cut out Butterick 5526 and pinned it together to final-check the fit (which is good) and am ready to start sewing.

However, I'm uneasy about the collar. It seems just as big as the Vogue 2634. Indeed, holding the Vogue collar tissue over the Butterick collar part, there is scarcely any difference.

How can I trim this collar, easily? I understand (of course) that the neck edge should be left alone - it's the flappy actual collar which bothers me.

Should I get out a shirt with a collar which I like, and make a pattern of that, and put it on top of the Butterick now-cut collar?

I've checked many photos of this completed shirt, and to me, yes, the collar is too big.......but a modified collar shouldn't look 'silly', it still has to be (how can I put it?) in balance with the rest of the shirt.

Any ideas please?

Also, I don't understand the front button bands, which are separate in this Butterick pattern. I see that you stitch it/them to the front/s - then what? Do you fold them lengthways, turn half to the back and stitch in place? The instructions are less than obvious.

Anyone who has successfully made Butterick 5526, please reply soon!

Many thanks in advance.

http://sewing.patternreview.com/patterns/41854

Karla Kizer


Advanced
Member since 4/8/02
Posts: 7862

1 member likes this.




Date: 9/6/13 6:35 AM

I haven't used this particular pattern, but it appears pretty straight forward, and I think you understand the front band construction. I press the fold into the band before I start. Stitch it to the shirt front (right sides together), press seams toward the band, then flip the shirt so you can deal with the back side of the band. I like to fold the seam allowance of the back (the underside) of the so it just barely covers the stitching line that I just did. Once I've fiddled with it, pressed and trimmed the seam allowance, I use 1/4" Steam-a-Seam to hold it in place, so that when I topstitch from the front side, the back doesn't shift and elude the needle. You can reverse the order, too, and stitch the back of the band to the shirt, then fiddle with the folded seam allowance and Steam-a-Seam on the front of the shirt. The collar: I think you can probably trim off 1/4" without any problem, but check the back to make sure you're making the collar wide enough to cover the collar stand in the back, remembering that when the shirt is worn, the collar has to fold back above the collar stand. You could always leave the back of the collar as-is or just barely trimmed, and draw a curved edge that will reduce the front of the collar more than the back.

------
"Never try to teach a pig to sing; it wastes your time and it annoys the pig." -Robert Heinlein and Ann's father. Thanks for the reminder, Ann.

Where are we going, and what am I doing in this handbasket?

Matthew 25:40 (New International Version)
The King will reply, 'I tell you the truth, whatever you did for one of the least of these brothers of mine, you did for me.'





Handshake


Advanced
UNITED KINGDOM
Member since 7/19/13
Posts: 385





In reply to Karla Kizer <<

1 member likes this.



Date: 9/6/13 2:01 PM

Quote: Karla Kizer
I haven't used this particular pattern, but it appears pretty straight forward, and I think you understand the front band construction. I press the fold into the band before I start. Stitch it to the shirt front (right sides together), press seams toward the band, then flip the shirt so you can deal with the back side of the band. I like to fold the seam allowance of the back (the underside) of the so it just barely covers the stitching line that I just did. Once I've fiddled with it, pressed and trimmed the seam allowance, I use 1/4" Steam-a-Seam to hold it in place, so that when I topstitch from the front side, the back doesn't shift and elude the needle. You can reverse the order, too, and stitch the back of the band to the shirt, then fiddle with the folded seam allowance and Steam-a-Seam on the front of the shirt. The collar: I think you can probably trim off 1/4" without any problem, but check the back to make sure you're making the collar wide enough to cover the collar stand in the back, remembering that when the shirt is worn, the collar has to fold back above the collar stand. You could always leave the back of the collar as-is or just barely trimmed, and draw a curved edge that will reduce the front of the collar more than the back.


Hi Karla

That's the kind of very useful advice I like.

Despite being frantically busy today, I managed to get the front princess seams done and then tackled those stitch-on button bands.

It makes far more sense to attach to the underside first, having prepressed the centre fold. Then you can flip it to the upper side - the side which everyone can see - press and then trim seam allowance, and lay it neatly on the front and stitch into place where you can see what you're doing!

It also occurred to me whilst doing this to both sides of the shirt, that there is no need to trim the button band seam allowances on the button (left front), but only on the right (buttonhole) front - because those seam allowances would interfere with buttonhole making if not trimmed down. (Even though shirt buttonholes are made vertically.)

I can't help wondering why they write patterns like that, when there is a more logical way of doing it.

The collar, thanks again, I'll probably just go with the tissue pattern because I'm running out of time to make this shirt.


stirwatersblue


Intermediate
Kansas USA
Member since 12/13/08
Posts: 3581

1 member likes this.




Date: 9/6/13 4:55 PM

Can't you just trace the collar in a smaller size? (Not the working bits, of course; that will have to stay the same size as the shirt neck, but just the overall size of the "points.")

------
~Gem in the prairie
Printable Version
* Advertising and soliciting is strictly prohibited on PatternReview.com. If you find a post which is not in agreement with our Terms and Conditions, please click on the Report Post button to report it.
The Contemporary Couture Jacket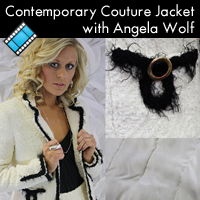 Sewing with Slippery & Drapey Fabrics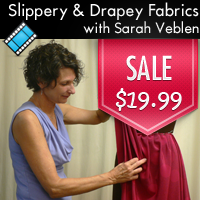 Marfy 2643

by: Achallengi...
Review
Perfect Pouches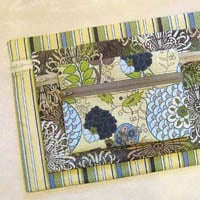 Buy Now
Beginner Sewing Lab 103 - A downloadable Book by Shannon Gifford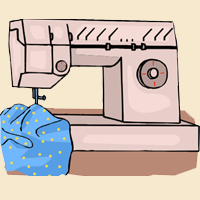 Buy Now
Vogue Patterns 8825

by: LauraHarka...
Review