Bert62

Indiana USA
Member since 12/3/09
Posts: 982
Skill: Beginner



Date: 9/8/13 6:43 PM

Okay, I'm a whole lot of things and I know it. I'm also not implying that hoarding is unforgiveable. I'm also not being hyperbolic.
My wife keeps bringing bowls home. To me, it's the strangest obsession, We have plenty of them. They are stacked up high in our cupboard. Now, I have to make room for new bowls in other cupboards in the house !
She's also into geology and has gone on rock digs and brought home hundreds of ugly, non-descript, brown rocks - that are covering our foyer credenza (and boxes filled-to-the-brim in all parts of the house). I, by the way like rocks too but, the cool and pretty, polished slices of agate and amethyst geodes and showpiece type of rocks. Not brown lumps that look like gigantic Elk left us presents.
Well, like I said I have my own issues. But, what can I do about the bowl and rock obsession? I won't even go into the fabric stash because that's "normal" for most of us, including me ! Thanks, Bert

teagg

AUSTRALIA
Member since 5/25/05
Posts: 748

3 members like this.




Date: 9/8/13 7:20 PM

Good luck!
It's taken 15 or 16 years and a bossy female friend to achieve what my husband has been stressed over - my fabric hoard.
I still have a 'fair' amount... (!) but quite a lot less than before.
Some suggest one item in, at least one out.
For me, it was the realisation that if I don't use my fabric up, and I pop my clogs tomorrow DH will just chuck it all out(!!) (what a waste!). That and being 'allowed' to get rid of some fabric mistakes and being allowed to play with the rest of it... Ie he no longer gets so upset me being in the sewing room.

Defining a space for the bowls? With limits?

Highlighting the other things she could do with the money saved by not buying xyz? More sewing classes? More hairdo-s? More shoes? More kitchen gadgets? (With the exception of the hair, you can see my enthusiasms there!!)

Asking what needs to happen to them after she's gone? (Possibly an unsubtle and less than appealing conversation).

Building an outdoor storage for her stones?

Asking her directly? Highlighting that it's stressing/upsetting/etc you? Have some habits or items that you are willing to change or forego as a quid pro quo...

Taking her out... Dancing/to dinner/for a walk/swimming/for tennis/some other activity - something that *she* is interested in (you may not be) so that she is so busy doing that she doesn't have time/feel the need for the bowls/stones/ whatever....

Or perhaps reverse psychology - you get so into it, that you usurp her position - it may not stop the collection - but you'll be appreciative of it too now!!!

Good luck!
Hh
Gillian

------
G
Sydney, Australia

marymary86

Georgia USA
Member since 7/20/08
Posts: 3600
Skill: Intermediate

4 members like this.




Date: 9/8/13 7:35 PM

Does she seem happy and balanced in all other respects? I'm asking if there's a deeper psychological issue or is she just into rocks and bowls?

I think how you deal with it depends on why she's doing it.


------
Mary




beauturbo

California USA
Member since 5/2/09
Posts: 4213
Skill: Advanced





4 members like this.



Date: 9/8/13 7:57 PM

If you really must have the rock disscusion, at least cook her a special good dinner first, and then rent or buy this movie and watch it together first, and then only afterwards, talk about all the rocks, as at least you both will probably be laughing then.

Lucy

Maybe all those brown lumpy rocks are just uncut geodes, waiting to be cut and see what is inside? One persons rocks is probably much like someone else's fabric stash waiting to be sewn up. I don't think there is much you can do, except for maybe calling dibs on and deciding on his space, her space, and more what is just more "shared" areas actually. There probably is some negotiating room available for that most times. I don't think you can try to contain or squelch someone's idea of collecting something or their picked hobbies though, without all sorts of problems and resentments happening, I think you do have to just sort of go along with them. And expect them to do the same for you probably.

For bowls, maybe you need some display case or something? Or you could rotate them in use, as in box up some, use for a while and then switch out with others on a rotational basis?

It could be a lot worse, what if she took up taxidermy instead? That happened to my Father while in High School. I think it was kind of "very short lived hobby for him" (and actually did turn into a rock hound later) from what I have heard, but he was doing that in the kitchen and the bathroom even. His family, back then, decided he needed his own space for that, (as in not in the house) and I think he got part of the garage or maybe his own shed for it instead !

If you don't think someone will see them and just walk off with them as being loose, rocks always look nice in the gardens in with all the flowers there too. My Mother always had lots of very large Quartz Crystals, mixed in with her flower garden, from her husbands rock collecting days. Some people might put them on a shelf, or make a lighted table or something with them, but the weather and rain or such won't hurt them either. If never to be cut, polished or opened, and just wanting to keep some as sort of samples and examples of something, they could probably turn into a pretty neat wall, cemented up BBQ or even a fireplace front too.
-- Edited on 9/8/13 8:31 PM --

PattiAnnJ


Ohio USA
Member since 12/3/06
Posts: 8026
Skill: Advanced

6 members like this.




Date: 9/8/13 8:08 PM

Yes, dear and I love you are all you ever need to say.

------
"Improvise, adapt and overcome." - Clint Eastwood/Heartbreak Ridge

"Isnít it a shame in todayís world you canít tell the truth. If you tell the truth youíre abrasive. If you lie youíre charming." - Bob Huggins/College Basketball Coach

a7yrstitch


Texas USA
Member since 4/1/08
Posts: 6530
Skill: Intermediate

4 members like this.




Date: 9/8/13 8:25 PM

Would have thought that you have read enough on PR to be grateful that it is only rocks and bowls. Could be sewing machines and sergers. Seems that any overage could be stored in a small yard shed. Let her worry about what stays in and what goes out and what to do when the shed is full.

Have you seen the movie, The Long, Long Trailer?

------
I have no idea what Apple thought I was saying so be a Peach and credit anything bizarre to auto correct.

Bert62

Indiana USA
Member since 12/3/09
Posts: 982
Skill: Beginner





In reply to a7yrstitch <<



Date: 9/8/13 8:48 PM

I love the movie "the Long, Long Trailer!"
Rock collecting is funny in that light, but don't forget what happened because of it.

Like I said, rocks are swell but I don't want buckets and boxes of them in my house, garage, closets, cars, etc...

I have plenty of my own issues, I'm sure. I knew (or soon found out) what I was getting into when I got married. She's an emotional hoarder with a history of being poor as a child and I am a disorganized messie. Talk about a dysfunctional couple/family ! Bert

lisalu


Member since 10/5/08
Posts: 2435
Skill: Advanced Beginner

21 members like this.




Date: 9/8/13 8:56 PM

Maybe you could put the rocks in the bowls?

------
Jim (Singer 301), Margaret (Singer 201-2), Betty (Singer 15-91), Bud (Singer 503), Kathy (Singer 221), Liz (Singer 221 Centennial Edition)
http://runningstitches-mkb.blogspot.com/

Elona


Member since 8/24/02
Posts: 8855
Skill: Advanced
Body Type:








4 members like this.



Date: 9/8/13 9:17 PM

Bert, you phrase it lightly, but this could be a really big deal.

Has your wife always done this, or is it of recent onset? That question addresses things like physiological problems that can come on fairly suddenly.

If it is long-standing behavior, then something like obsessive-compulsive disorder may be involved. It can be treated, but a specialist's help is usually required, and over a fairly extended period of time.

If things are as you describe, personally, I would have a private chat with her family doc to lay out the situation and ask his advice as to whether or not a medical problem is involved, and where to go next.



Bert62

Indiana USA
Member since 12/3/09
Posts: 982
Skill: Beginner





Date: 9/8/13 9:49 PM

Awesome idea !
Thanks, Bert
Printable Version
* Advertising and soliciting is strictly prohibited on PatternReview.com. If you find a post which is not in agreement with our Terms and Conditions, please click on the Report Post button to report it.
Online Class
Restyling with Exposed Zippers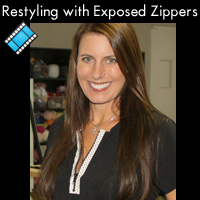 Online Class
Sew a Designer Unlined Jacket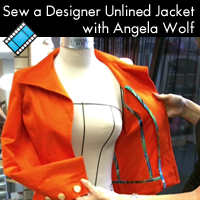 Simplicity 2226

by: kmilc
Review
Islander Sewing Systems Irish Coat Pattern Pattern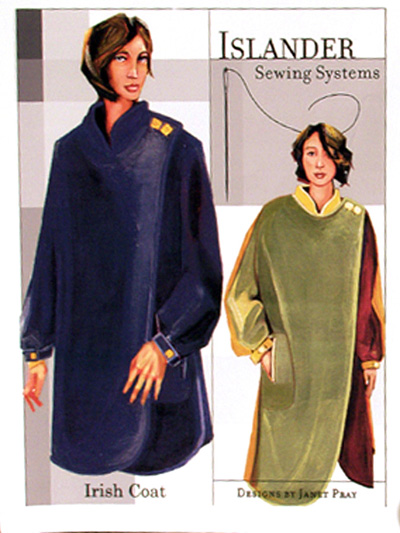 Pattern Details
Favorite Things Little Belle Skirts Pattern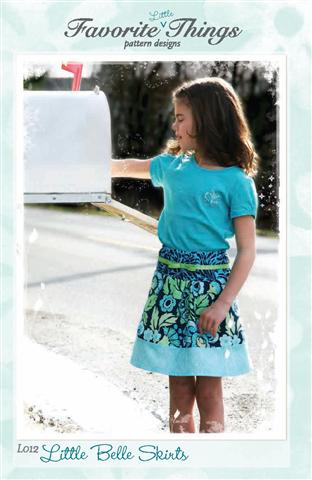 Pattern Details
Simplicity Vintage 4825

by: Christina ...
Review