dcolby

Member since 3/5/08
Posts: 3



Date: 9/9/13 8:41 AM

Hi All,
I'm a new poster but have been a member for 5 years now! I've been looking for a new machine since I'm tired of dealing with my Brother's tension issues. I'm lucky enough to have several dealers in my area and have tested out the following: Viking Opal 650/670, Babylock Grace, Bernina 215, 330 and 350, Janome dc2013 and Magnolia.

So here is my dilemma: I really liked the Janome dc2013, but did not get a good vibe from the dealer. She seemed snarky and not very forthcoming with information. I asked to take a pamphlet with me and she said "oh, we don't have those, but here's a card so you remember where you were". Also, when I asked about classes she said, "Yes, we have those, but I just basically gave you one". I thought that was rude. So although I really liked the machine, I left feeling let down about the dealer.
My Bernina experience was quite the opposite. The women were very nice and helpful. I could definitely see myself enjoying classes there. But when I look online about pricing, it seems pretty consistent that they are charging between $200-300 more than what others paid for their machines. (The 330 is $999 and the 350 is $1399) This is more than I originally planned on spending, so to overpay would not be ok with me. Plus the cost of feet is a little daunting.
Finally, I also really liked the Vikings, but when I look online for reviews, I don't find many. That worries me. This is a big investment for me, so I want to be sure I make the right decision.

Any and all help would be appreciated!!!

*I should add that I mostly do garment, bag and craft sewing. I'm hoping to start selling things online to compensate for the cost of my machine.

Marie367

Ohio USA
Member since 5/28/11
Posts: 4378
Skill: Intermediate



In reply to dcolby

Date: 9/9/13 8:56 AM

So glad you started posting. I looked at all of these machines 2 years ago when I was buying a machine. I didn't like the Berninas. The 300 series is a small machine and lacked some cool features that other brands had for a smaller price tag. I like the Janomes but I do not know much about the 2013; it looks like a great machine though. I don't know if you have an Elna dealer (my Janome dealer also sells Elnas). Elna is made by Janome and probably has a similar model sold by a nicer dealer. I doubt they had brochures-when I went looking no one had one for their machine. I don't know about the Viking either. The machines at this level are pretty easy to operate for an experienced sewer so if it were me I wouldn't worry so much about going back for lessons. It is hard to decide and it took me over a year to take the plunge. I ended up increasing my budget and bought a Janome 6600; I am pretty independent and never went back for lessons. I think you need to buy a machine that you like; while a dealer is important, it is not the only thing to consider.

Seams2Sew


Member since 8/15/08
Posts: 575
Skill: Advanced Beginner



In reply to dcolby

Date: 9/9/13 9:03 AM

I would not buy from a dealer who you do not feel comfortable with before the sale because it will most likely not get better after they have your money. The Vikings don't have many reviews because they are fairly new machines but from PR, I think almost every new buyer is satisfied with their purchase. Try out each machine and get the one that YOU like the most.
-- Edited on 9/9/13 10:50 AM --

a7yrstitch


Texas USA
Member since 4/1/08
Posts: 7044
Skill: Intermediate



In reply to dcolby

2 members like this.



Date: 9/9/13 9:22 AM

If you prefer the Bernina dealer and the Bernina machine, go back and visit again. Let the salesperson know your that you are interested and ask to be notified when a sale or promotion will bring the machine in line with your budget.

You needn't be in a hurry to choose as you will want to have a nice long relationship with your new machine. And, it always seems like there is another promotion around the corner.

If you visit with the Bernina dealer, or any dealer, and ask that they contact you about promotions let them know if you purchase elsewhere and thank them for their help. You may still purchase from them or take a class in their shop. Might as well nurture a potentially good relationship.

------
I have no idea what Apple thought I was saying so be a Peach and credit anything bizarre to auto correct.

SewLibra


California USA
Member since 12/2/08
Posts: 1262
Skill: Intermediate
Body Type:




In reply to dcolby

Date: 9/10/13 1:01 AM

In many dealerships you can bargain. If you like the Berninas and tell (or show) them the difference in price, they may very well lower the price to sell the machine to you. I hear Janome and Juki are execellent machines as well. I am curious which Brother machine you have and what your problems are? I have an Innovis-80 I love, and is portable, and a mechanical Bernina 1008 heavy duty that I also love.

In the past I had a computerized Viking I used for 17 years and then the mother board bit the dust. Well, 17 years is pretty good, right? When I went to shop for machines, I was told by the saleswoman that she did not recommend Viking anymore because they are now made cheaply. I cannot really comment too much on this because I took her word for it after I test drove one and it sounded like complete plastic. But that's not to say they are all like that, just probably in my price range ($600 - 1,000) they were.

Take your time, take in different fabrics, and don't worry about the snarky women in the stores. Chances are, if you take care of your machine, you will rarely see those women. Good luck and have fun on your search....and research.

------
Brother SB4138, Bernina 1008, Brother 1034D




Sharon48


Washington USA
Member since 5/17/12
Posts: 332
Skill: Intermediate
Body Type:




Date: 9/10/13 1:04 AM

I have the Opal 670 and really love it! I bought this as a travel - backup machine, but have it set up and use it when I have my big machine set up for embroidery or for example when I am top stitching in different color thread, etc.. It's a solid machine with lots of nice features and very user friendly!
My first Viking bought in early 90's is still running great! Even though I have new machines, cannot part with that little gem!!


------
Sewing is a passion, so calming and rewarding

Janome Horizon MC15000
Baby Lock Ovation
Baby Lock Melody (travel machine)
Baby Lock Coverstitch
Baby Lock Embellisher
Viking Husqvarna 190 Electronic
Singer 401A



SandiMacD


USA
Member since 2/8/09
Posts: 2563
Skill: Intermediate

1 member likes this.




Date: 9/10/13 6:47 AM

I don't think I would want to give a sale to a dealer who put me off. I had a bad experience and in 4 yrs it never got better. Even if I wanted that machine, why should I buy it from a dealer that seemed rude to me?
Even if you don't need machine classes or repairs, when you get a machine from a dealer it should start a relationship for trading up later in life and taking advantage of their promotions and taking fun technique classes.
Is there another town you could drive to?
I would try going back next week though. The sales person might be different or might be having a bad day or might think you are more serious and treat you like a potential customer. Try to go in with an optimistic view (forgiveness?) and see if you get a better vibe. Who knows? You might leave with a machine, a smile and a good dealership feeling.
-- Edited on 9/10/13 6:54 AM --

------
sewing brings joy and meaning to my life...

bluefly


Georgia USA
Member since 8/19/06
Posts: 914
Skill: Advanced Beginner



In reply to dcolby

Date: 9/10/13 7:44 AM

I have the 2008 version of the dc2013 and live it. However, I had a good dealer and got a fantastic price since it was their 60 th year in business. There was a single page flyer showing the stitches, but no brochure. I went to the Janome site and downloaded info. I did go for one guide class, but could have done without it since I tried it out before I bought. I did take it for the free service before the year was up for the warranty. I liked this machine since it was not overpriced like other models. I considered a Bernina, but backed out when the dealer said she could show me how to make button hole in a two hour class. LOL, most machines take fifteen minutes at the most to figure it out. If you are interested in the Janome, I would go back and see if you might have a better experience the 2nd time. I was also prepared to buy the Janome off of eBay until I saw the great price the dealer had.

------
"Let's make the most of this day"
bluefly

Geejay

Australia
Member since 1/7/13
Posts: 514
Skill: Intermediate



In reply to dcolby

7 members like this.



Date: 9/10/13 8:51 AM

I have bought many machines,each one thinking I was getting the machine I wanted at a lower price than the bernina I really wanted..

I now have finally bought a bernina 550.. And have buyers regret about wasting money on machines that didn't sew as well as the 550.
I'm still amazed when I go to sew things that would have jammed or been swallowed in the other machines and the Bernna just sews without a problem.
Even though this machine has less functions than my last machine it is by far the best machine I have EVER sewn on..and the feet are Amazingly stable..

Anyway to make a short story long...just go with the machine that makes you sing. You won't worry about the cost of a great machine,but you'll always regret the money wasted on a machine you almost like.

------
If in doubt,throw it out!

andye

Virginia USA
Member since 5/9/09
Posts: 2041
Skill: Beginner



Date: 9/10/13 9:43 AM

Technically, the msrp for

330: 1449
350: 1779
380: 2299

530: 3099

yes. those prices are high compared to what others remember paying. My 330 was 849; the other dealer offered it for 999. But that was three years ago.


-- Edited on 9/10/13 9:46 AM --

------
Bernina B330
Feet: 1,2,3,3A,4,5,7,8,10,13,16,18,20, 29,32,35,37,50,64,70,71,82,85,86, 92


Printable Version
* Advertising and soliciting is strictly prohibited on PatternReview.com. If you find a post which is not in agreement with our Terms and Conditions, please click on the Report Post button to report it.
Online Class
Put it on the Bias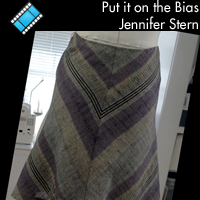 Online Class
Pattern Work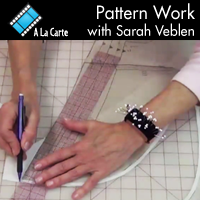 BurdaStyle Magazine 02-2005-112

by: yummymummy...
Review
Christine Jonson Keyhole Top & Pants for Wovens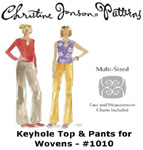 Pattern Details
Christine Jonson Tie-Back Top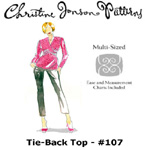 Pattern Details
Vogue Patterns 1312

by: style insp...
Review