ThreeThreads

Beginner
New Mexico USA
Member since 8/22/13
Posts: 114



Date: 9/11/13 0:31 AM

I'll try here. I'm a new member--'bout 3 weeks.

PR touts benefits of FoPR, including 10% discount at Joann's--and a free 1-month trial membership. I asked about this at Joann's--clerk there had no idea what I was asking about, had never heard of PR.

I sent a query about this to support@patternreview.com. There's been no response.

That's the crux of it. So, I'm wondering: what's PR all about, exactly? OK, the message boards are somewhat useful, I suppose--but I posted a query there, saw that it was posted there; later, same day, it wasn't posted there. What's that all about? Did a moderator remove my query? If so, would s/he have notified me? (Not.)

FoPR is obviously not worth the price, as there are, in fact, no benefits.

OR, maybe everything at PR happens in slomo. Is that the case? Is Deepika overwhelmed? and things get taken care of, only eventually? Sometime this year, maybe?

If someone could let me know, that'd be great. You'll understand, I'm not holding my breath, waiting for a response, and certainly not for a meaningful response.


------
Just a thought: If your watch had a second hand, wouldn't it really be a third hand?

andye

Beginner
Virginia USA
Member since 5/9/09
Posts: 1884



Date: 9/11/13 1:05 AM

How to get the Joanns discount



------
Bernina B330
Feet: 1,2,3,3A,4,5,7,8,10,13,16,18,20, 29,32,35,37,50,64,70,71,82,85,86, 92



tourist


Intermediate
British Columbia CANADA
Member since 7/23/07
Posts: 6348





11 members like this.



Date: 9/11/13 9:56 AM

Welcome Three Threads - PR is a fantastic resource that people use in varying ways. I am a regular message board reader, others are all about the reviews, which are terrifically helpful if you read them before you pattern shop - a detail I seem to frequently forget.

Not sure I have ever had a post disappear. That is a strange thing! Hope you are able to solve it. Have you searched under "replies to my posts"? If you know which thread you posted on you could message the moderator.

PR is hands down the friendliest message board site I have ever been to and I have been online for a very long time. For the most part people here seem to recognize that we are all doing our best to be courteous and helpful and that disagreements and misunderstandings can be sorted out with a bit of patience and understanding. Hope you are able to get your issues resolved and that you have a long and happy association with PR!

PS - many of us are FoPR strictly to support the site and keep the wonderful community alive.

------
http://bgballroom.wordpress.com to follow the progress on my next ballgown.

SheBear0320


Advanced
Manitoba Canada
Member since 4/8/08
Posts: 3966





3 members like this.



Date: 9/11/13 10:32 AM

Which query are you referring to? Is it the one about the fat quarter?

If so, it is still there (with a detailed response from one of PR's members) -- if you click on your user name, it will take you to a screen that will show you your most recent posts. Your query is in the Enabling Again thread in the Quilter's Corner forum.

I pay the membership fee to support this community and its wealth of information and the camaraderie of the message boards. I'm sure there are others who support for different reasons and still others who make use of PR without becoming paid members.

Not sure why you've not had a response from support@patternreview.com -- I've always found the response time to be very quick (within 24 hours at the most).





------
Sheila
"sewing very slowly to fill an empty closet"

2014 Stash Busting Sew-Along:
59.0 yards sewn (as of 09/17/14)
133.875 yards purchased (as of 09/17/14)


MrsCharisma


Intermediate
Minnesota USA
Member since 2/1/13
Posts: 3163

1 member likes this.




Date: 9/11/13 10:54 AM

Hi ThreeThreads!

I'm also newish...I started sewing this January, joined PR in February and decided to become a paid member in March.

I will say...MOST JoAnns clerks don't know what's going on. That's okay. When you sign up you'll get a card in the mail. You take that to JoAnn's and the manager will sign off "activating" your card. I had no problems getting mine going and now I just have to remember to USE it when I go!

I LOVE PR for the reviews and keeping a record of all of my patterns. I enjoy the boards too.

There's also the pattern discounts, which for most of us in the US isn't a big deal (on the Big 4) as we tend to buy at the store sales but for independent pattern shops, it's a nice little bonus.

I only have a few patterns from the Indie designers but didn't mind saving 10% on them! :)

------
Nakisha
www.sewcraftychemist.blogspot.com
Singer Talent 3321 | Brother 1034D

My Big 4 Sizing: Medium | Tops 14/16 | Pants 18 | Skirts 16/18.

My Measurements: 36 HB | 38.5 FB | 34 W | 44 Hip



microbios


Intermediate
Texas USA
Member since 2/15/09
Posts: 31

7 members like this.




Date: 9/11/13 10:59 AM

As a daily peruser of PR, I have recovered my membership fee many times over – first, by receiving 10% off patterns and classes on PR in addition to the JoAnn fabric discount. Additionally, by reading PR message boards, I have learned about deals/discounts and have saved hundreds, possibly thousands, of dollars on patterns, fabric and notions. Since I am considering a new machine purchase, I am reading sewing machine reviews & prices paid on PR and will use this information to negotiate a better price on a new machine. Also, by researching patterns reviewed by others, I save time and money by knowing what to expect before purchasing and sewing a specific pattern.

I see that another poster provided the link that describes the JoAnn discount, so perhaps you might take a look at the details before assuming that PR was remiss because your local JoAnn store was not aware of PR. To receive the JoAnn discount, you simply need to print and show the store manager your PR membership card (as proof of sewing/crafting club membership), who will then authorize the JoAnn 10% off card. I have renewed my JoAnn discount multiple times and my PR membership card has always been accepted. Btw, if you request the discount card from JoAnn online, they even send you a new card (which will need to be reauthorized with a JoAnn store manager) when it is time to renew. I just renewed my JoAnn discount card, which expires 8/31/14.

I'm sorry you did not receive a response to your inquiry but can only assume it was because of an IT quirk. I have found PR customer service to be very efficient and have even received an quick response from Deepika herself on a shipping matter.

I can relate to your frustration over feeling like you have not been heard, and I'm certain the specific issues you mentioned will be worked out soon. I recommend that you take a little time to learn about the many features of this website. After doing so, I expect you will recognize the many ways that PR can not only save money, but also provide you with reliable information from a community of like-minded sewers and crafters.


PattiAnnJ


Advanced
USA
Member since 12/3/06
Posts: 7441



Date: 9/11/13 11:13 AM

First, Welcome to PR.

Second, the JoAnn employees know nothing about PR and you had the "cart before the horse".

Apply for the discount card at the JoAnn website. Then download your membership at PR. Once you get the JoAnn VIP card, take it and proof of membership to JoAnn and have a manager complete the back of the card.

A manager can do this, a clerk may be oblivious to this as well as not be authorized to verify the card.

Last time, I used my American Red Cross ID. There is more than one organization that qualifies for the VIP card.



-- Edited on 9/11/13 11:18 AM --

------
"Improvise, adapt and overcome." - Clint Eastwood/Heartbreak Ridge

PattiAnnJ


Advanced
USA
Member since 12/3/06
Posts: 7441





1 member likes this.



Date: 9/11/13 11:16 AM

I found your other posts. Maybe you forgot where you posted????

Link



------
"Improvise, adapt and overcome." - Clint Eastwood/Heartbreak Ridge

petro


Advanced
France
Member since 6/24/07
Posts: 2559



5 members like this.




Date: 9/11/13 12:47 PM

I don't live in the USA and so can't take advantage of most of the money saving aspects of PR. I suppose I renewed my membership because it seemed only fair to contribute to a site I was using rather a lot, taking advantage of the experience of other members. I think it takes a while to find your way around too, I am still finding out things about the way the site works.

Miss Fairchild


Advanced
USA
Member since 8/24/02
Posts: 7936





2 members like this.



Date: 9/11/13 2:26 PM

I'm a long time member here, and all but six months have been FoPR, You ask about benefits, and there are many; many of which I don't use, and more than just the ones you listed. What I find for my membership fee is the community of people who are like-minded, open and valuable to my sewing addiction. And for the most part, I want to support that.

I also like the fact that I can post in the Classifieds for free; a little known benefit that FoPRs have. Non-FoPRs can buy from the classifieds, but they can't post.

Also, the pattern catalog and wish list is a tool I like, although I don't keep them up too often. Email notifications when someone comments on my review is great. I can immediately see what people are thinking. A calendar (which I haven't used yet, but know is there). And the patterns! When I buy them from PR, I get them in a very short time. For the few patterns I've bought, after calling up my Wish List, they were less than the regular price and sometimes there are sales.

The Sewing as a Business forum, exclusive to only FoPRs, has answered many of my questions and been incredibly helpful.

It seems to me with your being new, you aren't aware of the added benefits, and I hope that by listing a few of my personal favorites, you'll be able to make a better decision.

I don't know why you didn't receive any response to your question. Recently, I did a review on a serger, and found that the check boxes listing its features wouldn't "uncheck". I contacted PR through the same email address, and within a few hours I received a response. Computers being what they are, your question could have gotten lost in LaLa Land, so it might be a good thing to resend it.

Another thing, you said you lost your post. There is a Topic Tracker you can use to peg a particular topic and you can set notifications up for daily to your email, or to the site. I believe the Topic Tracker is available to everyone.

Spend some time on the site a while; get to know what you can use not being an FoPR, and then compare this list Click here with what you've been doing. It might surprise you!

------
"Play the cards you are dealt, but choose who is sitting at the table"..AARP magazine

SEE MY ETSY SHOP HERE: http://www.etsy.com/shop/AuntMaymesAttic
My blog: http://auntmaymesattic.wordpress.com/
Printable Version
* Advertising and soliciting is strictly prohibited on PatternReview.com. If you find a post which is not in agreement with our Terms and Conditions, please click on the Report Post button to report it.
Sewing Facings and Developing Facing Patterns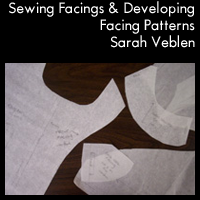 Clone Your Favorite Garment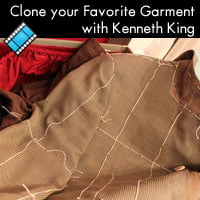 BurdaStyle Downloadable 10/2012 #132 - S

by: norie crea...
Review
McCall's 5697

by: sewinfranc...
Review
Petite Plus 102 Pattern
Buy Now
Paradiso Designs Carry-All Shoulder Bag Pattern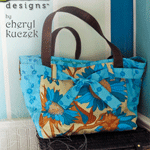 Buy Now