berngard3

Intermediate
VA USA
Member since 12/18/06
Posts: 9



Date: 9/11/13 5:10 PM

It's time to upgrade and I need your help. I currently sew on a 20 yr old Viking 500, on which I cannot adjust bobbin tension for FMQ. I'm thinking of upgrading (after 50 yrs of sewing I think I deserve one of the top machines).

I have read a lot of the comments on Boards here about issues various machines have, and what you all think would be a best machine for you (although the last comments on best machines for FMQ were 2010). So I know about what to consider and what to stay away from (Bernina 710 tension issues, new bobbin hook designs, Viking Topaz issues, etc.)

I've looked at the following: Bernina 550 and 820. The 550 harp seems small to me for quilting (only about 7" right of needle). The 820 is HEAVY. Both these machines have BSR (which I would like to have), and all the other features I think I need. But they are expensive. And so are the feet and accessories.

I'm also considering a Viking Sapphire 875 or Opal 670, but after reading many of your comments, I have to conclude that Viking quality is suffering overall, especially after being purchased by Pfaff in 2002 (it's not the same Viking I bought in the early 19902).

I have no experience with Janome, but am considering Horizon 7700QCP.

My budget is about $3000-$4500. And I'd really like it if the machine could fit in my existing cabinet (I think the opening is large enough to accomodate all these long-harp machines; don't need another $4000 in cabinet costs).

Help, and Thanks.

------
berngard3

Sharon1952


Advanced
MA USA
Member since 7/1/08
Posts: 3048
Board Moderator



Subject: Topic moved Date: 9/11/13 6:33 PM

This topic has been moved from Quilters' Corner to Sewing Machines

------
Sewing: A creative mess is better than tidy idleness. ~Author Unknown


AngieRose


Advanced
CA
Member since 6/1/09
Posts: 289





1 member likes this.



Date: 9/11/13 10:45 PM

Please consider looking at the Brother DreamWeaver VQ3000 sewing/quilting machine.

I have owned one since Jan. of this year.

It free motions beautifully. It comes with a large 11" arm surface area which includes the extension table. The stadium lighting is wonderful! So bright I had to turn it down!

I've written a review here several months ago. It has a built in Laser light for sewing and quilting. Please check out this machine before you make any decisions. I've owned all the major brands over the past 20 yrs. This machine is a dream to own and use.






-- Edited on 9/11/13 10:53 PM --

------
AngieRose, who love sewing, machine embroidery and quilting. 2008 Babylock Ellisimo, 2013 Brother DreamWeaver VQ3000, Bernina 1090, Singer Featherweight & 2009 Prodigy Quilter
http://timberhillthreads.blogspot.com


Maia B


Advanced Beginner
IL USA
Member since 10/27/10
Posts: 4612



Date: 9/12/13 0:38 AM

I have and LOVE a Bernina 820. It weighs almost 40 lbs, and it's too large for older cabinet openings and too heavy for older lifts.

Test drive the BSR before buying a Bernina if that's the primary attraction. Not everyone likes it. I'm awful at FMQ, noticeably less awful with the BSR.

There's so much to love about the 820...the harp space, the easy to engage dual feed, the large bobbin, the numerous gorgeous stitch options, the lighting.... I could go on.

But you may just prefer the Janome 7700, or 8200, or 8900 or the Pfaff Performance 5.0 or something else, which will probably cost much less :). So keep reading, join and read the free yahoo groups specific to the models you are considering. When you have some ideas, go test drive models that interest you with your favorite fabrics and threads.

When I bought my 820, I chose it over the Janome 7700, which was 1/2 the price. Totally worth it for me, because I enjoy my 820 so much and it hasn't given me a moment's trouble. BUT...the 8900 has some significant improvements over the 7700 and the Pfaff P5 is new.

So much of machine choice comes down to personal preferences and dealer. If you love a certain brand, but the local dealer isn't trustworthy and supportive, you might be happier with another brand from a fabulous dealer.

------
🌸 Plenty of machines, mostly Berninas 🌸

PattiAnnJ


Advanced
OH USA
Member since 12/3/06
Posts: 7267





Date: 9/12/13 10:37 AM

WOW. I really like this machine.

As for the BSR, for the price of the Bernina and this feature, I will continue to practice my FMS on my old Elna 7200!

------
"I don't give them Hell, I just tell the truth about them and they think it's Hell." — Harry Truman

"Improvise, adapt and overcome." - Clint Eastwood/Heartbreak Ridge

AngieRose


Advanced
CA
Member since 6/1/09
Posts: 289





1 member likes this.



Date: 9/12/13 11:16 AM

Hi PattiAnn,

The DreamWeaver is truly a nice machine. I think it's been out on the market about a year and half now. Not really sure the exact release date. I've owned mine since Jan. 2013.

I've owned Bernina, Janome, Pfaff, Viking over the years ---ended up selling them all. My last machine, which I traded for this in January was a currant model Pfaff I used for about 9 months.

This is by far the best sewing machine I have ever owned! I'm surprised not many people are aware that it's available. I sew with this machine almost every day which I feel is important to state when I talk about this wonderful machine---I don't like to say I like a machine just because I bought it, but it rarely gets used.

My Dreamweaver gets a workout most days! Here is a pile of chenille potholders I stitched with the machine.


-- Edited on 9/12/13 11:18 AM --
-- Edited on 9/12/13 11:26 AM --

------
AngieRose, who love sewing, machine embroidery and quilting. 2008 Babylock Ellisimo, 2013 Brother DreamWeaver VQ3000, Bernina 1090, Singer Featherweight & 2009 Prodigy Quilter
http://timberhillthreads.blogspot.com


Seams2Sew


USA
Member since 8/15/08
Posts: 557





2 members like this.



Date: 9/12/13 2:29 PM

Quote:
I'm also considering a Viking Sapphire 875 or Opal 670, but after reading many of your comments, I have to conclude that Viking quality is suffering overall, especially after being purchased by Pfaff in 2002 (it's not the same Viking I bought in the early 19902).



This has not been my experience. I traded a Designer 1 for a Designer Ruby and there was no drop in quality.
-- Edited on 9/12/13 9:56 PM --
Seams2Sew


USA
Member since 8/15/08
Posts: 557





Date: 9/12/13 2:29 PM

What a pretty machine!

PortlandMaine


Advanced Beginner
ME USA
Member since 1/29/11
Posts: 2223

1 member likes this.




Date: 9/12/13 5:06 PM

Those pics are very pretty. I like those machines, lots. Im happy to see some pics of them in use. Our local brother dealer closed so I have no way to look at them.

There are so many brands and types of machines. They all feel different and while (on a basic level) they do the same thing - they all get there a little differently.

I like the straight Stitch machines that sew fast. I have A Pfaff version - but, its just a Janome 1600p branded differently. I find it is my fave machine for FMQ. I have not had tons of machines nor- have I had any that would be considered even "mid-range" price. But, Ive tried out quite a few of those expensive machines.

Everyone has their own preferences. I dont know if it is because I am tall - or, what it is -- but, some of the higher priced Janome and brother (and hence Elna and Babylock) have the needle hidden way to far back under too much plastic. I dont feel like I can see whats going on. Also, the buttons recess under all that machine - and I cant see them. But - thats my experience or the sets ups Ive sewn with.

I love Viking's for their wonderful needle view. And, I love the sound that make. The "Sewing Advisor" seems gimmicky and not worth much but, thats my take.

Still, I think I prefer Pfaff design to all of the other brands. I love the way they look. My dealer here is wonderful and easy to get to. Pfaff makes a few machines that are 1400 or less that do great FMQ and have large harps.


Bernina has great needle vision and they are nice machines. I think they are too expensive and my local dealer is unpleasant so I stay away. I bought a 530 once - it was fine but, not for me. Im a quilter and sew straight seams (for the most part) and quilt my own quilts. I like to sew fast and hard.

Sorry to go on and on - I guess Ive had enough coffee. I love the semi industrial SS machines that are around. I got a Pfaff because the dealer was close and I liked them. I prefer the looks of the Juki - but, the Pfaff takes industrial needles and is suppose to sew 100 more stitches per min.

I think all of those SS semi industrials are less than 1000.00 -



------
Quilting up a storm!


Maia B


Advanced Beginner
IL USA
Member since 10/27/10
Posts: 4612





Date: 9/12/13 6:49 PM

That laser looks like it could be very useful! Love the block you have going there, great colors. The DreamWeaver also wasn't around when I bought my 820.

------
🌸 Plenty of machines, mostly Berninas 🌸
Printable Version
* Advertising and soliciting is strictly prohibited on PatternReview.com. If you find a post which is not in agreement with our Terms and Conditions, please click on the Report Post button to report it.
Expert Sewing Techniques for Jackets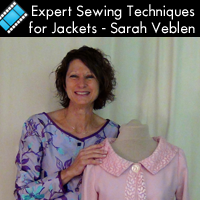 Bust Adjustments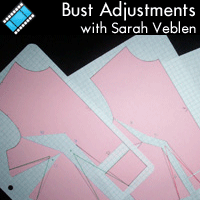 Vogue Patterns 1247

by: Twinset
Review
Bluegingerdoll The Winifred Dress Paper Pattern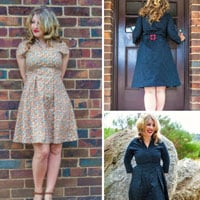 Buy Now
Sewing Workshop Urban T-Shirt & Pants Pattern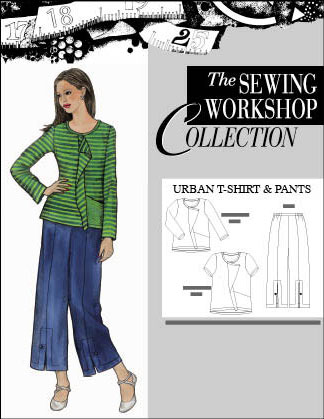 Buy Now
StyleArc Alice Top

by: michellep7...
Review