Mittskitt


Intermediate
West Virginia USA
Member since 5/1/06
Posts: 183



Date: 9/13/13 3:12 PM

Is there any other product out there that can only be bought in person.....as is the case with certain sewing machines? I was just thinking and trying to come up with an answer. I would LOVE to buy a Brother DreamweaverXE.....and considering how much I would shell out for it....it's kinda silly that they only want my money if I am willing to drive almost two hours one way....dragging my oxygen tank behind me after paying someone to drive me because my driving days are over. It's just sorta funny...!

------
Brother DreamweaverXE
Juki f600
Janome 1600P
Babylock Imagine

Mufffet


Intermediate
Vermont USA
Member since 8/14/05
Posts: 11643





Date: 9/13/13 3:30 PM

Hardly - I can't think of anything. I mean you can buy a CAR online now and the dealer will deliver it and the keys!

Perhaps you can call a dealer and talk. Maybe there is a dealer who will deal with you on the basis of your personal situation. I believe there are dealers who will do that. Give it a shot. If they do't want to talk you wouldn't want to buy from them anyway. If they are willing to at least hear you out and discuss the matter, that's a good sign and might be worth having a friend or family member go with you to see what it's all about, if that would be possible.

Good luck and happy sewing!

------
"Be kind whenever possible. It is always possible."
--Dalai Lama

I have sewing machines

jodiegirl

Advanced Beginner
Utah USA
Member since 6/27/13
Posts: 11

4 members like this.




Date: 9/13/13 3:31 PM

Good point. For Pete's sake, you can buy drugs by mail! Although I do believe you have to pick up controlled substances. Lol. So, sewing machines and hard core drugs.

quiltingwolf


Intermediate
Member since 12/15/02
Posts: 6776





Date: 9/13/13 3:32 PM

But don't you want to try it out first anyway? Unless you are absolutely sure based on other's people's opinions and I can understand that I could buy a Pfaff PCP untested. I'm sure if you are ok about not testing it you could explain your situation to the shop and they could either deliver it you or send it. For a machine costing that much there has to be options.

------
quiltingwolf.blogspot.com

Mittskitt


Intermediate
West Virginia USA
Member since 5/1/06
Posts: 183





In reply to quiltingwolf <<

4 members like this.



Date: 9/13/13 3:41 PM

Actually it's this simple....I want the laser guide and stadium lighting cause these drugs are doing a number on my eyes!! And since I can't get to a store I would yes, buy it without trying. I just want to keep sewing. Sewing keeps me occupied!!....:)

------
Brother DreamweaverXE
Juki f600
Janome 1600P
Babylock Imagine

beauturbo

Advanced
California USA
Member since 5/2/09
Posts: 3964





Date: 9/13/13 4:20 PM

There are some other ones. and even things. Probably getting Oxygen tanks even delivered to you, if no one around to learn about keeping open flames away or how a regulator might work on that so it does not blow, might be some of them. I think it would be pretty hard to maybe buy a dialysis machine from afar and even get someone anyplace to sell it to anyone too with out some training, just since they would probably be afraid user might kill themselves on it, and company blamed later or sued over it or something instead even!

But not a whole bunch things. I do think part of it though, is that when a company wants to keep or have a stellar reputation on a product, and the actual operator use of it, is about 70% of how good it works each time, if you try to force the people using it, to have some training on it and use it right, (even if it was only for an hour or so) and in the most easy of manners with the right stuff, and a bit of training, then just way less operator error going on, and so then less bad product reviews anyplace for operator frustrations, that might reflect badly on the machine instead. And just a whole lot less sewing frustrations sometimes. So in something like that, if you do that, you are going to have a much smaller customer base, but probably a happier one for just those people, with a lot less new operator error going on, than sometimes then instead can be seen as a product error instead.

Just since I think when someone goes to use something, (anything actually) and it does not meet their first expectations just right off the bat (and no matter what they are) and no matter how they are using something, human nature is most times for them to think, wow, what a piece of crap, and there must be something wrong with this thing I just got- even if there is not, at all, and just really operator error instead. So probably two sides of the coin there.

Of course if someone buys something on purpose, in person, and even if the cost of training is included in the price of the thing, that is still no guarantee they would be willing to even sit still with it for an hour of use with anyone, (without just running off to ttheir car and driving away with it) much less come back for some already paid for in the price of thing, training kind of classes at all. But I do think, that is partly what is going on for lots of high cost things like that.

Worst example of this I have ever seen is/was the launch of Singer Futura Embroidery machines. Not very expensive and not very expensively made. But still, huge percentage of people whom purchased from afar, very unhappy with them. And maybe not so much, if they actually stuck to it, maybe after about 6 months of fooling around and trail and error and actually figuring out to use them more right instead just for what they are. And a lot of that, was for lack of being able to use them right, and just operator error on threading them up and stuff, just since they had some things about them, that worked very different than some other machines. I'm not sure Singer minded all that all that much, as by selling then mostly over from afar that way, way more huge customer base, and they made a huge amount of money doing that, and that would probably never even happen otherwise. Also though, all that operator error going on, continually and so often, probably does not/did not help Singer's reputation there on just those a whole lot either. But, I also don't think they really care much at all about that either. As long as they get the money, I think maybe that is just fine for them. Sounds like Babylock might not feel that way about it, quite the same though.

I have had the problem most times when I get some new top of the line machine, that I either have the money to buy it and no time to continual go someplace to take training and classes. Or I got plenty of time to do that, but even the fact that I got the time, means I'm not working then, and not making some other money during all that time, so cannot afford to buy the machine from lack of money instead. So I think that does happen to people too.

PortlandMaine


Advanced Beginner
Maine USA
Member since 1/29/11
Posts: 2275

1 member likes this.




Date: 9/13/13 4:35 PM

I hear what you are saying - and I think your doing a great job handling it with wit. I do not drive - for more than a few reasons. But, I can drive and borrow or rent cars to do things.

One time, I did have a dealer agree to come set the machine up in my house because I could not drive there. We ended up working something else out - but they did agree to do it.

I hope you are able to get the machine - it looks like you have plenty machines to use and enough to store some in the closet that once you decide to get a machine you make it happen.

I love the sewing only version of that machine with the blue - its very pretty.

------
Quilting up a storm!


beauturbo

Advanced
California USA
Member since 5/2/09
Posts: 3964



Date: 9/13/13 4:46 PM

I think you should get the machine you want, even if for some reason even disabled and can't leave your house. I would actually feel like that too, if it was me. So in that case I think I would even call them and just tell them that there, and there must be something you can work out on that? Are you sure you can't just pay and hire someone else (if you have no relatives to do it free for you) to drive there, pay for it under your name and credit card and go buy the machine for you, and at least sit down right there, for an hour or two and get trained on it, at then least somewhat even right then on that day and then bring it back to you, and show you everything they learned? There must be someway to somehow work that out?

There are lots of disabled people in lots of ways, and actually any of us whom are not disabled, could become one, just at any time too. And that does not mean you want to give up sewing at all, or not have something you want and actually probably means that some of those extra bells and whistles features on somethings, might even be way more important, just depending on what your disability could even be. Wost case senario, would be if they would not let you do that with it under your own name, then the person whom bought it, probably would have to put it under their name instead, but I can't believe either that they actually would refuse to sell and expensive item to someone that had the cash, and wanted to be trained on it right then at all either, as long as you picked the right day, for that other person to go there at all? So maybe try that too?

AminaHijabi


Advanced Beginner
Member since 10/22/10
Posts: 1181



Date: 9/13/13 4:49 PM

You can buy SOME sewing machines online. A sewing machine is a big investment. Not so much money (since I have none) but I'm going to be sitting in front of it for hours and hours so I don't know if I could buy one online that I hadn't already bonded with in an in person tryout.

My sister bought a car once on e-bay. Biggest lemon ever. Seriously. It was a WORSE car than my 1977 AMC Gremlin. How many things can you say are worse than a 1977 AMC Gremlin (in 1999) that had lord only knows how many miles because the odometer stopped working, sounded like a jet engine taking off because of a cracked exhaust manifold, needed the rear-end replaced a month after purchase, and died by the side of the road, in rush hour traffic, when its transmission casing finally rusted out leaving a trail of car blood behind you?

AminaHijabi


Advanced Beginner
Member since 10/22/10
Posts: 1181

1 member likes this.




Date: 9/13/13 4:56 PM

Oh anyway, back to the original post... I bet if you called a dealer and explained your situation someone would work with you. If not the Brother Dreamweaver, try it's Babylock cousin the Crescendo? That doubles your dealer chances if you consider both of them, right?

EDIT: I wonder if you contacted Babylock or Brother directly if they would help you find a dealer? worth a try right?
-- Edited on 9/13/13 5:01 PM --
Printable Version
* Advertising and soliciting is strictly prohibited on PatternReview.com. If you find a post which is not in agreement with our Terms and Conditions, please click on the Report Post button to report it.
Online Class
10 Clever Techniques To Help You Sew Like a Pro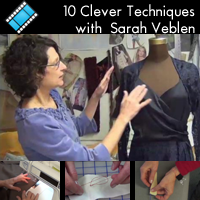 Online Class
Beginners Guide to Dyeing Fabrics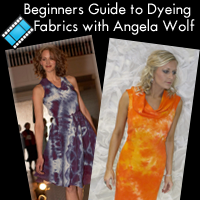 StyleArc Fay Skirt

by: Sue Anfang
Review
DVD - Will this fabric work for you?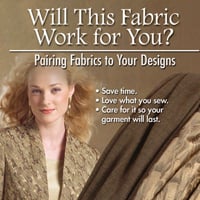 Pattern Details
Petite Plus 104 Pattern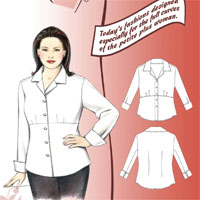 Pattern Details
Simplicity 2497

by: MissyBelle
Review