lebaubles

Advanced
Virginia USA
Member since 9/11/13
Posts: 12



Date: 9/15/13 9:05 AM

I found this article on built in stitch combinations and really would like to do a rose pattern that is on a dress. It stated that was done with the built in stitches on the Pfaff 7570. I wish I could upload a picture of it but can not figure out how. My email is eclecticaVII@gmail.com. So email me and I will send the picture. It is pictured in a Sew Beautiful Issue 70 page 42 Also the designer name is Jean Becker from Bradenton Florida. Could anyone out there tell me how I can do these tiny roses with my machine Any help or direction would be much appreciated Thanks Gayle

beauturbo

Advanced
California USA
Member since 5/2/09
Posts: 3536





1 member likes this.



Date: 9/15/13 4:04 PM

Since you got the same machine as her, I'm sure you can, and since I have a Pfaff 1475 which has most of the same stitches, and I even have access to all the Pfaff 7570 stitches too, just since I have them in computer software and can load them into my old machine just any old time I want, if I actually could see a picture of it or the directions on your stitch combining there, I might know how to do it. Since I can't see what you are looking at and reading, I can't though.

But what you are looking at is a Issue 70 – May/June 2000 issue of that magazine. That was 13 years ago. I might have it someplace, but not easy to get to. So I think if you need anyone to see it, or interpret order of stitches to combine there, or even if maybe they did that in some editing in some software or at the machine keys, or using combined P and M memories or something, it really could just be anything. So the sky is sort of the limit there :)

I think the only way you are going to get an image at this point, is to just take it yourself with a camera or scan it. And I believe you can't even post an image here, unless you got some other place to host it at, and then just link to it instead. And that is kind of involved.

I think you should just use the phone to call all Pfaff dealers near you, and try to find someone there, that still remembers that machine maybe, and bring your machine and the magazine there, and show it to them, and if they really saw it in front of them, and read the directions in there too, then maybe they could show you how to do it? It probably would even have to be someone that had been there a very long time, to even know the older machine, as they are and have been into a lot newer machines now for a long time too. Try to find the oldest employee still working in there that you can!
-- Edited on 9/15/13 4:08 PM --

TeeGee


Intermediate
International CANADA
Member since 11/13/04
Posts: 1175





Date: 9/15/13 11:00 PM

Quote: beauturbo
But what you are looking at is a Issue 70 – May/June 2000 issue of that magazine. That was 13 years ago.

I think you should just use the phone to call all Pfaff dealers near you, and try to find someone there, that still remembers that machine maybe, and bring your machine and the magazine there, and show it to them, and if they really saw it in front of them, and read the directions in there too, then maybe they could show you how to do it? It probably would even have to be someone that had been there a very long time, to even know the older machine, as they are and have been into a lot newer machines now for a long time too. Try to find the oldest employee still working in there that you can!


I agree !

We have two knowledgeable Pfaff dealers where I live,both businesses are located in other cities,one miles away.That Pfaff dealer apprenticed at the former German Pfaff factory when he was a young fellow.

A lesson at a good dealer on how to operate any brand sewing machine,no matter how new or old,is not free in my neck of the woods,unless the machine was bought there originally.If I owned a sewing machine I didn't know how to use,or program,I would pay a knowledgeable dealer by the hour to take lessons,even if I had to travel out of town for a day.
AK

Intermediate
California USA
Member since 2/2/04
Posts: 668



Date: 9/16/13 4:43 PM

Gee, I still have that issue. I think that you misunderstood the article. The built-in stitches were used to make the lacy bands, the ones stitched on net. The roses on the the satin ribbon were hand stitched bouillon roses. I have seen buillion roses done by machine, but those are in-the-hoop designs. There is a Free Rose here. You need software to transfer it to the machine, though.

lebaubles

Advanced
Virginia USA
Member since 9/11/13
Posts: 12





Date: 9/21/13 9:02 AM

I did contact Pfaff support and very nicely asked assistance asking them to direct the email anyway they want to see if other employees might help and a few other suggested directions to go. There reply was to go buy a new machine. If you could send me your email I would just send you just a picture of the rose pattern. My email is eclecticaVII@gmail.com Thanks

lebaubles

Advanced
Virginia USA
Member since 9/11/13
Posts: 12





Date: 9/21/13 4:12 PM

I reread the article and it said the sache of the dress was hand embroidered but when you went further it stated that the detailed photo of embroidery at the top showed a close of machine embroidered sash and the decorative bands. It was those single roses with outline leaves I was trying to figure out how she got those from the built in stitches I am just thrilled with the download and will try to play with it this Tuesday when I will have my first chance A million thanks for the download and I will tell you how it came out and if this will work Gayle

lebaubles

Advanced
Virginia USA
Member since 9/11/13
Posts: 12



Date: 9/21/13 4:13 PM

A big thanks to all of you who responded with your ideas Gayle
Printable Version
* Advertising and soliciting is strictly prohibited on PatternReview.com. If you find a post which is not in agreement with our Terms and Conditions, please click on the Report Post button to report it.
Blueprints to Blue Jeans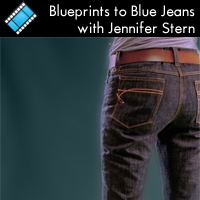 Fit the Tee to a T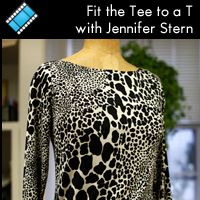 Other Lisa Lam Organized Office

by: Celticstit...
Review
McCall's 4450

by: Nancy T
Review
Islander Sewing Systems Women's Classic Sport Shirt Pattern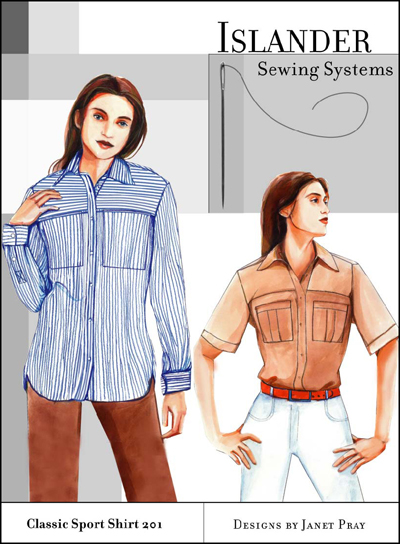 Buy Now
Islander Sewing Systems Men's Designer Dress Shirt Pattern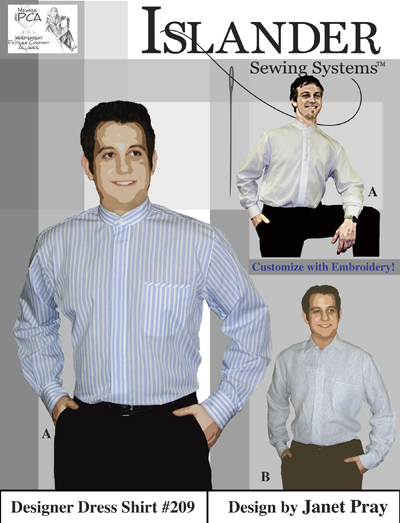 Buy Now