PortlandMaine


Maine USA
Member since 1/29/11
Posts: 2280
Skill: Advanced Beginner

2 members like this.




Date: 9/18/13 10:29 PM

I found a machine a might want to go look at.

I love to sew fast - that is the draw. Here is a pic.

Anyone have experience with this machine?



I like that it is an old machine that has places to put drops of oil instead of a oil pan like other industrial machines.

------
Quilting up a storm!


Vandoels

Member since 7/27/13
Posts: 72
Skill: Advanced Beginner



Date: 9/19/13 0:21 AM

Know nothing about it, but she sure is purty :)

mgmsrk1

Member since 12/16/12
Posts: 179
Skill: Intermediate



In reply to PortlandMaine

Date: 9/19/13 1:55 PM

I looked into a sister model for sale locally a few months ago. I'm pretty sure it is designed for lightweight sewing. The lady could not get photos sent to me so I decided not to drive to see it.

How well it works and what the asking price would decide how much I liked it.

------
1968 Kenmore 158. (AKA The Hulk)
Bernina 230
Janome 6600 (for sale)
Janome 7700
Juki 600
Elna serger
Kenmore serger
Janome 1000 CoverStitch
Juki 8500 Industerial

skae


Member since 4/23/07
Posts: 3640
Skill: Advanced



In reply to PortlandMaine

1 member likes this.



Date: 9/19/13 3:57 PM

I was bidding on one like that here in duluth
I was out bid . The machine can sew from light
Weight to heavy duty sewing .
The one I bid on was used for used for upholstery
Sewing. I say go for it. They are well built
Machines.


------
Ecclesiastes 11:7,8 Nothing on earth is more beautiful than the morning sun. Even if you live to a ripe old age, you should try to enjoy each day, because darkness will come and will last a long time. (CEV)


PortlandMaine


Maine USA
Member since 1/29/11
Posts: 2280
Skill: Advanced Beginner



Date: 9/19/13 5:03 PM

Yes - I read the manual online and think it would be a great machine for piecing and for quilting in straight lines.

It is fairly cheap - honestly getting it back to my house would prob cost as much as the machine.

------
Quilting up a storm!


PortlandMaine


Maine USA
Member since 1/29/11
Posts: 2280
Skill: Advanced Beginner



Date: 9/19/13 5:08 PM

Oh - and I think the extra large hard would be just great for quilting.

I love sewing fast. It would be fun to have a machine that had more speed than I could handle. The Grand quilter is fast but, most of the time, Im sitting thinking - lets go!

------
Quilting up a storm!


beauturbo

California USA
Member since 5/2/09
Posts: 4740
Skill: Advanced



Date: 9/19/13 7:28 PM

I think it would be fine for your quilts, and if you don't want to sew over 4 or 5 thousand stitches per minute you don't have to worry about it :)

Maybe go read your owners book here and see if it sounds like something you would really use for that or not. But I think you might.

http://www.cuttersexchange.com/IPinstManuals/96-80_100.pdf

I think just the way it would "feel" to sew on it, probably depends a whole lot on just on what motor they got under it, and that probably would be a large part of it. Just since kind of separate from the machine even. And your control of something in that way is a lot of it, each time.

Not ment to be hauled around, while even sitting in that table though. But you could just take the belt off, and lift it out in a few moments if you wanted to. I think most places you can rent a pick up truck for like $19 to $29 per day plus deposit. The machine head would go in the front of the cab of that truck with you if driving (if you wanted to) and the table would just go in the back of the pick up even. Both things tied down though if driving on the freeway or very far would probably be a good idea though. If you did not want to more "walk" the table up some boards placed from ground to downed tail gate, then it might take two people to grip it, just the table part of it, and get it as high as the truck bed, and into there, but maybe not. If you want it, go for it, test drive first though, with a quilt sandwich test piece, as I think that is the only way you could tell if you liked the way it "felt" to you or not.

You can't drop your feed dogs. But I think maybe not a real big issue either, as I find I actually can free motion sew about as good with feed dogs up or down on any machine actually. I might want to put my stitch length at such a place though, so my feed dogs move the very least while doing that.

-- Edited on 9/19/13 7:35 PM --

dscheidt


Member since 6/8/09
Posts: 449



In reply to PortlandMaine

Date: 9/19/13 8:40 PM

Quote: PortlandMaine
Yes - I read the manual online and think it would be a great machine for piecing and for quilting in straight lines.



It is fairly cheap - honestly getting it back to my house would prob cost as much as the machine.


It has no reverse, remember, too. Does it not have a knee lift? I don't see one in the picture, and the manual isn't clear. Pretty table.

It's a $100 machine, maybe $150. It's old (pre WWII), it's got lots of parts to wear out, it requires regular maintance (the manual calls for oiling four times a day, and greasing parts once a month, which was probably not done. Original factory might have, but over 80 years, who knows....)
HappyGene

Missouri USA
Member since 6/30/09
Posts: 131
Skill: Beginner



In reply to PortlandMaine

1 member likes this.



Date: 9/21/13 1:17 AM

Hey Portland,

I'd say get it and have some fun. Haul it just like Beau said and you'll be fine. Additionally, you can remove the attachments from the top with a screwdriver, roll the table over and pull off the motor. Three or 4 bolts for it, a couple for the JK style clutch (if not built in) and pull the staples off the cord and you're ready for much easier transport! I've even disassembled the frames before and hauled them in Ford Escorts! All you need is a crescent style wrench and/or channel-locks and a couple screwdrivers.

Also Google 31-15's, 95-10's and 331K's for relevant info on the basic mechanisms used and lore. The bobbin case specified indicates the standard industrial L bobbin. So, anything for Singer 241/251, Juki 550/555/8300-8700, Consew 230, etc. will be fine and they're cheap! You can use the standard dbx1 (db1) needles, too, and also cheap. Plus, it'll take up to a 23 sized needle for heavy stuff - wow!

If the lower tongs weren't greased and have a little bit of play, you'll just need to pick your needle size more carefully for the thread used or have it timed forward (hook backward - I know, it's silly) a tad. Most likely, it'll be fine. An onsite timing job (just timing the hook) shouldn't be more than $30-40 max. If you do have that done, pick a new needle in the middle of the range of needles you'll proly use for the tech to match - no worries. 'Course, you'll need to get a new needle... JimTally, Sharp and CutilTex on eBay are easy for ordering needles.

You can get Singer grease ("zero" grease) from Sew Classic. You'll have to loosen the gear plates to weedle it into the gears without the special grease gun, but it'll last a long time unless your place gets over 105F during the day. It might even have been done recently, you can ask if they have a service receipt.

You can sew at a slow to moderate speed for awhile before the grease comes in, so no worries if you want to get used to the machine. They're hard to kill!

They're great fun, too. For locking a stitch, you tap the knee lift and jump your material a few stitiches back and sew again. It's a nice rhythm. To stop super quick, just push down with your heel.

Once you get used to the oiling, you can do it in less than a minute. You only have to oil it every 2-4 hours of hard sewing. I know I can't actually sew constantly for that long, anymore.

I do see a knee rod sticking up in the pic, but no lever sticking down. They proly took it off and set it in the closet. Be sure to ask for it and for the "grandma's box of goodies." $25 off if they can't find it.

Things to look for:
1. Pull the thread out of the bobbin and tensioner's then roll it over (belt off, too) and there may be some drag (ok) but if there's a significant catch or bump during the rotation, make sure it sews a stitch at a moderate speed before handing over $$. A major bump means that the hook/shuttle need a tad of grinding/polishing. If it sews, it'll keep sewing, but I'd knock off $25 just for that.

2. Spin it slow a few times and make sure the hand wheel doesn't veer or wobble, at all, during it's rotation. If it does, but still sews a stitch, I'd say take it and knock off $25 for that, too.

3. The clutch should be worn in smooth, which is good. If the machine stutters and then grabs when you barely engage the pedal, the cork is warped or the clutch plate or spindle is bent . Not the end of the world, but you'll need to drag the wheel with your hand for really slow stuff. I'd take off $25 for that, too.

The pic looks nice. Most likely, it's good to go and doesn't have the above probs. Plus, even with some gotchas, it'll last a long time. I notice that you're particular about your machines (a good thing) so this will be an experiment for sure. Once you've got it tippy toppy and start running 2 or 3k spm's, you'll proly only go back for thread cutting and the programmed stitches when you need a change of pace. I've got a couple cpu machines and they're fun, too.

Also, if you get one of these, google things like adjusting the foot pedal for speed and brake; rotating the needle to compensate for the material; tuning the feed dogs for your sewing style; etc. None of that's necessary, but can be very interesting.

This is a long post, but it's not terrible to look at these things if you take it one piece at a time and accept that you don't have to address all issues at the same time before you start playing around. I saw some of your work, I'm sure you can handle it!

Gene


------
If you're not ahead, you're behind!

PortlandMaine


Maine USA
Member since 1/29/11
Posts: 2280
Skill: Advanced Beginner



Date: 9/21/13 2:28 AM

Last night I read these great posts and sent the seller and email to let him know when I thought I could come see the machine.

I did not hear from him today - I might use the number he sent and try to call him in the AM. He did say he has had the machine for 20 years and has not used it much in the last 5-6 years.

All of the information is very much appreciated. Thank you very much. Ill have to re-read them all and try to see what kinds of follow up questions Id have.

The loading instructions were something I never would have thought of!

Yes - Ive even noticed that the 15-91 is faster to oil than it was when I first got it. I love automated thread snips! True! The 15-91 is teaching me the joy of chain piecing. Also, Ive learned to sew two blocks at a time never cutting the thread -- just rotating the blocks through. My dog loves when I chain piece b/c I have to take breaks and sit on the couch with him to snip the bits. No thread snips has that bonus, anyway.

I only practiced twice - on the treadle I had - but I could not figure out how to change the belt. He said he put a new one on and has another one. Im sure I could learn that.

Thank you again for the in depth, thoughtful responses. Im hoping he does still have the machine. I talked to my Mother and she agreed to let Christmas to come early and split the cost of the machine with me - he is asking 150.

The machine is about 30 min away. I dont drive but, have a friend who offered a ride to look at the machine and another friend with a truck to pick it up. I can also rent a truck to pick it up pretty easily.

Has anyone changed the belts? How easy/hard is it to learn how to do?

Thank you again.



------
Quilting up a storm!

Printable Version
* Advertising and soliciting is strictly prohibited on PatternReview.com. If you find a post which is not in agreement with our Terms and Conditions, please click on the Report Post button to report it.
Online Class
Blueprints to Blue Jeans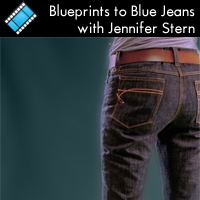 Online Class
Fun with Fitting - BODICE w Darts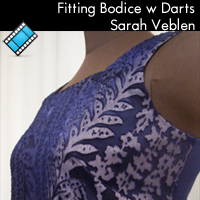 Sense & Sensibility Elegant Lady's Closet

by: Catroodje
Review
Vogue Patterns V8615

by: Atch
Review
Ultrasuede Jacket DVD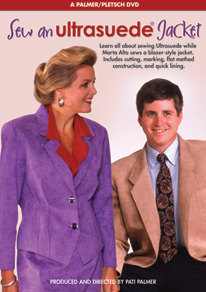 Pattern Details
PerfectFuse Medium White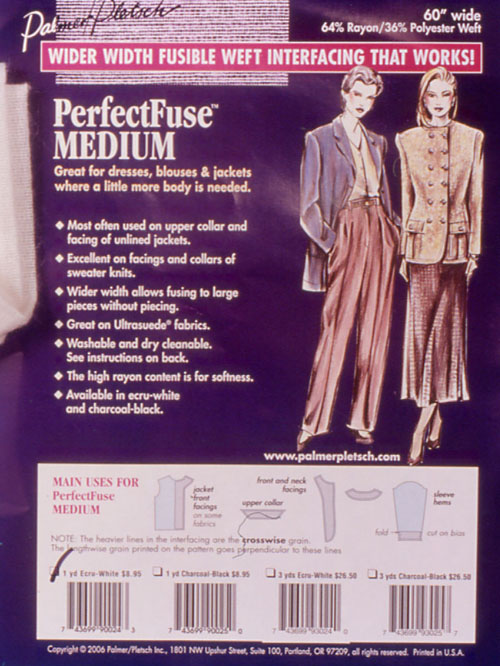 Pattern Details