quiltingwolf


Intermediate
Member since 12/15/02
Posts: 6639

5 members like this.




Date: 9/20/13 9:58 AM

I started talking about this in another thread and realized it should have a thread of it's own. The one and only thing I like about aging is you can look back and see where you are so much smarter then you were even maybe a year ago. I think as a reward for that our bodies should stop aging at a certain point and start reversing and stop at 30. But that's just me. But I realized this morning after getting Stairway to the point I know I will complete it, how much I've grown as a quilter in that time. Before quilting was just something I did along with making clothing. But in the last two or three years I really begun to take it seriously and learn about some of the things I missed by being self taught, with the aid of books and tv shows. No classes. Since Stairway was done in stages I can really see how I've grown. And the stuff I let go then I would re-do today. I'm not making award winning quilts by any means and never plan to. But I realized I have developed a skill that a lot of people don't have. And the enthusiasm for that skill have been added to by being a part of this sewing community. So I sincerely want to thank all of you for your encouragement, suggestions, enabling and general friendship through the years. And of course to ask the question When did you take yourself seriously as a quilter? When did you realized you can do something a lot of other people can't?

------
quiltingwolf.blogspot.com

Learn To Sew


Advanced Beginner
Member since 4/12/05
Posts: 11541







2 members like this.



Date: 9/20/13 11:21 AM

I am beginning to take myself more seriously as a quilter. I have learned a lot about color, and realize I have a lot more to learn. I used to think everything had to be perfect, but it honestly does not. It has to be GOOD, though and not sloppy. I don't rip out every little thing now, but if it does not match at a seam and I can redo that spot, I redo it.

I have found I like certain patterns, colors and went nuts over Hawaiian fabric. I did not expect this before we went on vacation. I want an entire store of it. Wish I could afford it. I used to think I'd be happy with a stash of fabric of just about anything. This is not how things have developed over the last few months. I like clear colors. Some bright and some toned down. I do not like muddy colors at all. I stopped buying those.

I have discovered Thread and all the wonderful kinds and colors and what to do with it. I have not bought the embroidery unit, as it costs more than I can afford. Although at times, it is tempting.

When it comes to sewing other things, unless I really want to, I am very content to just piece and learn to do the actual quilting. Stippling was such fun on my last wall hanging. I had a great time. I wanted the quilt to be bigger so the fun lasted longer.

I might take a class on fmq in November. I need to get on the list today. It fills up fast. The schedule came out yesterday and it could be full already.


-- Edited on 9/22/13 11:12 AM --

------
I really enjoy quilting. I love to play with fabrics, colors and pictures. I recently discovered how much fun applique can be. As I love making pictures, landscape quilting can be challenging, but seeing the picture come to life is so rewarding.
Bernina 630, my main machine
Pfaff 2036, my class machine
Babylock Molly
Bernina 1200DA serger
Unique Sewing Cabinet 450L

jzygail


Intermediate
Maryland USA
Member since 11/2/06
Posts: 766





5 members like this.



Date: 9/20/13 12:32 PM

It was when I was designing the quilt I made for my grandson. I'd made several baby quilts prior to this one, usually featuring a block style that I'd wanted to play with. I like the size of baby quilts and I like the fabrics for kids' so it's always been satisfying to use old, traditional blocks, but with juvenile fabrics and bright colors.

My first was a bowtie block, then I did a stack and whack with a print fabric called "toybox", and then I did a block called "Courtyard" which is a favorite Treadle On motif block, but did it in bright orange, and pink and black, and then played with the layout of the blocks to give it a different pattern.

My grandson's quilt was my first applique quilt and I designed it entirely on my own, gathering up simple coloring book pages of trucks and cars, and turning them into applique patterns in bright primary colors. I did 12 blocks of 4 different cars (3 blocks per vehicle) and I made the sashing between the blocks into road ways. Figuring it all out and making it happen is when I finally began to take myself seriously as a quilt.

Here's a picture of the quilt top.



Franksdottir


Advanced Beginner
Member since 4/25/08
Posts: 3253





1 member likes this.



Date: 9/20/13 9:39 PM

I don't think I take myself seriously as a quilter, and I have been doing it on and off since 1975.

I think my problem is my perfectionist streak. I keep thinking that if only I could quilt perfectly, from first idea to binding, then I would be a serious quilter. I mostly only see my flaws, not my accomplishments, if any. Intellectually I know better, but the communication between my brain and my gut is almost nonexistent.

------
Barb

bluefly


Georgia USA
Member since 8/19/06
Posts: 652





1 member likes this.



Date: 9/21/13 7:34 AM

Well, I have taken myself more seriously as a home sewer, whether quilts or garments, as I have had more time and funds devote to it. I make a quilt when I or someone needs one and was not until a few years ago that I had any time or funds. I still work, but the kids are grown. I love watching sewing webcasts and DVDs that I could not before.

------
"Let's make the most of this day"
bluefly

seaside sewer

Advanced
UNITED KINGDOM
Member since 6/23/09
Posts: 327





1 member likes this.



Date: 9/22/13 1:52 AM

I've always sewn, garments and home dec, but promised myself I would take up quilting when I retired.
I was lucky to retire at 50, and began to quilt soon after. That was 12 years ago.
I made stuff for family, but never felt I was really much good at it. Always striving for that elusive perfection.
Then, my husband retired early 4 years later, and we moved here to north east Scotland.
I joined a local quiling group, thinking they would all be amazing, and better than me....and guess what? I am at least at most of their level, which gave me confidence, but I still was looking for perfection.
Then, this summer, I wnet to the Birmingham Festival of Quilts, which has entries from all over the world.
I looked at the quilts on show there, and could see that my quilts were on a par with some of those exhibits. Those quilts were beautiful, but perfect they were not.
Now I feel I can take myself seriously.

------
Bernina sewing machines 750, 440, 215, 1008. Bernina overlocker/serger 1150MDA
Pfaff Creative Performance
Janome embellisher
Singer featherweight 221K white
Frister and Rossmann Cub 7

aslinnd


Advanced Beginner
AUSTRALIA
Member since 5/28/07
Posts: 833

3 members like this.




Date: 9/22/13 8:07 AM

I agree with learn to sew that the work has to be good, I like that distinction because for me the whole perfection thing just kills quilting for me I have gotten so obsessed with technique I had no fun with it all.

I looked around my sewing room and see the investment I've made to make my quilting enjoyable and easier and realized that this is not just a passing phase it's my HOBBY and I'm committed to exploring it, hopefully always improving, and totally enjoying it. I don't much care how I stack up against any standard of quilting, for me the seriousness is about the whole taking the need for the creative outlet serious.

Cat n Bull


North Carolina USA
Member since 2/17/06
Posts: 4481

2 members like this.




Date: 9/23/13 10:19 AM

I never considered myself a 'beginner' quilter. To me quilting is just sewing. When I started quilting I had been sewing for so many years, there is no way I would consider myself 'new' at anything involving sewing. Quilting is actually a very simple form of sewing, it is predominantly straight lines!

I look at FM work a little differently, and embroidery. They are not like regular sewing for me at all. But still, it is hard for me to consider myself a beginner when I have spent so many years sitting in front of a sewing machine!

I have never given much thought about taking myself seriously as a sewer. It's just what I do. I think I took myself seriously as a sewer when I was spending so much time making costumes. Hard to NOT take it seriously when you are doing it for 60+ hours a week!

Quilting for me is just the next phase of my sewing life, and I have different views towards it because it's not sewing because I HAVE to anymore. Now it's only because I WANT to.

------
Cathryn

Learn To Sew


Advanced Beginner
Member since 4/12/05
Posts: 11541







In reply to Cat n Bull <<

2 members like this.



Date: 9/23/13 11:38 AM

Do you find it as relaxing as I do? There is little stress and much joy in piecing and quilting. Well, so far that is how I feel. It is very creative and this is probably one of the main things I like best about it.

30 years ago I used to take oil painting classes and did fairly well. I could not handle the smell of the paints anymore, so I gave it up. I switched to counted cross stitch a few years later and was very good at it. I do lovely work. Tendonitis in both hands and forearms took that away from me. I missed being creative.

I decided in 2004 to take up sewing once again. However, so far there is not enough satisfaction in sewing clothing. It can be frustrating at times. I am not crazy about curves and I am all curves. Fitting adds to the frustration level. I suppose I could be good at it if I wanted to. I just lack the desire to sew clothes anymore.

Now with quilting, I do not feel frustrated, but instead once again feel the enjoyment of creativity and fun. How I missed the joy of creativity. I imagine others feel this way once they start quilting.

I wonder how I will like applique? I have always been fascinated in landscape quilts and think it is a natural path for me to explore. I am sure I will be good at it.

------
I really enjoy quilting. I love to play with fabrics, colors and pictures. I recently discovered how much fun applique can be. As I love making pictures, landscape quilting can be challenging, but seeing the picture come to life is so rewarding.
Bernina 630, my main machine
Pfaff 2036, my class machine
Babylock Molly
Bernina 1200DA serger
Unique Sewing Cabinet 450L

Julkane


Intermediate
Pennsylvania USA
Member since 9/14/07
Posts: 700

4 members like this.




Date: 9/23/13 11:40 AM

I think I started to think of myself as a quilter when I realized I had skills that I could teach to beginner quilters. I find that so many people have no sewing skills whatsoever and that made me appreciate my humble skills. I am too old to be a perfectionist so I have started to appreciate my quilting at the level it is at.

------
Elna Excellence 740, Pfaff Quilt expression 4.0, Janome 300E, Brother 8500D, Babylock Ellageo, Janome 900CPX CoverPro, Brother 5234 Project Runway Serger, Singer Treadle, Singer 66, Singer 99

http://juliannasjourney.blogspot.com/
Printable Version
* Advertising and soliciting is strictly prohibited on PatternReview.com. If you find a post which is not in agreement with our Terms and Conditions, please click on the Report Post button to report it.
Understanding Wool Fabrics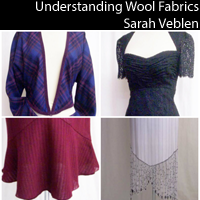 The Contemporary Couture Jacket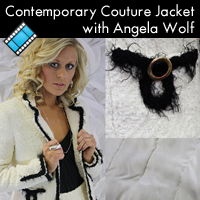 Butterick b5592

by: HOWsMom
Review
Self Drafted Pattern 156482-1001

by: thestitche...
Review
8 inch Dressmaking Shears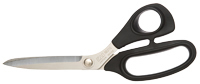 Buy Now
Sewn Square One Small Change Pattern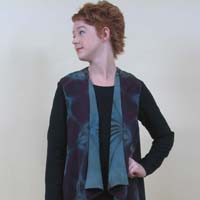 Buy Now